Lloyd Ltd's extensive portfolio of Manitou machinery includes their articulated platform range, which is the most suited to work outdoors on uneven or sloping ground. The 160/180/200 models offer capacities of 230kg, up-and-over clearances of 7.38m and working heights of up to 20m, which provide the operator with a large working area.
Equipped with a diesel motor and four-wheel-drive combined with three steering modes, the Manitou
ATJ range guarantees a high level of performance and autonomy. The intelligent design of the console
provides a clear and precise environment for easy handling. The engine speed's hydraulic technology
allows for a reduction in noise levels and consumption.
Click to read the Manitou Diesel Articulated Platform Brochure.
Standard specification across the range:
Audible alarm and illuminated indicator lamp (levelling, overload, lowering)
Emergency stop button in platform and on frame
CAN bus technology
Differential locking on rear axle
Backup electrical pump
230V Predisposition
Four-wheel steer with crab mode
Four simultaneous movements
Dead man pedal
Four-wheel drive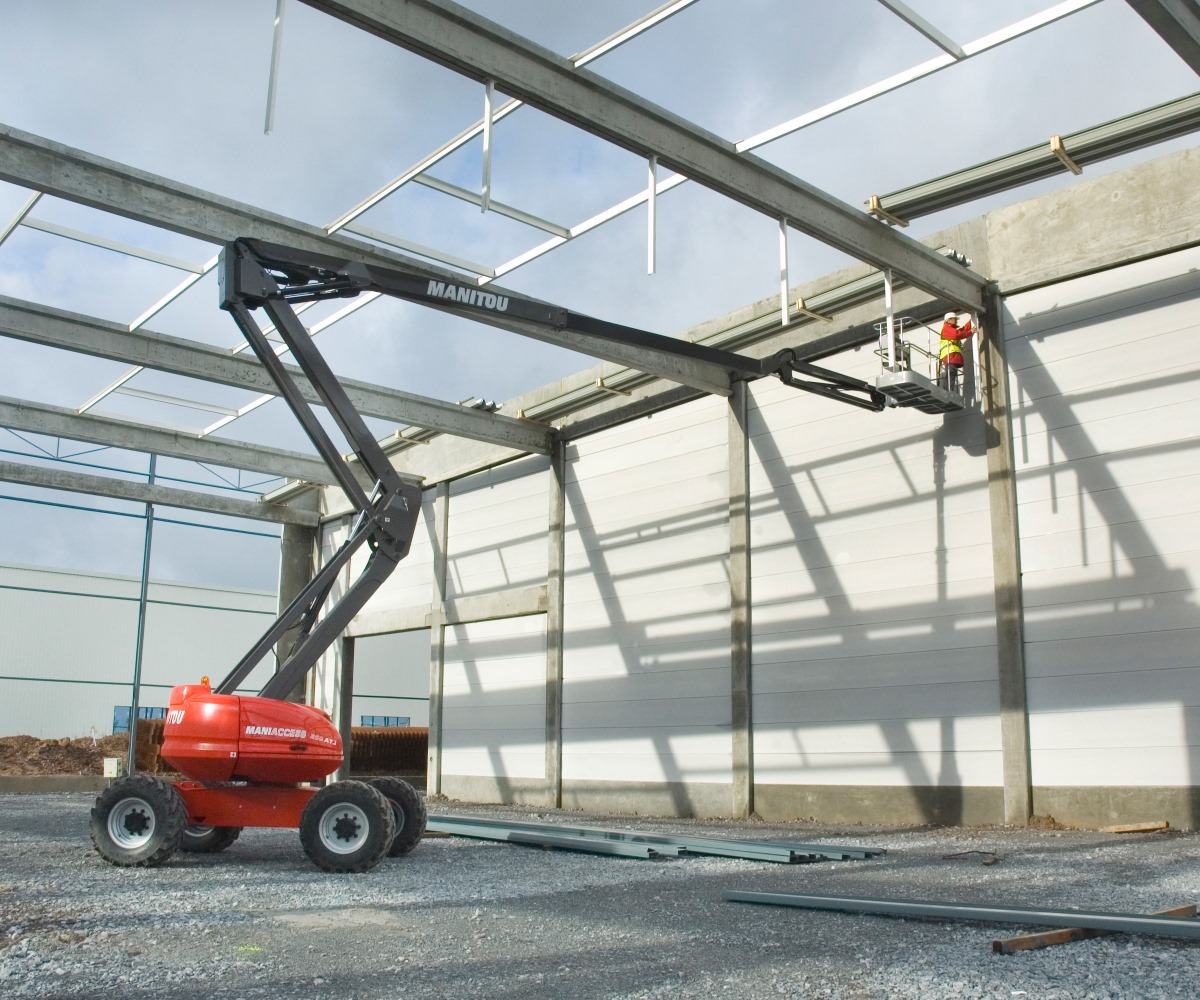 For more information
Contact your local Lloyd Ltd branch to learn more about our telehandler range or to book a demo.