Mercedes-Benz has announced the appointment as a franchised Unimog Dealer of leading agriculture, groundcare, construction and materials handling sales and service specialist Lloyd Ltd. The move represents an important step in a new strategy designed to raise the profile and boost sales of the legendary off-roader in Britain.
The partnership was concluded between Lloyd's Managing Director Barry Lloyd and Bernhard Dolinek, Head of Special Trucks – Unimog at Mercedes-Benz Trucks UK. With branches across the north of England and south of Scotland – in Alnwick, Bishop Auckland, Carlisle, Dumfries, Kelso, Newcastle Upon Tyne, and Penrith, as well as Doosan specialist Construction Plant Suppliers in Thornaby, near Middlesbrough – Lloyd Ltd offers a range of new and used equipment, machinery sales and service solutions.
Senior members of the Lloyd team have already undergone product and systems training with more planned for members of its sales force, as well as technicians, parts and warranty staff. The new Dealer will also be commissioning a number of vehicles for demonstration purposes – the first has already arrived, with two more currently in build for delivery in February.
Managing Director Barry Lloyd said: "We are extremely proud and very excited to be representing the iconic Mercedes-Benz Unimog and we look forward to growing the brand alongside our other market-leading products."The Unimog will form an excellent fit with the sectors in which we operate, and will meet the requirements of many of our customers. From mountain rescue to farming, road-building to snow-clearing, Unimog's capabilities are second to none and we are sure that anyone who sees our demonstration vehicle in action will be impressed."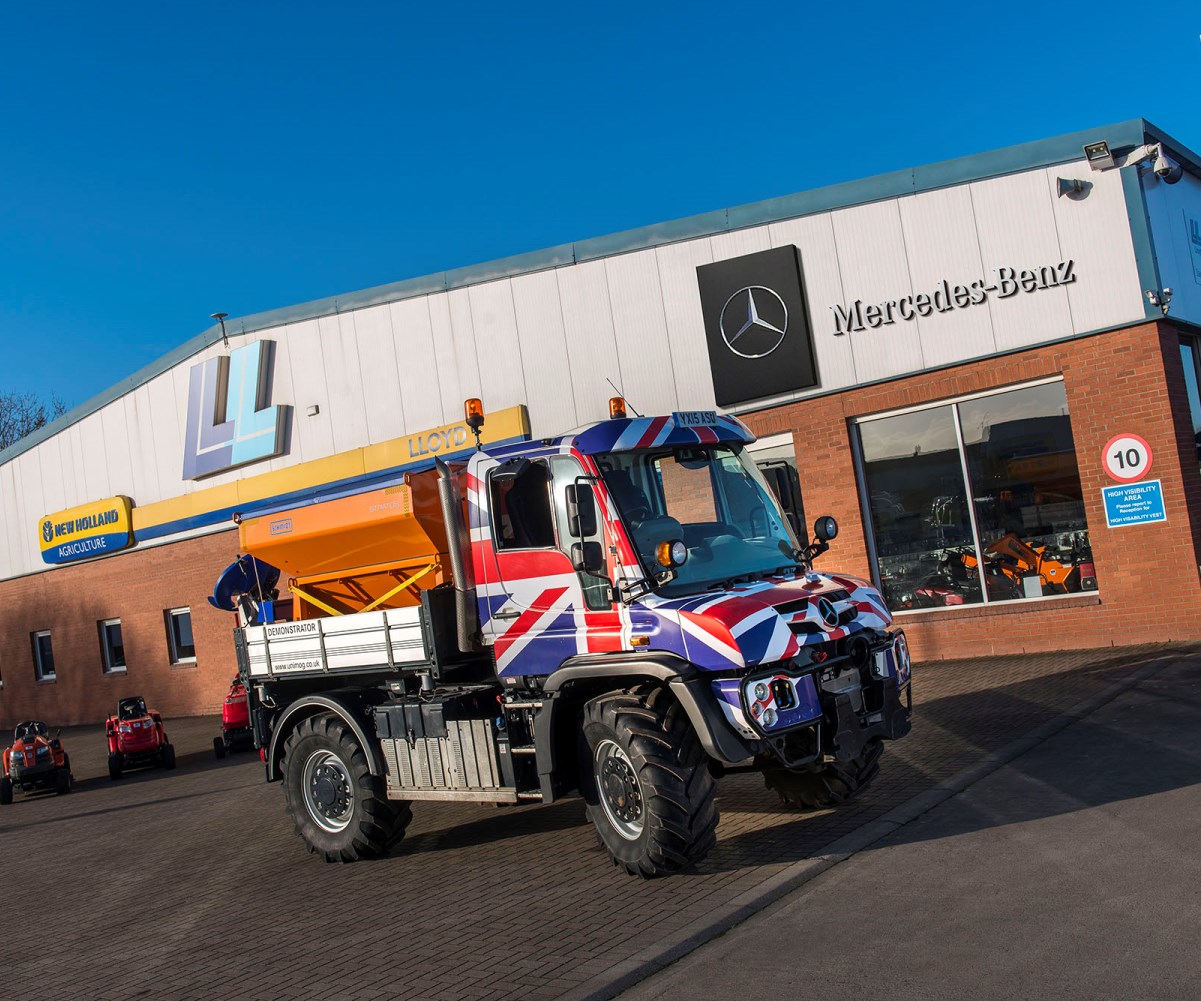 Meanwhile, Bernhard Dolinek is convinced that Lloyd will quickly establish itself as a high-performing member of the manufacturer's Dealer Network."Lloyd Ltd is a very experienced company, with a long track-record of success in the automotive sector and its own finance department and marketing team," he said.
"The business already has excellent exposure to the Unimog's relevant sectors and is perfectly placed to meet the most exacting customer requirements."The Mercedes-Benz Unimog enjoys an unrivalled reputation, earned in some of the world's harshest and most remote operating conditions, as the ultimate off-road vehicle. The range comprises two core variants: an implement carrier with front, side and rear attachment points, and a base truck for a range of other bodies. All Unimogs have 4×4 chassis with single rear wheels, which follow the track created by the front wheels. Gross weights vary from 7.5 to 16 tonnes, and engine outputs from 156 hp to 300 hp, while there are two standard cab designs for implement carrier and truck versions, as well as a crew cab option.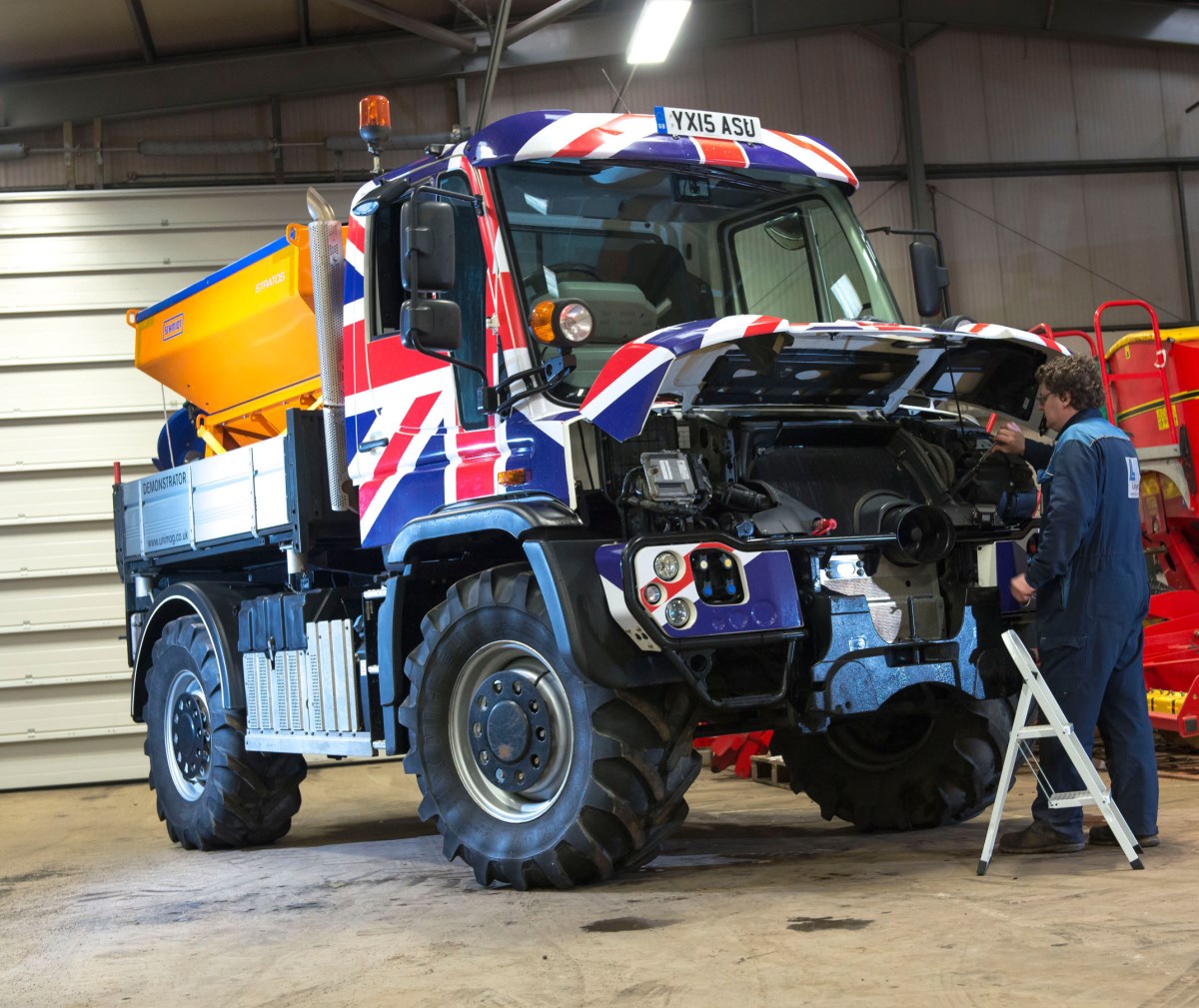 For more information
To learn more about Lloyd Ltd's Mercedes-Benz Unimog solutions, please contact our Sales Specialist Andrew Hines on 07387 015481 or complete the form below.