10% off all Bobcat tyres
Valid from 1st November until 31st December 2019
When you depend on performance and reliability, count on Bobcat batteries, alternators, starters, belts, and other original Bobcat parts to deliver superior results in all job conditions.
Robust to cope with demanding requirements, vibrations and hard jolts caused by operating construction equipment in rough terrain. Designed to withstand heat and cold, and still deliver the power you need on even the toughest jobs. Bobcat Genuine Parts are critical for starting your machine every morning and keeping it alive and well during the day. (Remember: Using non-genuine electric parts and batteries may lead to unpleasant
surprises when you need them least.)
Check Bobcat parts quality to see why Bobcat Genuine Parts are your
best choice:
Designed and manufactured in partnership with world-leading suppliers for your machine's highest performance.
Designed to meet or exceed specific requirements for their intended application: operating temperature, vibration, load, application etc.
Safest way to protect your investments by providing your machine with only manufacturer-backed Genuine Parts.
10% off:
• Batteries
• Alternators
• Starters
• Belts
• Heater and A/C kits and parts
• Paints
• Snow chains
Offer ends 31st December 2019.
Terms and conditions apply.  Offers subject to availability and may change without notice.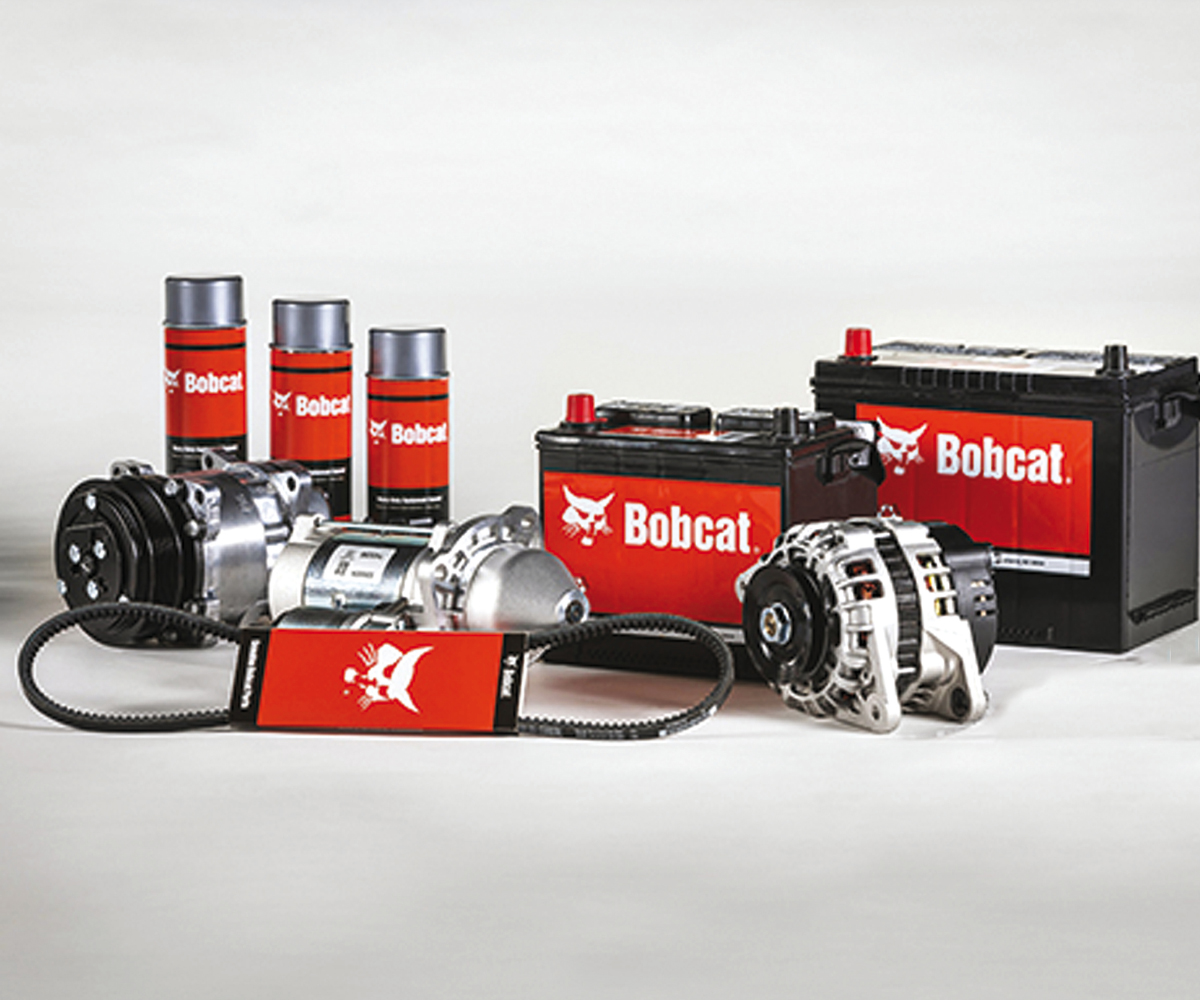 For more information
For more details on this offer, please contact your local Lloyd Ltd Parts Department or complete the form below.