GET THE GRIP!
Save 10% on Bobcat rubber tracks, over tyre tracks, rollers & sprockets.
Extend the life of your machine by investing in the maintenance of your machine's undercarriage. Changing tracks is the perfect opportunity to inspect the overall undercarriage condition and replace worn out rollers or sprockets, which are in direct contact with tracks and are crucial for the smooth operation of your machine.
Invest in a tested and proven system that will deliver the best value for your money!
Valid from 1st March – 30th April 2021.  Terms and conditions apply.
PRODUCTS IN PROMOTION
Premium Rubber Tracks
Superior quality rubber tracks used in serial production
Developed and tested specifically for Bobcat equipment
Ideal for high hours construction work
Premium tracks for excavators come with an extended warranty period up to 24 months or 2,000 hours, or even 36 months or 3,000 hours
Rollers and Sprockets
Maintaining and replacing worn undercarriage parts is critical for getting the most hours and longest life from your compact track loader or excavator.
Idlers, rollers and sprockets require regular attention. It is ideal to dedicate half an hour each week inspecting their condition. This can be done during routine daily maintenance.
Out of these parts, the sprockets will wear the quickest. Depending on specific conditions, it is sometimes recommended to replace sprockets with every track change. Worn sprockets can quickly tear the track's drive links.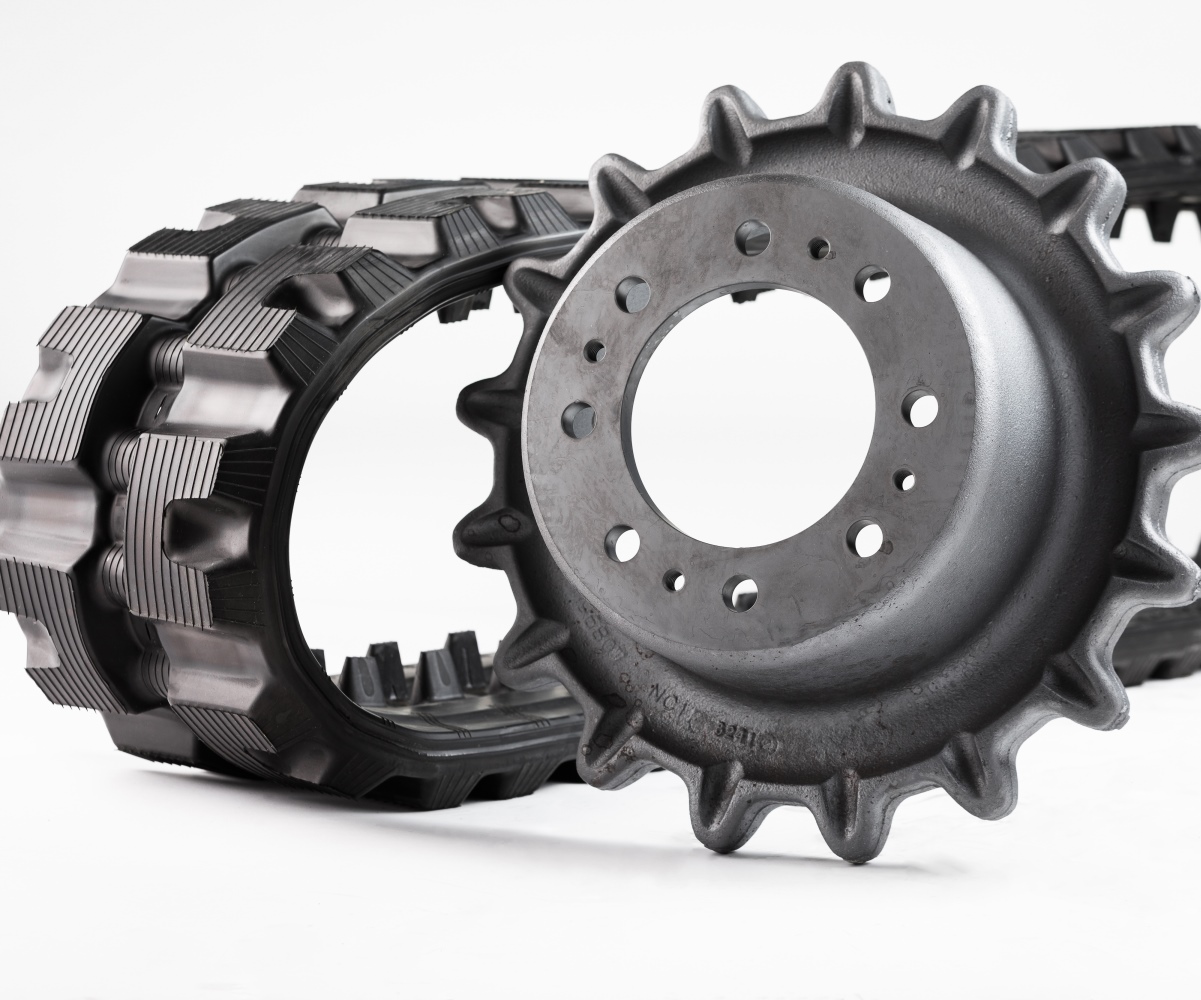 Standard Rubber Tracks
An ideal solution for older machines, lower operating hours or less demanding applications
Alternative to premium tracks in an economical package
Over Tyre Tracks (OTT)
Do you require additional traction or flotation from your skid-steer loader? Try Bobcat Over Tyre Tracks.
Thanks to a wide footprint and increased contact area compared to tyres, the machine weight is distributed over a larger area for ultimate flotation.
Bobcat Rubber OTT perform best when minimal ground disturbance and maximum flotation is required on surfaces like turf, sand and snow.