SPECIAL OFFER – BOBCAT WEATHERPROOF RADIO
Bobcat Mini Radios are completely weatherproof and built to withstand any environment – even water and dirt.
Listen to the radio or play your iPod, MP3 or other portable music player through the convenient front mini-jack input.
Plus get weather alerts to help you make the most of your work time.
Suitable for Bobcat models: E25 – E26 – E32 – E32I – E35 – E35I – E42 – E45 – E50 – E55.
Special Offer
RRP: £261.69 +VAT
Save 25%
Lloyd Ltd price: £196.27 +VAT
Limited stock available.  In stock at our Carlisle branch but this could be transferred to your local branch.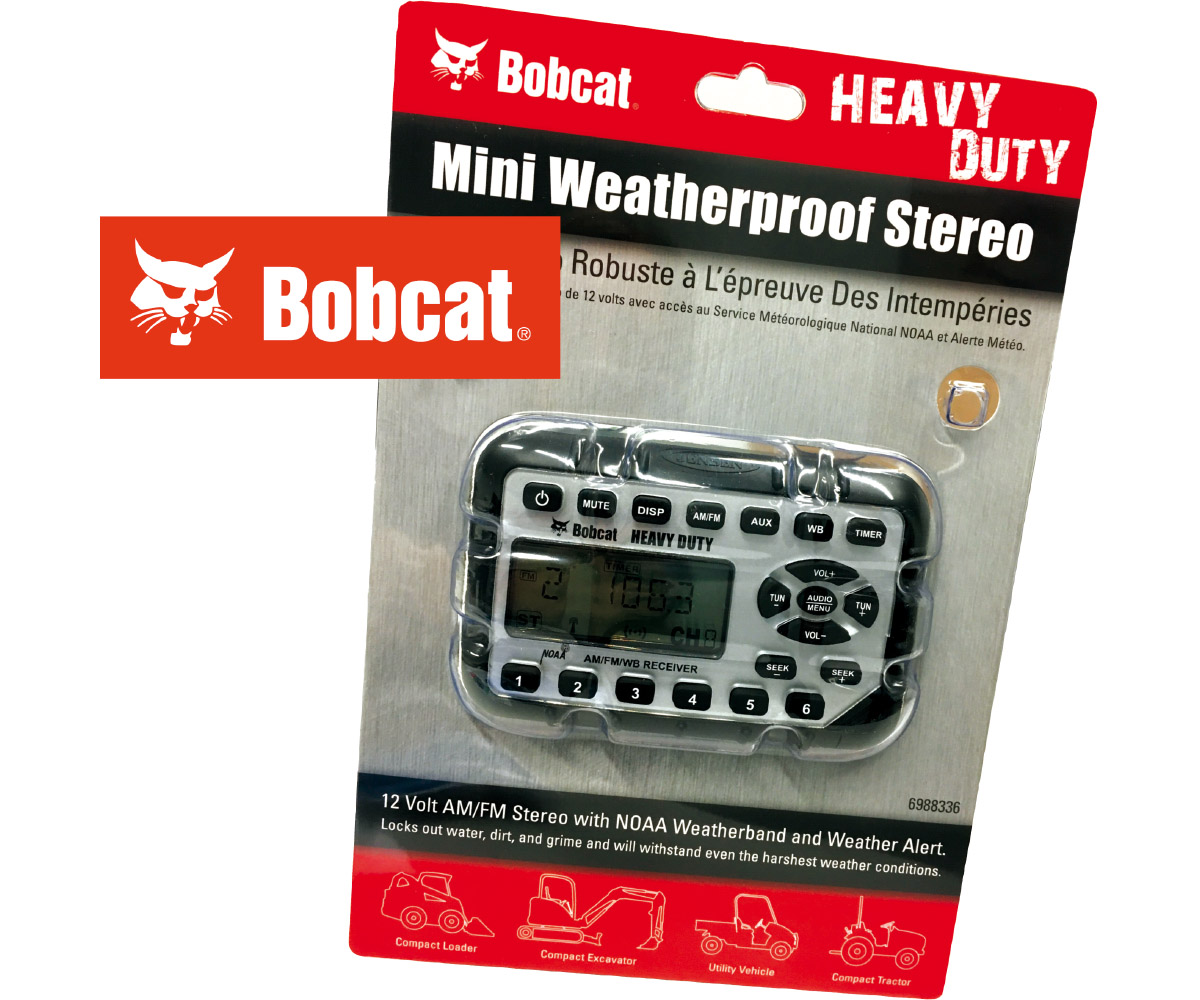 For more information
For more details on this offer, please contact your local Parts Department or complete the form below.