Lloyd Ltd partners with an array of groundcare machinery manufacturers to ensure our customers have the best choice available to meet their individual requirements.  AS-Motor's range is particularly well-equipped to deal with extreme conditions, namely high grass and slopes, so is a logical solution to include in our product portfolio.
Since 1959 AS-Motor has developed and manufactured professional lawnmowers with robust and reliable technology, ensuring continuous performance under extreme conditions such as slopes and high grass.
AS-Motor's range of professional lawnmowers performs in a wide spectrum of tasks thanks to their features which include:
AS 2- and 4-stroke engines and all-wheel drive: can mow on slopes exceeding 45 degrees without risking engine damage and available with AWD for maximum power.
Optimal weight distribution for fatigue-free work.
Vibration damping on handlebars.
Low-wear blade clutch separate from the engine so the blade can be switched off while the engine continues to run.
Maintenance-free variable speed adjustment without having to stop.
Automatic safety brake for improved user safety.
Spring steel front axle, individual wheel height adjustment and smooth running wheels.
Low-wear drive system with ball bearings and limited-slip differential.
Factory-standard 3-in-1 function.
Range covers 2- and 4-stroke mowers for maximum safety on slopes to their professional lawnmower with collection bag and added safety features, and their lawnmower with all-wheel drive and reverse gear for steep slopes.
Click to read the AS-Motor AS531 2T ES Walk-Behind Mower Brochure.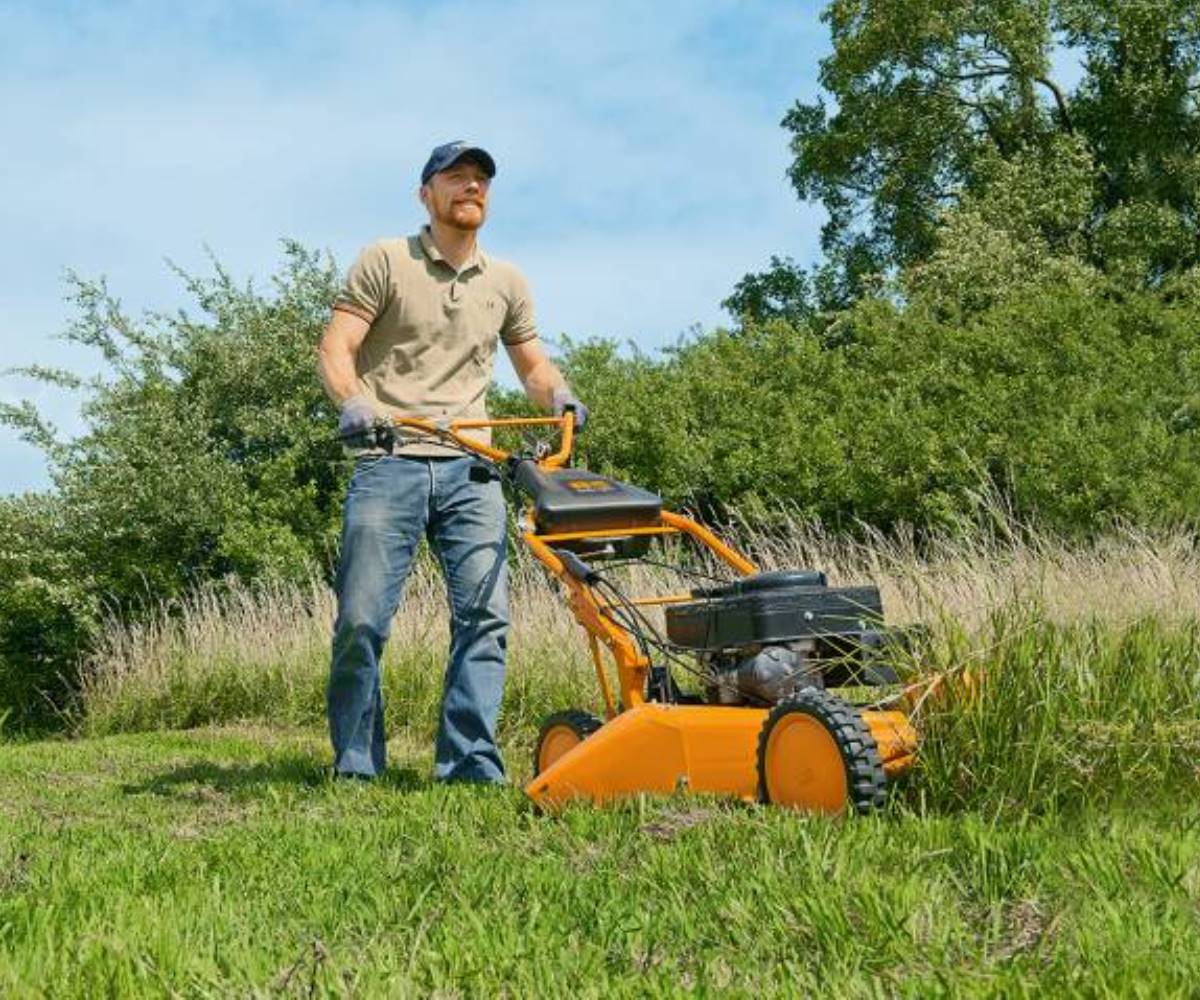 For more information
Contact your local Lloyd Ltd branch to learn more about the AS-Motor Walk-Behind Mower range or to book a demo.