RTVs are a robust and versatile solution for a variety of purposes.  Lloyd Ltd represents Kubota and Honda for our RTV solutions, with the latest models of the RTV-X range from the former and the Pioneer Side by Side models from the latter.
Kubota RTV-X900
Including enhancements to the current Kubota RTV range, the all-new Kubota RTV-X900 now offers a smoother ride, more comfort, even better drivability and more legroom, making it ideal for all terrains.
New levels of comfort and convenience also come with the ergonomic design for optimum driver and passenger comfort and control: improved leg room, deluxe split-bench seat, digital easy-read instrument panel, additional underseat storage and more.
Click to read the Kubota RTV-X900 Brochure.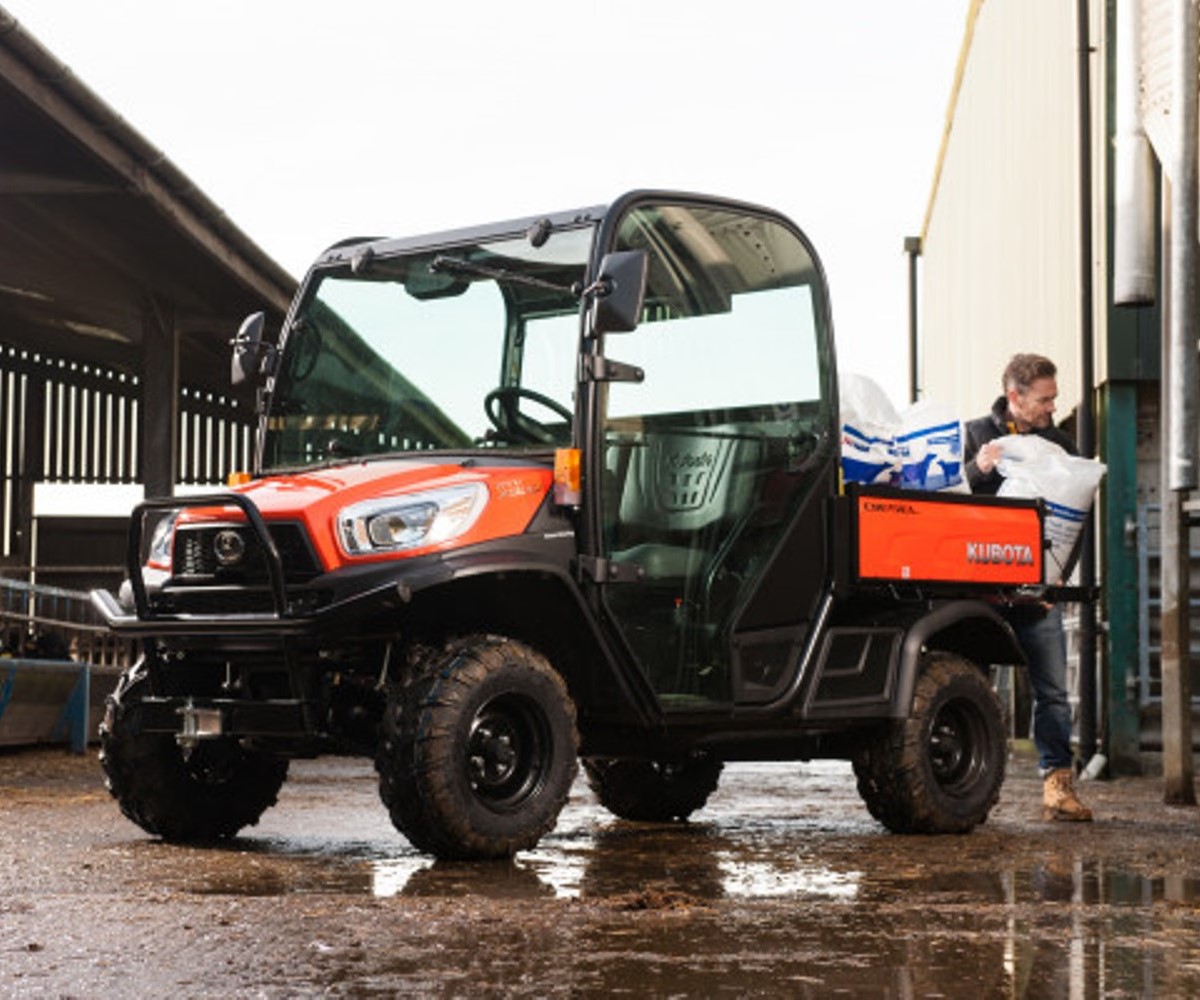 Kubota RTV-X1140
Able to carry up to 4 guns (plus dogs) comfortably, the new RTV-X1140 offers exceptional versatility, power and all-year-round capability, designed to work on the toughest terrains.
The combination of the powerful 3-cylinder 24.8hp engine and Kubota's unique variable hydro transmission delivers excellent acceleration, optimum traction and unrivaled hill control, whether it's carrying guns to hauling heavy loads.  It also converts from a 4-passenger vehicle to a 2-passenger RTV with an extra large cargo bed and an industry-leading cargo capacity in only 3 easy steps.
Click to read the Kubota RTV-X1140 Brochure.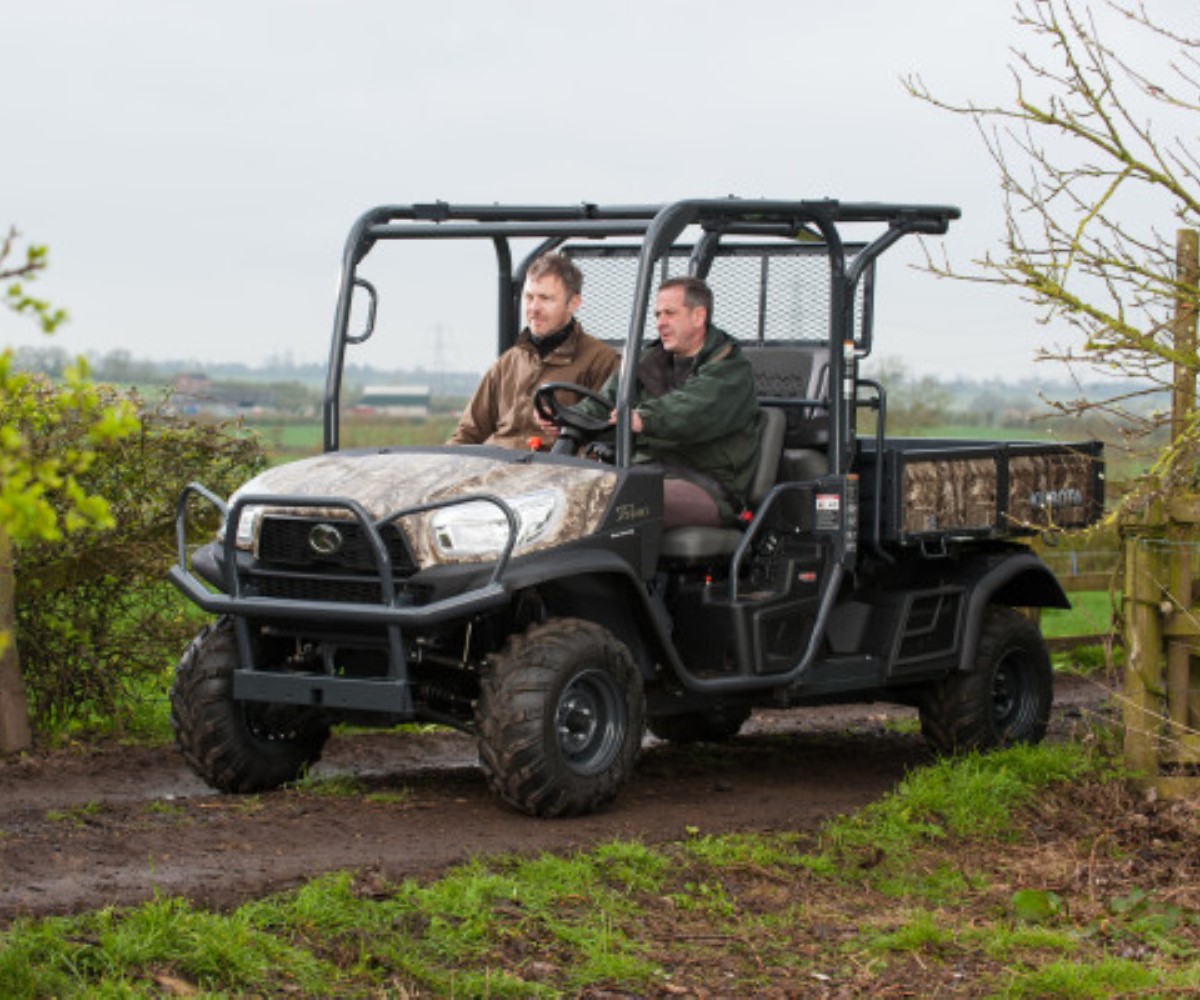 Kubota RTV-X1110
Thanks to a powerful and economical 24.2hp Kubota 3-cylinder liquid-cooled ETVCS diesel engine, the all-new RTV-X1110 offers greater power and more versatility, while its unique drive train arrangement means it can go where other utility vehicles can't.
It is also one of the safest utility vehicles on the market due to Kubota's innovative VHT-X variable hydrostatic transmission and dynamic engine braking. With its rapid acceleration and gripping traction, the RTV-X1110 can stop and resume climbing without the need for braking.
Ergonomic features also include:
deluxe split-bench seats
digital easy-read instrument panel
underseat storage with full ROPS protection designed for easy access to a hydraulic cargo tipping bed
Click to read the Kubota RTV-X1110 Brochure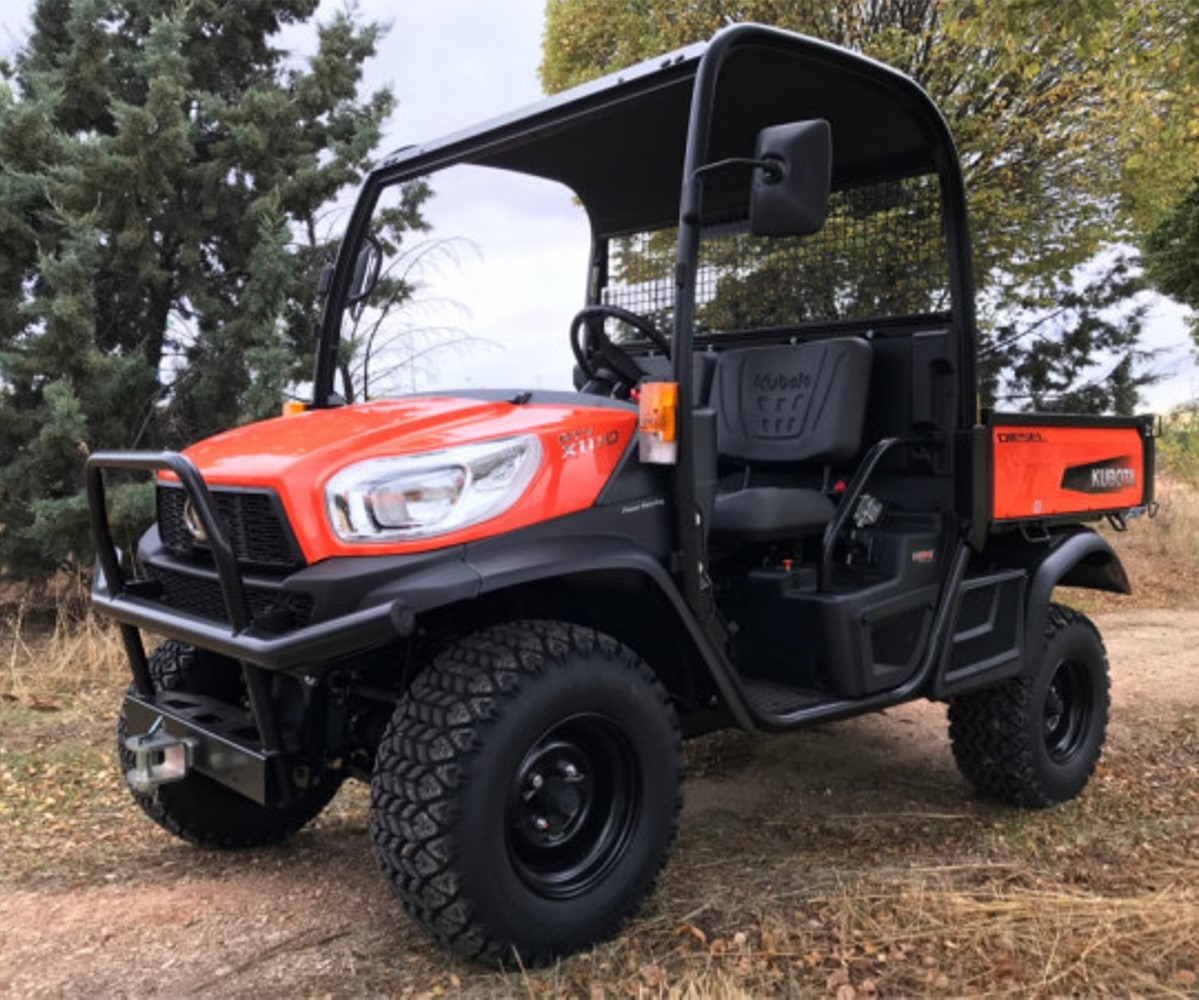 All-New Honda Pioneer 520
Compact but powerful, the Pioneer 520 is the latest addition to Honda's UTV line-up, providing the ideal crossover between Honda's world-leading ATV range and the larger Pioneer 700 model. At just 1270 mm wide, it can go where other side-by-sides can't, including narrow trails and if you ever need to transport it, it will fit on a trailer. In fact, with a curb weight of only 483Kg, it's one of the lightest petrol side by side on the market.
With a new 518cc engine that's both larger and more powerful than ever before, the Pioneer 520 features electronic fuel injection for effortless cold weather and high altitude operation, making it perfect for everything from farming to estate-management. And an efficient five-speed automatic transmission gives you plenty of pulling power for when the going gets tough. Plus, selectable two and four-wheel drive gives you the freedom to choose between lighter steering (in 2WD) and serious power (in 4WD).
Honda Pioneer SXS700-2
Building on Honda's heritage in the ATV sector, the Pioneer Side x Side models contain Honda DNA, but having evolved further to become a genuine RTV player.  The SXS700-2 is the two-seater version.
Key features include:
Fuel-injected 675cc OHV single-cylinder engine for all-weather starts.
Independent front & rear suspension for superior handling and comfort.
Tilt bed with smart hydraulic assist strut so you can unload the cargo bed with ease.
Three-speed auto transmissions which provide true engine braking.
680kg towing capacity makes light work of pulling a heavy load.
386kg cargo bed capacity save valuable time and effort.
Now from only £9,999 + VAT.
Click to read the Honda Pioneer & ATV Brochure.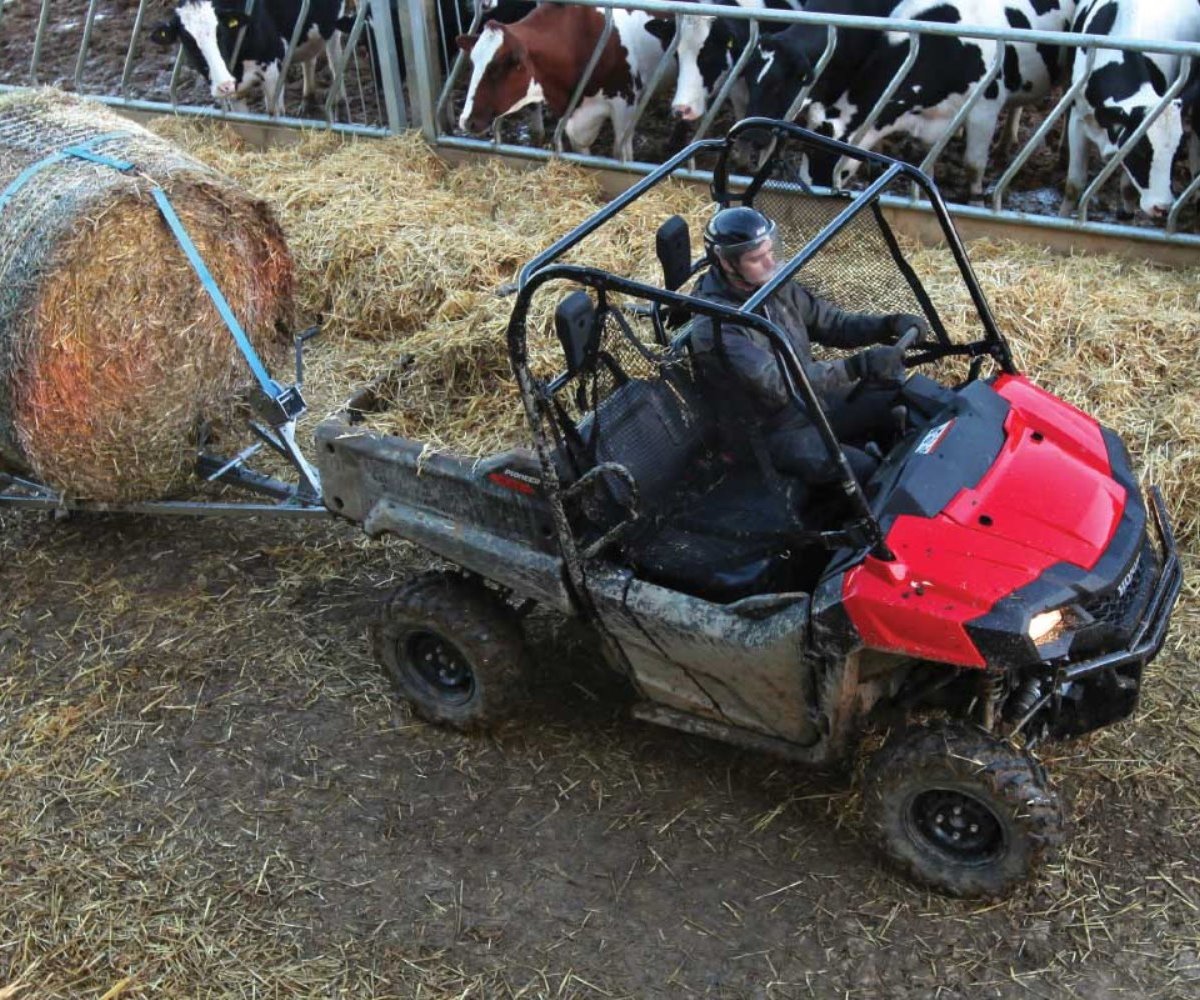 Honda Pioneer SXS700-4
The Pioneer 700-4 features all of the clever innovation of the 700-2 model, but with the added ability to choose between one, two, or three other passengers or a full bed of cargo thanks to its QuickFlip® Seating.
Click to read the Honda Pioneer & ATV Brochure.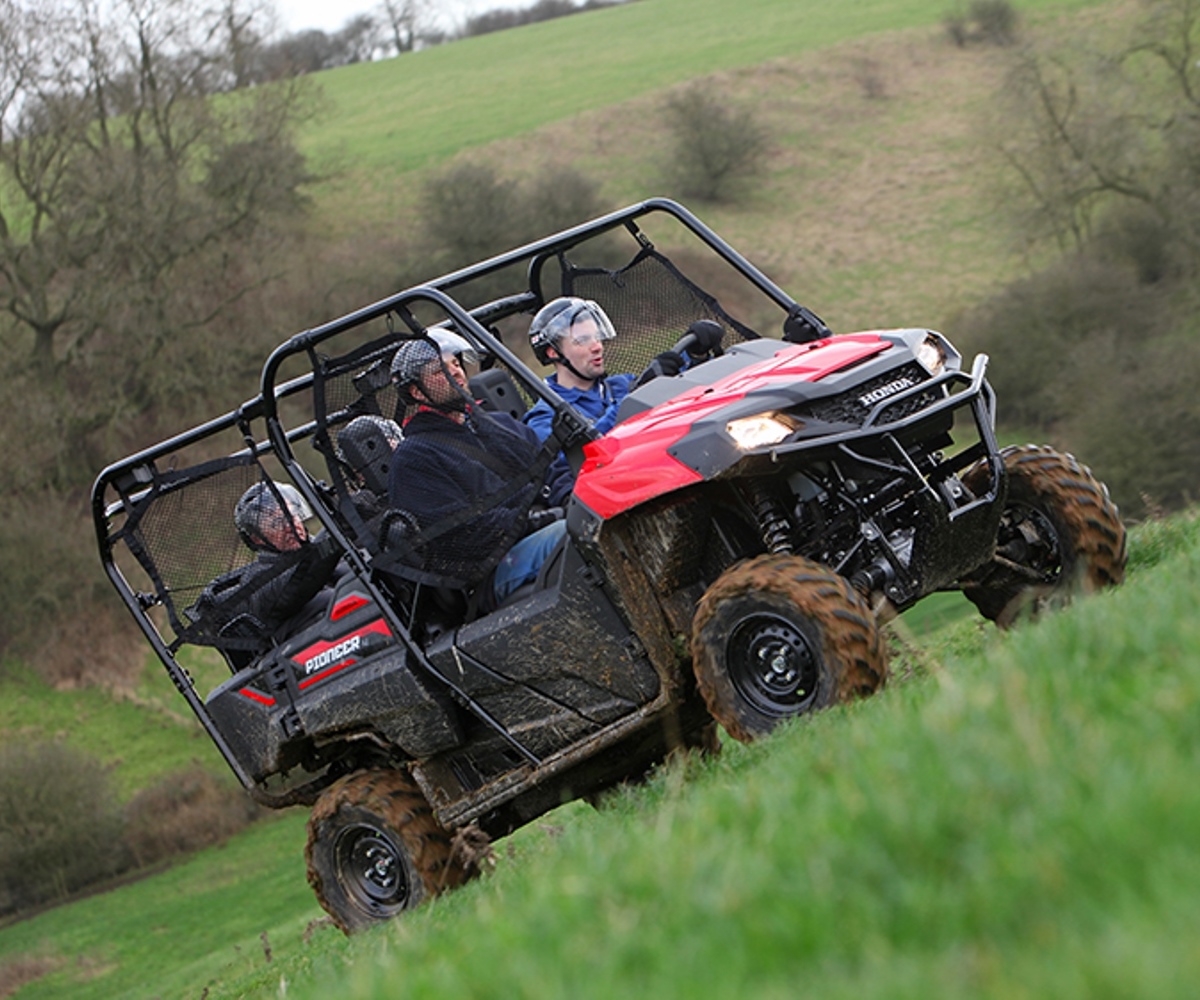 TORO Workman HDX
The Workman HDX vehicle provides total payload capacity of up to 2,835 lbs. (1,289 kg) in a choice of two- or four-wheel-drive models. The automatic, on-demand, bi-directional traction system provides additional traction when needed without operator action. Independent front suspension consisting of two double A-frames with opposing dual coil springs and dual shock absorbers provides 5.75 in. (14.6 cm) of front suspension travel.
Rear suspension design consists of a DeDion rear axle and dual independent leaf springs and shock absorbers to provide 3 in. (7.6 cm) of rear travel. Benefits include operator comfort, safety, reduced operator fatigue, productivity and efficiency gains.
The Workman can perform a variety of work tasks beyond hauling and towing with attachments such as a 200-gallon (757-litre) Sprayer, Vicon Spreader, 1/3 Vertical Platform Lift, Patriot Aerial Lift and Topdressers.
Numerous accessories enhance versatility including canopy, folding windshield, various light kits, deluxe hard cab, various flatbeds, four-post ROPS, automatic tailgate release, rear PTO and others.
Click to read the TORO Workman HDX Brochure.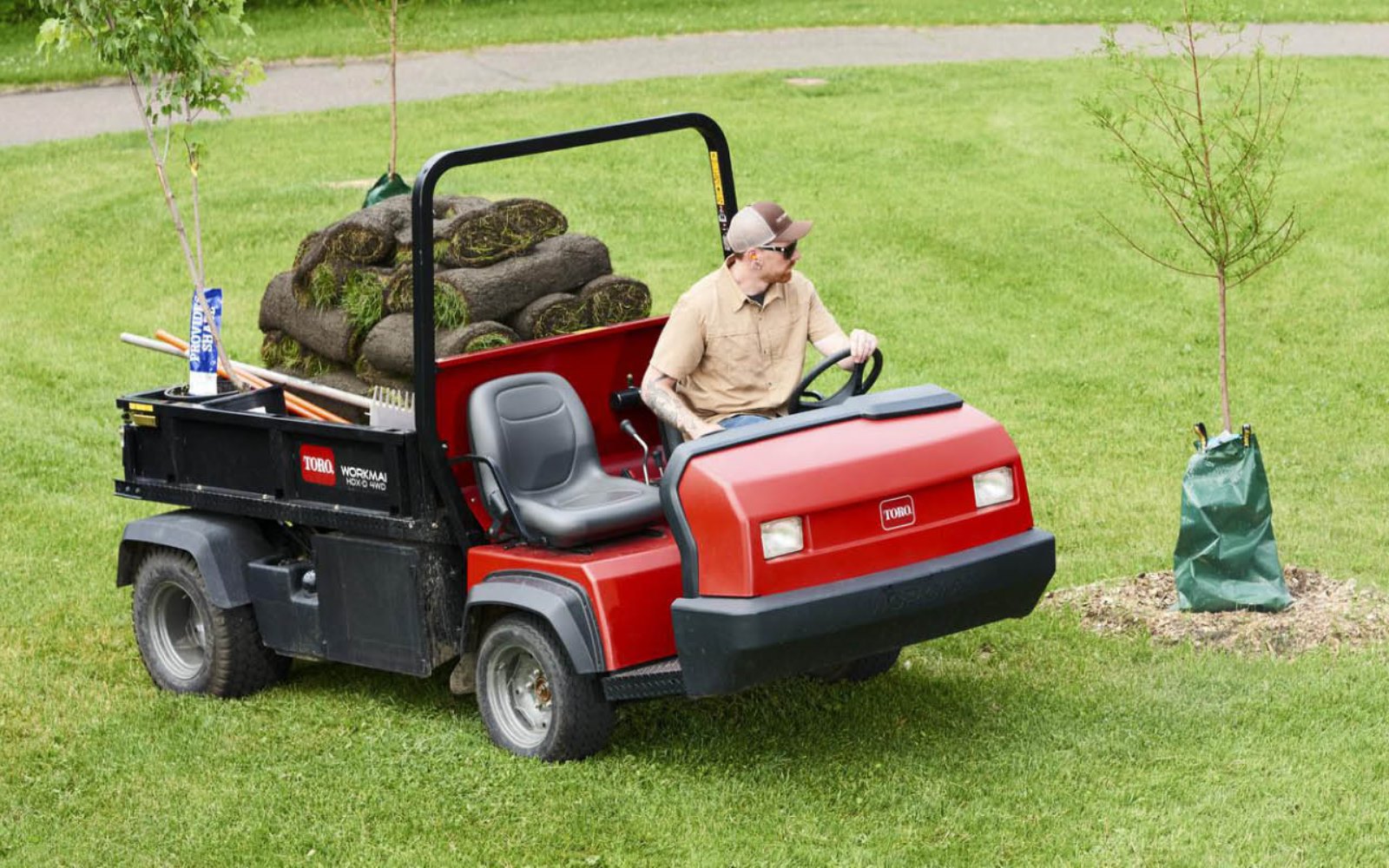 For more information
Contact your local Lloyd Ltd branch to learn more about our RTV range or to book a demo.