Pottinger's range of rotary tedders provides perfect ground-tracking, tedding crops carefully without contaminating the forage. The wide wheels, together with the MULTITAST jockey wheel on the headstock, greatly improve performance on slopes while the high quality of Pottinger's manufacturing guarantees a long service life.
The range comprises:
HIT Mounted Tedders
HIT Trailed Tedders
HIT T High Output Trailed Tedders
Click here to read the Pottinger HIT Tedder Brochure.
Latest offer – 0% finance
0% finance is currently available on Pottinger grassland products with monthly or annual payment options.
HIT Mounted Tedders
From 4.70 to 8.86 m working width, the three-point mounted HIT tedders can come with four, six and eight rotors and feature the very latest DYNATECH rotor technology and a proven headstock.
Ground tracking and forage protection are the key objectives of HIT rotary tedders. An optional jockey wheel on the pivoting headstock tracks the ground immediately in front of the tine path and responds to each ground undulation, resulting in clean forage, lower raw ash content and improved livestock health.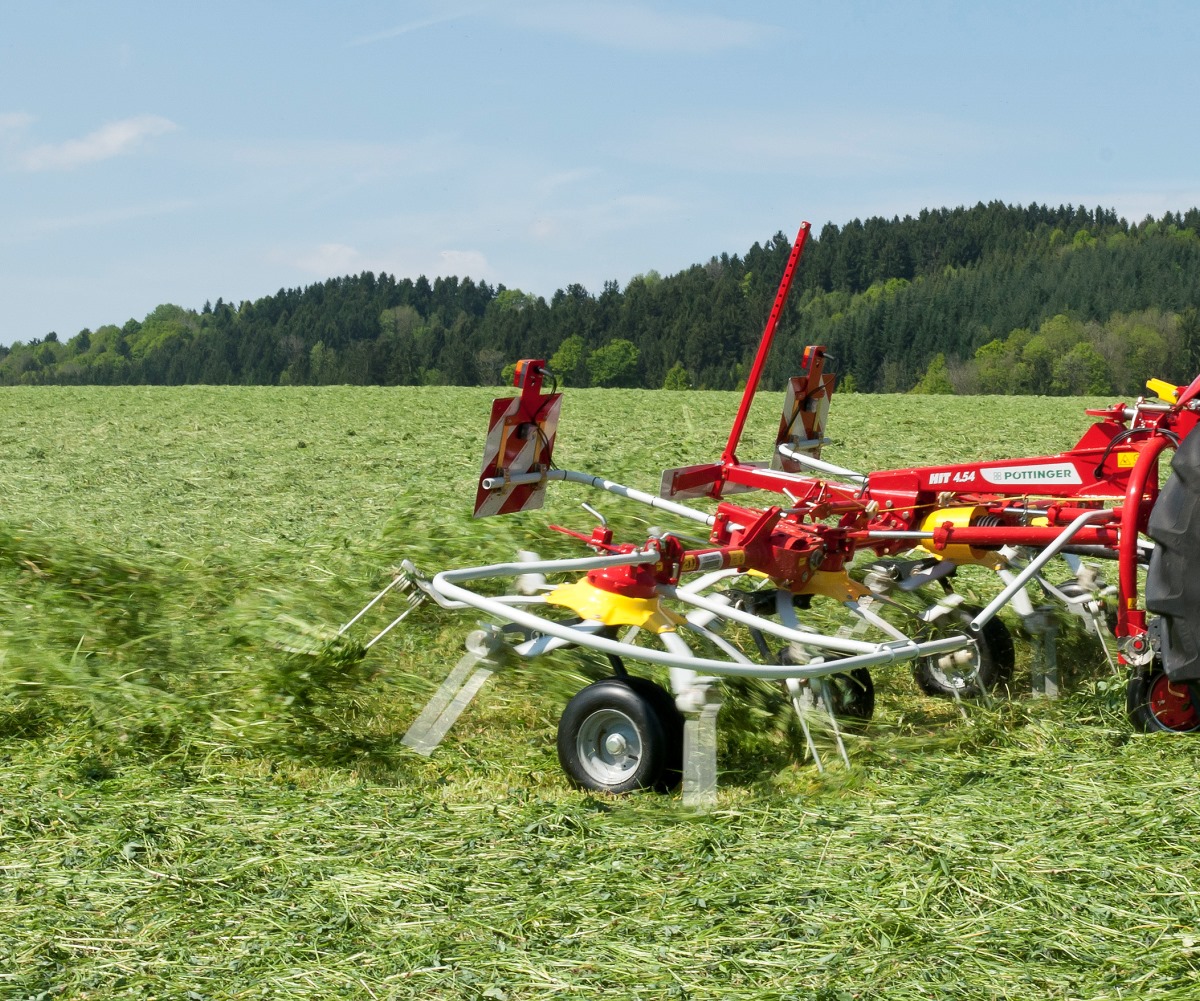 HIT Trailed Tedders
From 7.85 to 8.86 m working width, Pottinger's range of trailed tedders deliver big performance with small tractors.
The Pottinger range of trailer tedders comprises:
HIT 4.54 T
HIT 6.80 T
HIT 8.91 T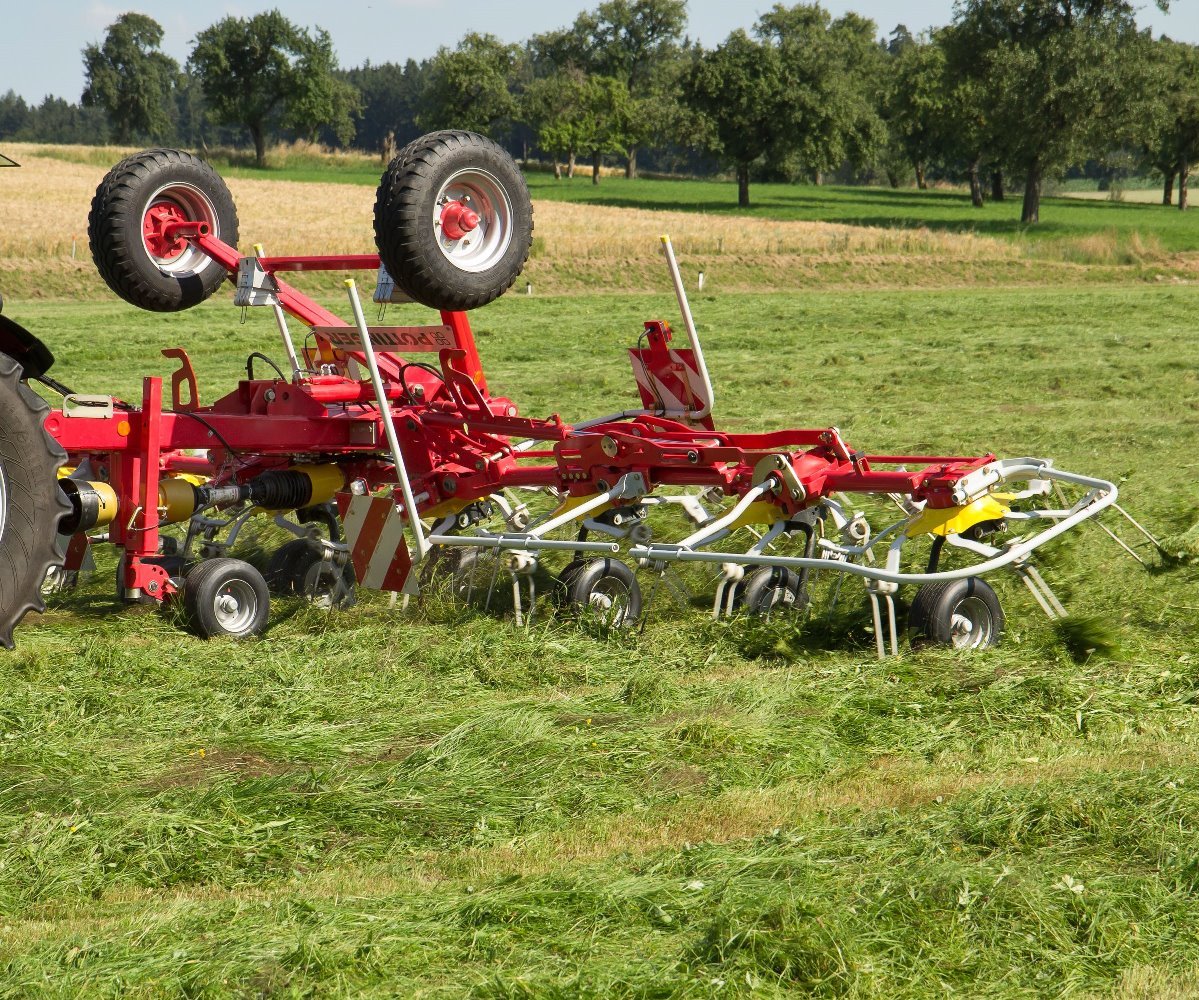 HIT T High Output Trailed Tedders
From 8.60 to 12.70 m working width, Pottinger's trailed HIT T tedders combine high output with intelligent technology. All of the models feature refined lifting geometry so you can raise the tedder into the headland position quickly and easily.
The trailed HIT T tedders with eight, ten and twelve rotors are designed for particularly large areas.  The rotor units are linked together by hinges to meet the wider working width and still provide the best possible ground-tracking. Combined with the chassis guiding the rotors, HIT T tedders guarantee a perfect job even at higher working speeds.
For more information
Contact your local Lloyd Ltd branch to learn more about our tedder range or to book a demo.