Our Toro machinery portfolio now includes the Toro Commercial range of which one of the key products is their Compact Utility Loader.
We offer the whole range from all our branches and our Groundcare Sales Specialists are on hand to provide help and advice to ensure you have the right machine for your needs.
The main products we have regularly in stock are:
There is also a vast array of attachments available to make the Dingo range even more versatile.
Toro Dingo® TX 525 Narrow Track
25 HP (18.6 kW) Kubota® engine
87.6 cm width with bucket
Turf friendly at only 907 kg
Patented, easy-to-use traction control system
Toro's popular diesel Dingo TX models deliver what customers want: extra torque, longer engine life, and increased hydraulic flow for enhanced performance of ground-engaging attachments.
Offering impressive hydraulic power, delivering 52.2 L/min and pumping 17.9 kW (24 hp) to the attachments, The Toro TX 525 has a ground pressure as low as 0.36 bar (5.2 psi).
As they are part of the full-line Toro family, these diesels are compatible with all of Toro's compact utility loader attachments.
Click here to read the Toro Dingo brochure.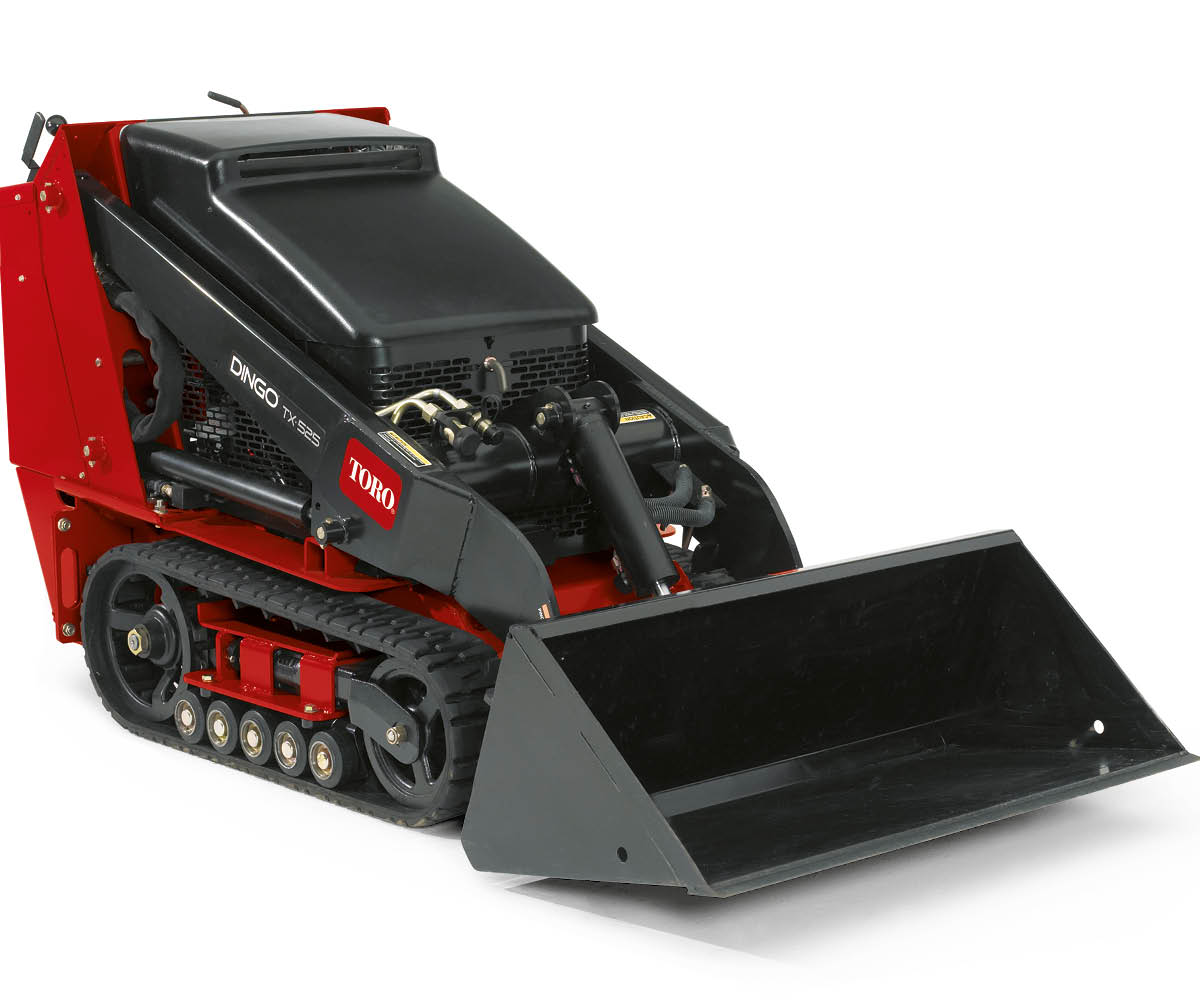 Toro Dingo® TX 1000 Wide Track
Loader arm design increases load capacity and greater reach at full height
Rated operating capacity over 1,000-lbs
81″ (206 cm) hinge pin height easily clears side of a 30-yard dumpster or one-ton truck for maximum jobsite productivity
Exclusive traction control design is intuitive, easy to operate, and effortless
Designed with innovative lift loader arms, the Toro Dingo TX 1000's 1,000-lb rated operating capacity delivers industry-leading performance. It also offers increased reach at full height for maximum jobsite productivity as well as offering an 81″ (206 cm) hinge pin height which allows the arms to clear the side of a 30-yard dumpster or one-ton truck.
This lightweight, manoeuvrable machine packs unmatched strength and reach in a compact package for the ultimate working advantage.
Click here to read the Toro Dingo brochure.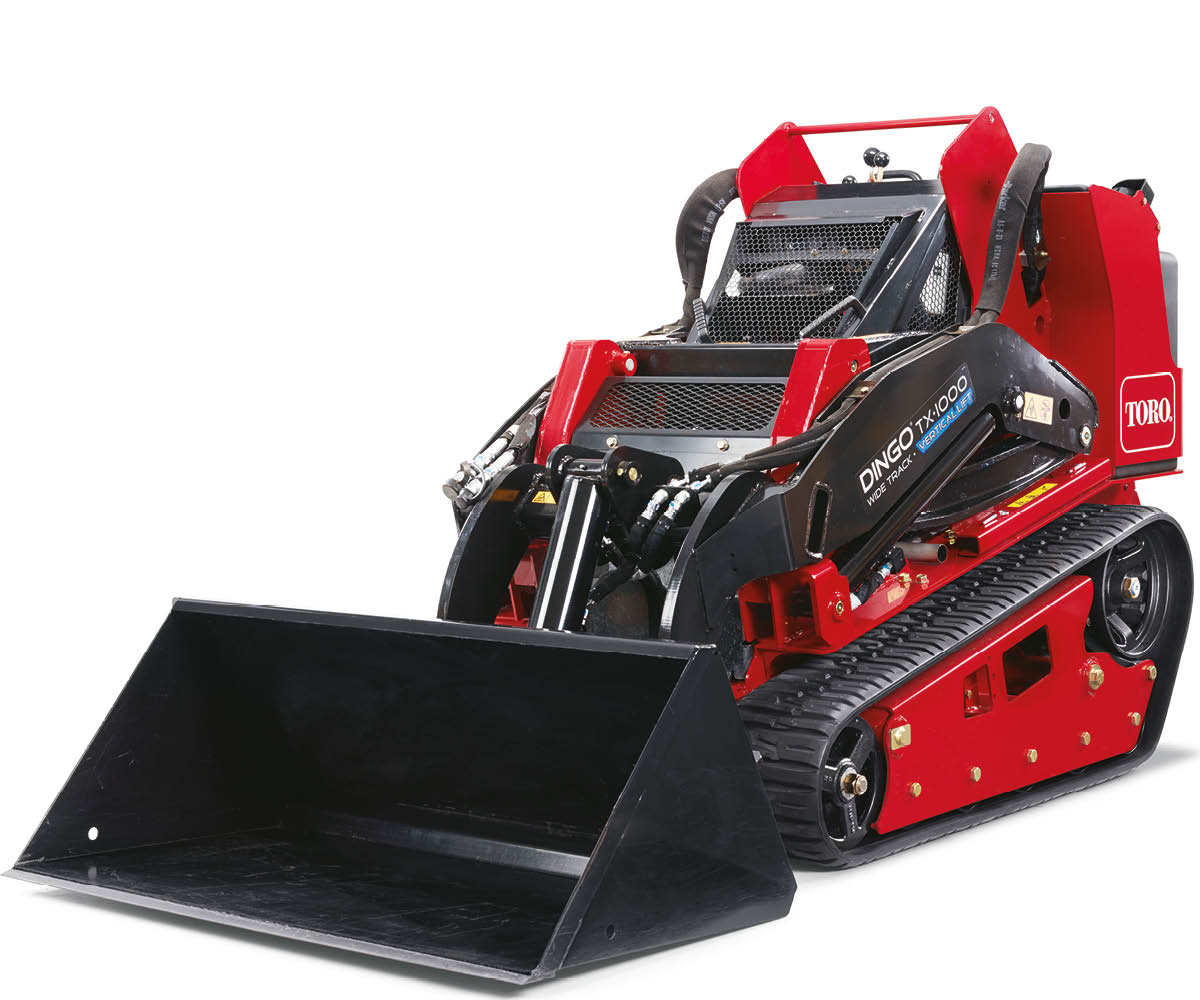 Toro e-Dingo® 500 Wheeled
Lifts more to get the job done faster with a rated operating capacity of 233.6 kg
Gets around quickly and easily with a 2.75 mph (4.43 km/h) transport speed and responsive controls
Delivers comparable power to combustion engines with 5kW continuous/7.5kW
Maximises runtime and manoeuvrability with ECO Mode, Auto Idle and Inch Mode features
The world's first electric Dingo®, the e-Dingo® 500 is built for indoors but is strong enough for outdoors.  As a market leader in compact utility loaders, Toro has made a major step into the electric equipment marketplace with the introduction of the new Toro® e-Dingo® 500 compact utility loader, which allows contractors and construction professionals to realise all the benefits and power of a standard compact utility loader with no fuel costs and zero exhaust emissions.
Greater efficiency and reliable performance set the e-Dingo apart for faster completion times and greater ROI for rental partners. It is powered by lithium-ion battery technology designed for tasks that require heavy or continuous operation for indoor applications. The maximum operating capacity of 233.6 kg reduces labour and hauling time.
Click here to read the Toro Dingo brochure.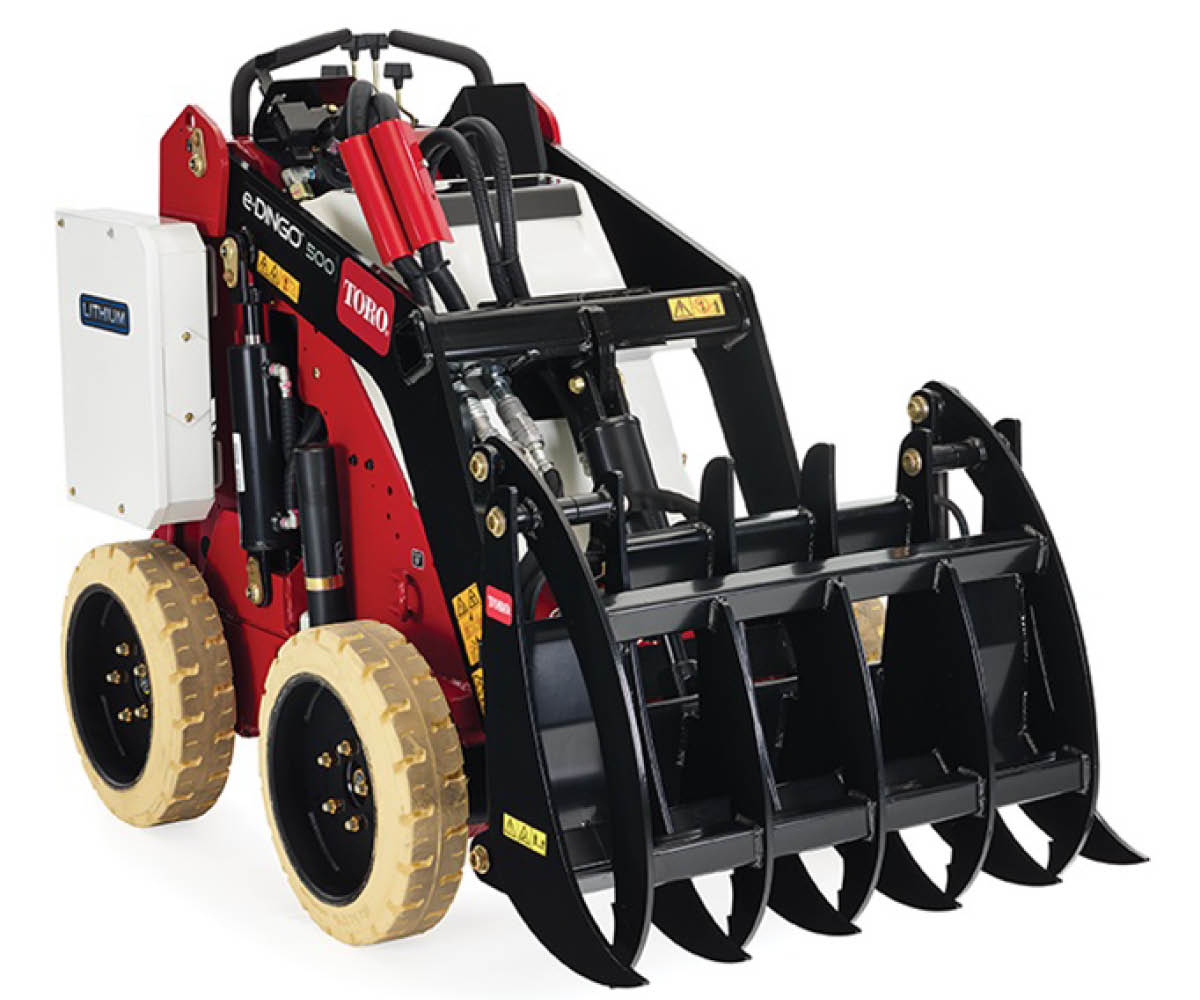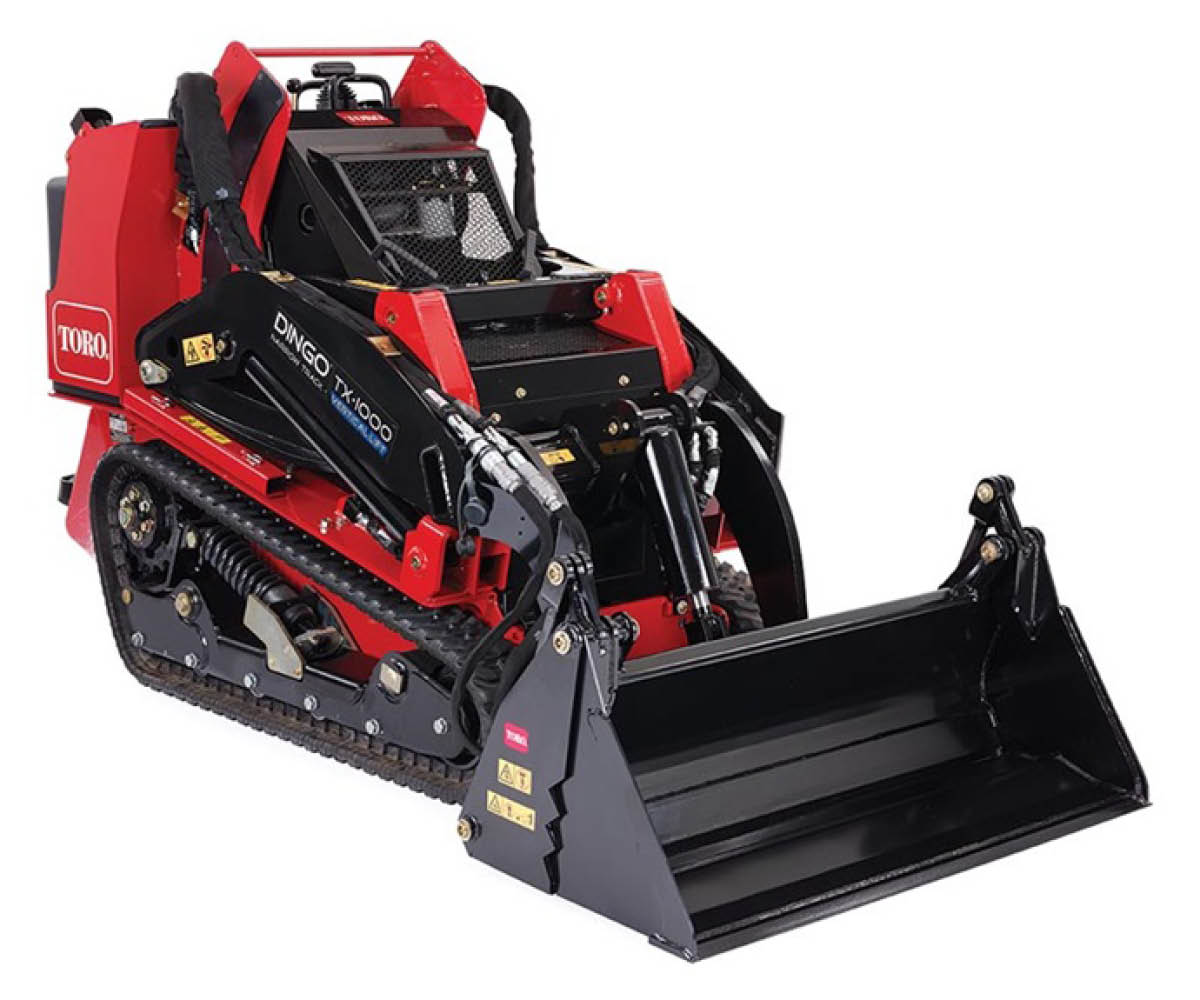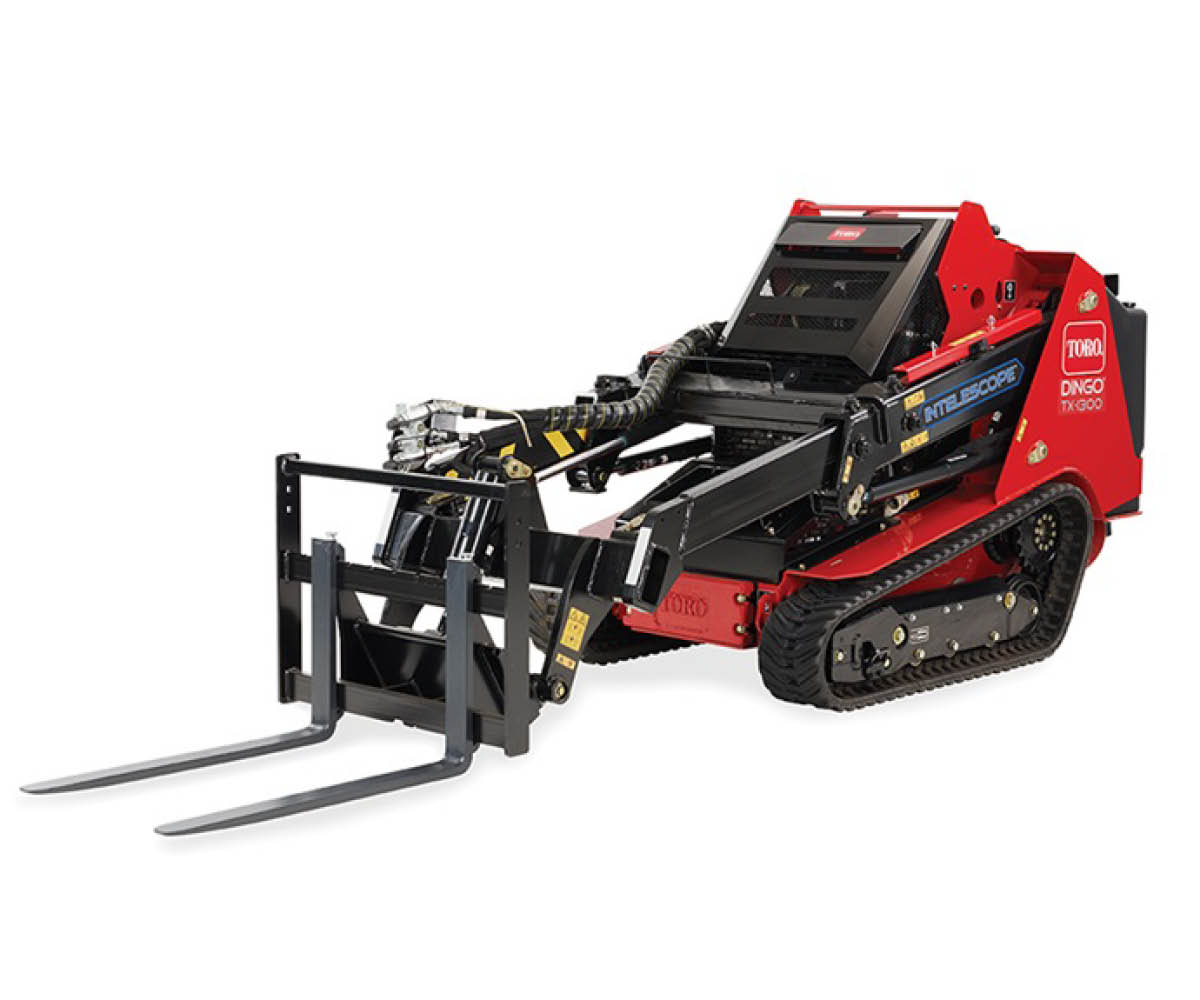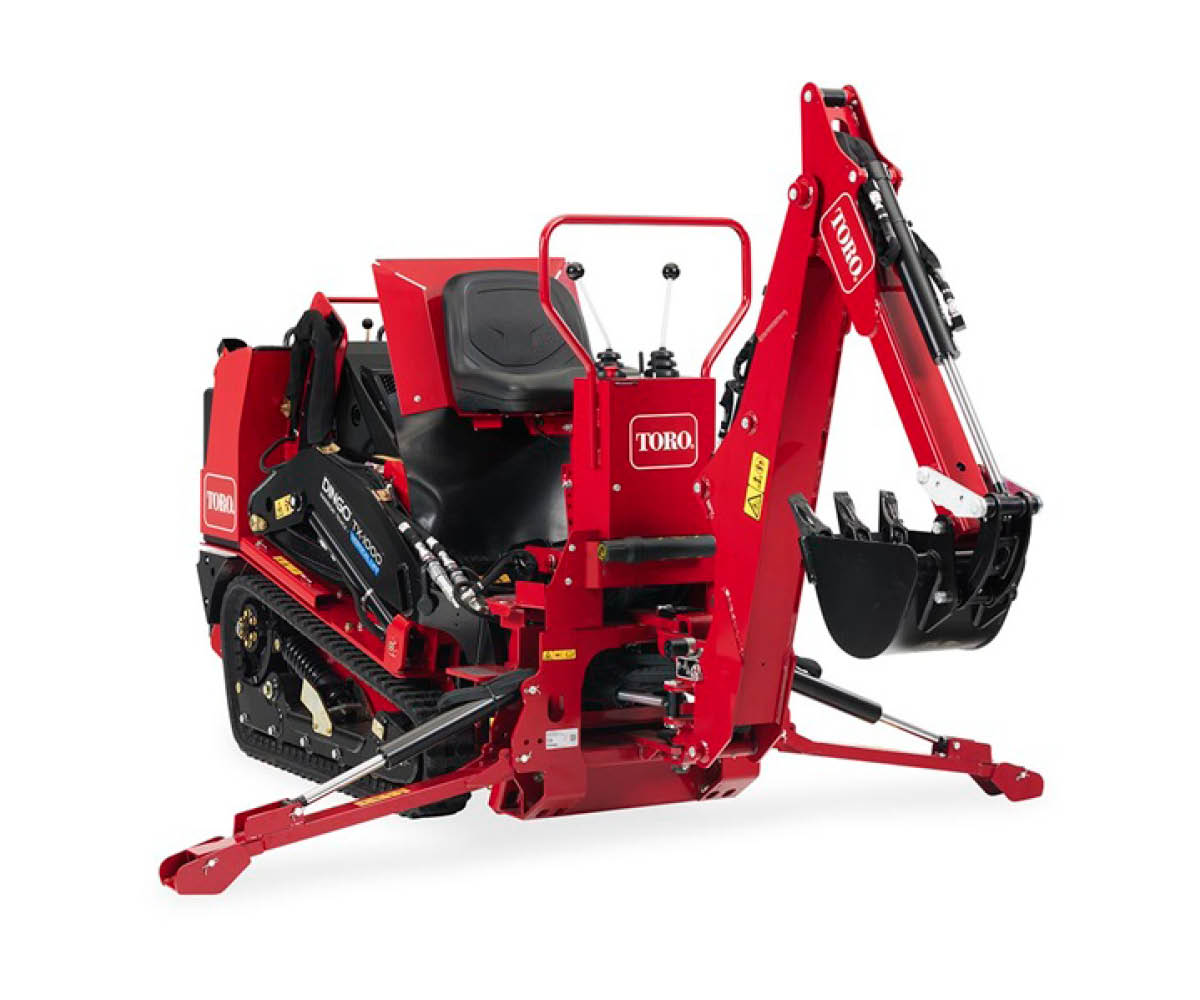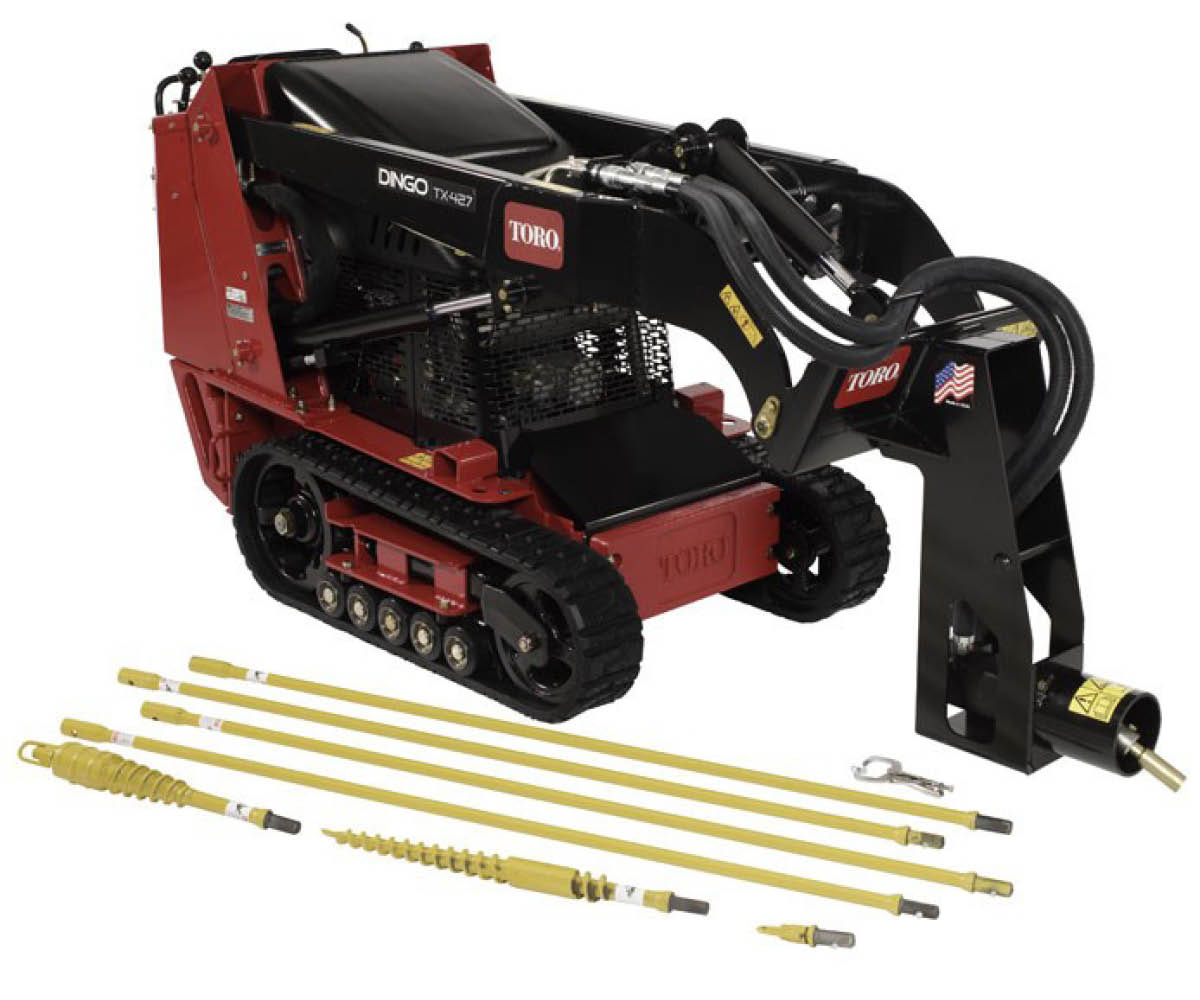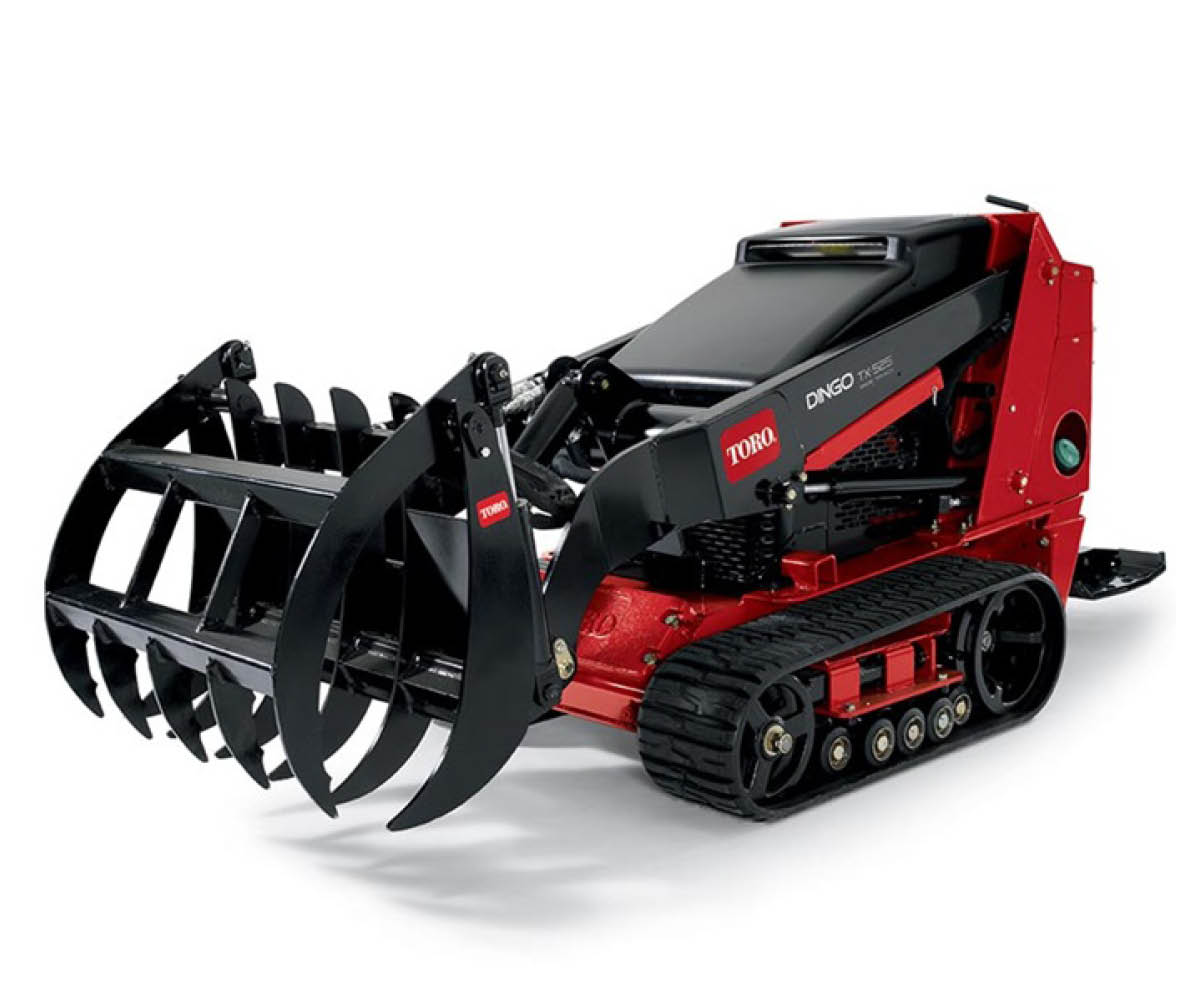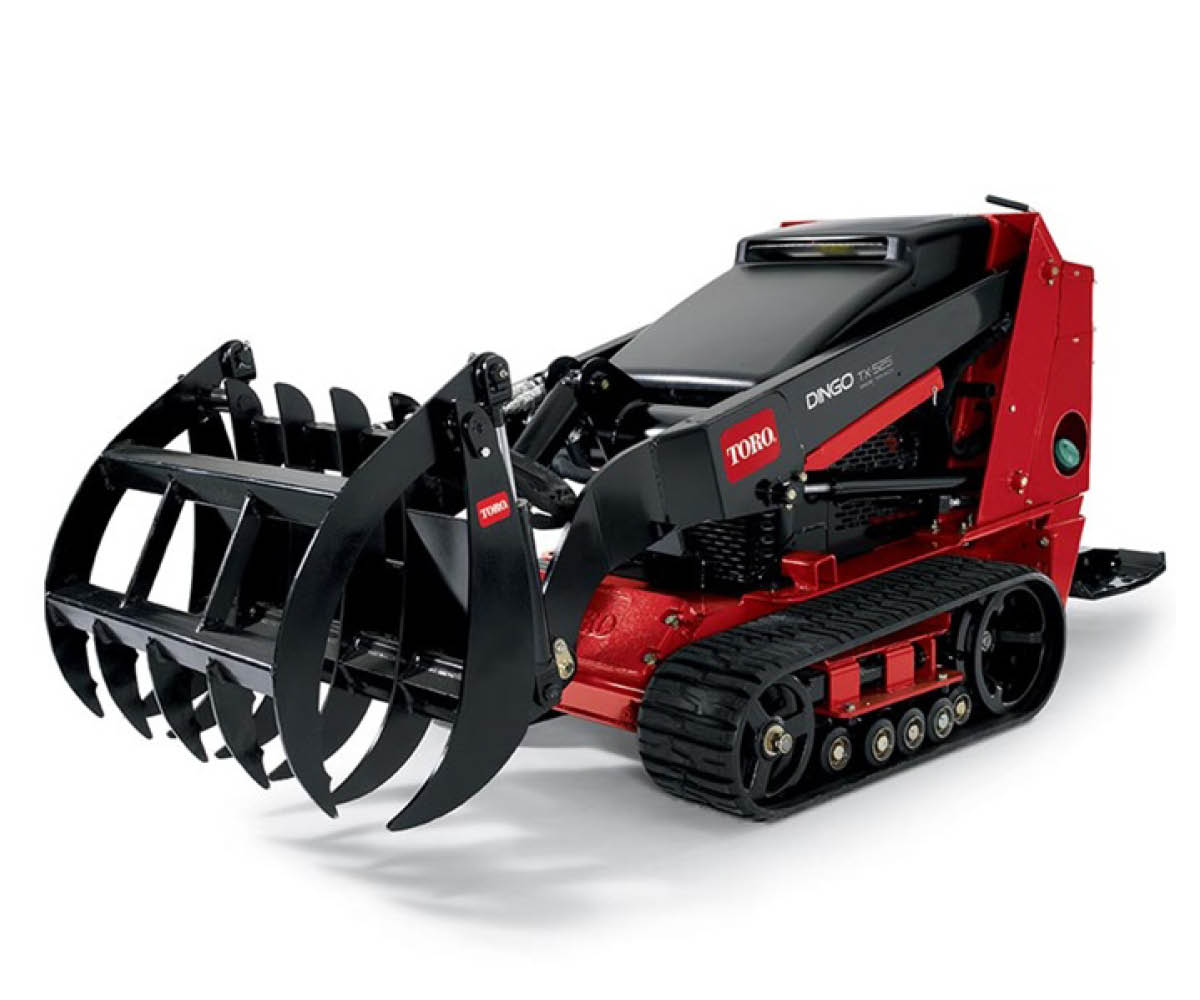 Many compatible attachments
The wide range of attachments available for the Toro Dingo range make it a truly versatile machine.
From snow ploughs to grapples, there is an attachment for any job.
Below are just some of the examples available in the range, but for the full range click here to visit the Toro website and find out more.
Learn more about what the Toro Dingo can do