As one of the UK's largest New Holland dealers, we are understandably proud to represent this leading manufacturer of exceptional tractors and other agricultural machinery.  With a heritage that stretches for over 100 years under the Ford brand, New Holland's more recent timeline in the UK mirrors our own, and both Lloyd Ltd and New Holland celebrated their 55th birthdays in 2019.
Our tractor sales operations cover the north of England from Cumbria and north Lancashire to County Durham and Northumberland, stretching across The Borders and Dumfries & Galloway.  We have an extensive range of new, used and ex-hire tractors for sale.
The New Holland tractor range stretches from the more compact T4 Series to the Heavy-Duty T7 and is suitable for an impressive range of applications and farming operations.
T4S.55
Comes with:
Turbo-charged Tier 4 engine
45-degree turn angle
Power shuttle
Lift-O-Matic linkage control
Dual hydraulic pumps
Click to read the New Holland T4S Tractor Brochure.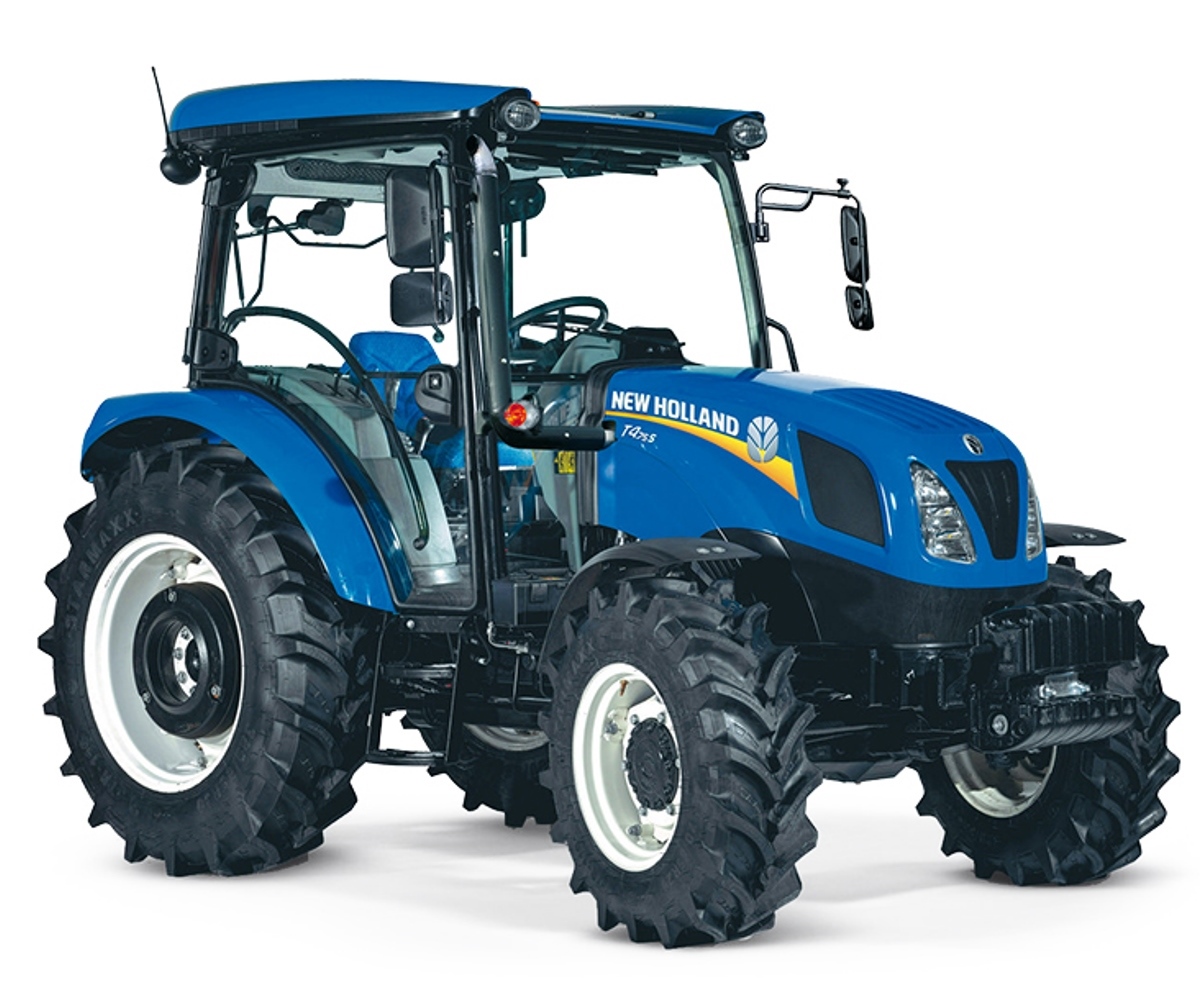 T4 Series
The New Holland T4 range is the most comfortable place to be thanks to the deluxe VisionView cab and offers the perfect combination of power and productivity.
The models include:
Click to read the New Holland T4 Tractor Range Brochure.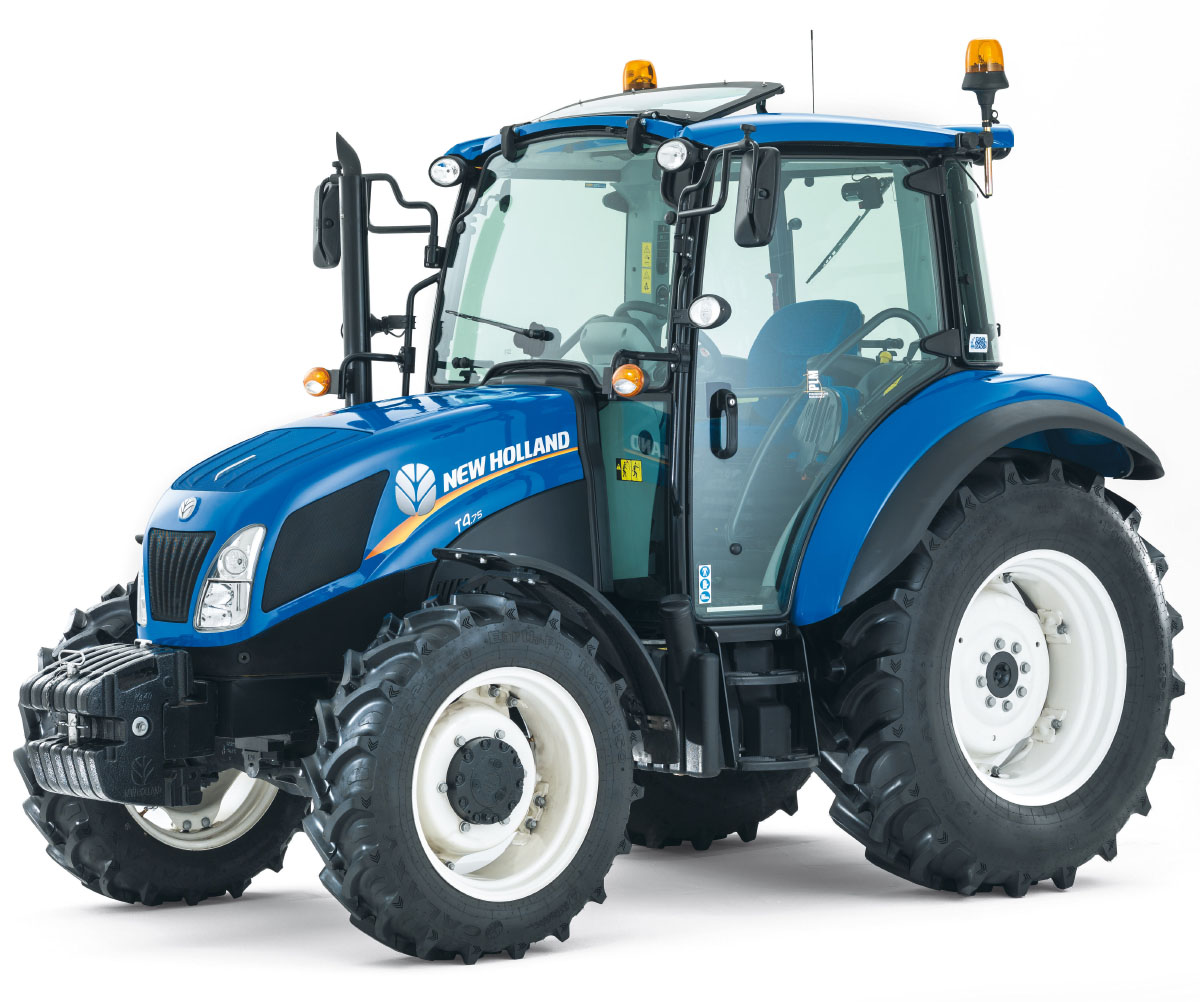 T5 Series
Designed to be productive across a whole range of agricultural applications, the New Holland T5 Range combines compact manoeuvrability with a powerful FPT Industrial Nef four-cylinder, 4.5-litre engine, with maximum outputs ranging from 110 – 140hp.
The T5 Range includes the:
T5 Utility

T5.75
T5.85
T5.95
T5.105
T5.115

T5 ElectroCommand
T5 AutoCommand

T5.110
T5.120
T5.130
T5.140 – also available in premium BluePower configuration.
Click to read the New Holland T5 Utility Brochure.
Click to read the New Holland T5 ElectroCommand Tractor Brochure.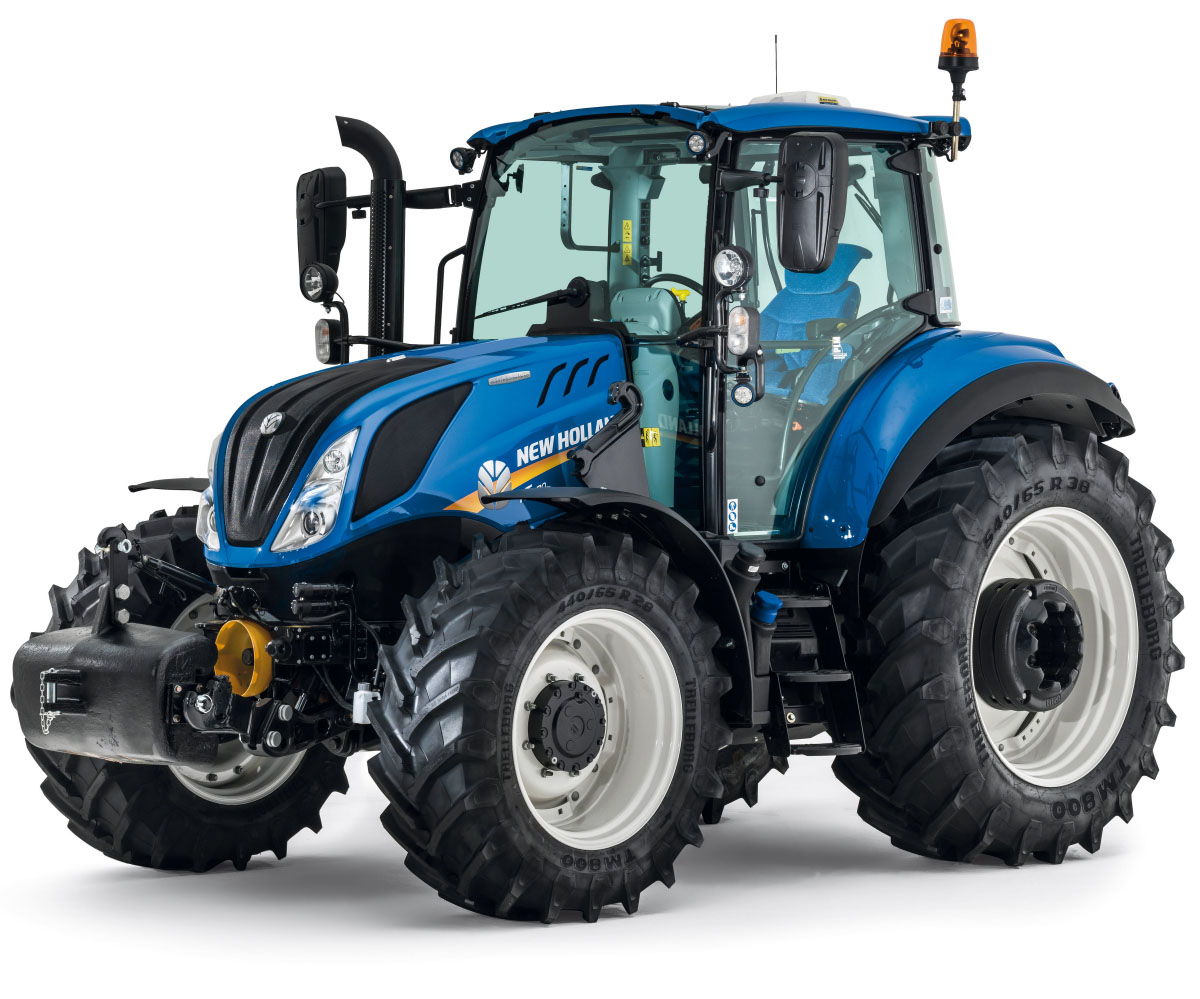 T5 Dynamic & Auto Command Tractors
The T5 range of tractors from New Holland offers exceptional versatility, from field, loader and yard work to transport, thanks to its combination of compact agility and power.
The latest addition to the range is the 8-speed semi-powershift Dynamic Command transmission or there is the choice of the renowned, continuously-variable Auto Command transmission.
Click here to learn more about these models.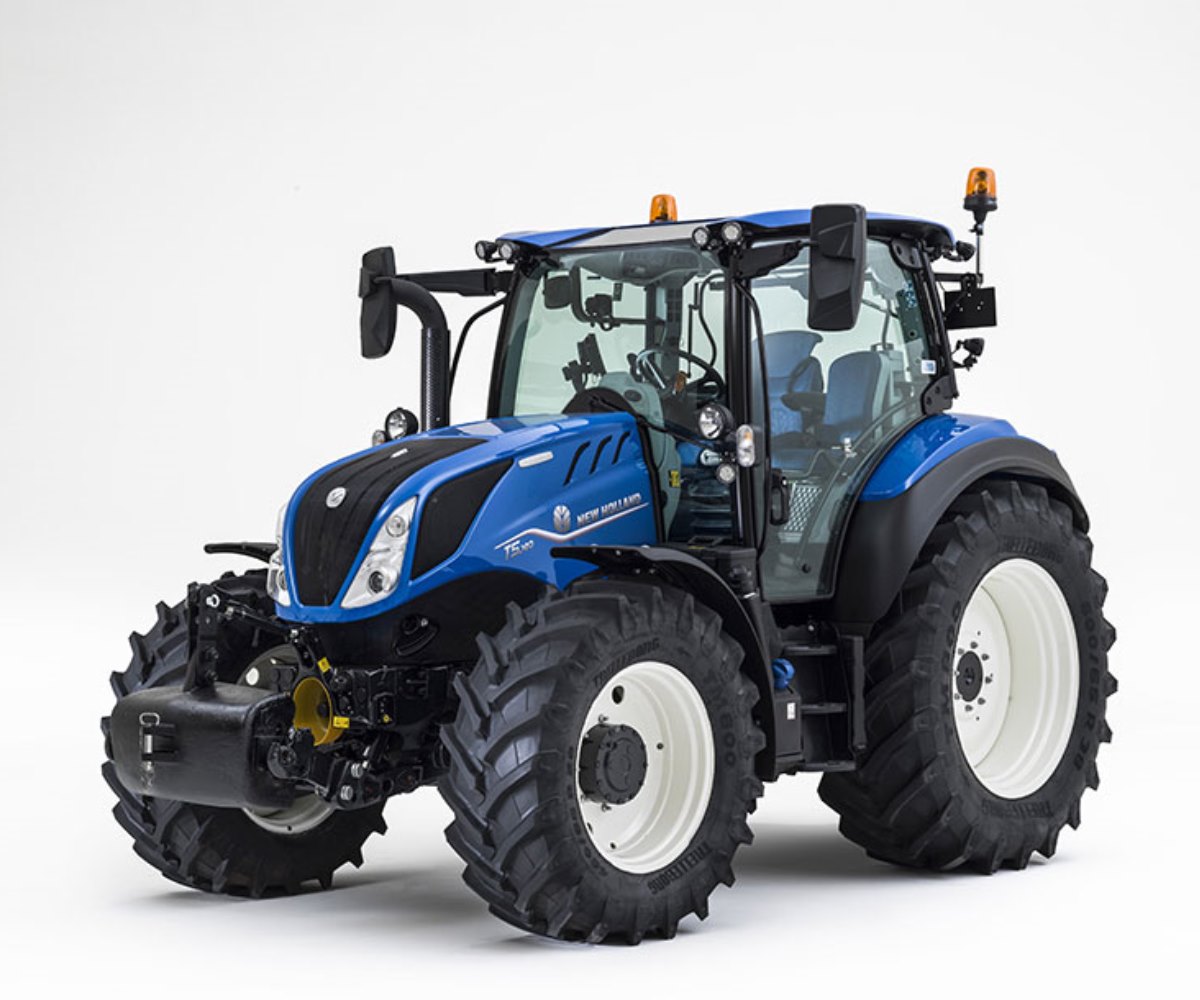 T6 Series
The New Holland T6 tractor range has been designed for modern mixed arable farmers and intensive livestock operations.  Packed full of features for demanding users, the range comes in a choice of three transmissions, each of which offer features and benefits to meet your individual needs.
The T6 Range include:
T6 ElectroCommand
T6 DynamicCommand
T6 AutoCommand
The models available are:
T6.125 S Deluxe
T6.145 S Deluxe
T6.145 SideWinder II
T6.155 Deluxe
T6.155 SideWinder II
T6.160 Deluxe
T6.165 Deluxe
T6.165 SideWinder II
T6.175 Deluxe
T6.175 SideWinder II
T6.180 Deluxe
T6.180 SideWinder II
Click to read the New Holland T6 Tier 4B Tractor Brochure.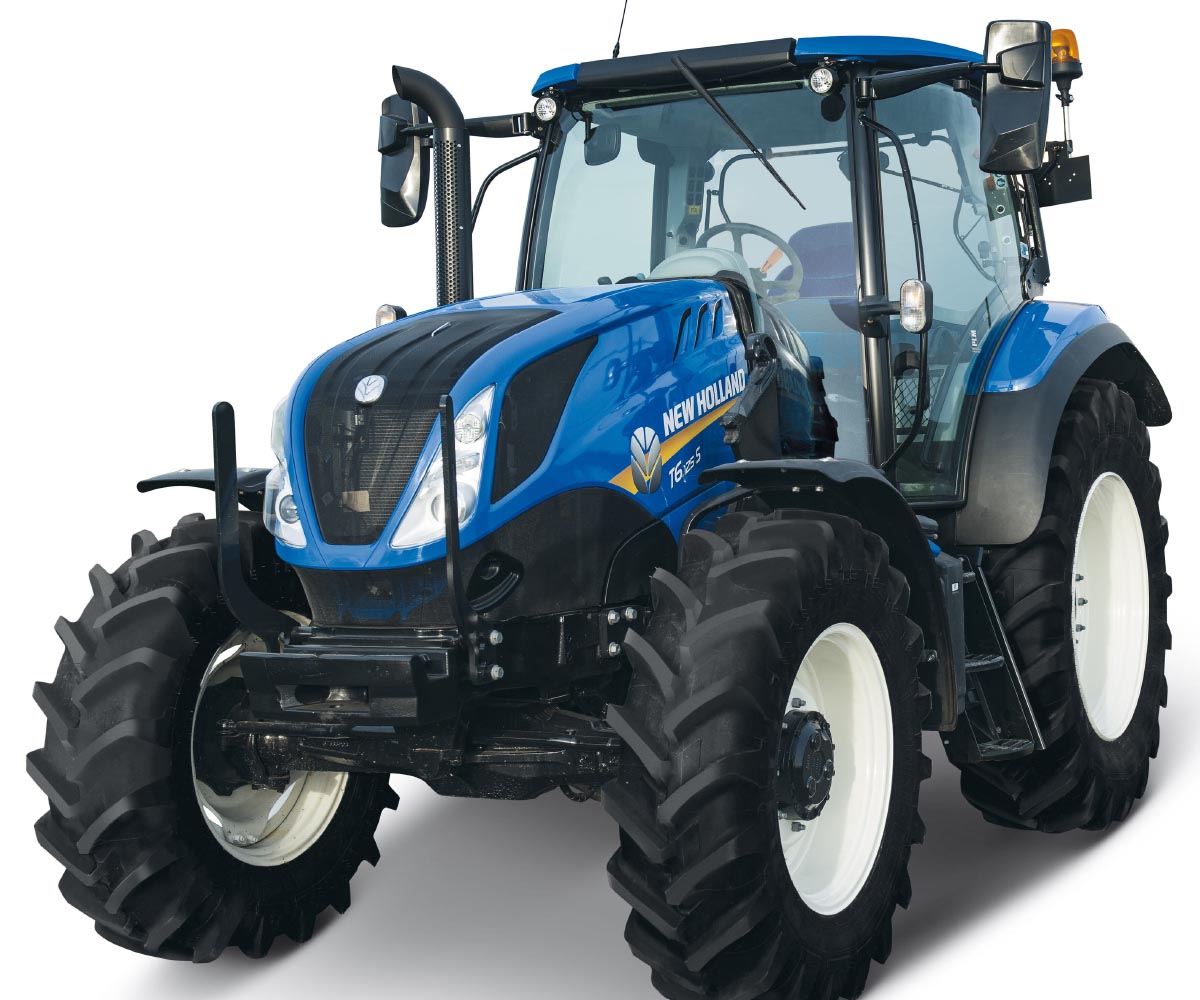 T7 Series
The New Holland T7 range of tractors was developed in consultation with New Holland customers, from contractors and arable farmers to cash crop farmers.  There are more than ten models and three different transmissions to ensure there is a T7 tractor to meet your farming needs.
The T7 Series includes:
T7S

T7.165 S
T7.195 S
T7.215 S

T7 SWB

T7.175 Classic
T7.175 SideWinder II
T7.190 Classic
T7.190 SideWinder II
T7.210 Classic
T7.210 SideWinder II
T7.225 SideWinder II

T7 LWB

T7.230 Classic
T7.230 SideWinder II
T7.245 Classic
T7.245 SideWinder II
T7.260 Classic
T7.260 SideWinder II
T7.270 SideWinder II

T7 Heavy-Duty – see section below.
Click to read the New Holland T7S Tractor Brochure.
Click to read the New Holland T7 SWB Tractor Brochure.
Click to read the New Holland T7 LWB Tractor Brochure.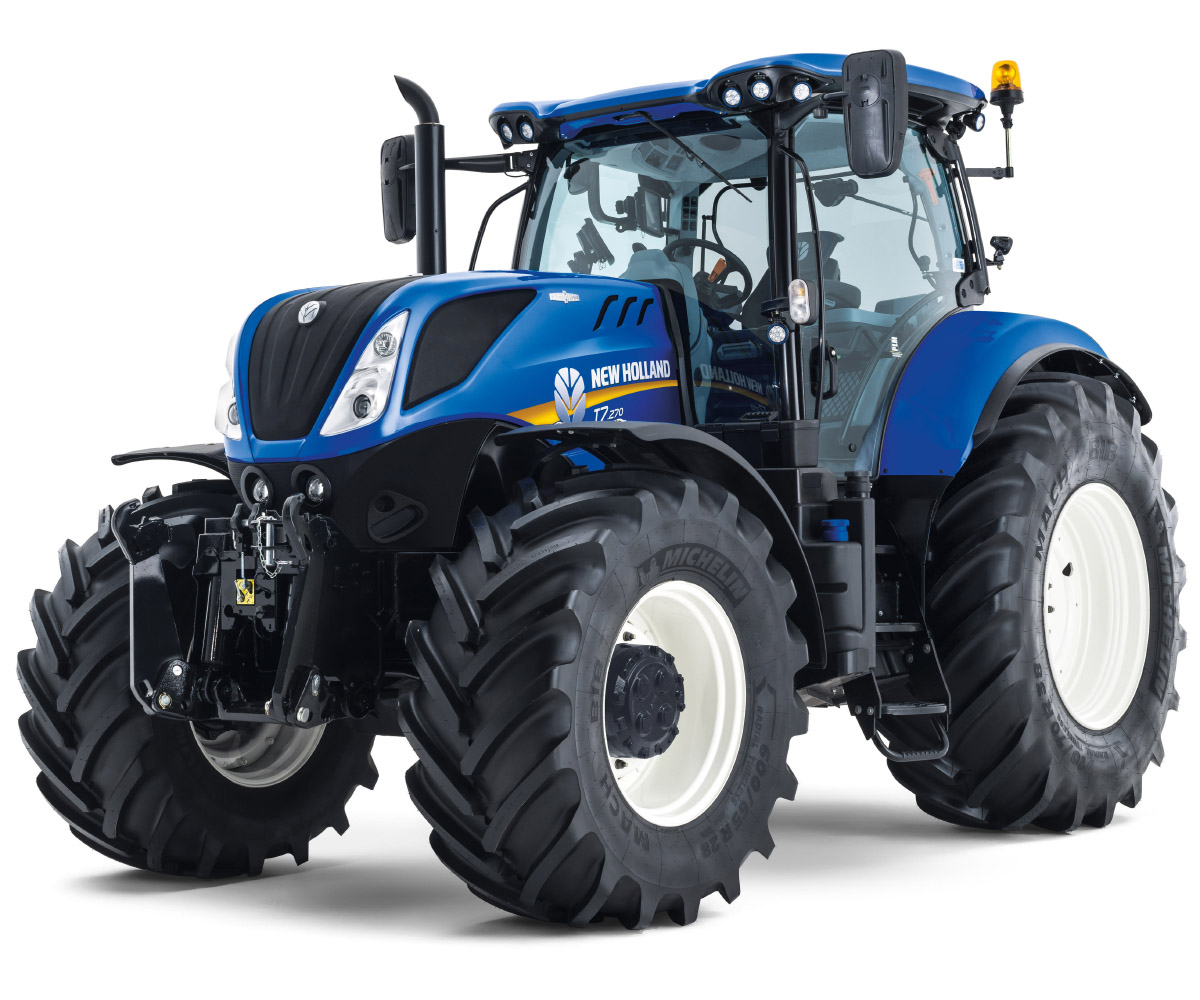 T7 Heavy-Duty Series
The T7 Heavy-Duty range offers up to 315 HP but combines this power with optimised performance and fuel consumption for more efficiency.  Whatever you need to accomplish, from tillage to baling, the T7 Heavy-Duty range can do it all.
The T7 Heavy-Duty Range includes:
Click to read the New Holland T7 Heavy-Duty Tractor Brochure.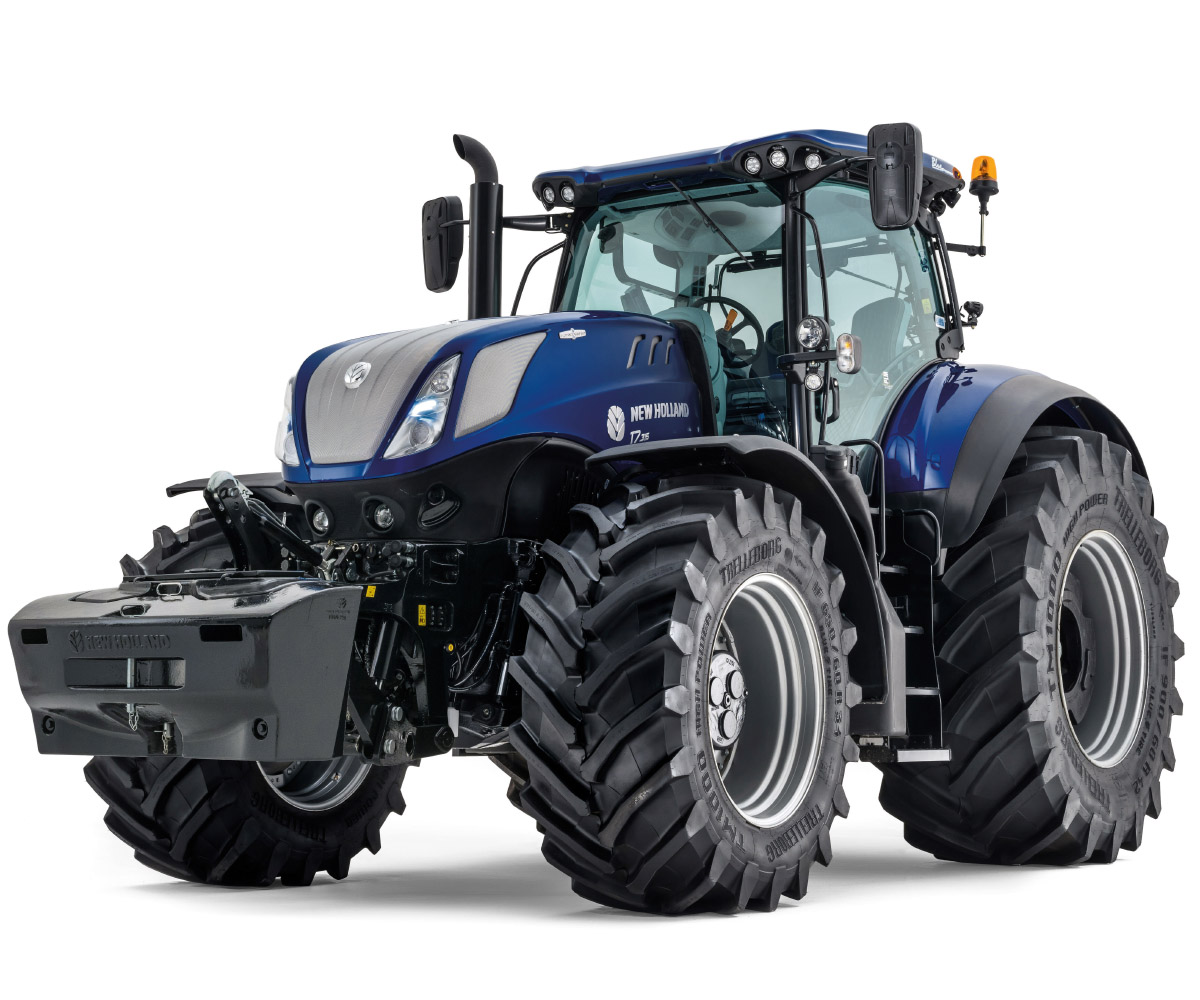 For more information
Contact your local Lloyd Ltd branch to learn more about our tractor range or to book a demo.