Lloyd Ltd is proud to represent TORO for their range of golf and commercial machinery.  Renowned the world over for their superior finish and quality of performance, TORO's aerators are an essential element of their overall product range for any groundsperson.
Similarly, Groundsman's turf aeration system has earned a reputation for rugged reliability and low maintenance since it was first made more than 20 years ago.
Some product examples are detailed below:
TORO ProCore 648 Aerator
From the innovative wheels within the coring path to the large 122 cm/48-inch aeration swath, there's nothing ordinary about the ProCore 648 aerator.
Years of research, customer input, testing and attention-to-detail went into making the ProCore 648 the most productive and efficient walking aerator on the market. The ProCore 648 allows you to aerate more areas in one day with the 122 cm/48-inch aerating swath and clean-up is easier and less labour-intensive resulting in less time.
To give the ProCore 648 its uncommonly smooth operation, the action of the tine arms is modelled on a six-cylinder car engine. The arms work in pairs to counterbalance the coring action. This precise configuration virtually eliminates hopping, rocking and unnecessary vibration.
Click to read the TORO ProCore 648 Aerator Brochure.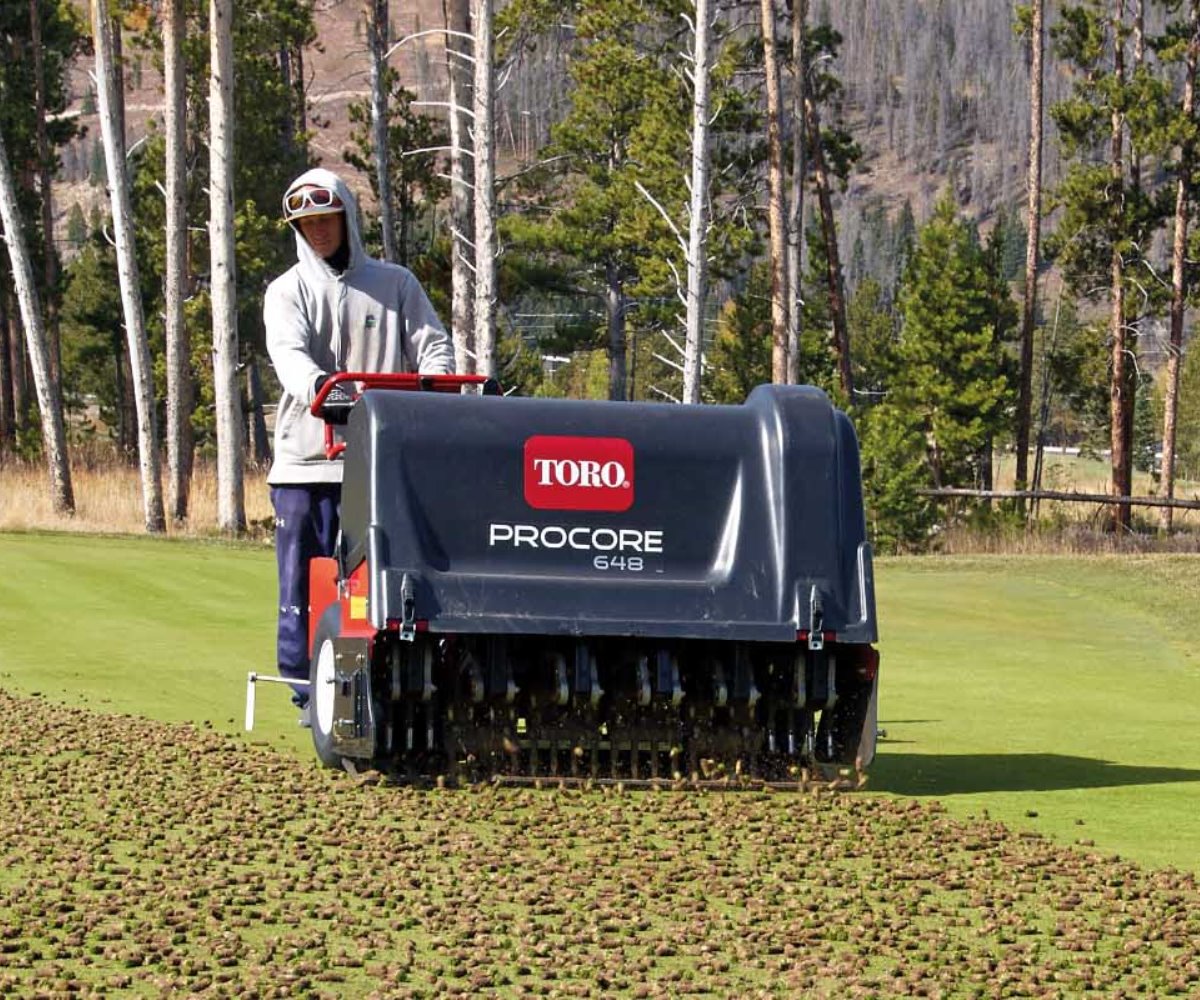 TORO SR Series Aerators
The compact and heavy-duty SR Series aerators are designed for use on a variety of turf areas including fairways, greens, tees, and athletic fields.
The SR Series features a working width of up to 198 cm and depth capabilities of up to 41 cm.
Click to read the TORO ProCore SR Aerator Brochure.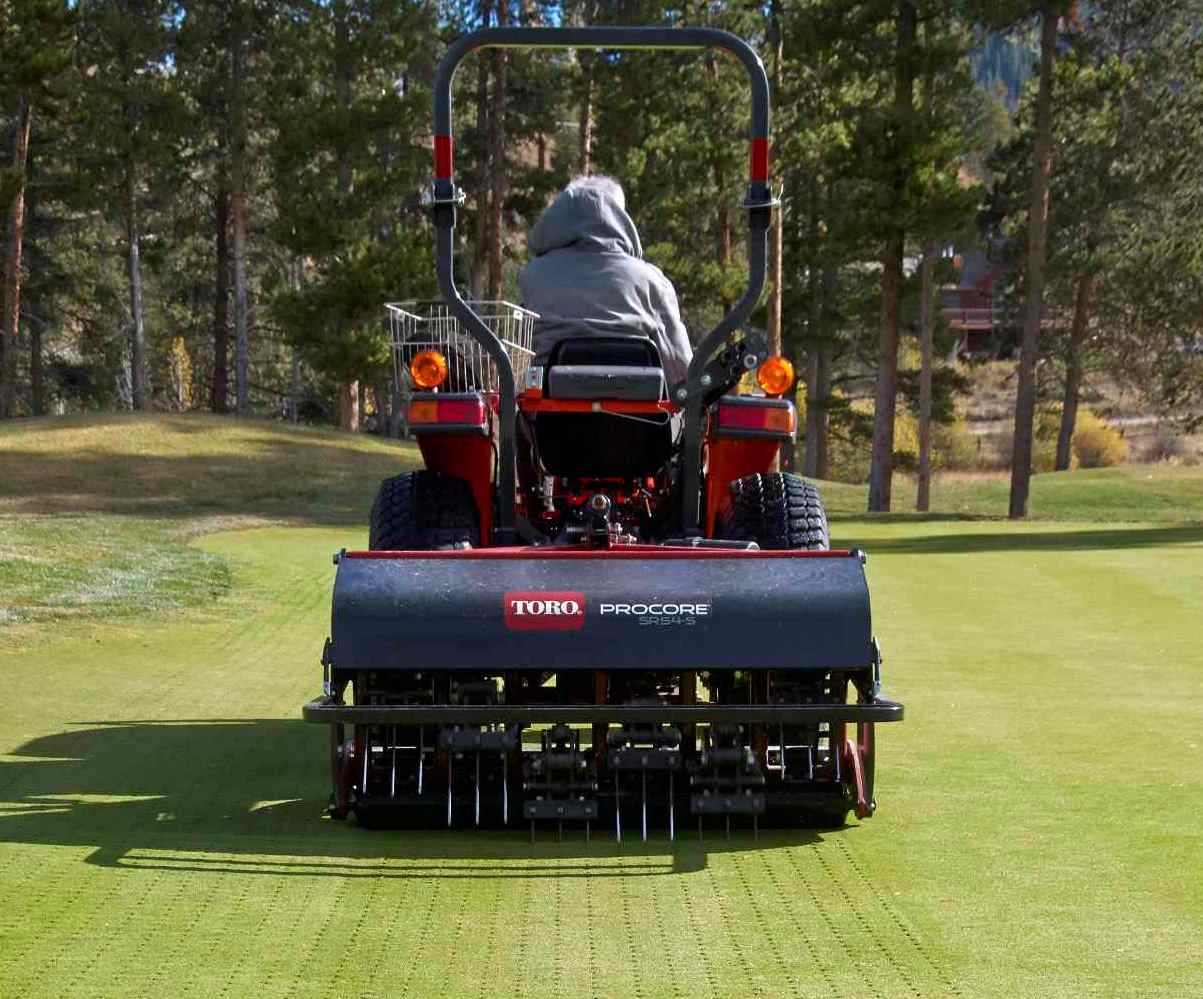 Groundsman Turf Aerator
For their turf aerator range, their four pedestrian-operated and two tractor-mounted machines all use Groundsman's Crank Driven Elliptical Plunge Action Aeration Mechanism. This system has been tried and tested over 20 years earning a reputation for rugged reliability and low maintenance.
This range has a maximum working depth of 15 cm (6"), working widths from 45 cm (18") to 180 cm (72") and forward speeds up to 74 m/min (80 yards) or 4.44 kph.
Click to read the Groundsman Range Brochure.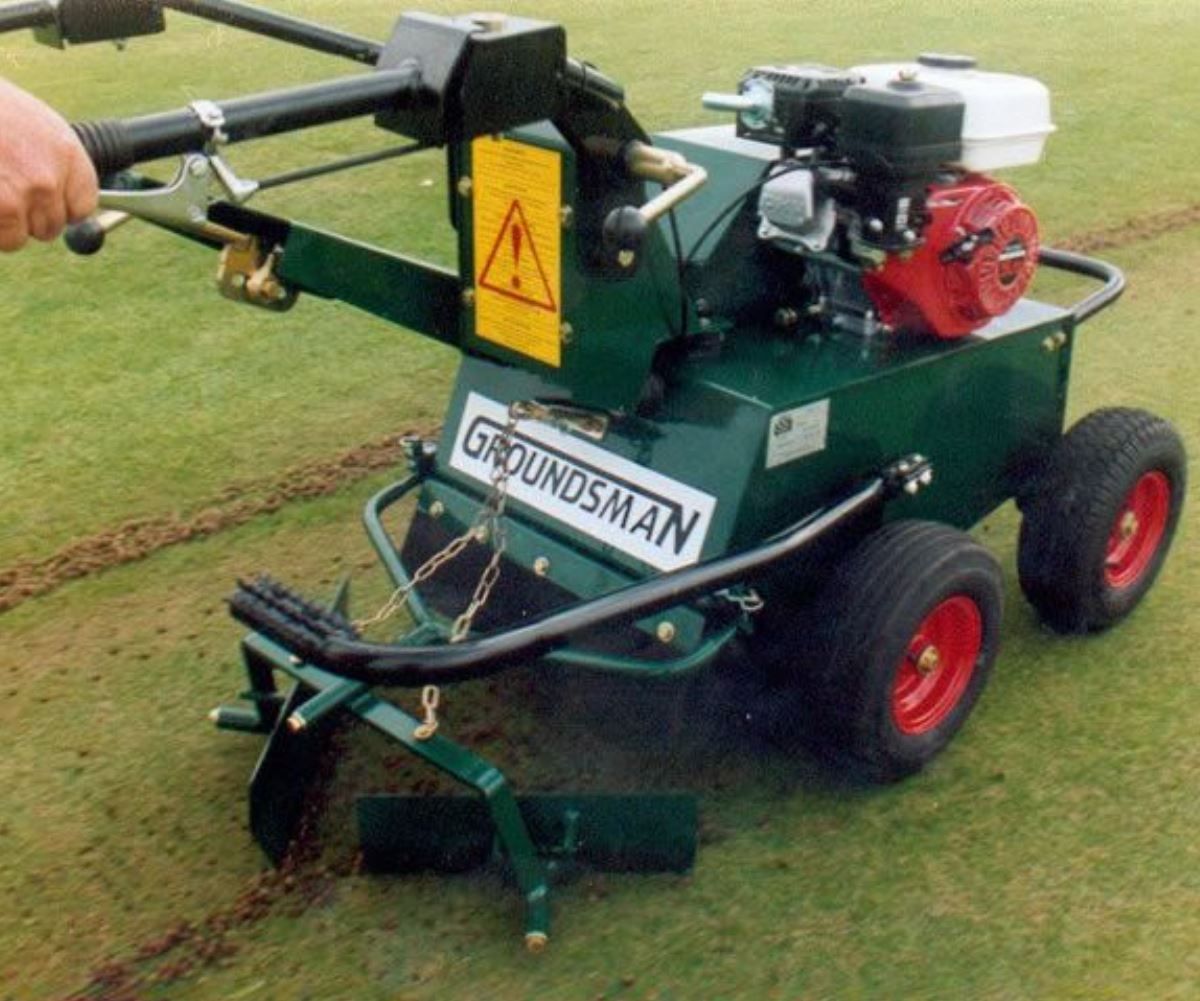 SISIS Slitters & Aerators
The SISIS Multislit is a tractor-mounted deep-slitting lawn aerator for sports field maintenance, fine turf and amenities, offering deep, clean penetration with minimal surface disturbance. Suitable for maintenance of football, rugby and cricket pitches and golf courses, it can also be used for lawns and gardens.
Aeration is a key process to improve drainage, reduce turf compacting and thatch build-up, and boost the health of lawns. The Megaslit and Maxislit models are ideal tools for outstanding turf and lawn treatment, producing excellent underground cultivation due to the angle of the tines and spiral design of tine shaft assist penetration.
Click to read the SISIS Product Brochure.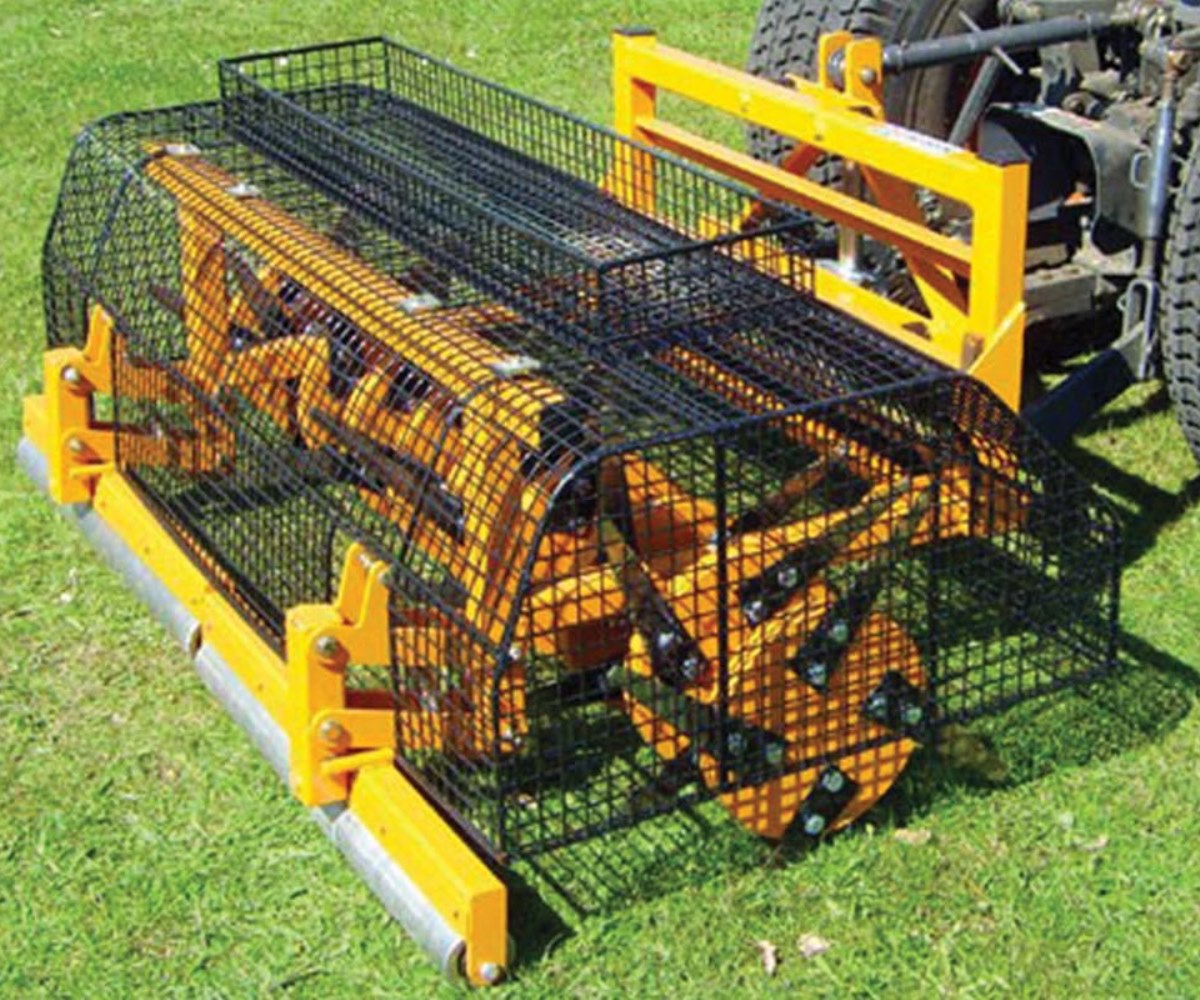 For more information
Contact your local Lloyd Ltd branch to learn more about our aerator range or to book a demo.