New Holland's range of agricultural wheel loaders are designed to meet the demands of large-scale farmers and contractors where absolute loading performance is critical.
Delivering tough, versatile and dependable performance, honed in the toughest industrial applications, the latest D Series wheel loaders now deliver more, with an all-new, best-in-class cab for improved visibility and unrivalled levels of comfort for the operator.
The model range comprises:
Click to read the New Holland Wheel Loader Brochure.
Models

Engine Power (hp)

Bucket with bolt – on edge & QC
(m3)
Operating Weight Z-bar/LR
(kg)
Tipping Load Straight Z-bar/LR (kg)
W110 D
144
1.7
11303 / 11431
7896 / 6781
W130 D
174
2.0
13305 / 13482
9497 / 8011
W170 D
197
2.4
15291 / 15494
10271 / 8708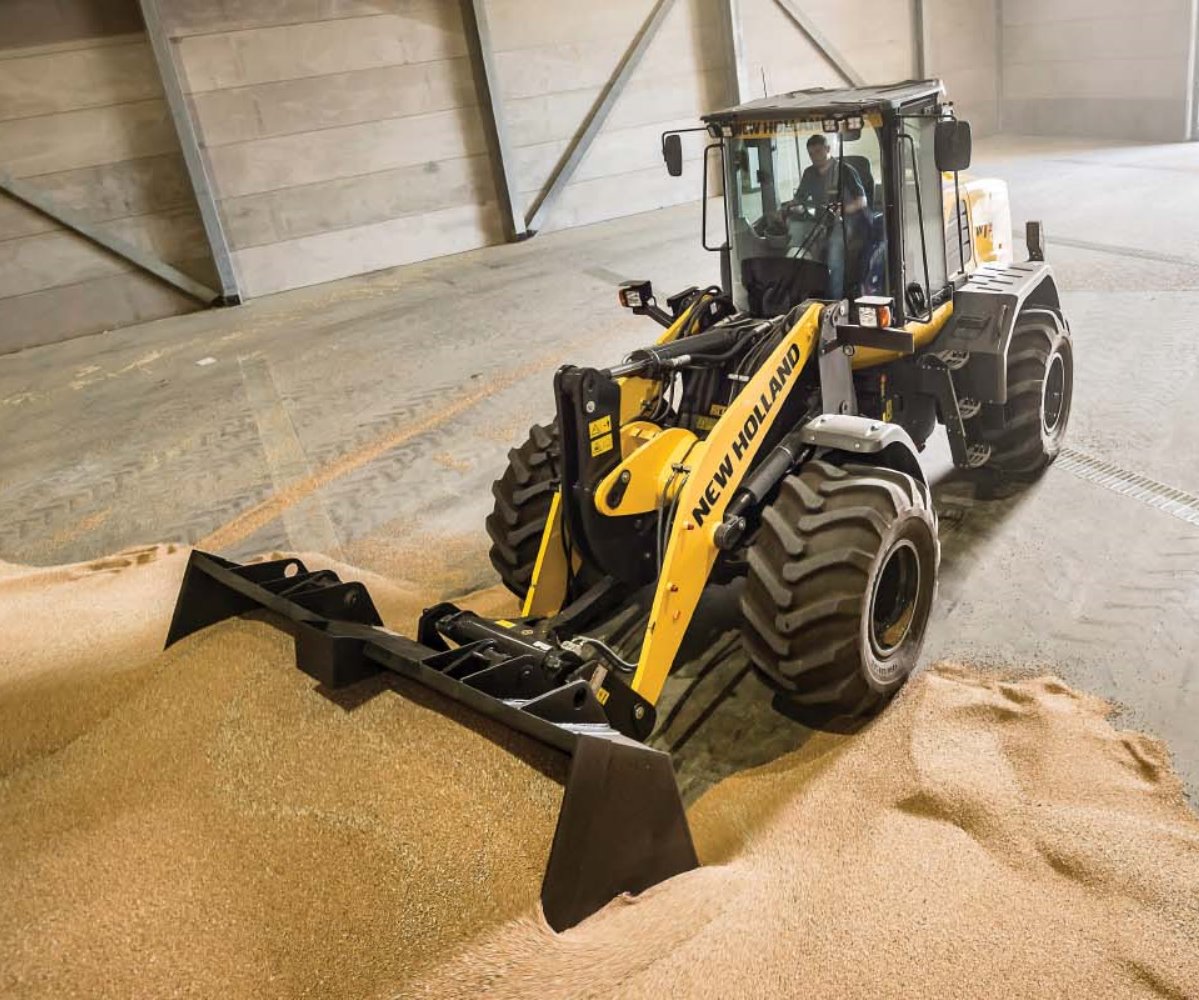 For more information
Contact your local Lloyd Ltd branch to learn more about our wheel loader range or to book a demo.