RTK – a REAL solution
In the agricultural sector we are always looking for solutions to aid productivity, reduce wastage and maximise profit. Nowadays technology is often the answer so now farmers across the North East of England and South East of Scotland can experience these benefits thanks to Lloyd Ltd's investment in a Real Time Kinematic (RTK) network.
With several local RTK base stations, this is the largest dealer-provided RTK network in the country allowing customers to subscribe to connect their Trimble-based systems to the Lloyd network, enabling them to take unlimited advantage of the information and accuracy this technology can provide.
Join the largest dealer-provided RTK network in the country today:
annual subscription for unlimited use
accuracy to 2.5cm
reduced fuel consumption, compaction and wastage
improved productivity and analysis
reduced driver fatigue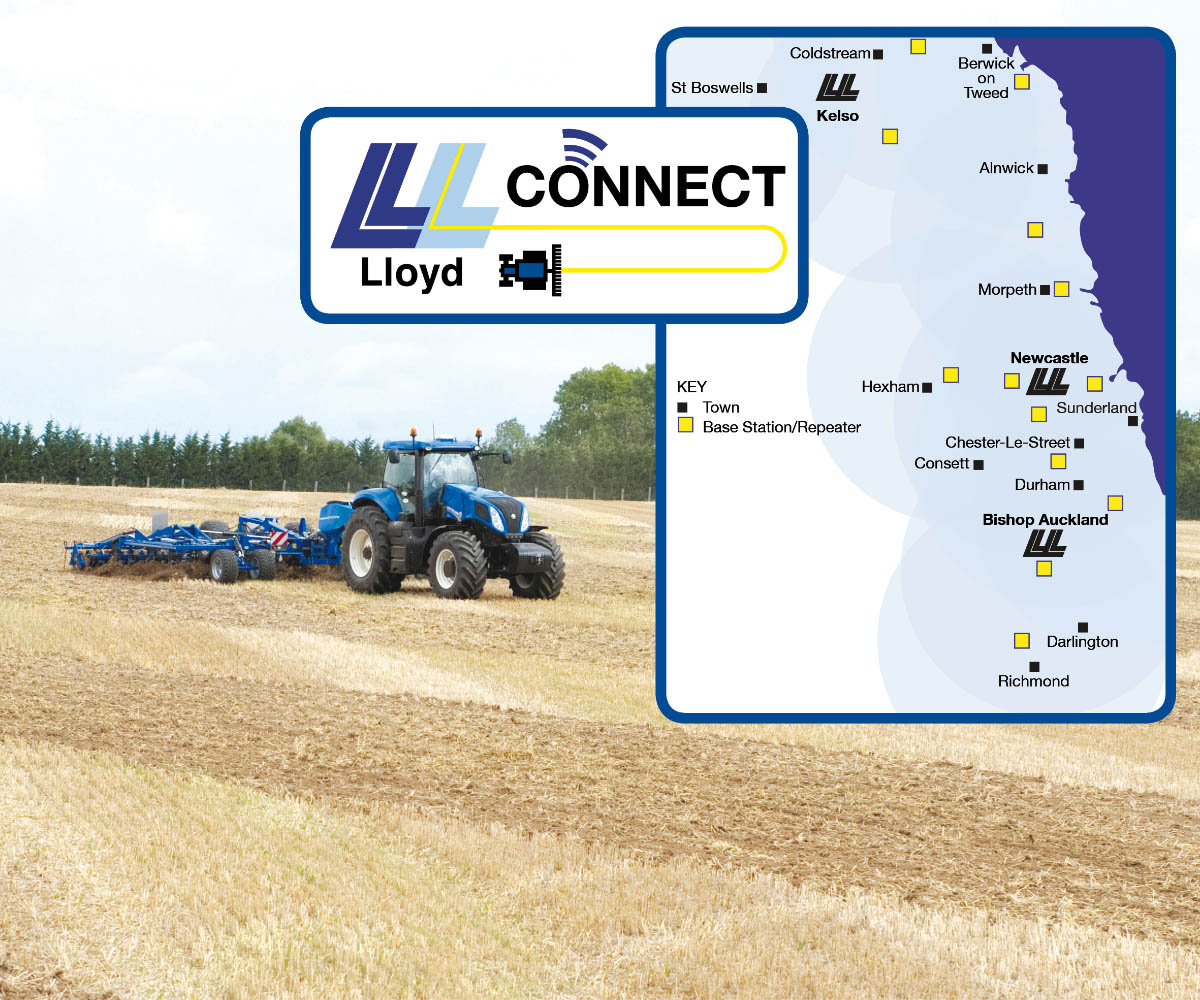 Working in tandem with Precision Land Management tools such as New Holland's EZ Pilot, the RTK network can be used to automatically steer a machine in the field to an accuracy of 2.5cm, enabling the operator to focus on the equipment behind the machine to ensure it is working smoothly and productively.
This in turn reduces driver fatigue, meaning that they can work more accurately for longer, even through the night or in conditions of poor visibility, to capitalise on suitable weather for completing the task at hand.
The greater accuracy of these systems means that the machine needs to make fewer passes across the field, thus reducing fuel consumption and compaction aiding controlled trafficking.
The data these technologies provide can enable farmers to map their acreage in detail as well as analyse the effectiveness of each year's activity, identifying further opportunities for productivity gains and reduced wastage, even so far as to highlight those parts of the field which may require improved drainage or variable-rate fertiliser application.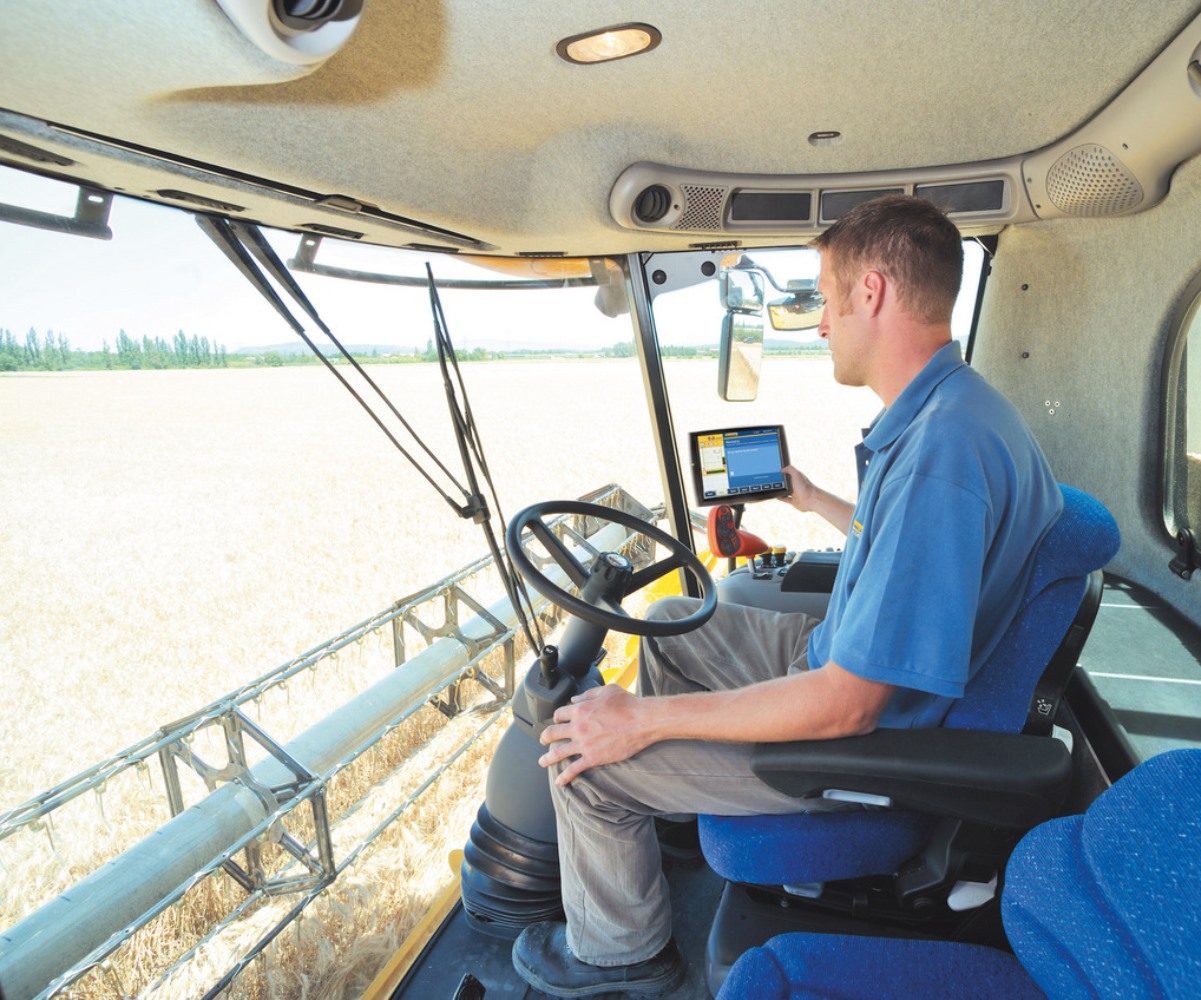 At Lloyd Ltd we are in a position to support each customer's individual requirements, from basic guidance technology to a fully-connected farm. Those who have already invested in these technologies have seen them make a real difference to their operations, regardless of the make or model of their machines.
Thanks to investment in the RTK network from dealers such as Lloyd Ltd, the use of GPS and RTK solutions is on the up and is only likely to increase. If you consider how the mobile phone has now become an integral part of our day-to-day lives, it won't be long until these technologies are commonplace throughout the agricultural sector as the benefits can be proven and are substantial.
The future is here now.
For more information
Contact your local Lloyd Ltd branch to learn more about how to join our RTK network.