Having revolutionised the way farmers harvested over 40 years ago, New Holland's combine harvesters are  second to none as the company continues to innovate and enhance their range.  Their development of the groundbreaking Twin Rotor™ technology for combines has paved the way for ongoing technological improvements, which give today's farmer the perfect combination of power, harvest quality, capacity and fuel economy.
The range covers:
CR Revelation
This is the World's highest capacity combine and, thanks to the gentle multi-pass action, it provides exceptional grain and straw quality too.  The top-of-the-range CR10.90 model is the most powerful and productive of the CR Revelation models thus far, delivering an impressive 700hp.
Further innovations include:
The new award-winning IntelliSense™ combine automation system
Dynamic Flow Control™ remotely adjustable rotor vanes
Concave reset
The deep cut Dynamic Feed Roll™ technology
The all-new patented Opti-Spread™ Plus super wide spreading residue management system
The model range includes:
CR7.80 &  CR7.90
CR8.80 & CR8.90
CR9.80 & CR9.90
CR10.90
Click to read the New Holland CR Revelation Brochure.
CX7 & CX8 (Tier 4B)
Launched in 2001, New Holland's CX range of super conventional combines has proved popular, with over 24,000 machines sold since that time.  Now the CX7 and CX8 range is also super-sized in terms of both productivity and capacity, not to mention being the World's most powerful conventional combine thanks to up to 460hp.
Features include:
The model range includes:
CX7.80
CX7.90
CX8.70
CX8.80
CX8.90
Click to read the New Holland CX7 & CX8 Combine Range Brochure.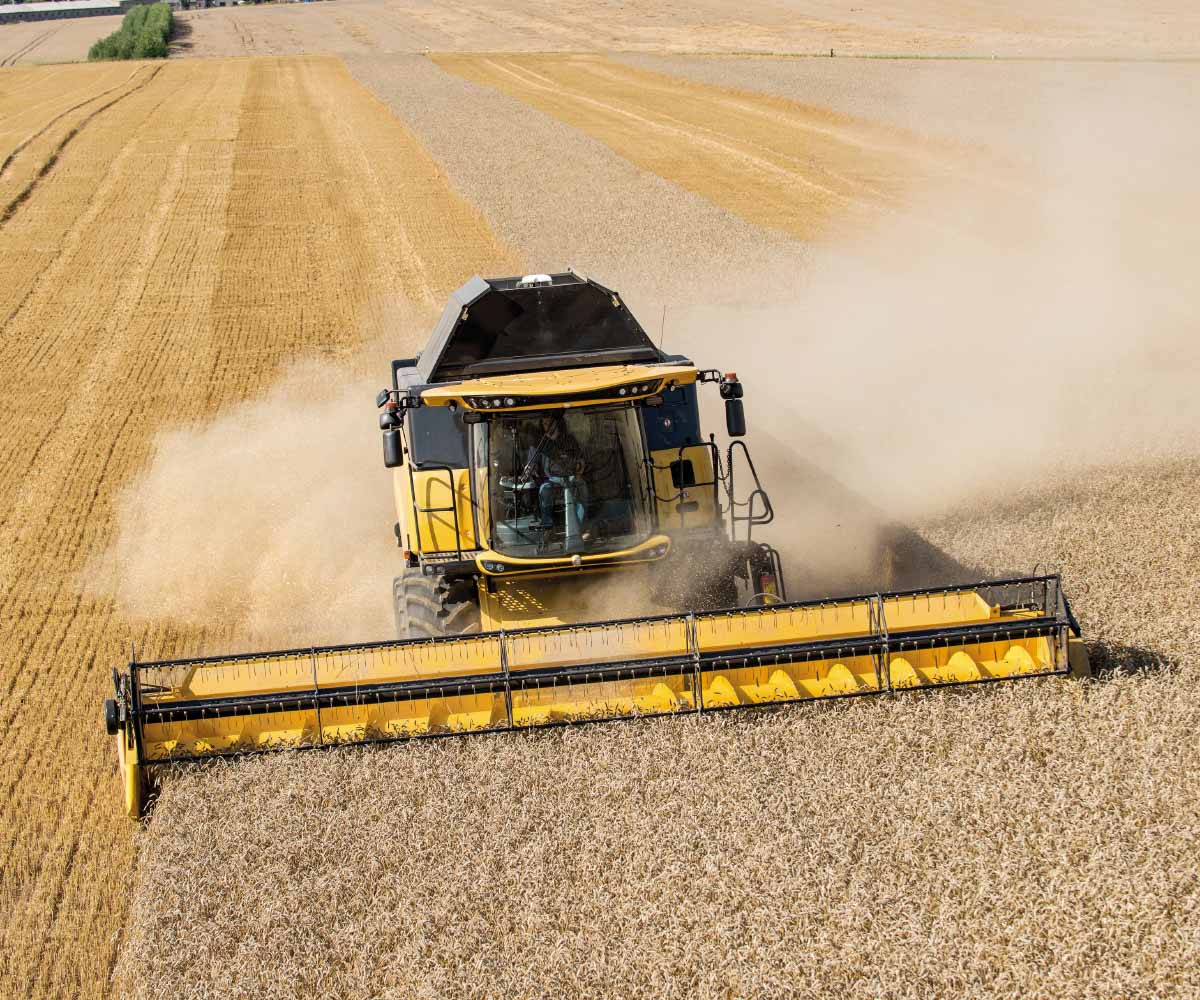 CX5 & CX6 (Tier 4B)
The four-model CX5 and CX6 range of New Holland five and six strawwalker combines can be adapted to suit your exact requirements and are available with 600mm diameter, 2 or 4 drum threshing technology to deliver productivity in more demanding locations.
The proven Triple-Clean™ and self-levelling Smart Sieve™ cleaning system – which operates on slopes of up to 25% – is now matched to the Opti-Speed™ variable speed strawwalker system.  This automatically adjusts the speed of the strawwalkers both up and down slopes to deliver productivity improvements of up to 10% on hilly terrain.
Other features include:
standard hydraulic reel reversal
an automated clean-out system to make it easier to prepare the combine when moving between different crops.
a new cab with even greater space, improved visibility and enhanced comfort.
a choice of headers which include High Capacity and Varifeed™ grain headers of up to 9.15m or five, six and eight row maize headers.
The model range includes:
CX5.80
CX5.90
CX6.80
CX6.90
Click to read the New Holland CX5 & CX6 Combine Brochure.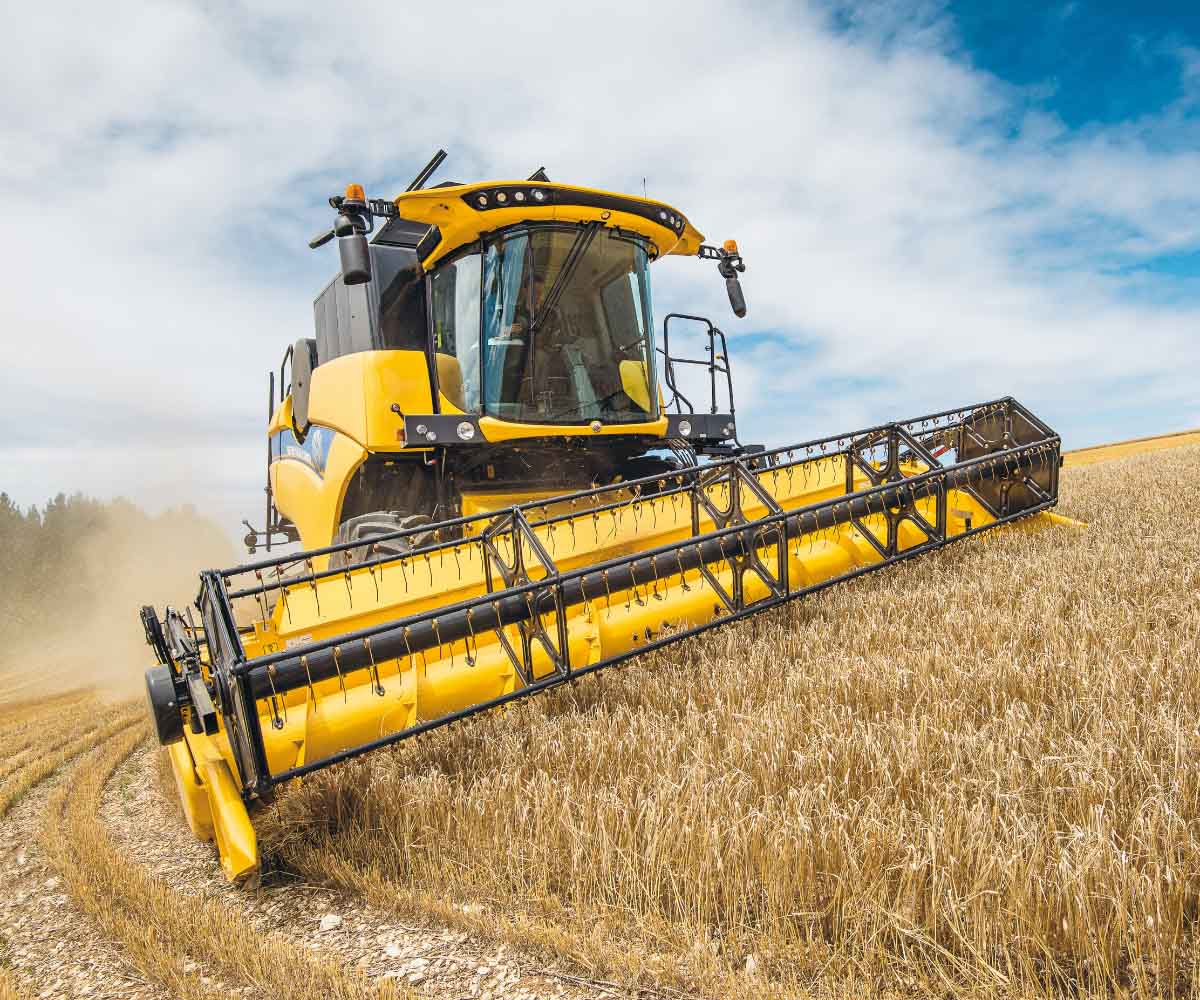 TC (Tier 4B)
Launched in 1992, the TC combine series continues to deliver dependable performance in varied crops and conditions, with the more recent developments that offer greater output without compromising on straw or sample quality.
The all-new Harvest Suite™ Comfort Cab sets class-leading standards for comfort and visibility while the extensive specification options mean the combine can be tailored to match your needs.
The range includes:
TC4.90
TC5.70
TC5.80
TC5.90
Click to read the New Holland TC Combine Brochure.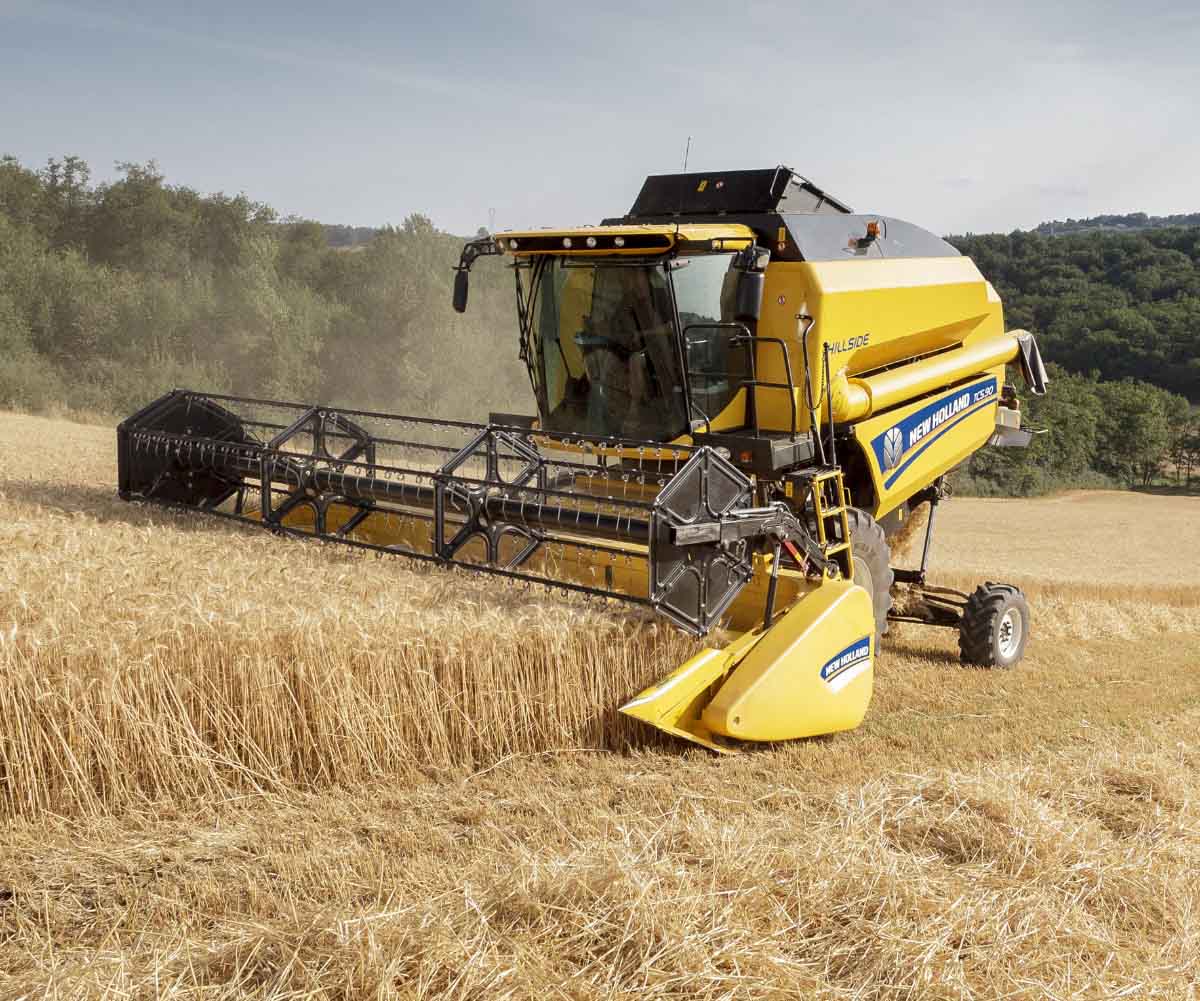 Headers
Designed to match perfectly New Holland's combine models, their range of headers will enable you to send your harvesting productivity to the next level.
Header types include:
High-capacity grain headers – perfect for small to medium-sized operations or smaller fields and those which mainly harvest the same type of crops.
Varifeed™ grain header – ideal for all crops, this header is fully compatible with all combine ranges, from the smallest at 4.9 metres to 12.5 metres.
Superflex header – for undulating ground, the entire header flexes to follow the ground contours for a uniform cut, available in 6.10 – 10.67 metres.
Draper headers – rigid ones benefit from uniform ground conditions across the entire width of the header while Superflex ones adapt to uneven terrain.
Advanced pick-up headers – guarantee smooth and speedy collection of crops which have been rowed by a New Holland Speedrower.
Maize headers – rigid and flip-up versions for top harvesting performance in all crop conditions.
Click to read the New Holland Combine Headers Brochure.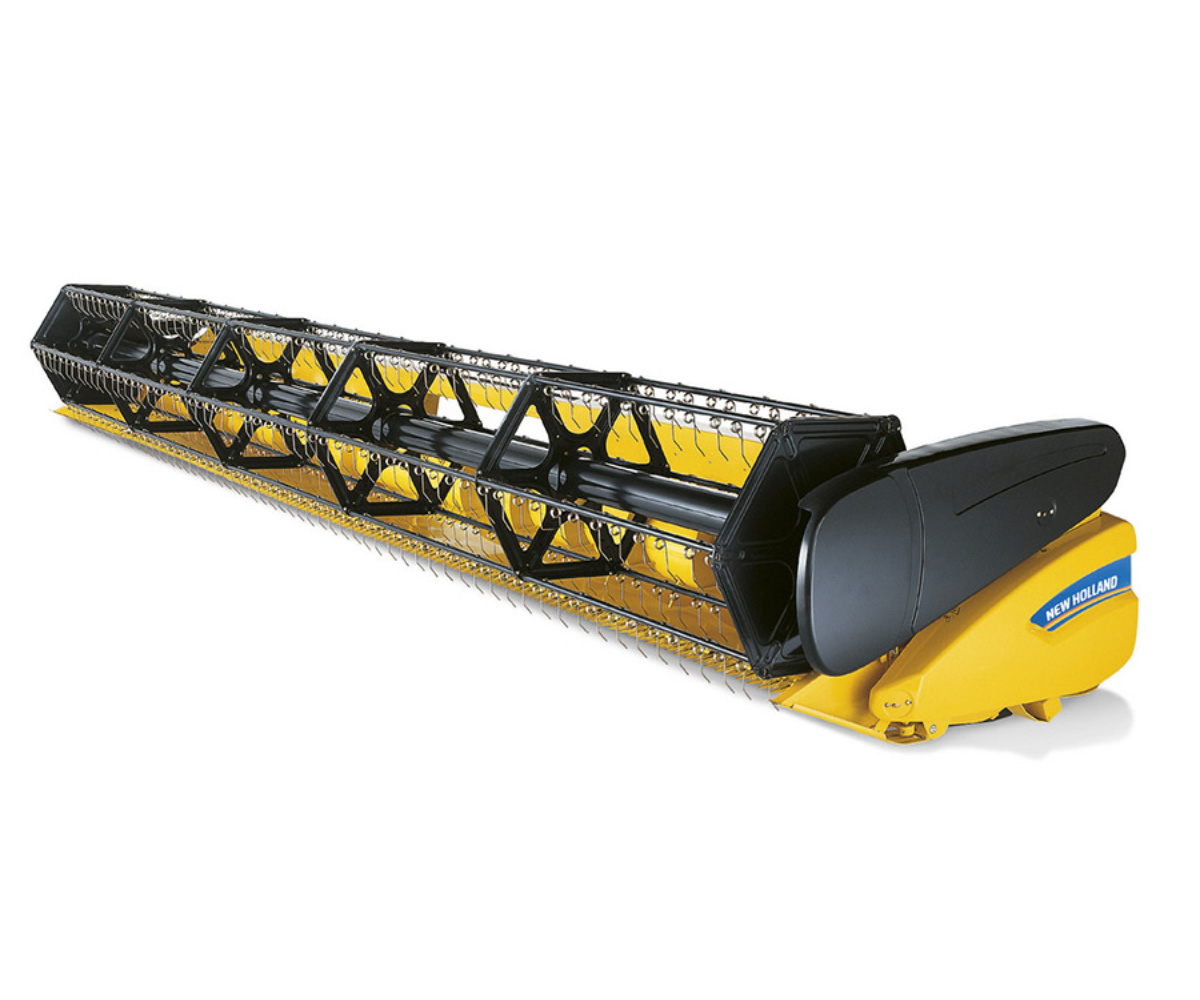 For more information
Contact your local Lloyd Ltd branch to learn more about our combine range or to book a demo.