Lloyd Ltd's partnership with Kubota is important to our business and we therefore represent them for a host of groundcare machinery.
Ideal for a multitude of tasks from implement and trailer work to mowing, spraying and front loader work, B-Series compact tractors feature a hydraulic independent PTO system and fully hydrostatic power-steering for optimum efficiency and ease of use. Selectable four-wheel-drive comes as standard across the range, with cruise control fitted to all HST models, promoting both operator comfort and productivity.
Kubota BX Series Compact Tractors
The BX subcompact tractor range is ideal for all your jobs: mowing, front loader use. A trailblazer in the design of compact mower tractors, Kubota combines the performance of a tractor with the precision and flexibility of a mower. Extremely easy to use, its ergonomics have been carefully designed to provide comfort for the operator.
Click to read the Kubota BX Brochure.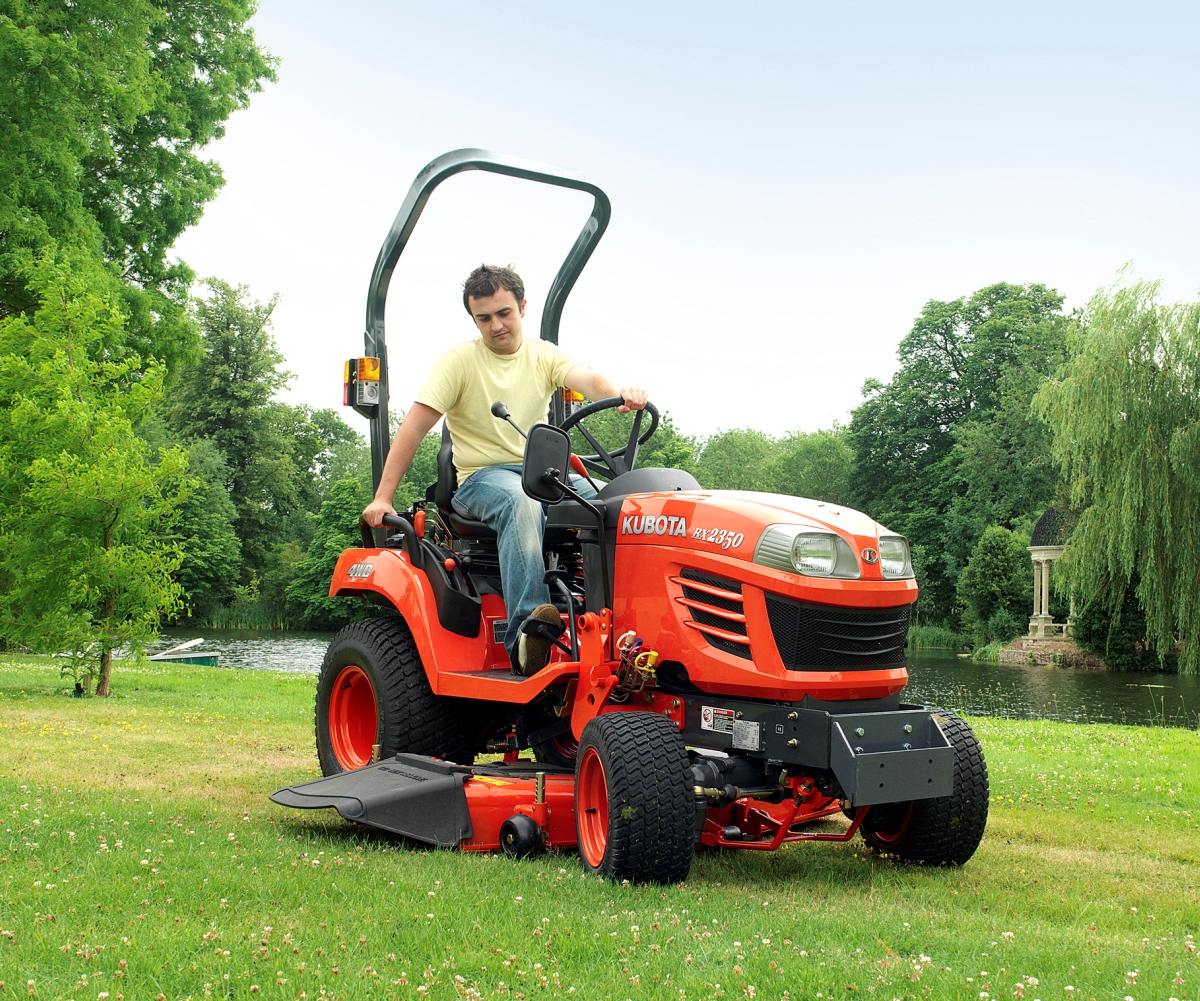 Kubota B1 Series Compact Tractors
Small in size but big in work performance, the Kubota B1 Series offers irreproachable quality, with a diesel engine and approved for on-the-road use. These tractors range from 16 – 24 hp, they are powerful, compact and economical.
Click to read the Kubota B1 Series Brochure.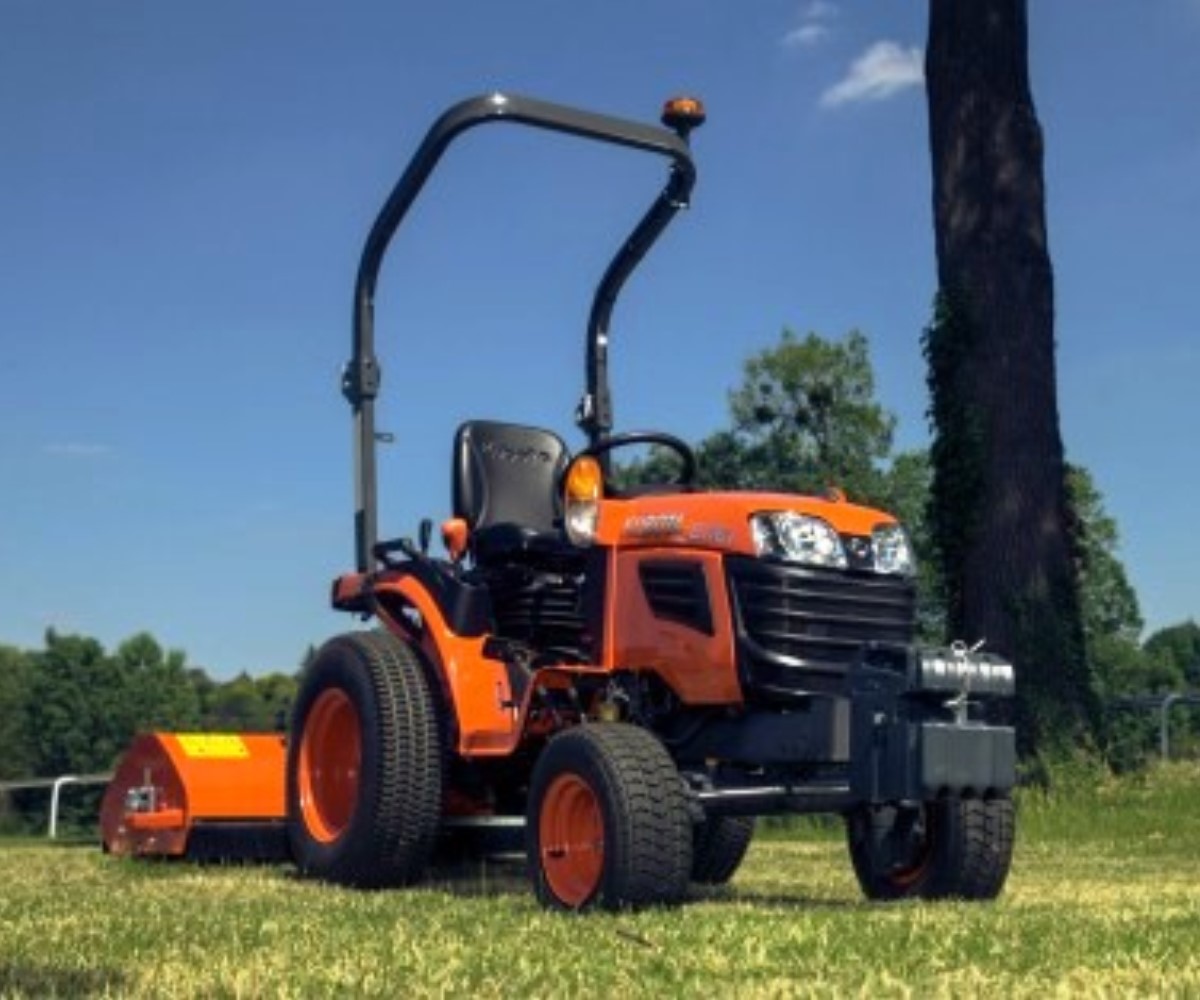 Kubota B2 Series Compact Tractors
The new B2 Series tractors take compact tractor capability to the next level with user-friendly operation and outstanding productivity. The deluxe integrated cab delivers spaciousness and an expanded field of vision for luxury that's beyond their class. Whether you're mowing, landscaping or doing light utility work, the B2 Series is the best choice for durability, versatility and comfort.
Click to read the Kubota B2 Series Brochure.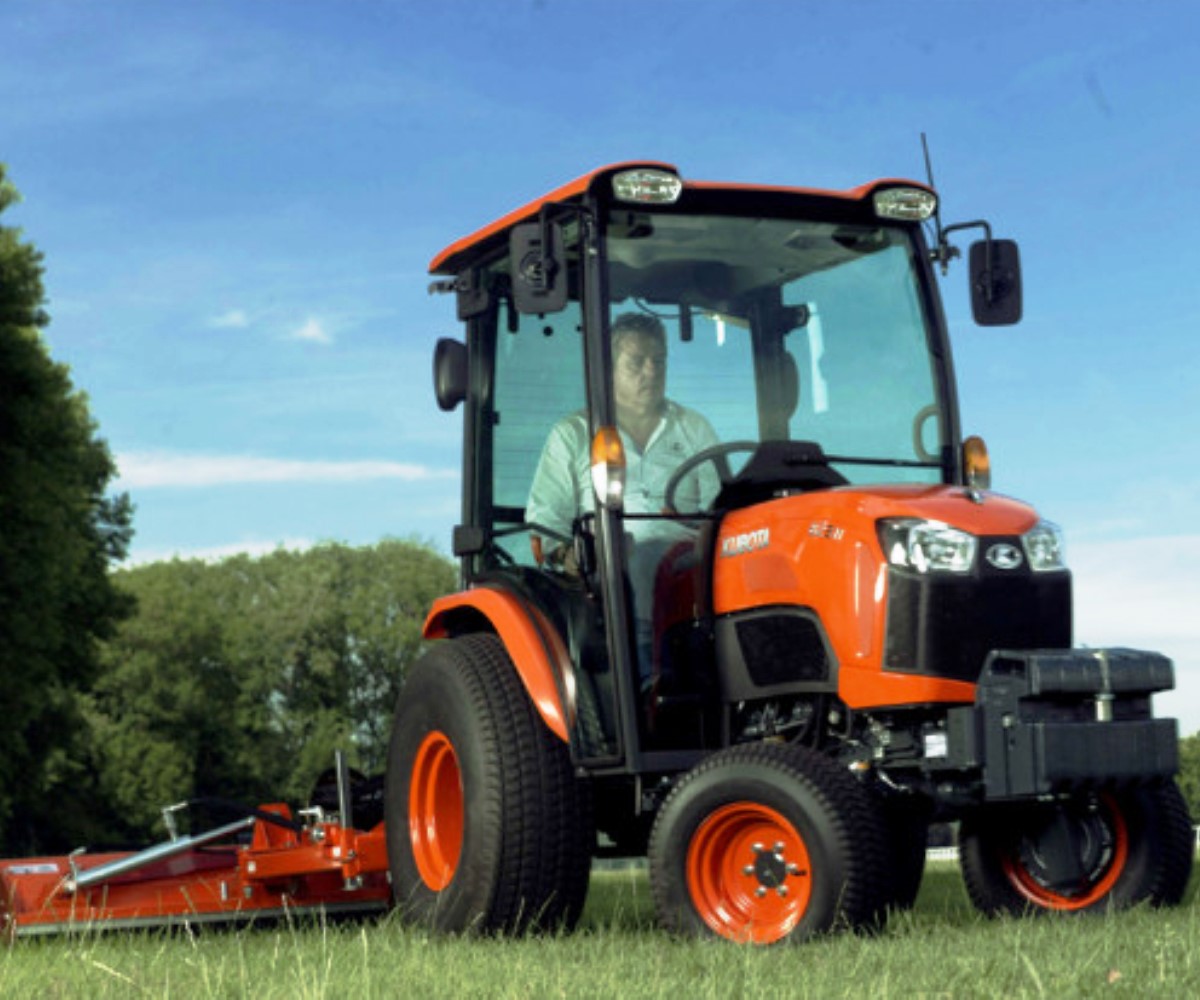 Kubota ST Series Compact Tractors
Easy to operate and exceptionally reliable, the lightweight and compact ST series are amazingly quick and impressively powerful, delivering outstanding efficiency with minimal surface impact. From mowing to implement work or front loader work these tractors make light work of any task thanks to a high torque, low noise Kubota diesel engine and an independent mid and rear PTO.
Click to read the Kubota ST Series Brochure.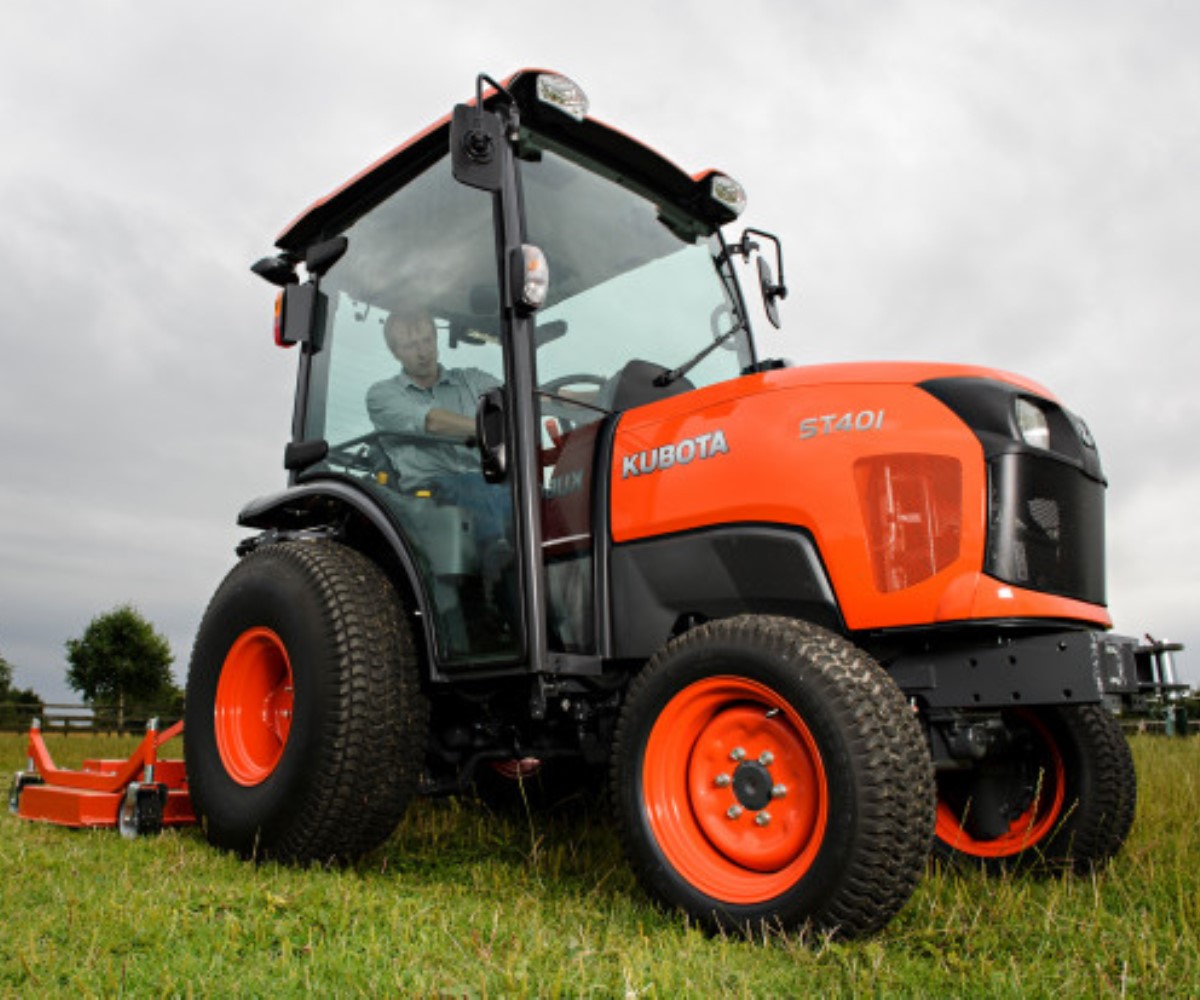 For more information
Contact your local Lloyd Ltd branch to learn more about our compact tractor range or to book a demo.