As groundcare machinery sales and aftersales specialists we ensure that our range of machinery and solutions covers a host of applications and related areas to meet as many of our customers' needs as possible.
Sports pitches require specialised equipment so we have partnered with GKB Machines and SISIS to deliver suitable solutions.
A family-owned company like Lloyd Ltd, GKB Machines has developed innovative maintenance machines for sports pitches since 1985, and is focused on sustainability by producing their machines as
energy-neutral.
For over 80 years SISIS has been designing and manufacturing a range of professional groundcare equipment which is ideal for the maintenance of sports and amenity turf and artificial playing surfaces.
Our range of sports pitch maintenance machines includes:
GKB Combinator
Do your natural grass sport pitches not meet your requirements? With the Combinator you are in possession of a multi-functional fraise mowing machine. You can use the CombiRotor with three types of blades or chisels.
Click to read the GKB Combinator Brochure.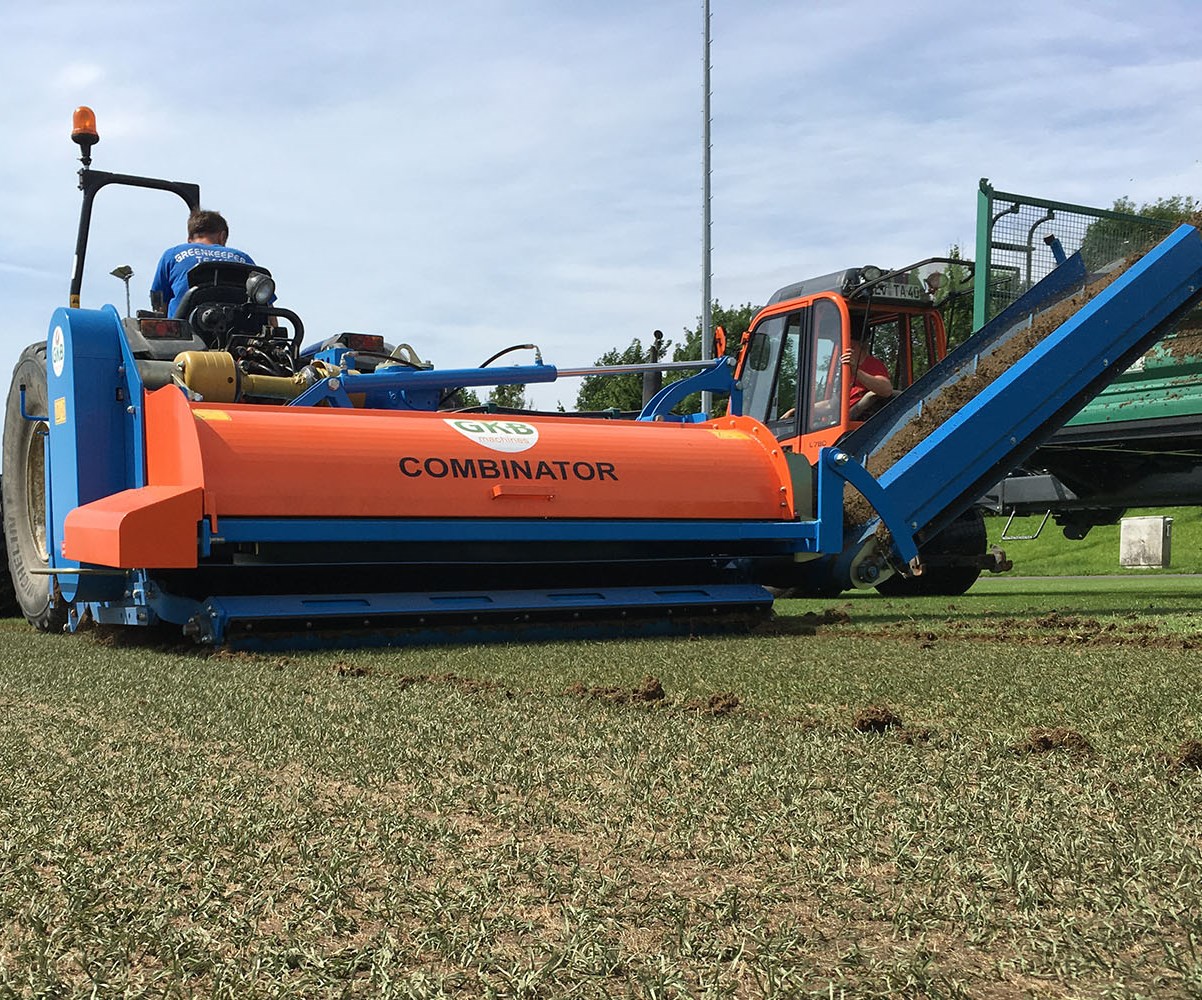 GKB Infill Remover
The Infill Remover works with an unique brush, which is adjustable in stiffness. In this way it is possible to work both on new pitches as well as on heavily-compacted ones. Dependent on the pitch, it is possible to remove the complete layer of infill in one operation.
Click to read the GKB Infill Remover Brochure.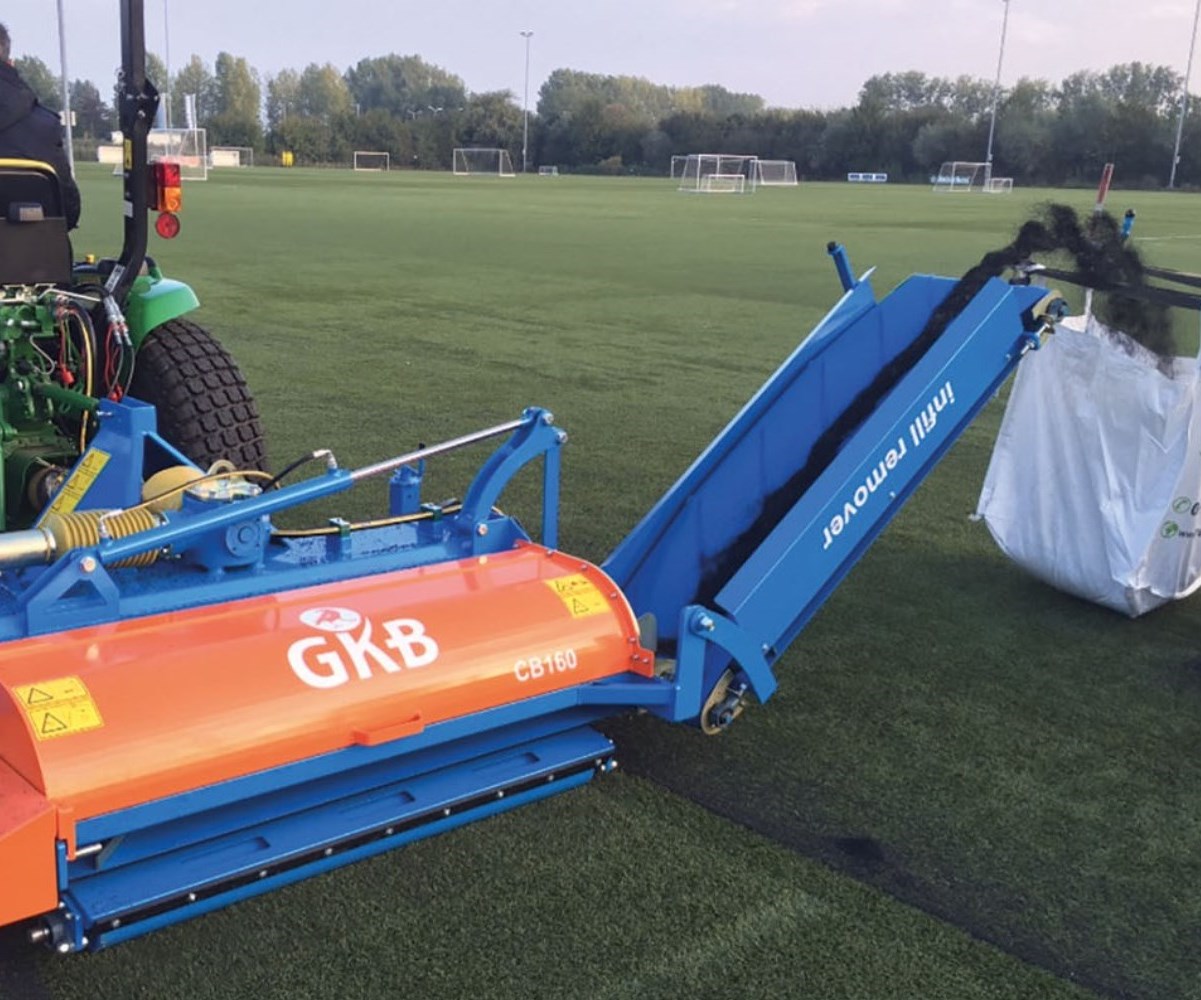 GKB Sandspreader
The Sandspreader has been developed and produced in GKB's Dutch, energy-neutral industrial plant. All materials used are of premium quality. Take, for example, the S355 MC steel and Bucher hydraulics. The choice of these derives from the experience of their contractor division. Their machines can take a few knocks!
Click to read the GKB SandSpreader Brochure.
GKB Ecodresser
With the Ecodresser you are in possession of the ultimate machine for the maintenance of sports pitches or golf courses. Multiple operations are combined in one. The turf is intensively aerated (20 cm deep). At the same time as the dressing is applied to the upper layer, the sub layer is aerated.
Click here to read the GKB EcoDresser Brochure.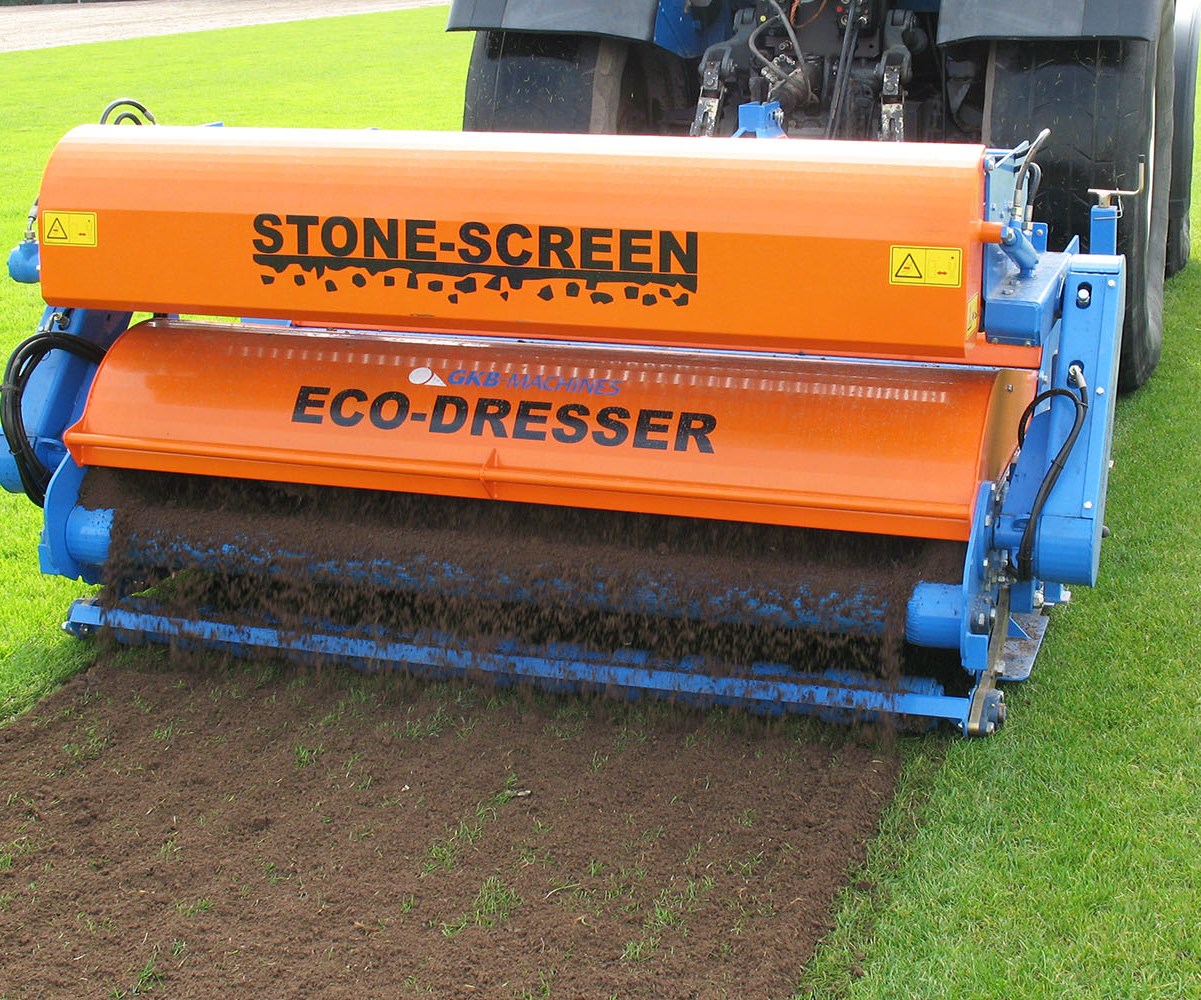 For more information
Contact your local Lloyd Ltd branch to learn more about our sport pitch maintenance range or to book a demo.