As one of the UK's largest New Holland dealers, we are understandably proud to represent this leading manufacturer of exceptional tractors and other agricultural machinery.  With a heritage that stretches for over 100 years under the Ford brand, New Holland's more recent timeline in the UK mirrors our own, and both Lloyd Ltd and New Holland are this year celebrating their 55th birthdays.
While the New Holland tractor range stretches from the compact Boomer and T4 Series to the Heavy-Duty T7, the most suitable models for the groundcare sector are:
New Holland Boomer
New Holland T4 Powerstar Tractor
New Holland T5 Utility Tractor
New Holland Boomer
New Holland's Boomer Compact Tractors are the ultimate power tools for horticulture and agriculture applications, homeowners, rural lifestylers, landscapers, golf courses, municipal applications and hobby farmers.
Responsive, efficient and comfortable, the six models deliver power output from 23 to 47 hp to give you big tractor reliability wrapped in a compact, manoeuvrable package. They're loaded with features that keep you comfortable while saving you time and money, whether you need to mow the lawn, top a paddock, dig a drain, cultivate the garden, clean a stable yard or install a fence.
All models offer Independent, Electro hydraulic 540 rpm rear PTO and Category-1 three-point hitch.
Click to read the New Holland Boomer Tractor Brochure.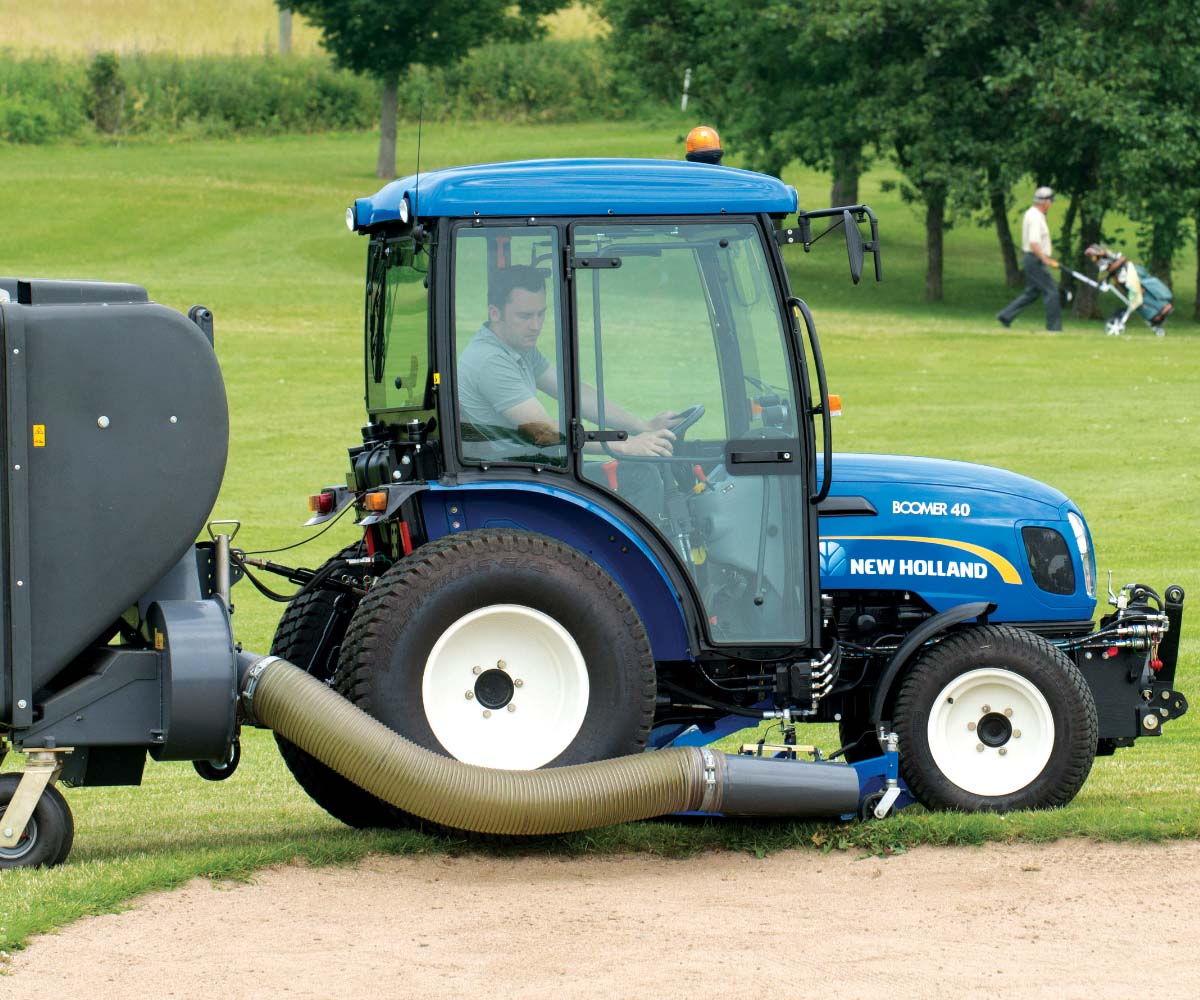 New Holland T4 Powerstar Series Tractor
The upgraded three-model T4 PowerStar range has been designed to take operator comfort to a whole new level. With 58 hp to 75 hp(CV) on tap, even the most demanding users will be able to sit back and relax in this, a truly New Holland tractor. Fully compliant with the even more stringent Tier-4B emissions regulations, you can save fuel and improve performance with efficient Common Rail engines.
If you are looking for a tractor that offers you outstanding productivity in a compact package, then the T4 PowerStar is the natural choice. Advanced Common Rail engines deliver precise fuelling for unbeatable responsive performance and improved fuel efficiency. The range's power curve is flat between 1900 and 2100 rpm for sustained power during demanding operations. An outstanding power-to-weight ratio of a mere 30.4 kg/hp (CV), further enhances fuel economy.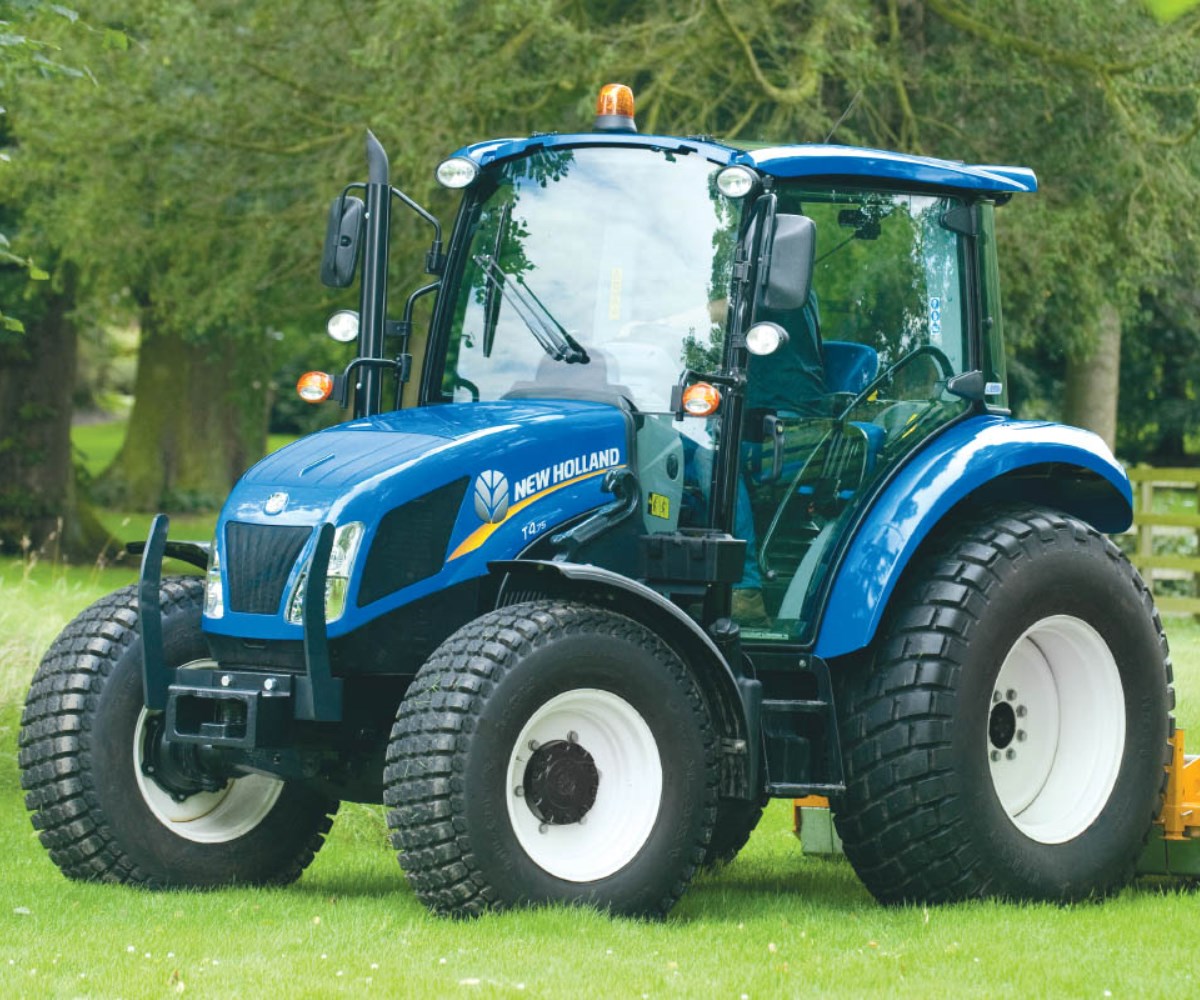 New Holland T5 Utility Tractor
The T5 range has been designed to be the ultimate all-rounder. Whether it is doing loader work, working with front or rear-mounted implements or travelling down the road, the T5 offers a multitude of customisable options from transmissions to engines, which, when combined with engine speed management and best-in-class fuel consumption, make the T5 a winning package. Equipped with a Tier 4A-compliant FPT Industrial F5C engine, the T5 delivers efficient power when required.
The entry-level 12×12 Synchro Shuttle transmission offers traditional robust operation with positive direction changes. The 12×12 Hydraulic Powershuttle delivers ergonomic fingertip direction changes without letting go of the steering wheel. The Split Command transmission is the choice for operators who need to fine-tune speed to adjust it for every operation. The new 24×24 Dual Command transmission
features a Hi-Lo Splitter powershift that delivers outstanding efficiency and a tailored shuttling performance.
Click to read the New Holland T5 Utility Tractor Brochure.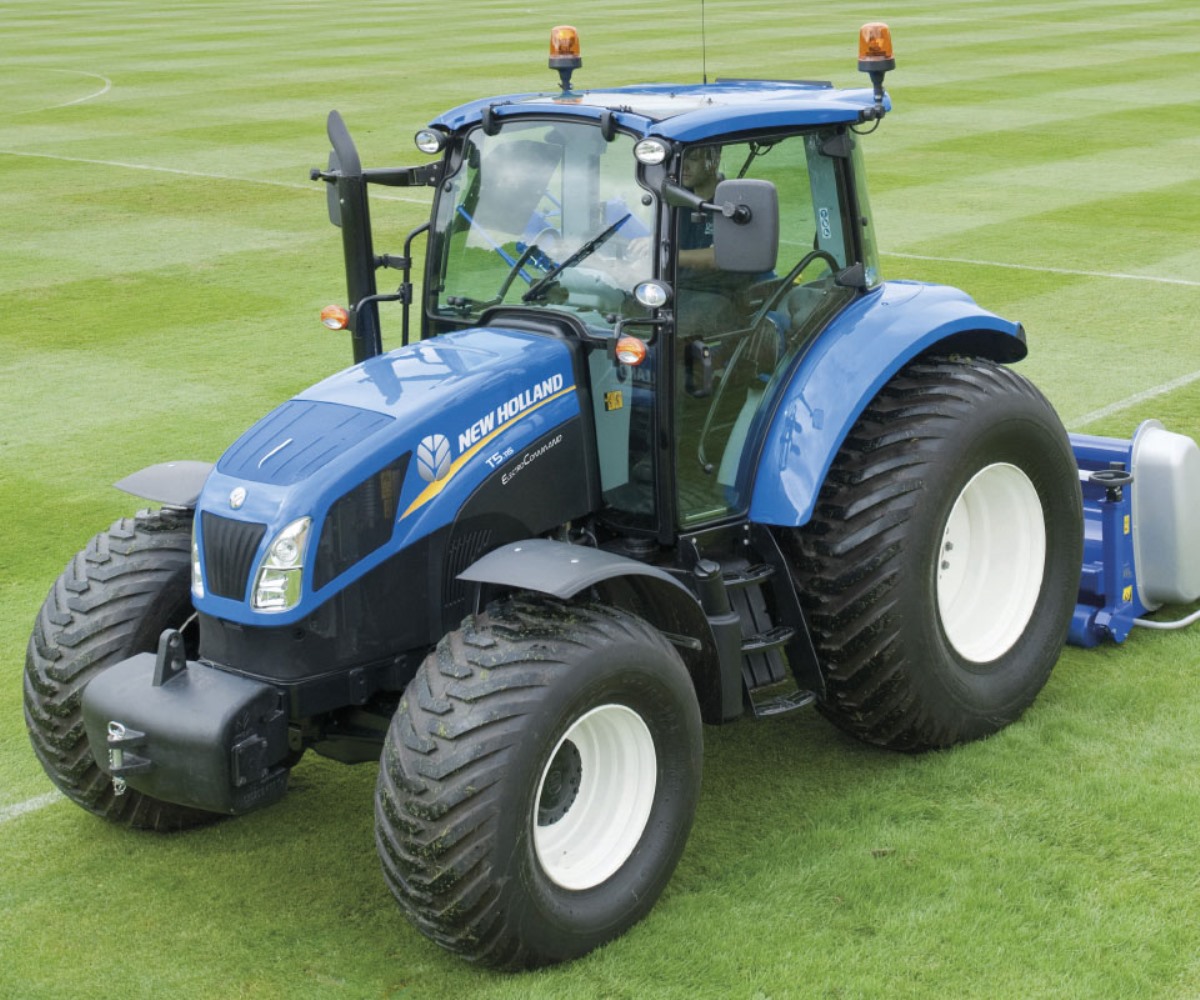 For more information
Contact your local Lloyd Ltd branch to learn more about our tractor range or to book a demo.