Lloyd Ltd's extensive range of groundcare equipment benefits from the inclusion of AS-Motor's ride-on brushcutter range as it adds their robust performance and ability to operate in extreme conditions to Lloyd Ltd's portfolio.
AS-Motor Ride-On Brushcutters
AS-Motor ride-on mowers – stronger than any lawn tractor As most lawn tractors are not designed to mow meadows or dense undergrowth, AS-Motor created the ride-on Allmäher which combines the comfort and the work rate of a lawn tractor with the cutting force and all-terrain mobility of AS-Motor's well-known Allmäher.  Essential design features include a stable blade system, drive gear ratios, a low centre of gravity and drive and cooling systems which ensure endurance and performance.
AS-Motor offers 9 different models depending on the operator's needs. 2WD models are the right choice for agility and high work rates on level terrain, while the permanent all-wheel drive of the AS 940 Sherpa make it the preferred tool of landscape gardeners, municipalities and service providers on steep slopes and difficult terrain.
Although the ride-on mowers from AS-Motor are designed for meadows, high grass and rough terrain, they deliver excellent cutting results on lawns when equipped with a mulch kit.
Click to read the AS-Motor AS940 Sherpa 4WD XL Brochure.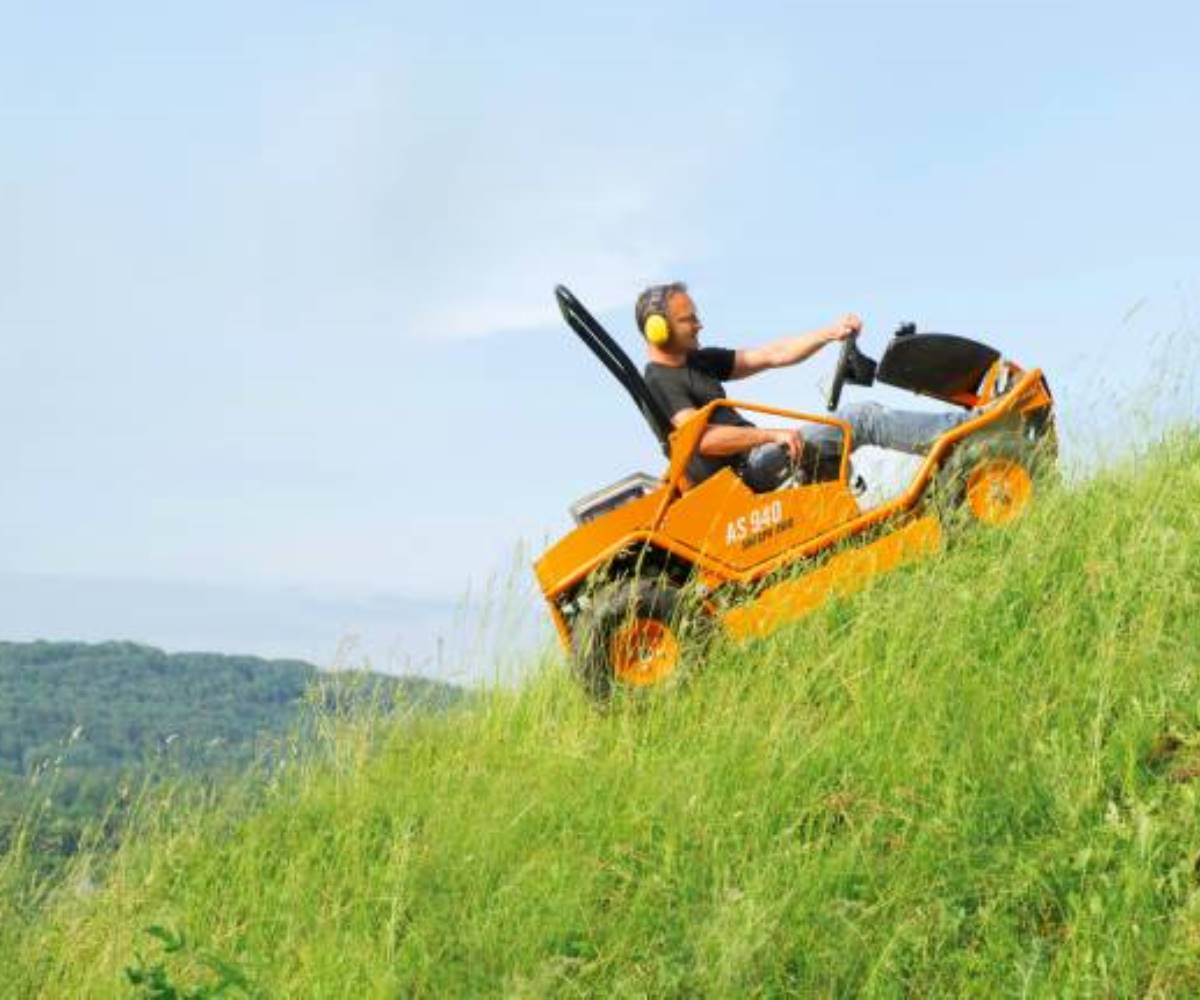 For more information
Contact your local Lloyd Ltd branch to learn more about our AS-Motor range or to book a demo.