Across all Lloyd Ltd branches we are dealers for Lucas G's range of straw bedders, offering both trailed and mounted models to suit a variety of requirements.
The main model we have in stock is the Castor range, but we do have access to the rest of the Lucas G range as needed.
For more information, click on the following links:
We also offer the Cubi-Clean cubicle cleaner, ideal for keeping your sheds clean and tidy.
Lucas G Castor R Range
The Castor R straw blower range comprises seven models from 2 to 18 m³ which are equipped with 1, 2 or 3 mechanical shredders.
These bale feeders have been designed to distribute all types of material – corn silage, grass, alfalfa – regardless the size of strand.
Recognised for its performance and reliability, the Castor R models have a mechanical shredder, V-shape knives and chute cut-off plate (patented) that avoids jamming problems.
Click here to read the Castor R brochure.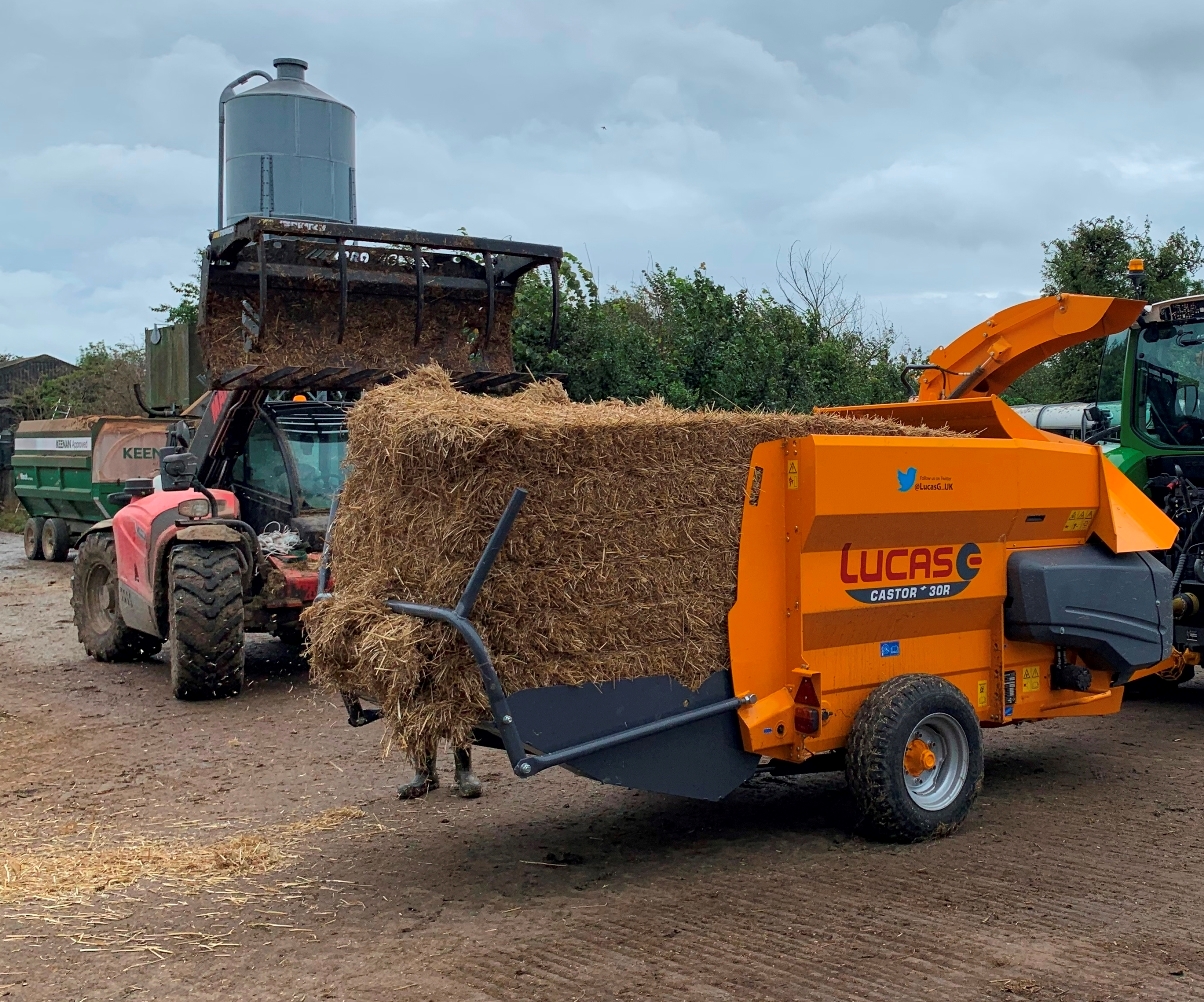 Lucas G Raptor Range
There are three different models of compact straw blower in the Raptor range, all of which have 2m³ capacity:
Raptor mounted: 3 point hitch
Raptor trailed: machine with wheel and axle
Raptor telehandler: hitch on the boom head of the telehandler
As standard, the Raptor straw blower is equipped with a hydraulically-driven shredder fitted with disks and a swiveling chute (270°).
Click here to read the Raptor brochure.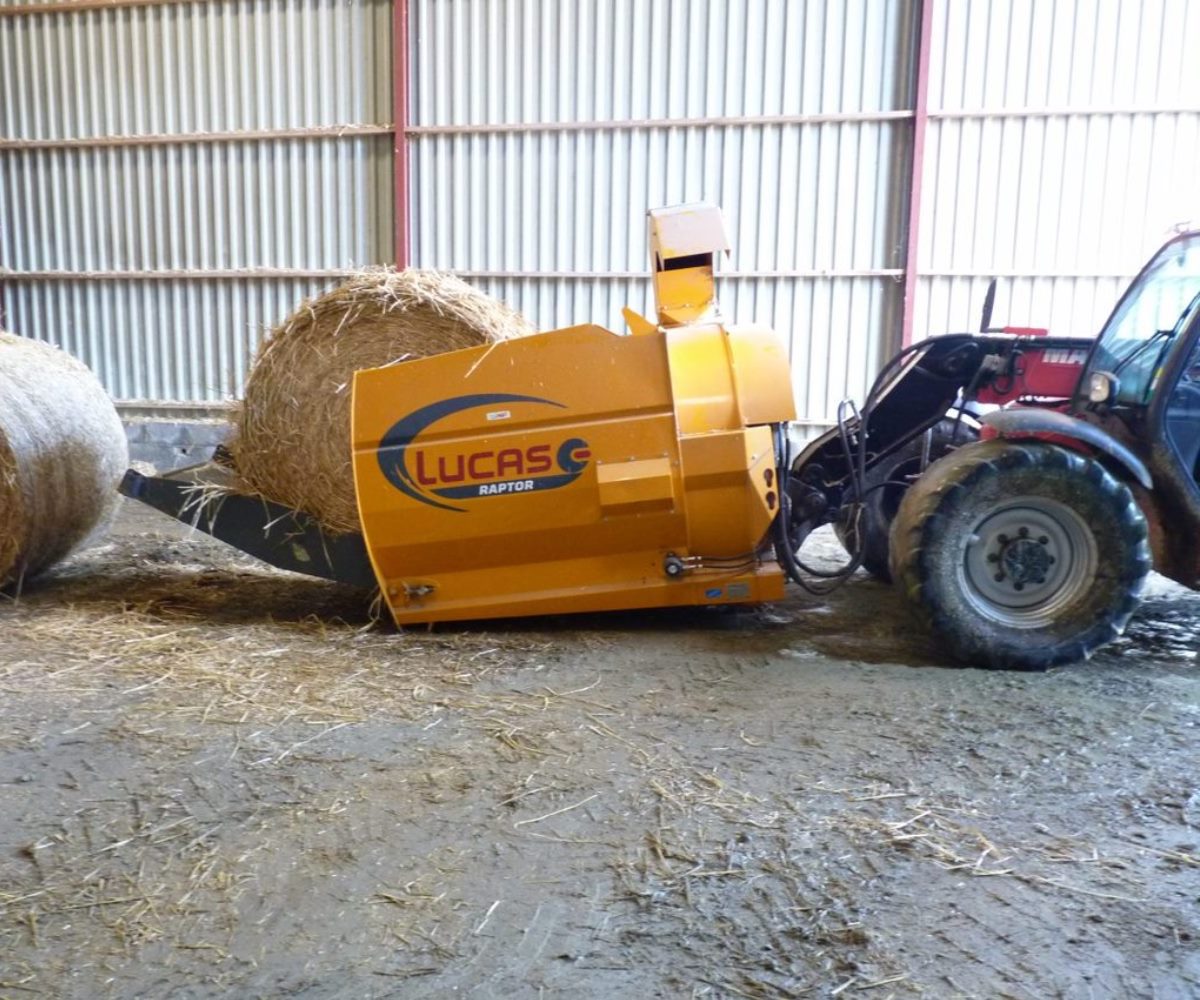 Lucas G C-Kator Range
There are two models ranging from 3 to 6m³ in the C-Kator range of straw blowers, which are equipped with a Castor-type shredder with V-shape knives for efficient straw-blowing. The straw choppers have a unique cutting system that enable you to choose the size of strands from 4 cm / 6 cm / 8 cm up to 10 cm and more.
The C-Kator offers better absorption as well as a reduction of the number of bales used per year. It is used for poultry buildings (strands 4 cm) and also for straw bedding cubicles (strands 6 cm) or even for the preparation of pre-mix (strands 8 cm) to reduce the mixing time.
Click here to read the C-Kator brochure.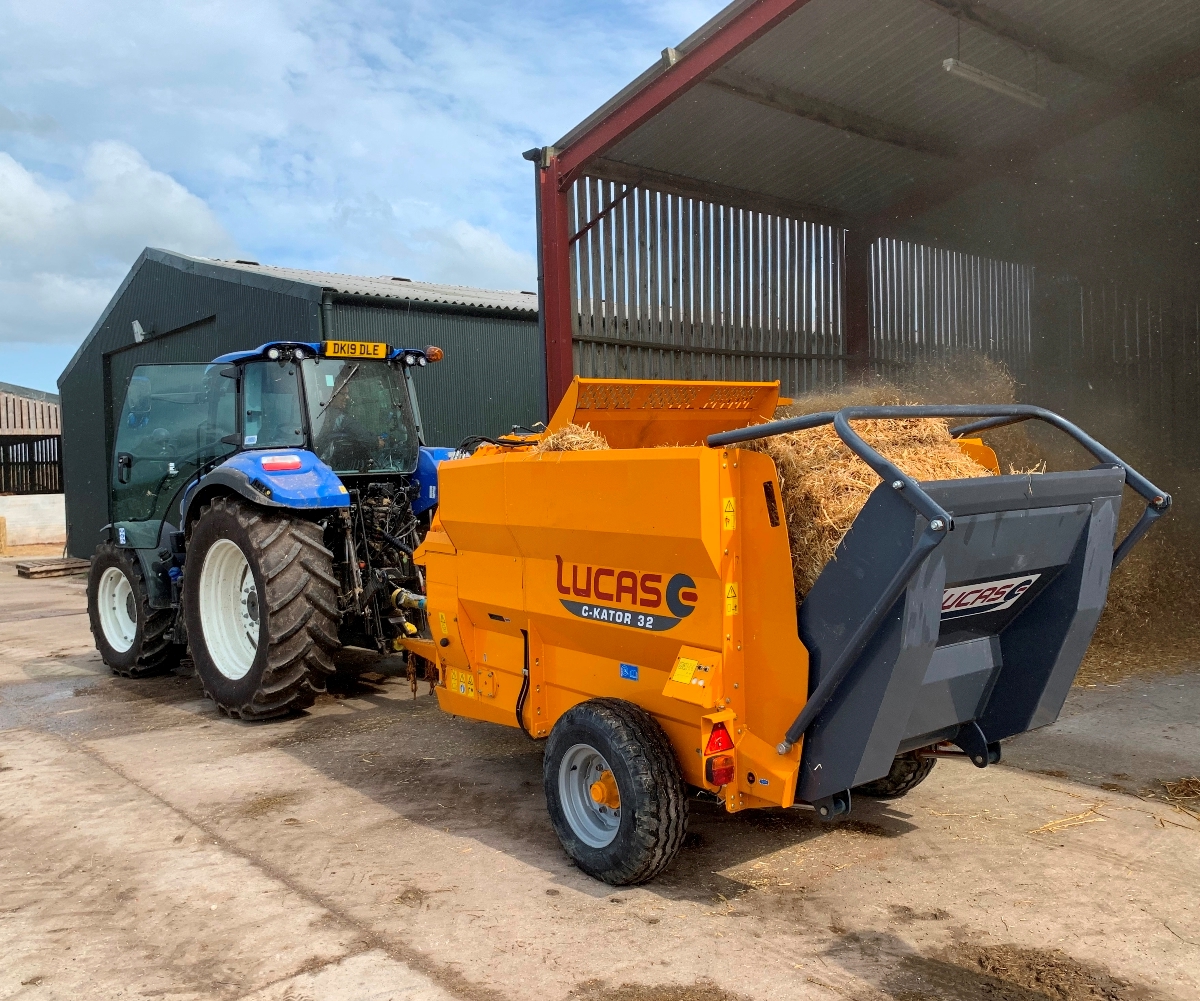 Lucas G UBI Range
The UBI (Unroll Bale Implement) range of bale feeders has been developed to offer more solutions dedicated to livestock farming with 3 models of bale unroller.
UBI: Bale feeder 3 point hitch – distribution right side
UBI Swivelling: Bale feeder 3 point hitch – 180° rotation – Distribution right / left side or in the centre of the feeding corridor.
UBI PIC: Bale spike and bale feeder, 1 in 1 machine for tractor loader or telehandler. Fitted with 2 tines for handling the bale and a tilting unrolling tank for distributing bales.
Click here to read the UBI brochure.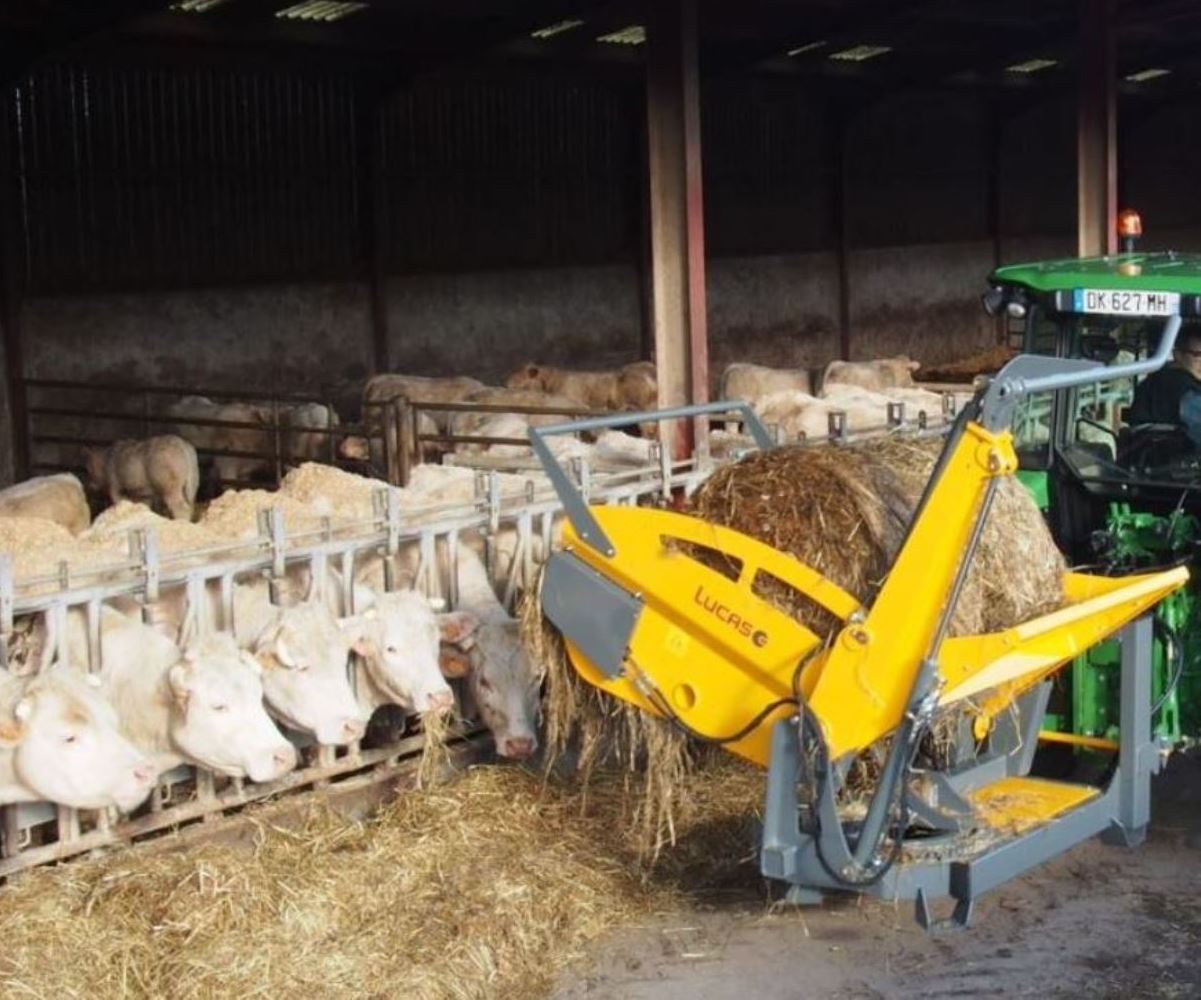 Self-Loading Cubicle Cleaner
Lloyd Ltd is the dealer for Cubi-Clean across the north of England and south of Scotland.
Designed to aid dairy farmers in the daily task of cleaning out cattle sheds, Cubi-Clean will sweep the cubicle clean, scrape the slats and also re-bed the cubicle all in one pass.
The machine has proven to save time and costs as it uses bedding material much more efficiently and effectively by producing an even spread.
Thanks to Cubi-Clean's highly effective brushing and bedding, customers have found much lower somatic cell counts in their herd over manual methods.  Click here for more details.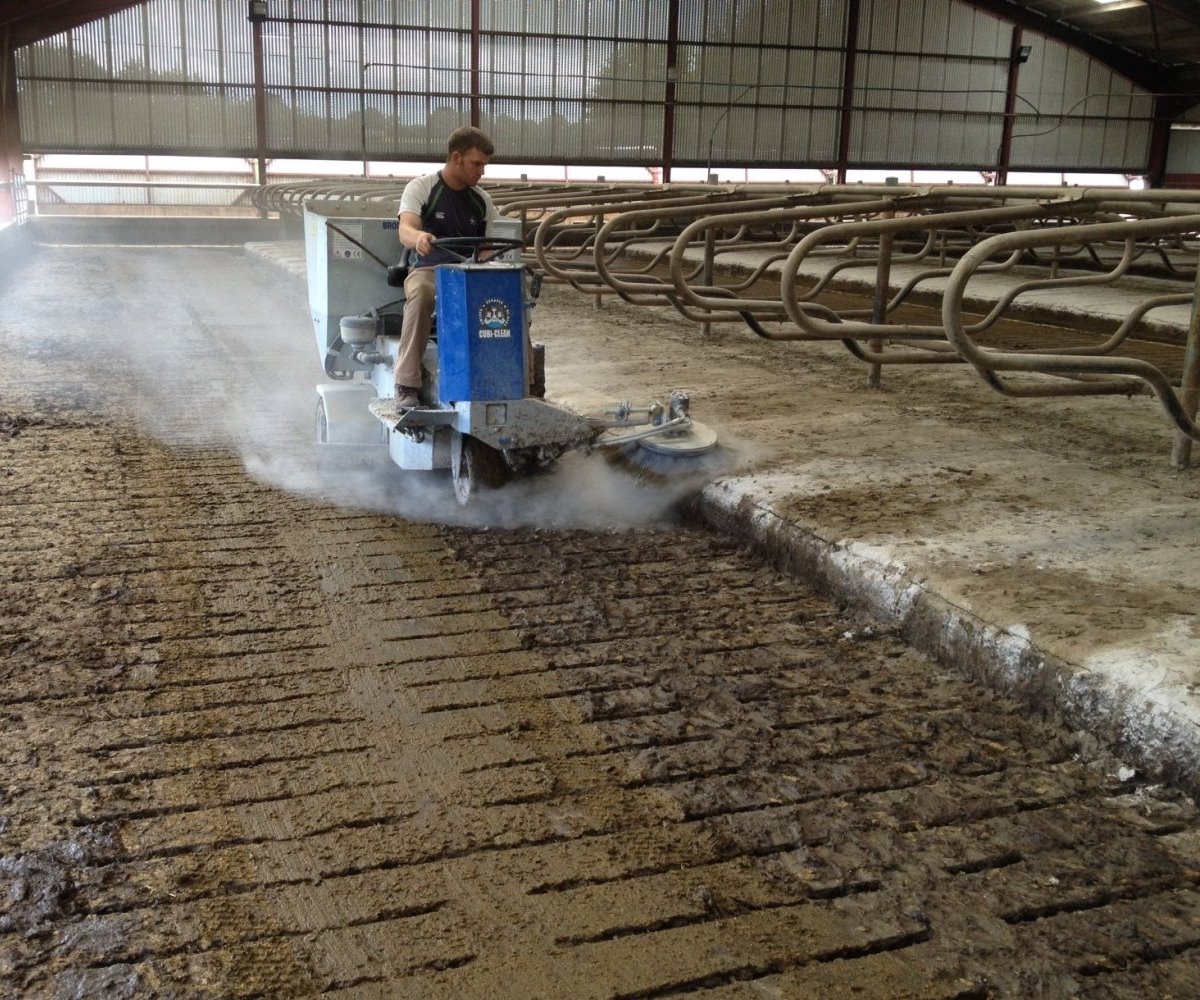 The Lucas G Castor 185 model
For more information
Contact your local Lloyd Ltd branch to learn more about our bale processor range or to book a demo.