Self-Loading Cubicle Cleaner
Lloyd Ltd is the dealer for Cubi-Clean across the north of England and south of Scotland.
Designed to aid dairy farmers in the daily task of cleaning out cattle sheds, Cubi-Clean will sweep the cubicle clean, scrape the slats and also re-bed the cubicle all in one pass.
The machine has proven to save time and costs as it uses bedding material much more efficiently and effectively by producing an even spread.
Thanks to Cubi-Clean's highly effective brushing and bedding, customers have found much lower somatic cell counts in their herd over manual methods.  Click here for more details.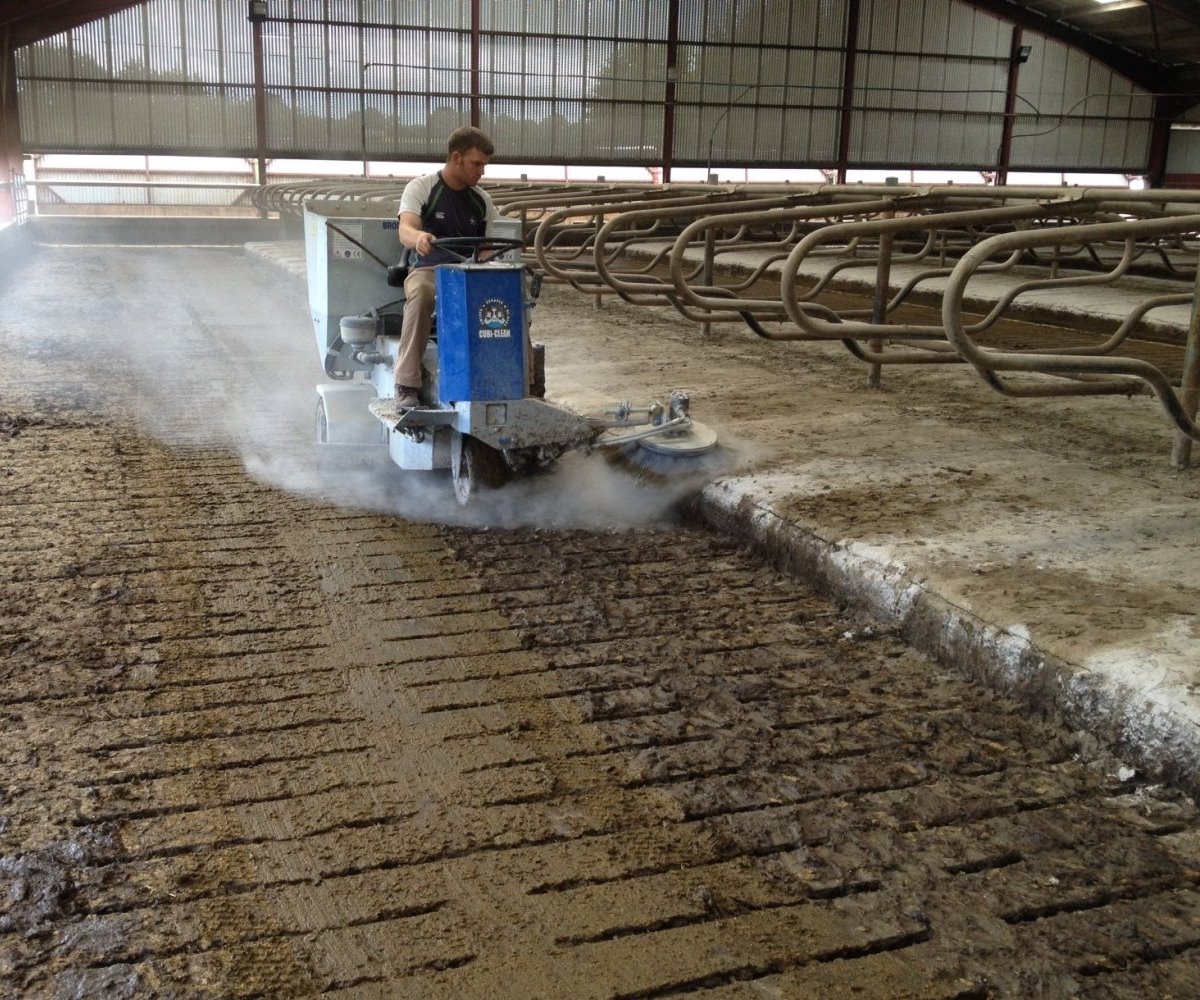 For more information
Contact your local Lloyd Ltd branch to learn more about our bale processor range or to book a demo.