Lloyd Ltd represents Teagle for bale-processing machinery.  Teagle has a wide range of product options to support a variety of versatile solutions.
Their product range is proven to save time and reduce straw usage by 25% and is focused on delivering a structured and absorbent bed designed for the comfort of your livestock by being able to:
Lightly shred & spread straw for productive loose housing.
Precision chop straw for cubicles, poultry sheds and farrowing arcs
Teagle has over 3o years' experience of manufacturing the widest range of Bale Processors available on the market with applications ranging from pre-processing straw for feed to delivering clamp silage to a barrier. There is, therefore, a model to suit every requirement, each enjoying Teagle's reputation for performance and reliability across applications.
Click to read the Teagle Bale Processor Brochure.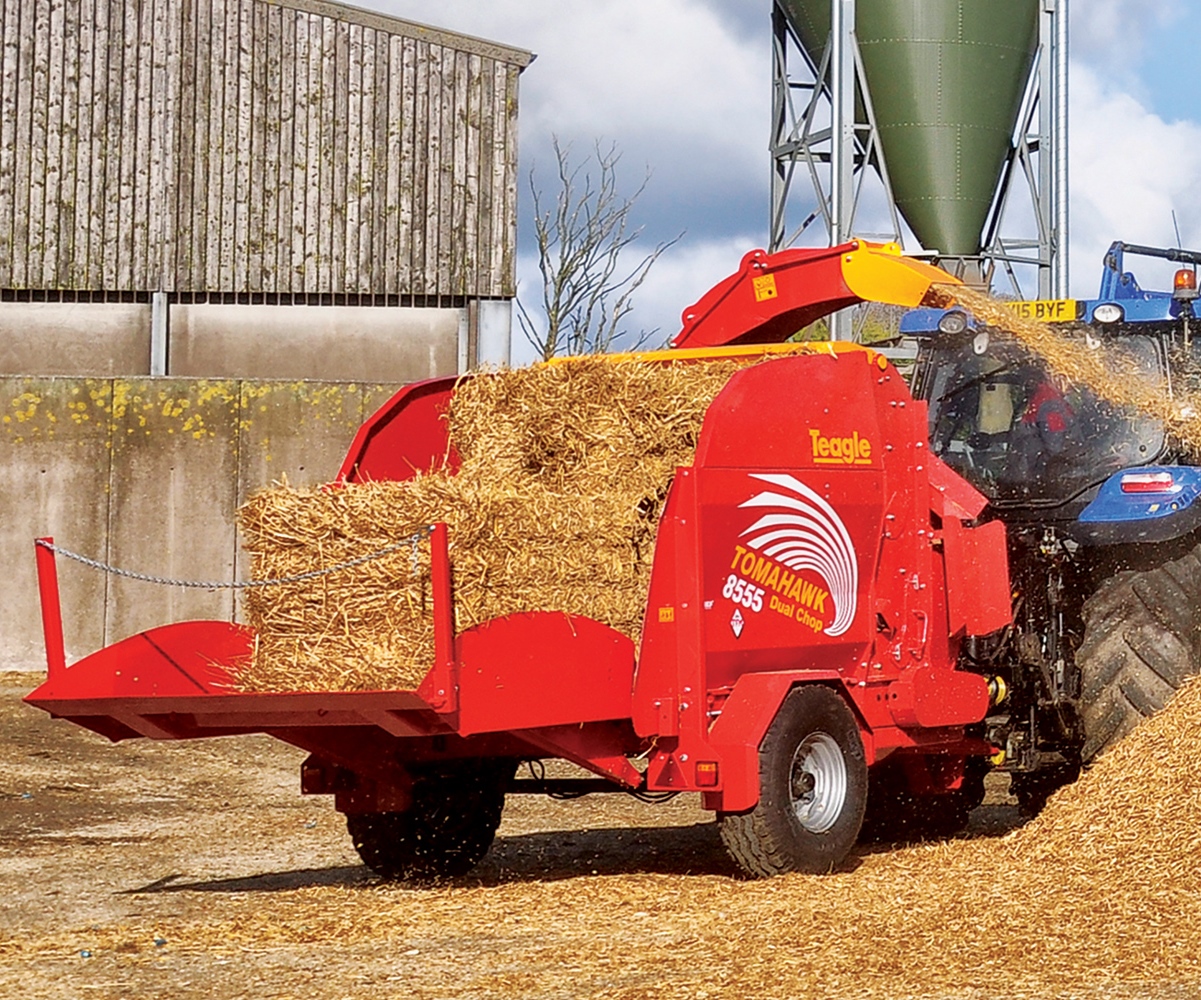 For more information
Contact your local Lloyd Ltd branch to learn more about our bale processor range or to book a demo.