Genuine Bobcat Accessories to enhance your machine
Bobcat has an impressive range of accessories for excavators, tracked loaders and skidsteers to make them even more versatile and robust, which is why they are popular for a vast array of applications across industry sectors.  From breakers to wheel saws, the Bobcat attachment selection is second to none.
For extra peace of mind, every serial-numbered Bobcat attachment comes with a 12-month warranty.
The attachments detailed below are just some of the range available.  Click here to browse the full selection on Bobcat's website.
Please contact your local Lloyd Ltd branch or Sales Specialist, or complete the form below for more details should you have a specific requirement.
MINI-EXCAVATOR CLAMP
Clamp, lift, move and place more debris with the clamp (or thumb) attachment.
Choose from two different clamp styles designed for Bobcat mini-excavators: the Pro Clamp System or the standard clamp.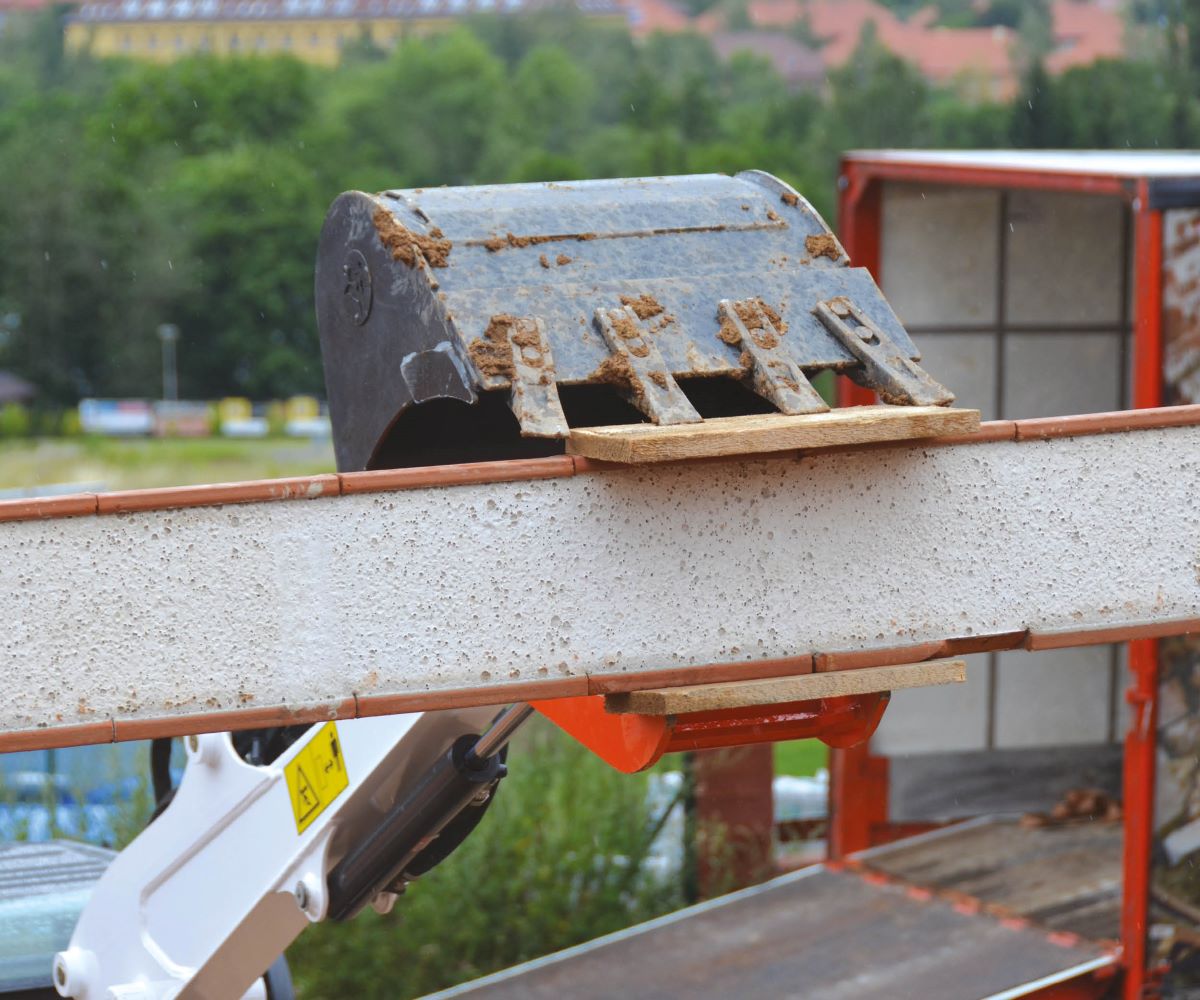 BREAKER
Smash that deadline. Obliterate concrete, rock and asphalt surfaces faster using the heavy-hitting power of a Bobcat breaker.
Its long piston stroke maximises impact energy and reduces recoil.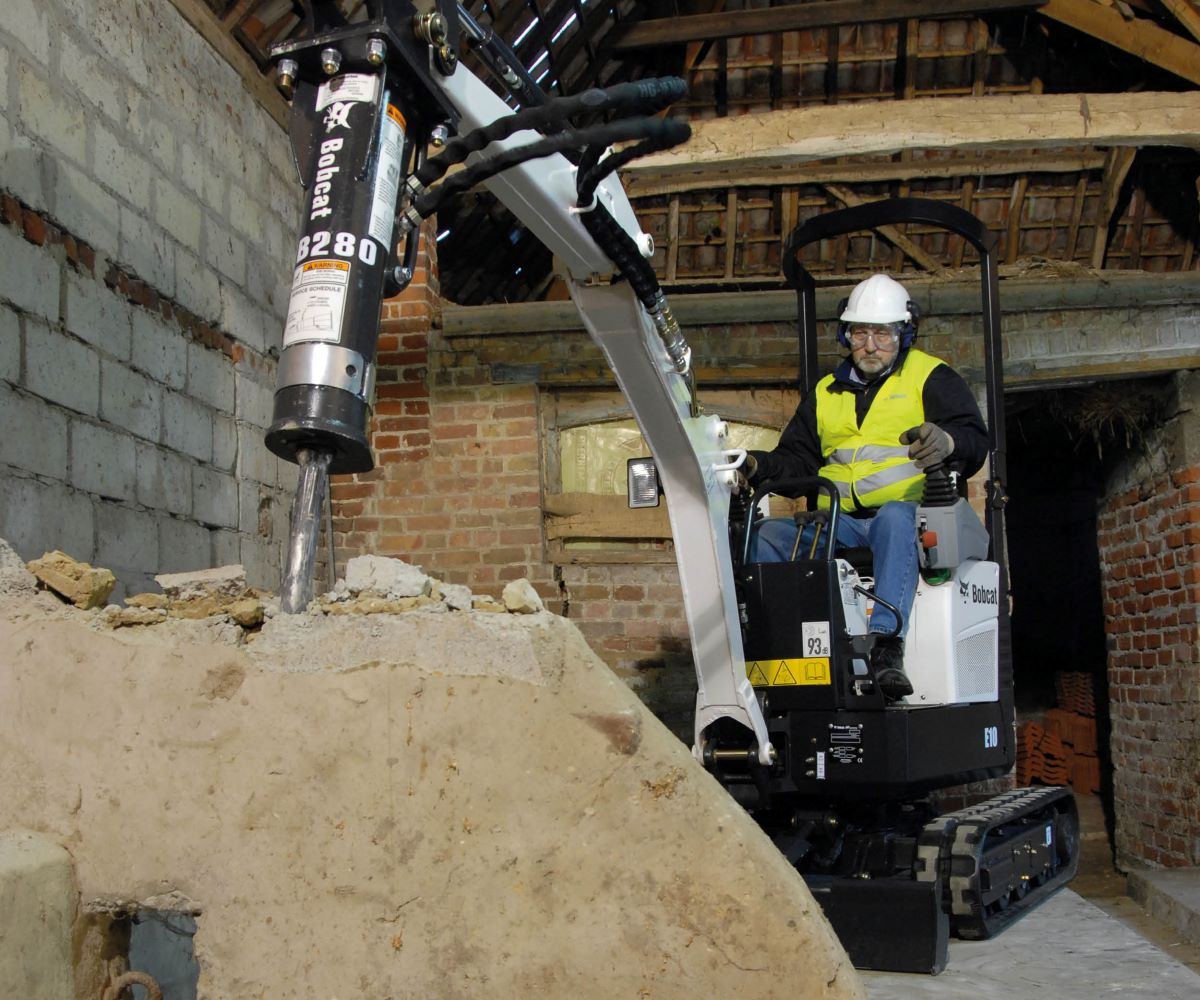 FLAIL MOWER
Attack your most difficult clearing projects with the Bobcat flail mower.
Easily shred vegetation in hard-to-reach places with the long reach of the excavator.
FARM GRAPPLE
Sink into hard-to-handle light materials or farm materials with the bite of the utility grapple attachment.
The utility grapple offers the additional holding ability necessary to bite down on even the loosest materials.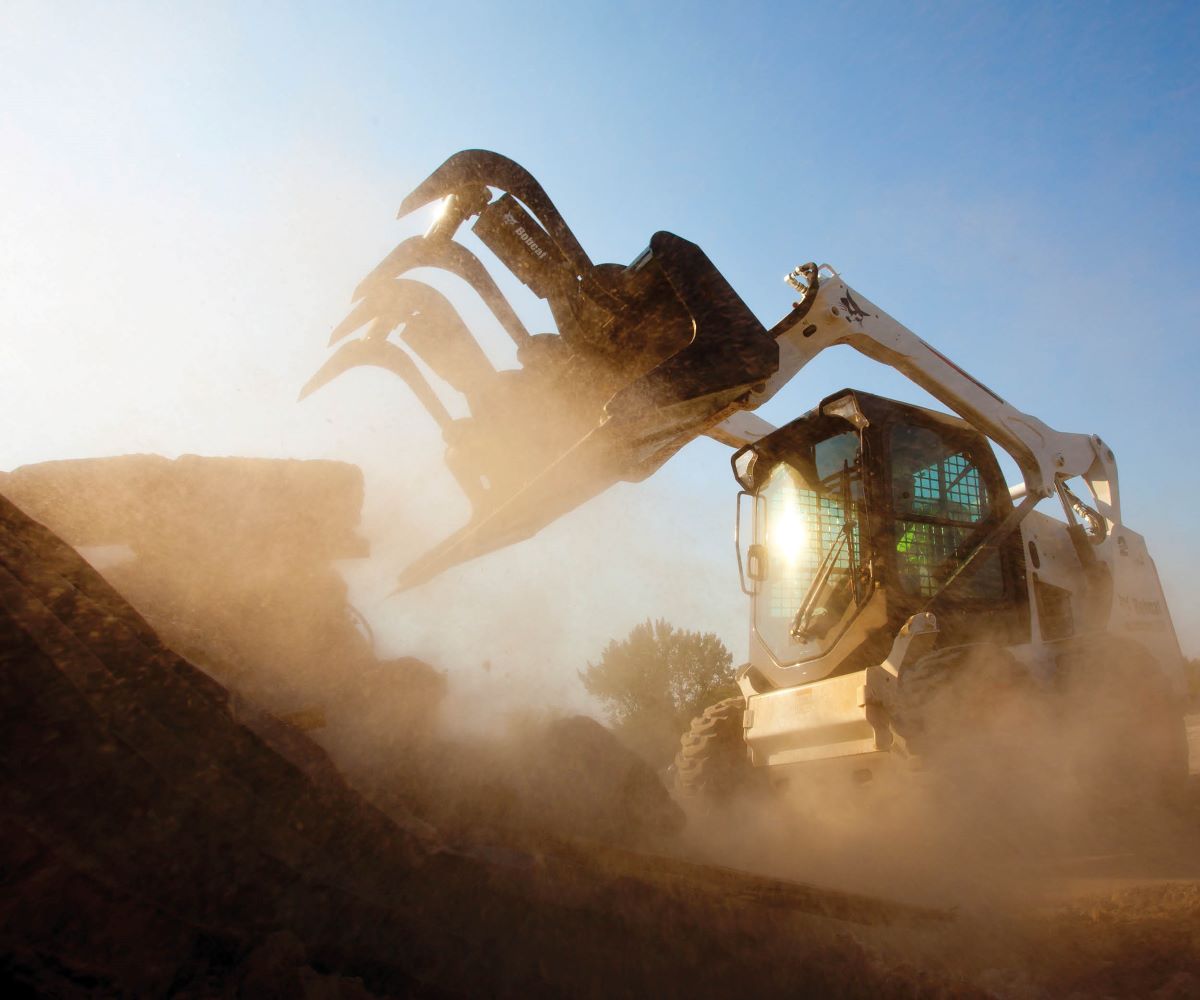 SWEEPER
Sweep, collect and dump dirt and other debris. Poly bristles deposit debris in the sweeper bucket to be dumped when full, eliminating the need for multiple clean-up attachments. Or use the sweeper to spread materials evenly across a worksite.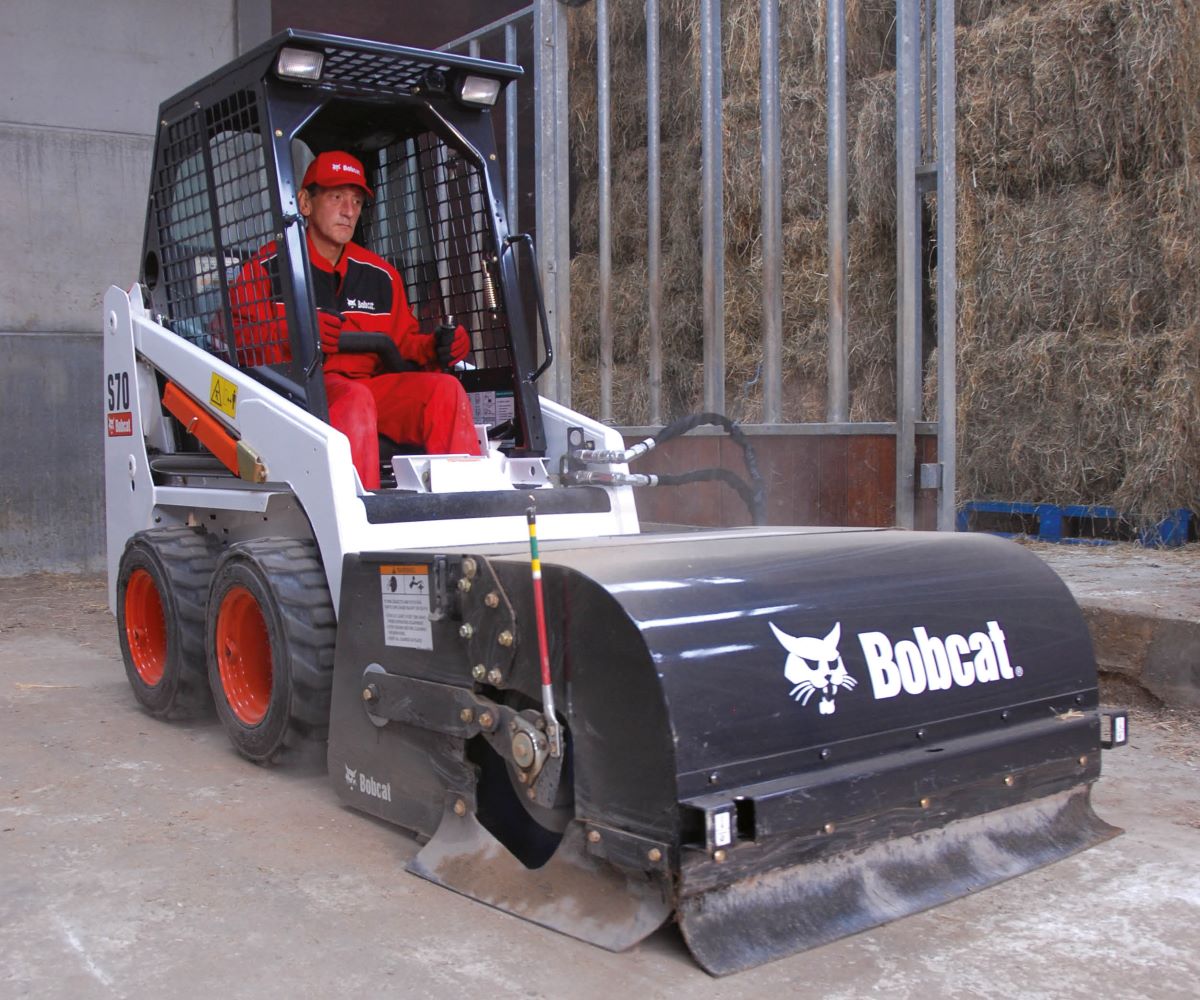 WHEEL SAW
Cut through a variety of surfaces with the Bobcat wheel saw attachment.
Powered by the carrier's high-flow hydraulics, the wheel saw cuts through asphalt, concrete and other materials to produce a trench for installing utility lines.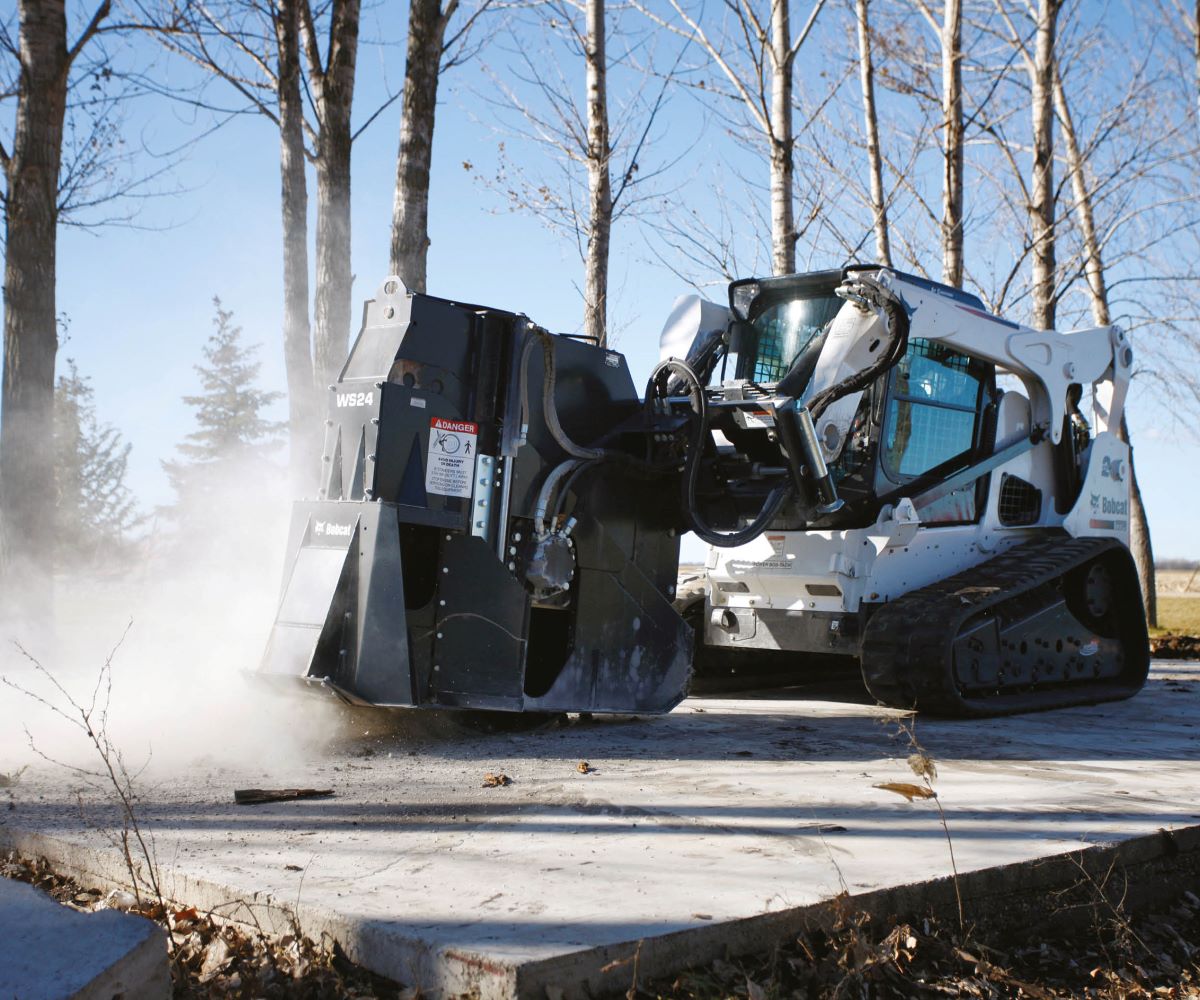 For more information
To learn more about the Bobcat range of attachments, contact your local Lloyd Ltd branch or Sales Specialist, or complete the form below.