Honda is the market leader for ATVs/quad bikes, and with good reason.  Renowned for their excellent performance and reliability, the Honda range offers an impressive selection of versatile, robust ATVs to suit a variety of applications, from farming to fun.
All our Lloyd Ltd branches (excluding Alnwick and Newcastle) are specialists in Honda ATVs for both sales and aftersales. We are proud to represent Honda whose range of ATVs and reputation for engineering excellence and reliability are second to none.
Whatever your need for an ATV, from helping on your caravan park to spreading slug pellets, we have a great range of new Honda ATVs to suit your requirements in terms of speed, terrain and budget. We also have an excellent selection of quality used ATVs should that be more suitable.
Our branches have sales specialists who are experts in Honda ATVs and their different specifications and applications to ensure that you can find the ATV for your exact needs, and they can bring a demonstration model to you for you to try in situ to experience the quality, comfort and versatility of Honda's range.  There is also the Honda Pioneer UTV if you are looking for a bigger vehicle.
Contact your local branch to arrange your demonstration.
All Honda ATVs come with an industry-leading 2-year manufacturer's warranty as we know reliability is essential.
Click to read the Honda ATV & UTV Brochure.
Honda TRX420 Fourtrax
The Honda TRX420 Fourtrax is the ideal mid-size all-rounder, offering class-leading power, performance and efficiency.
Key features:
420cc liquid-cooled engine
Choice of Manual, Auto or ESP transmission
Option of IRS or Power Steering
385kg towing capacity
Wider front driveshaft guards
Comes with 2-year warranty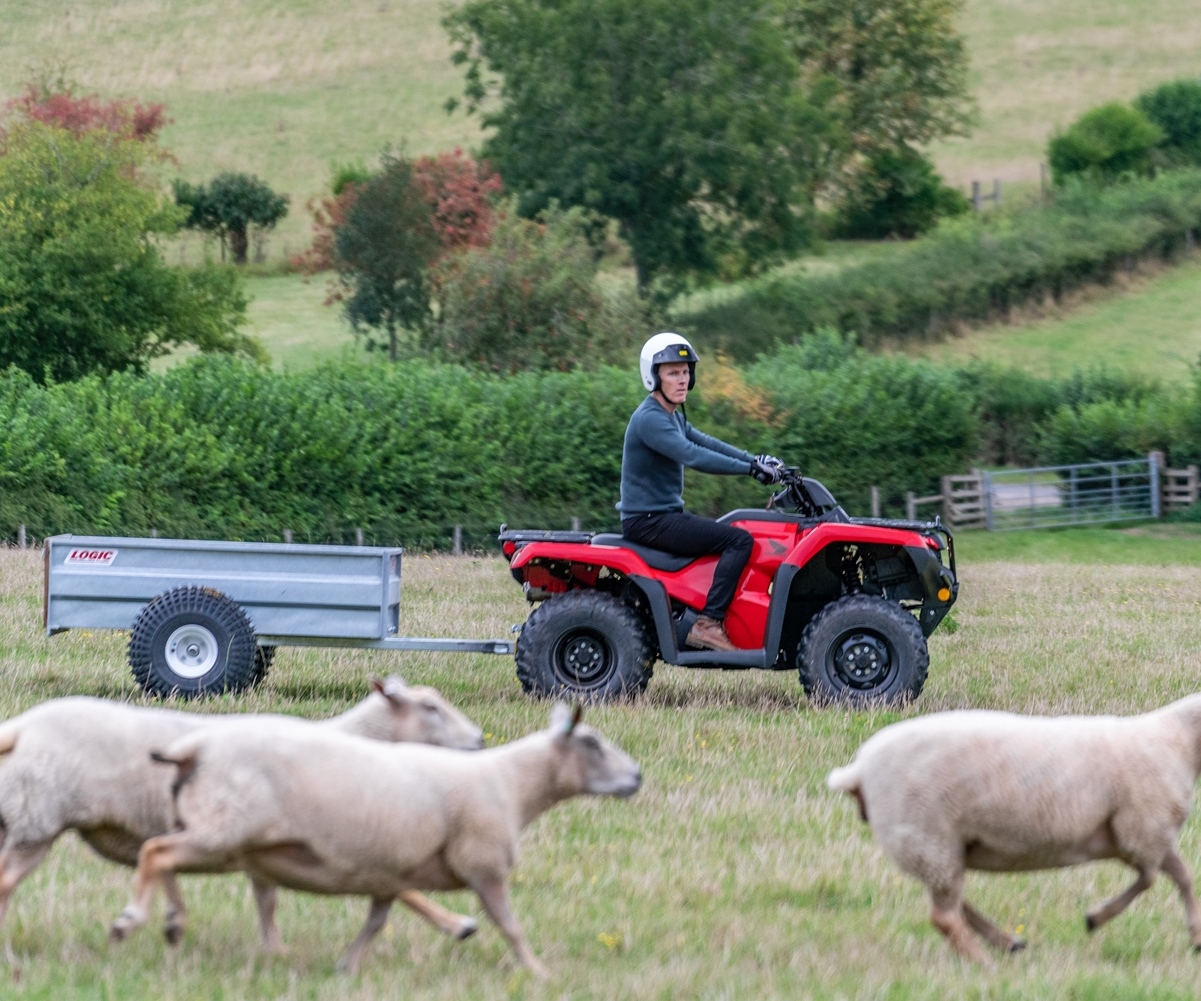 Honda TRX520 Foreman
The Honda TRX520 Foreman is a heavy-hitting ATV built for hard work and hauling big loads every day.
Key features:
518cc fuel-injected, liquid-cooled engine
Choice of Manual, Auto or ESP transmission
Option of IRS or Power Steering
599kg towing capacity
When you're in 4WD mode and you need to get the power to both front wheels, just flip the switch on the electronic differential lock to maximize available traction.
Strong, steel cargo racks
Swingarm suspension
Comes with 2-year warranty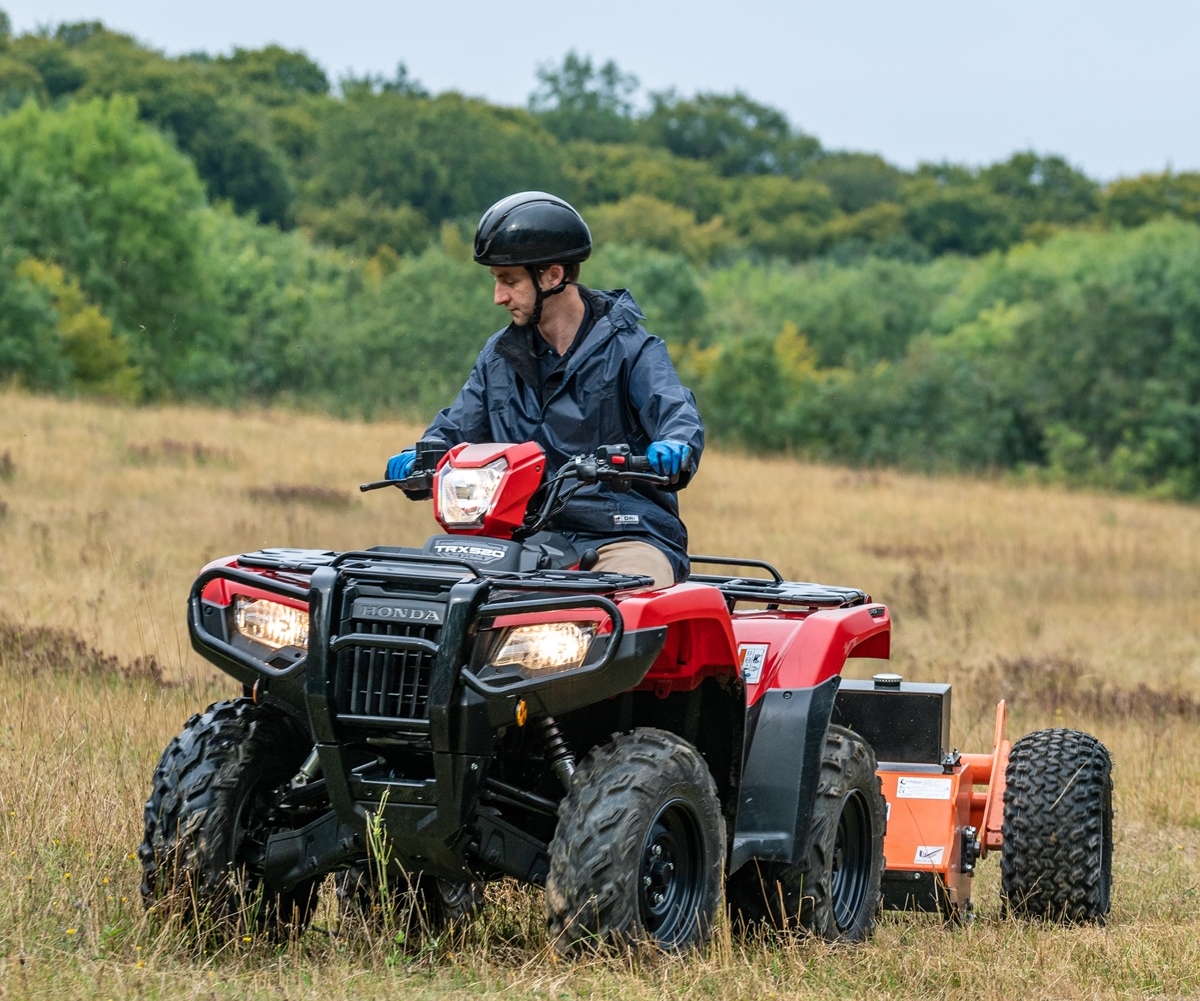 Honda Pioneer 520
Compact but powerful, the Pioneer 520 is the latest addition to Honda's UTV line-up, providing the ideal crossover between Honda's world-leading ATV range and the larger Pioneer 700 model. At just 1270 mm wide, it can go where other side-by-sides can't, including narrow trails and if you ever need to transport it, it will fit on a trailer. In fact, with a curb weight of only 483Kg, it's one of the lightest petrol side by side on the market.
With a new 518cc engine that's both larger and more powerful than ever before, the Pioneer 520 features electronic fuel injection for effortless cold weather and high altitude operation, making it perfect for everything from farming to estate-management. And an efficient five-speed automatic transmission gives you plenty of pulling power for when the going gets tough. Plus, selectable two and four-wheel drive gives you the freedom to choose between lighter steering (in 2WD) and serious power (in 4WD).
Honda ATV Accessories
There is an extensive range of accessories available to make your Honda ATV or Pioneer even more useful and versatile.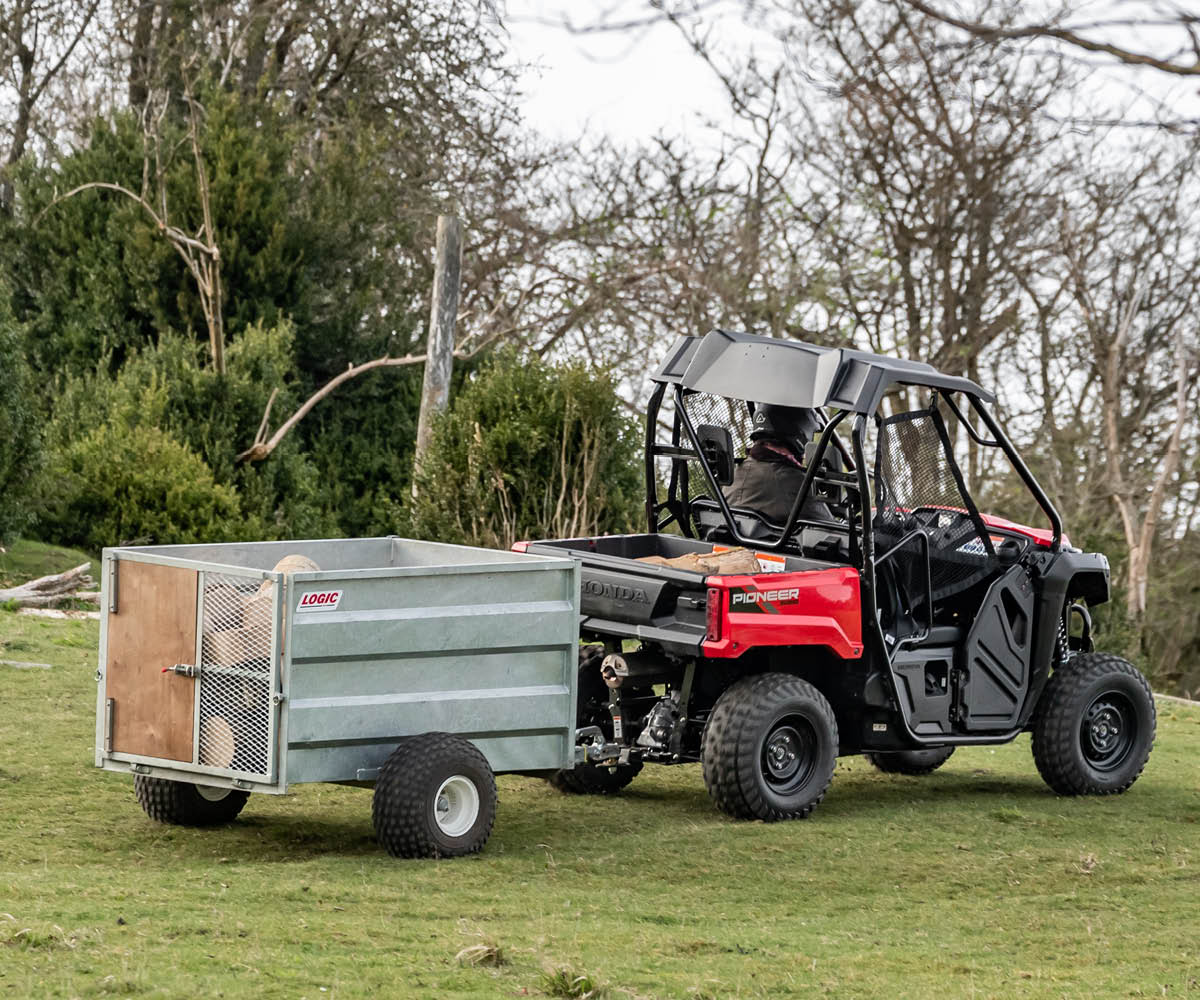 For more information
Contact your local Lloyd Ltd branch to learn more about our ATV Quad Bike range or to book a demo.