Keeping pathways and roads clear during the inclement British weather is essential to life and work carrying on as normal.  That's why Lloyd Ltd has the SnowEx range of salt spreaders – from pushed to mounted – to assist our groundcare customers in keeping their sites as clear as possible during snowy and icy weather.
SnowEx Salt Spreaders
Versatile SnowEx utility spreaders can be used in a variety of applications thanks to the wide range of mounting brackets available to suit 4x4s, utility vehicles, tractors, forklifts, or even a trailer mount for use behind an ATV.
Ideal for councils, contractors, farmers and private estate owners, the SnowEx utility spreaders are simple to operate, give excellent performance and offer top value-for-money.
Click to read the SnowEx Brochure.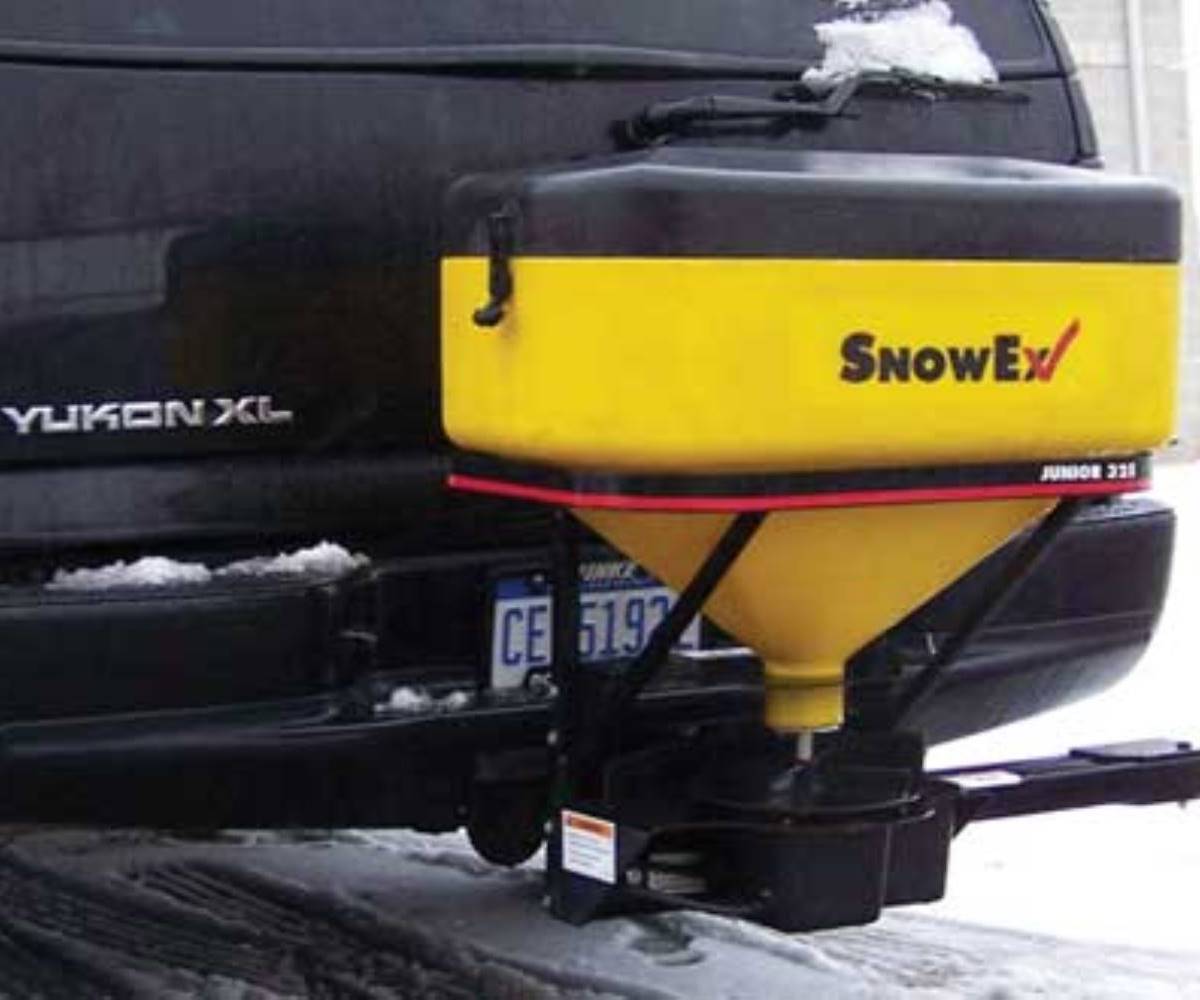 For more information
Contact your local Lloyd Ltd branch to learn more about our salt spreader range or to book a demo.