A natural fit to Lloyd Ltd's machinery range, Bomford's range of Arm Mowers provides a vast choice in both specification and budget.
Starting from the smallest compact tractor to large watercourse management models, there is a model for every landscape. Machines are built to the highest standards in their UK factory with the utmost care and attention given to ease of control and operator comfort.
Bomford Hawk
The Hawk is perfect for farmers, contractors and municipal environments. Fitted with a powerful 104-litre drive system, and options to upgrade to 125-litre, the Hawk offers a machine for every application. Available in 5.4m, 6.0m or 6.5m reaches.
Click to read the Bomford Turner Hawk Evo Brochure.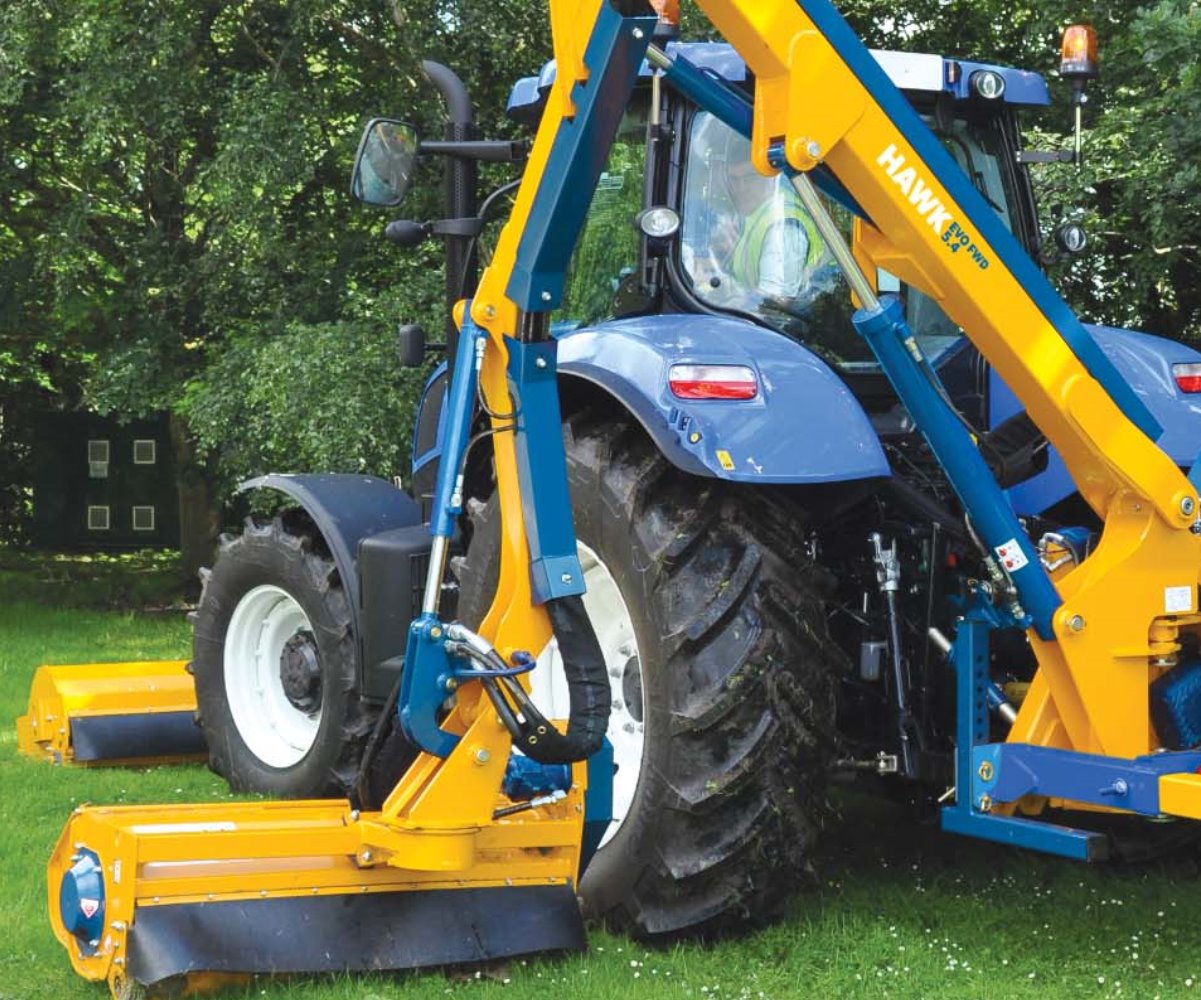 Bomford Kestrel
The Kestrel hedge trimmer and verge mower, with a 5.0m reach and a choice of flail heads or a 1.5m sheartim cutterbar, is perfect for the farmer who needs professional features and robust design, offering real value for money.
The Kestrel is very popular with dairy farmers who wish to maintain stock boundary hedges and water courses, with hassle-free operation and economic cost.
Click to read the Bomford Turner Kestrel Evo-E Brochure.