The StarGreen range covers 200/300/400/600/800-litre mounted sprayers, and 450 and 700-litre truck-mounted sprayers with a choice of 6/8/10-metre booms.
Tractor/Truck-Mounted Sprayers
The entry-level StarGreen AS200 still has the build quality, finish and high specification components found on the larger sprayers within the range. With manual controls as standard and a 200-litre tank it is ideal for spraying small areas in and around a golf course, sports turf and amenity areas.
Click to read the StarGreen AS200 Brochure.
The StarGreen AS300 Pro and AS400 Pro are popular compact tractor-mounted sprayers designed for the professional user, who will regularly spray sports and amenity turf. As standard they are supplied with a top specification three-cylinder diaphragm pump to ensure the best possible spray pattern.
Click to read the StarGreen AS300-Pro and AS400-Pro Brochure.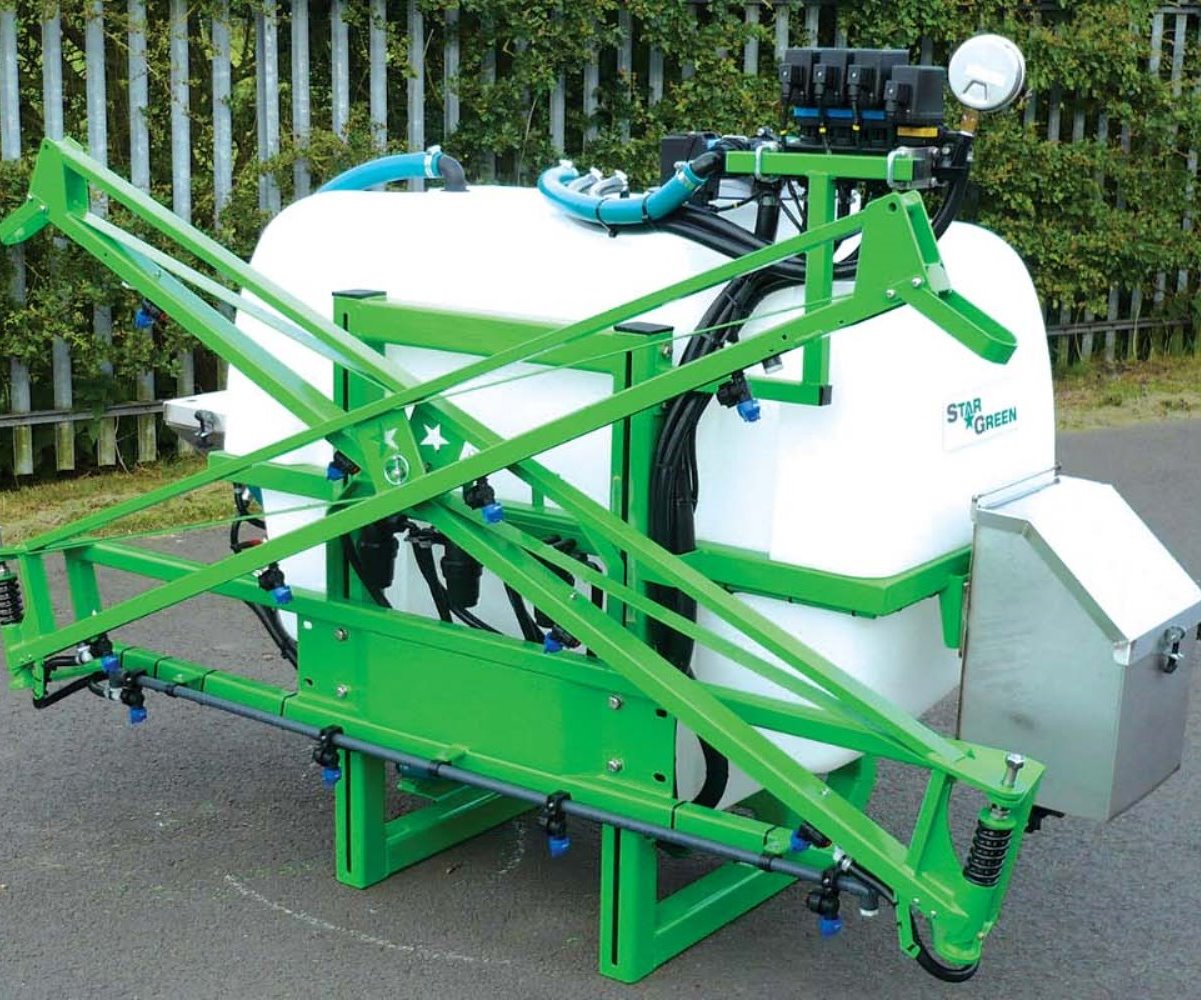 The largest sprayers in the AS tractor-mounted range, StarGreen's AS600 Pro and AS800 Pro – 600 and 800-litre Tractor-Mounted Amenity Sprayers – are for users who have large areas to maintain and want to work as
efficiently as possible.
The StarGreen DM450 Pro & DM700 Pro – 450 and 700-Litre Utility Vehicle Demount Amenity Sprayers – are designed for use with Toro Workman-type vehicles, so the sprayers are attached using the existing pin points and ram mount, which makes the sprayer easy and quick to mount and dis-mount.
Click to read the StarGreen DM450-Pro and DM700-Pro Brochure.
For more information
Contact your local Lloyd Ltd branch to learn more about our StarGreen sprayer range or to book a demo.