Yet another impressive machine in Lloyd Ltd's groundcare portfolio, the TORO Groundsmaster provides the best of both worlds: an exceptional rotary mower that devours acres of rough one moment, and the next is an ultra-precise cutting machine.
The key models detailed below are the:
TORO Groundsmaster Rough Mowers 4300/4500/4700
Since 1973, TORO Groundsmaster mowers have been proven on more of the world's top golf courses, delivering consistent, clean cuts and breath-taking roughs. But they were not satisfied. That's why the new Groundsmaster models are engineered with innovations like Sidewinder cutting units for precise trimming, CrossTrax all-wheel drive for superior traction, and SmartCool for unsurpassed cooling performance.
No matter which Groundsmaster you choose, you'll get the legendary performance that makes this an unbeatable range.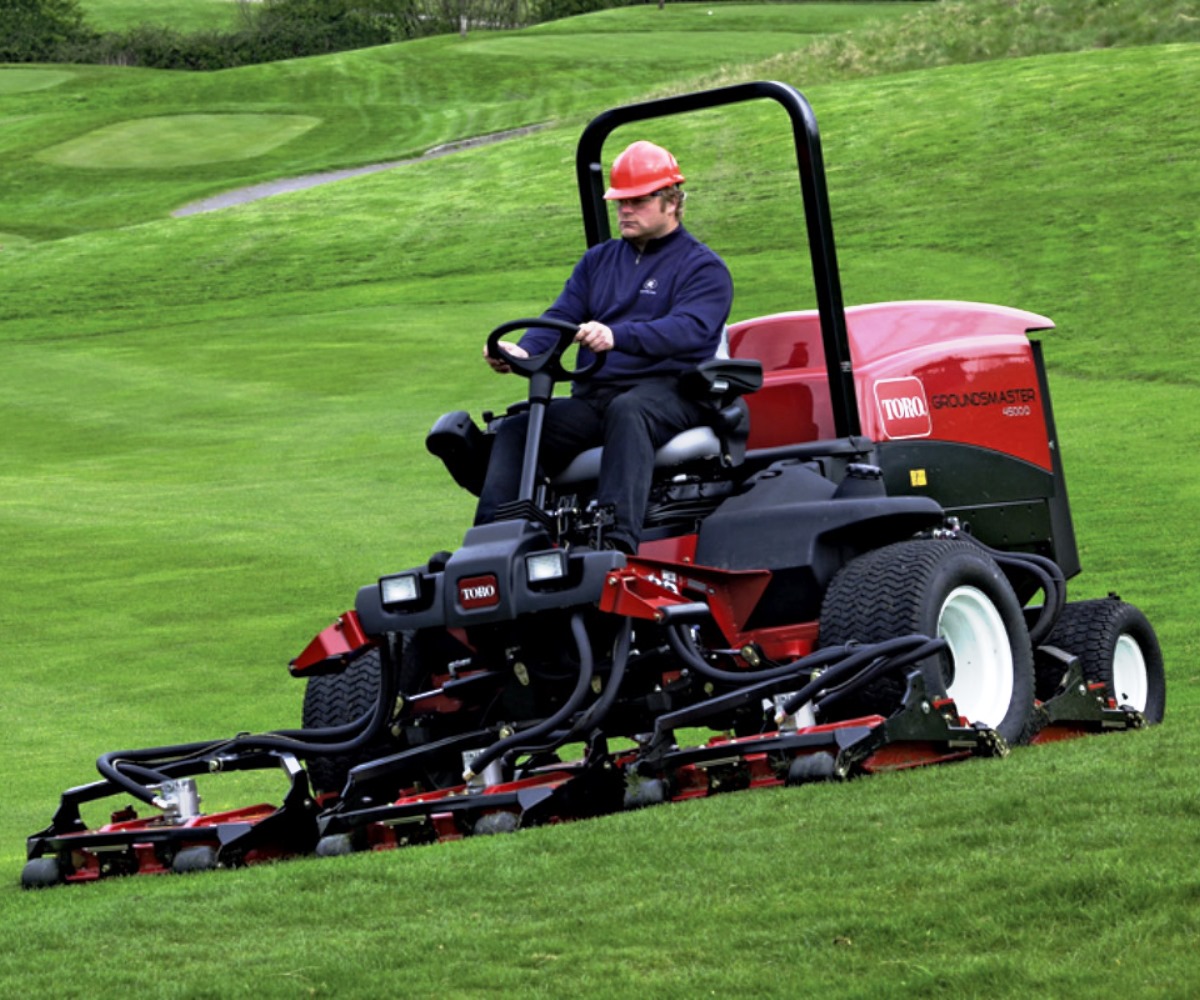 Specifications across the range cover:
Engine rating: Net: Yanmar Diesel 43.4 hp (32.4 kW) to 55 hp (41.1 kW) @ 2700 rpm.
Cutting decks: Five Contour Plus 22" (56 cm) to
Seven Contour Plus 27"
(69 cm) Decks.
Fuel capacity: 14 gal (53L) to 22 gal (83L).
Mow speed: 0-7 mph (0-11.3 km/h)
Click to read the TORO Groundsmaster 4300/4500/4700-D Brochure.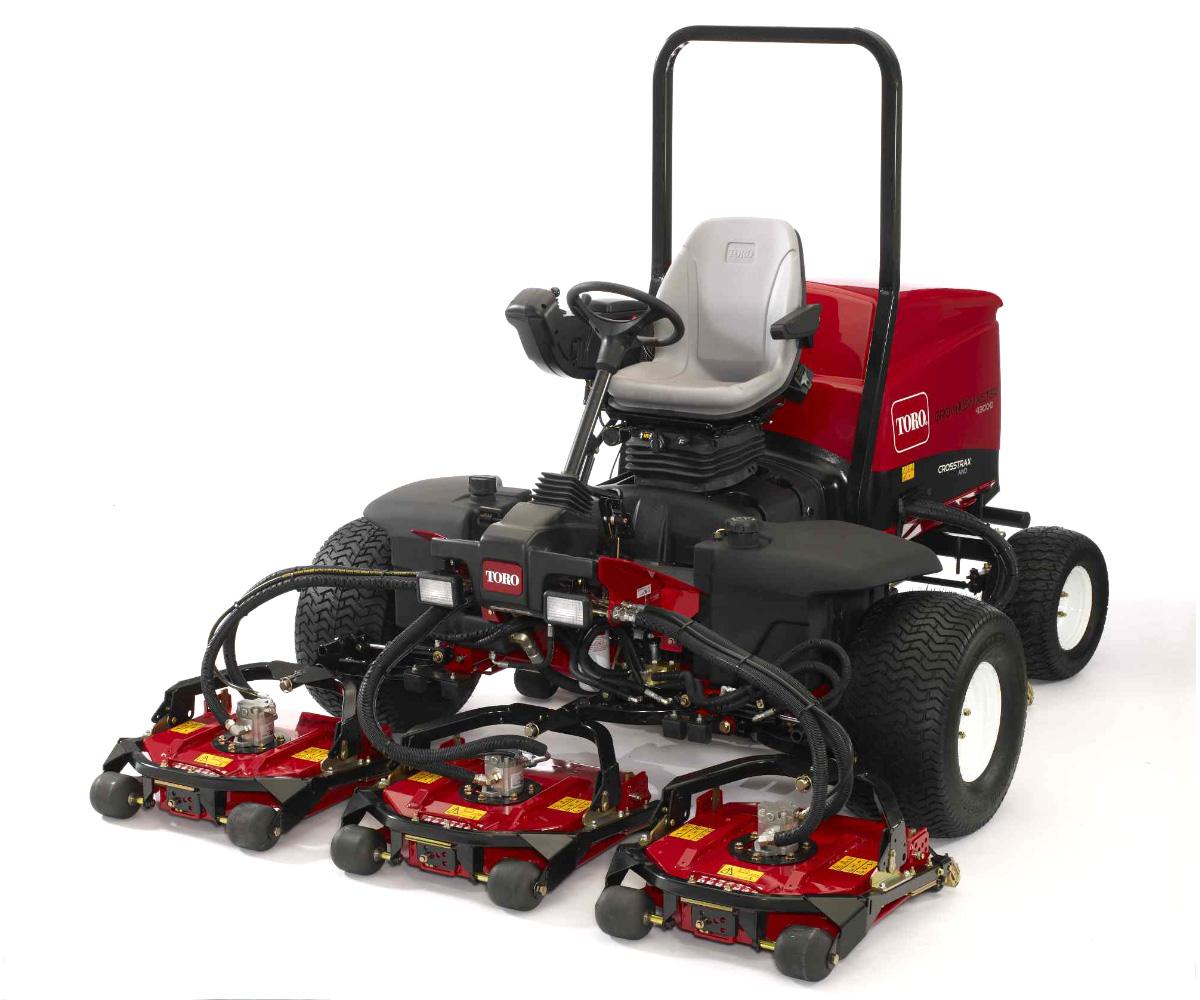 TORO Groundsmaster Wide-Area Mower 4000
The Groundsmaster 4000-D is the strongest, most productive 11' (3.4 m) mower available today. With the Kubota turbo-charged, 55 hp (43.3 kw), diesel engine you can quickly mow through a variety of cutting conditions. The 4000-D has the rare ability to mow a zero-degree uncut circle without the use of wheel brakes.
In addition to effectively mowing a 62" to 11' (157.5 cm to 3.4 m) swath with its fast wing lifts, the Groundsmaster 4000-D/4010-D offers incredibly tight trimming capabilities. It allows you to trim how you want with one, two, or all three decks engaged, depending on the situation.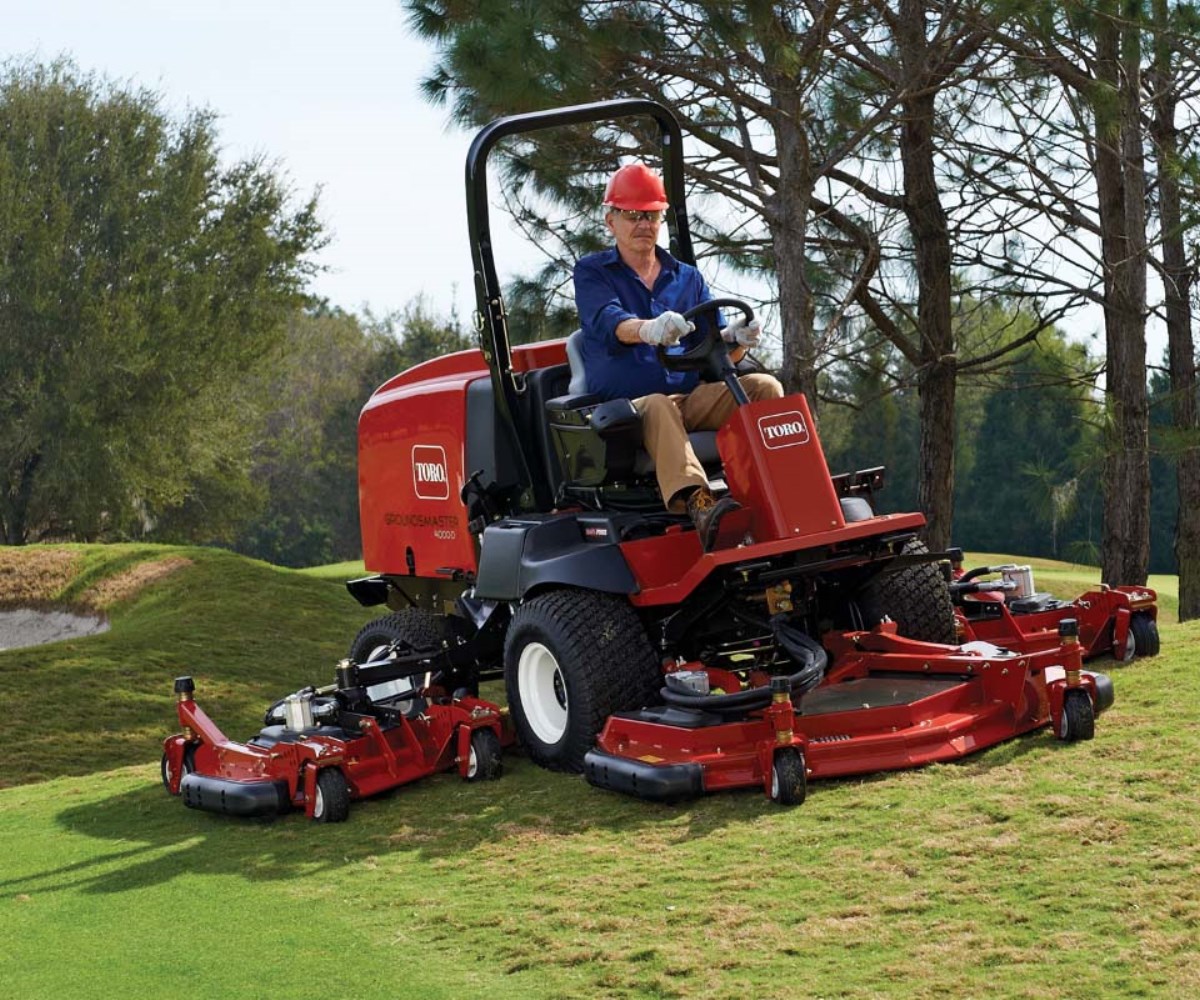 The 4000-D/4010-D also features a unique, patent-pending, parallel hydraulic traction system in forward and reverse that makes it much easier to trim around a tree or object without scuffing even while traversing a hill.
The impressive trimming capability means you can get around even the smallest object. The rare ability to mow a 0" uncut circle – without wheel brakes – allows you to easily mow striping patterns without leaving any grass uncut.
Smooth turning is made possible by a tight 55.5" (141 cm) wheelbase and an inner, rear-steering turning angle of 53.5 degrees.
Click to read the TORO Groundsmaster 4000-D Brochure.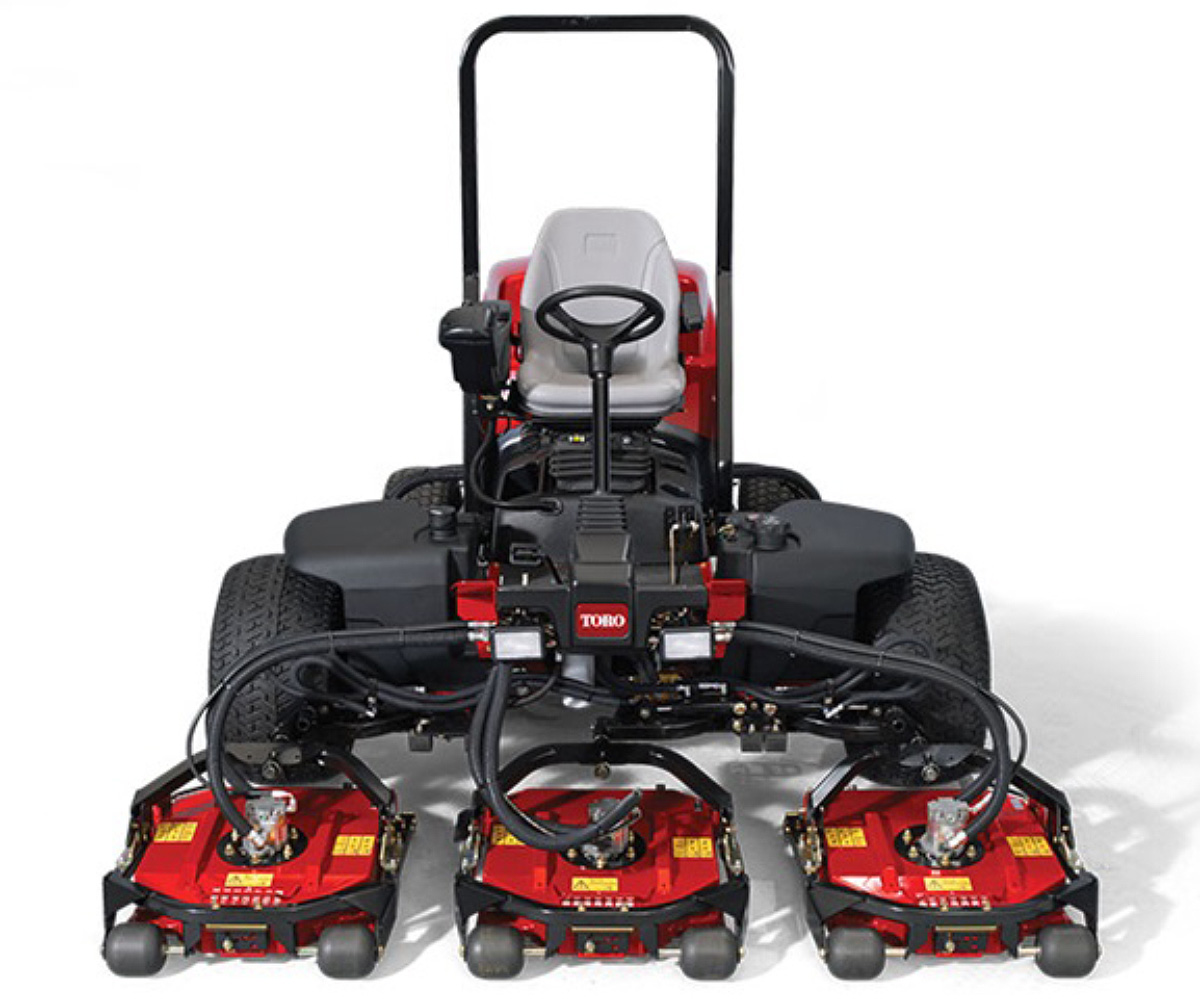 TORO Groundsmaster GM360
The TORO Groundsmaster 360 utilises revolutionary Quad-Steer all wheel steering to maximise productivity. Climb hills without slipping. Make 180° turns without tearing turf. Hug the turns or side hills while mowing in total comfort.
Save time without sacrificing quality. It's a performer in every sense of the word. A higher quality of cut, speed and efficiency, lasting dependability. Surprisingly, the world's most
exhilarating mower is also the most efficient.
Click to read the TORO Groundsmaster 360 Brochure.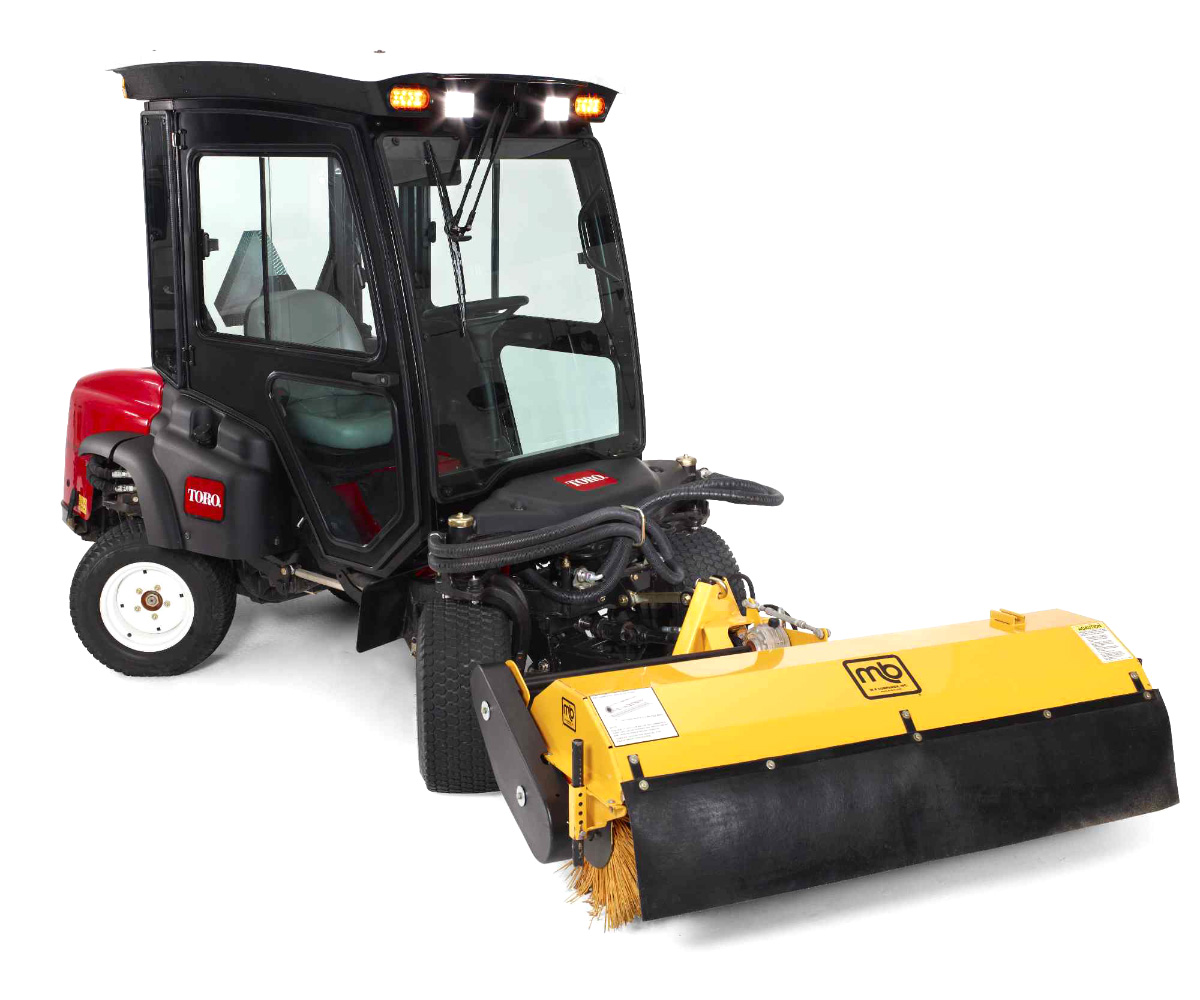 TORO Groundsmaster GM7210
The Groundsmaster 7210 is a zero-turn rotary mower rugged enough to be called a Groundsmaster. Powerful Kubota 35 hp (26 kw), 3-cylinder, liquid-cooled turbo diesel engines get the job done well.
Durable heavy-duty 7-gauge welded deck construction and the industry's toughest spindle assembly provide long life. Use the Groundsmaster 7210 for more than mowing with the added versatility for removing snow, grooming infields and blowing leaves.
Click to read the TORO Groundsmaster 7200-7210 Brochure.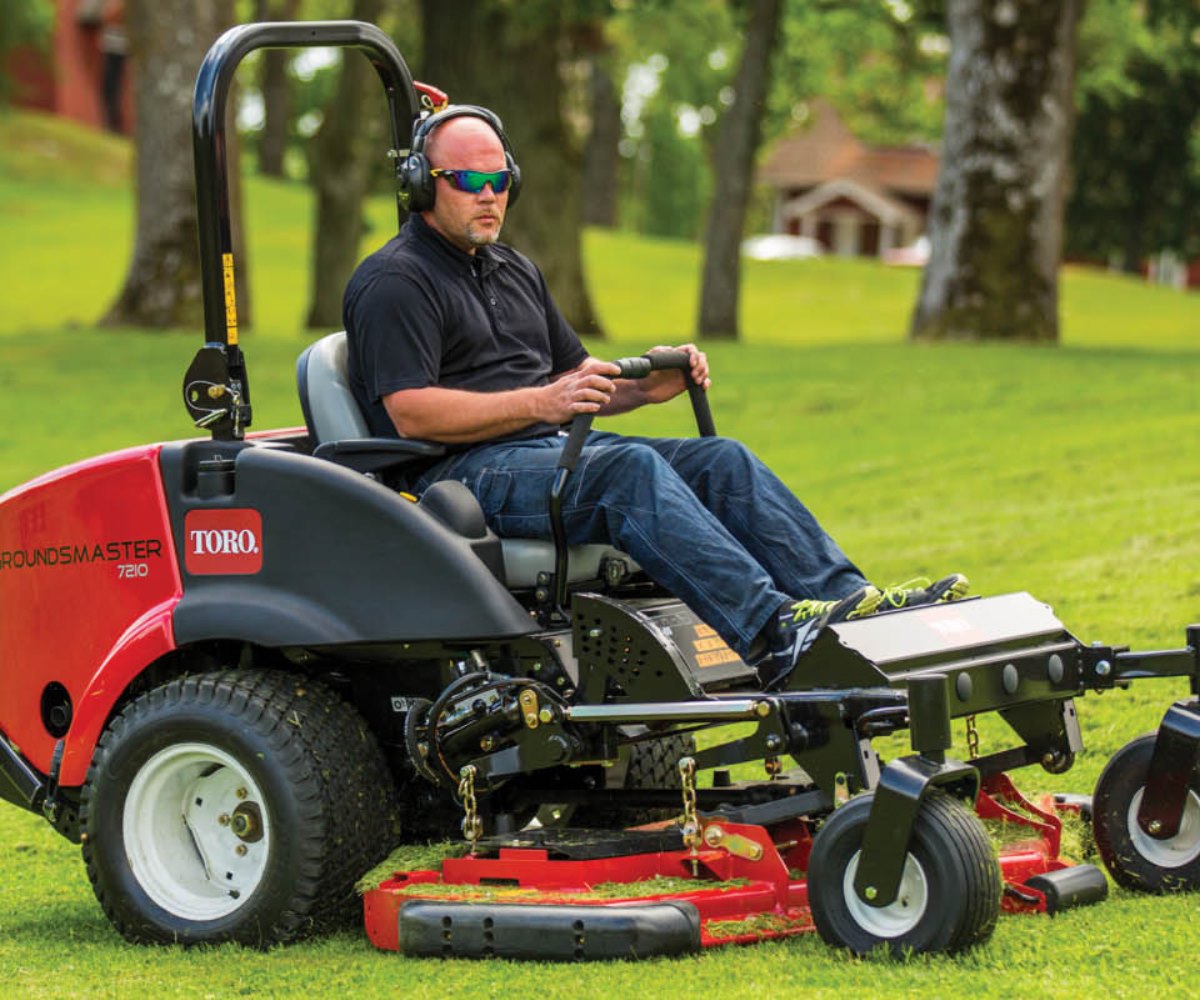 For more information
Contact your local Lloyd Ltd branch to learn more about the TORO Groundsmaster range or to book a demo.