Efficient and easy to use: G&T Solutions chooses Kobelco
At this time of year in particular, Trevor Dykes, owner of G&T Solutions, is busy helping his customers manage their grounds through land drainage and ditching.  After trialling the machine for a couple of weeks, Trevor recently purchased this Kobelco SK75SR-7 excavator from our Construction Sales Specialist R John Weir.
"I'm delighted with this machine", said Trevor.  "When I trialled it, it was the smooth operation which really impressed me – it's not jerky on the levers like some machines.  It's also quiet and has excellent visibility from the spacious cab.  I've really noticed the difference with fuel too – I'm only using 6 litres an hour!"
Trevor is currently using the Kobelco to shift silt from the ditch around a customer's field to improve drainage.  Given the soft ground, the larger tracks have given excellent stability, balancing the machine well.  Its power has also impressed: "It has excellent digging ability.  I was recently working where there were large rocks and they didn't faze it at all.  It's a very impressive machine.  I like it a lot – if I didn't I wouldn't have bought it!"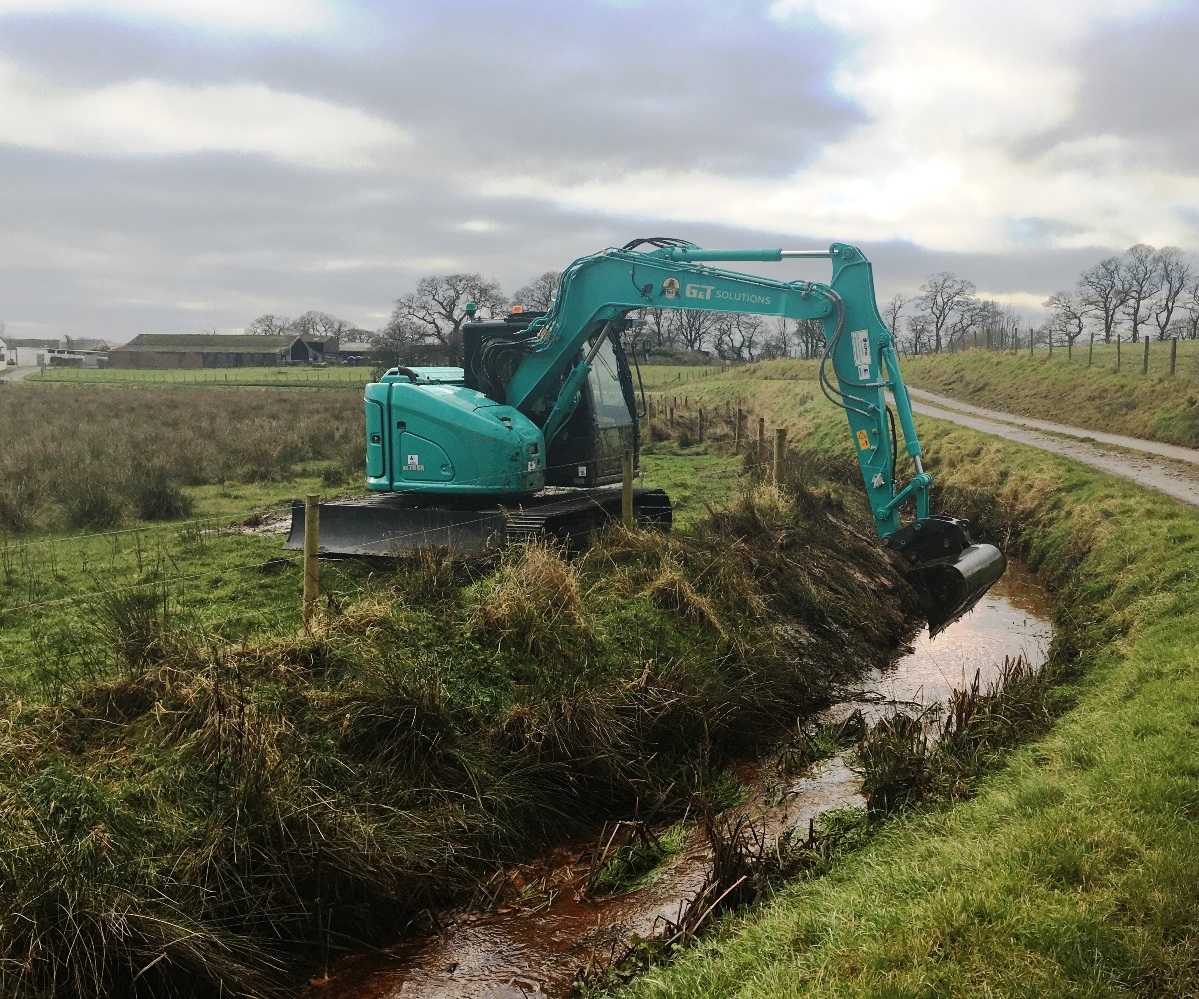 For more information on the Kobelco range or on any of our construction machinery solutions, please contact our Construction Sales Specialists:
– Dumfries: RJ (John) Weir on 07909 256112 or rjweir@lloyd.ltd.uk
– Cumbria: Chad Rothon on 07980 798311 or chad.rothon1@lloyd.ltd.uk
For more on the Kobelco range, click here.