LLOYD LTD WIN GARDEN MACHINERY DEALER OF THE YEAR 2022
We are delighted to announce that Lloyd Ltd has won the prestigious 2022 Garden Machinery Dealer of the Year Award. 
The Award was announced and presented to our Groundcare & Lawncare Sales Manager Simon Holmes at the Service Dealer Conference and Awards on 24 November by Jonathan Snowball, Head of Business Unit, Professional UK from sponsors Husqvarna.
The Awards, organised by the leading business magazine Service Dealer, are now in their 18th year and recognise outstanding sales, service advice and support by dealers in the garden machinery, professional turfcare machinery, farm machinery and forestry equipment industry.
Awards are also given for Apprentice of The Year, Star of The Dealership, Initiative of the Year and Leadership.
The judges said of Lloyd Ltd, "Garden Machinery Dealer Of The Year was the most popular category in this year's awards, with the judges having their work cut out choosing from a long line up of excellent entries.
"Lloyd Ltd however have demonstrated a pro-active attitude to all aspects of their business – from customers, to dealerships, to considering sustainable energy in their product range. Investing in the sector is of great importance to them, with every branch having a lawncare specialist on hand."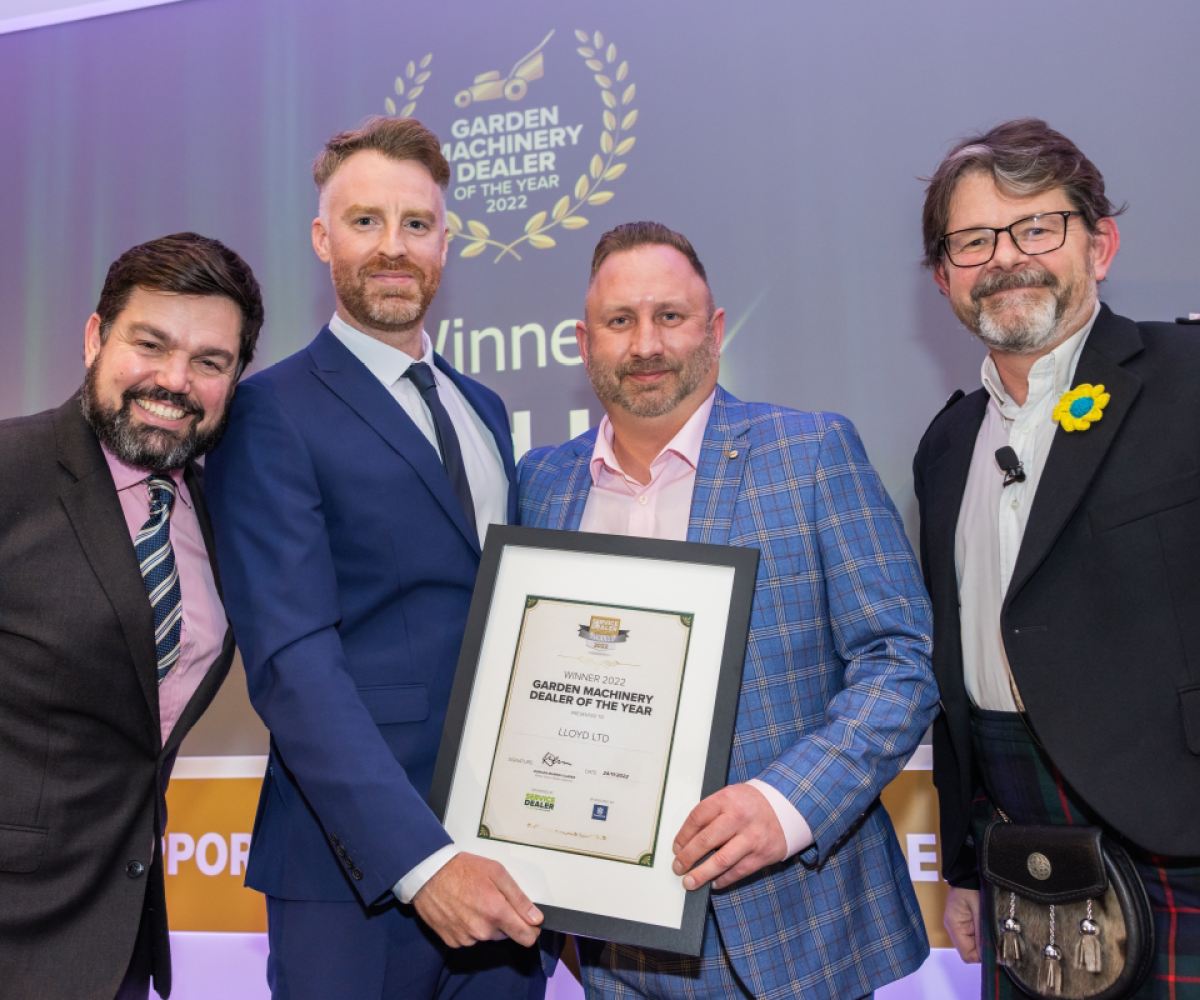 Steve Gibbs, editor of Service Dealer magazine, added, "Each of our winning dealerships and individuals represent the finest examples of trusted, local businesses serving their communities. In these times of economic uncertainly when consumers are looking for not only great value but also exemplary levels of customer service, it's reassuring that there are still independent, specialist companies out there, such as our Dealer Of The Year winners providing their customers with unparalleled levels of support."