Take part in the Tractors & Tinsel Convoy
We are delighted to support our friends at Agri Health Matters with their fundraising Tractors & Tinsel Convoy on Monday 19th December 2022.
Timings are:
16:30pm Convoy meet-up at Hopes Auction, Wigton.
18:30pm Convoy set-off: Aspatria, Maryport, Cockermouth, ends at Mitchells Auction, Cockermouth
For full details on where to join or watch see below.
To register your tractor: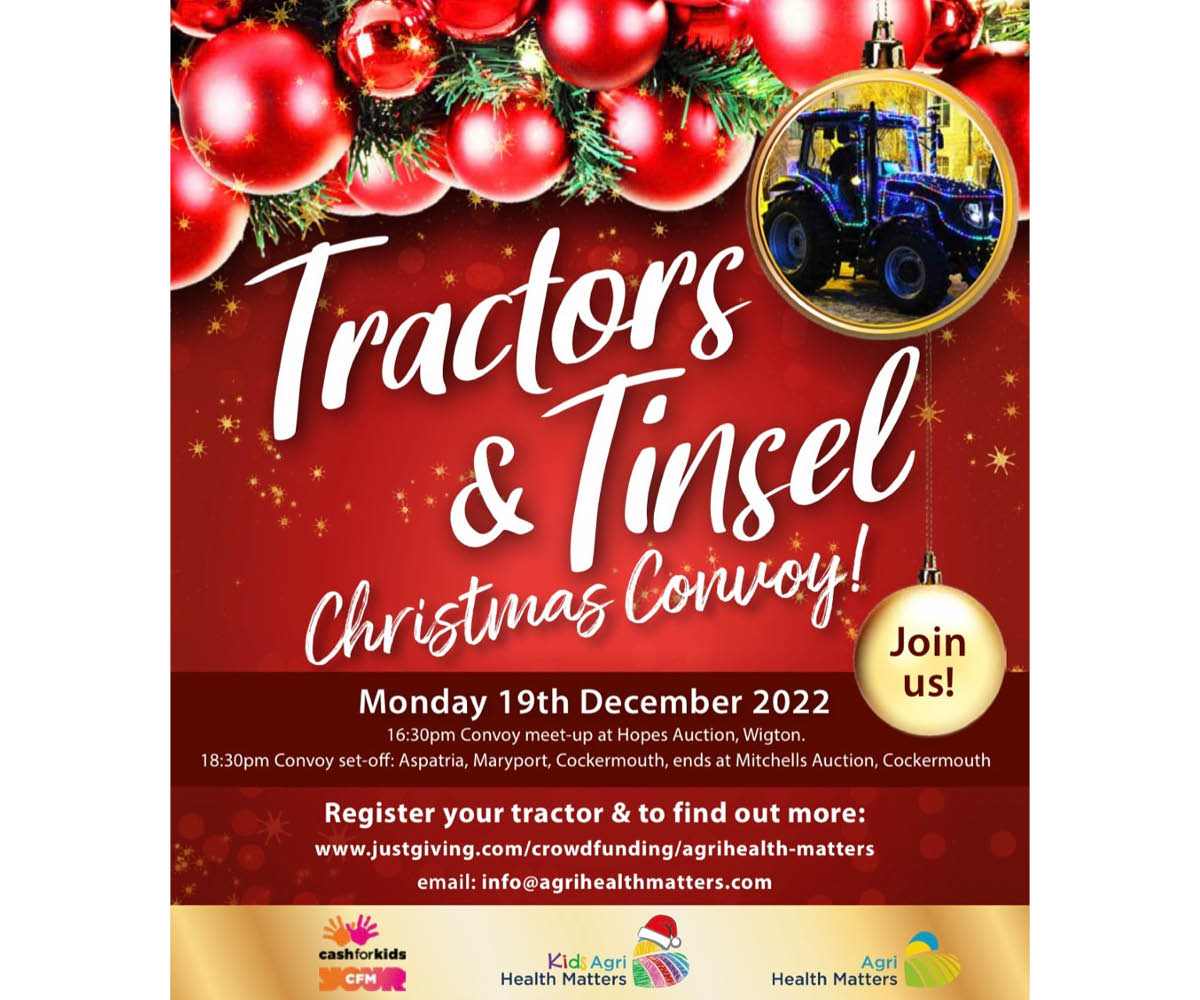 Here is the route for the convoy.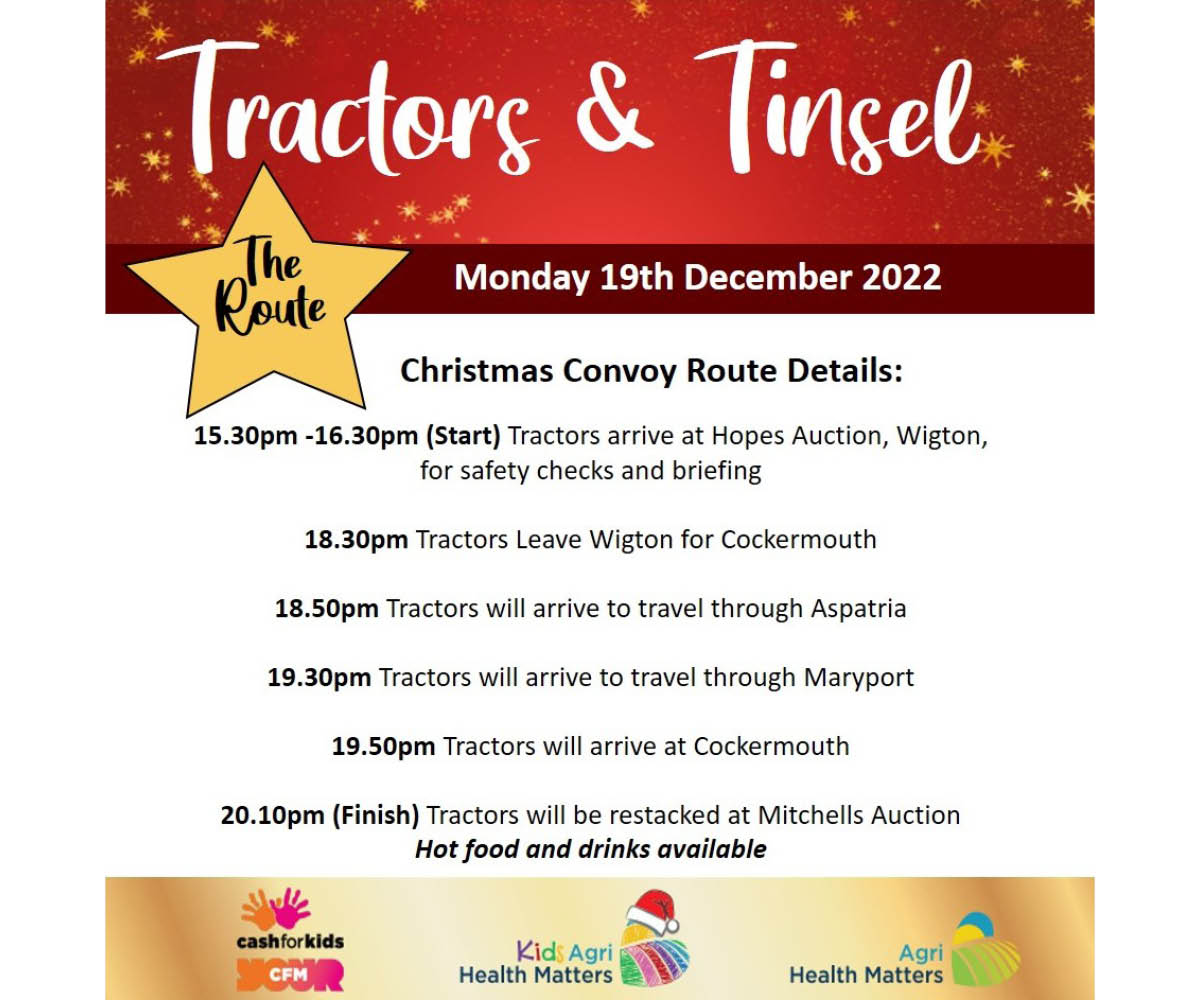 Here is where to watch the convoyT.