Apprenticeships are a key part of our business as we develop our staff for the future.  The apprenticeship roles we offer are not solely in the service side of our business, but also cover administrative and professional roles such as Accountancy and our parts operations.
At Lloyd Ltd we pride ourselves on the fact that many of our apprentices continue to develop their careers within the company.  Here are some examples of valued staff who started as apprentices and have now progressed in their chosen roles.
The future is bright at Lloyd Ltd!
Learn more about:
James Little – Workshop Foreman, Lloyd Ltd Carlisle
When starting out my apprenticeship I was working alongside a Service Engineer where I learned and developed diagnostic and service skills. I also went to Newton Rigg College as part of my apprenticeship course.  Lloyd Ltd have sent me on numerous product training courses to help to get to know the product to be able to carry out repairs and service them.
The main achievements I have gained at Lloyd Ltd is achieving Master Technician status on New Holland tractors and, hopefully, by the end of the year gaining Master Technician status for combines. Also becoming Workshop Foreman and looking after the Agricultural Division.
Lloyd Ltd have always encouraged me to better myself.  Every day is different and challenging, but I still get a feel of achievement from what I do.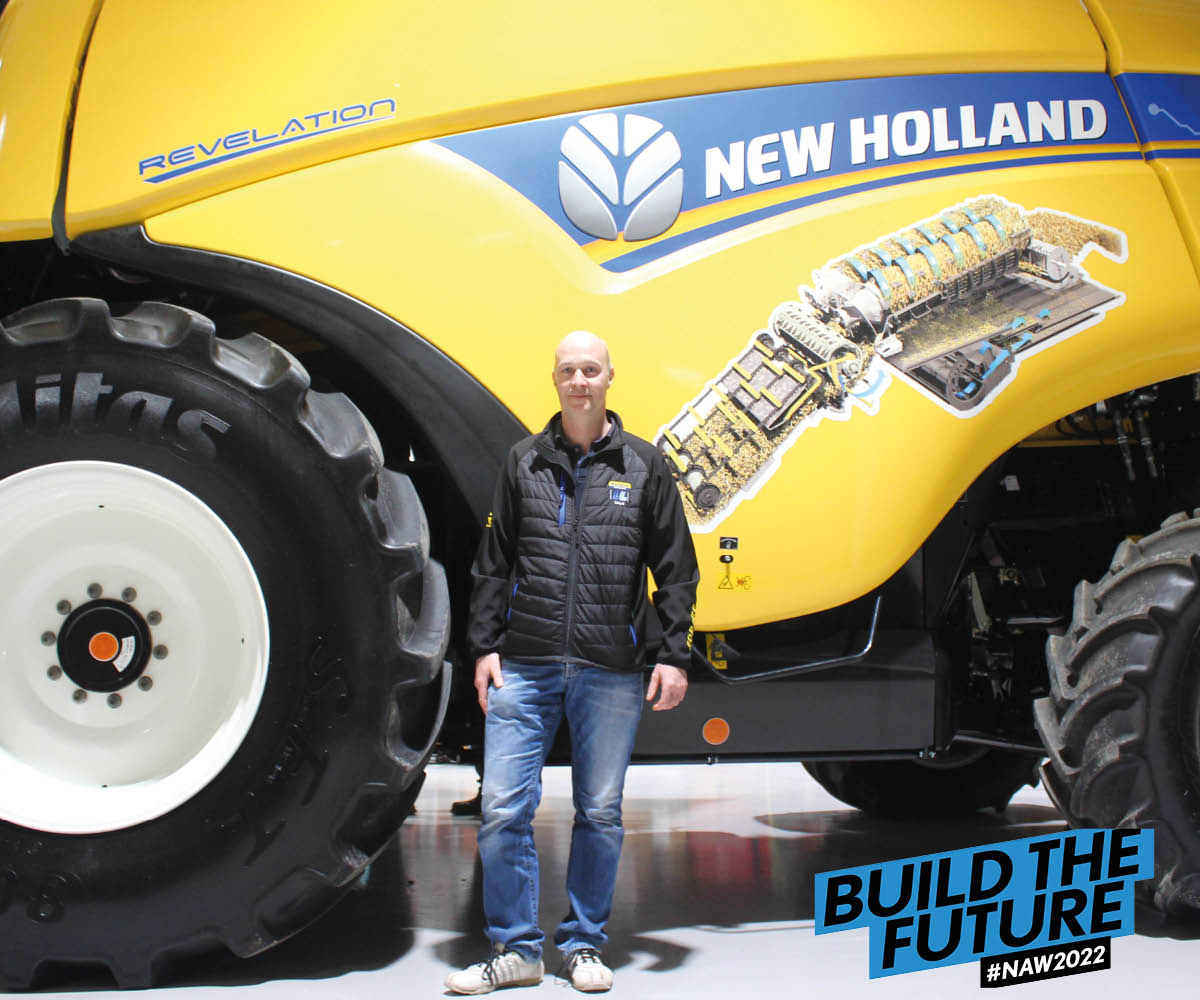 Michael Purves – Parts Manager, Lloyd Ltd Kelso
All those years ago, it was certainly different times to what we find ourselves in these days, but the one thing that has remained the same is that Lloyd Ltd is as attractive today as it was back then when I started my Lloyd Ltd journey.
I left school when I was 15 and was on day release work placement through the college doing Ag engineering as I could not get full-time employment until I was 16yrs old.  There was no such support back then for young people, not like the investment and commitment Lloyd Ltd provides to apprentices these days.
Full-time work was few and far between when I started out after leaving school.  When I turned 16, I was given the opportunity to come into the Parts Department.  I took the position although it was more for the sake of a full-time job than expecting to make such a long-term career from it, but who knew what the road ahead would turn into?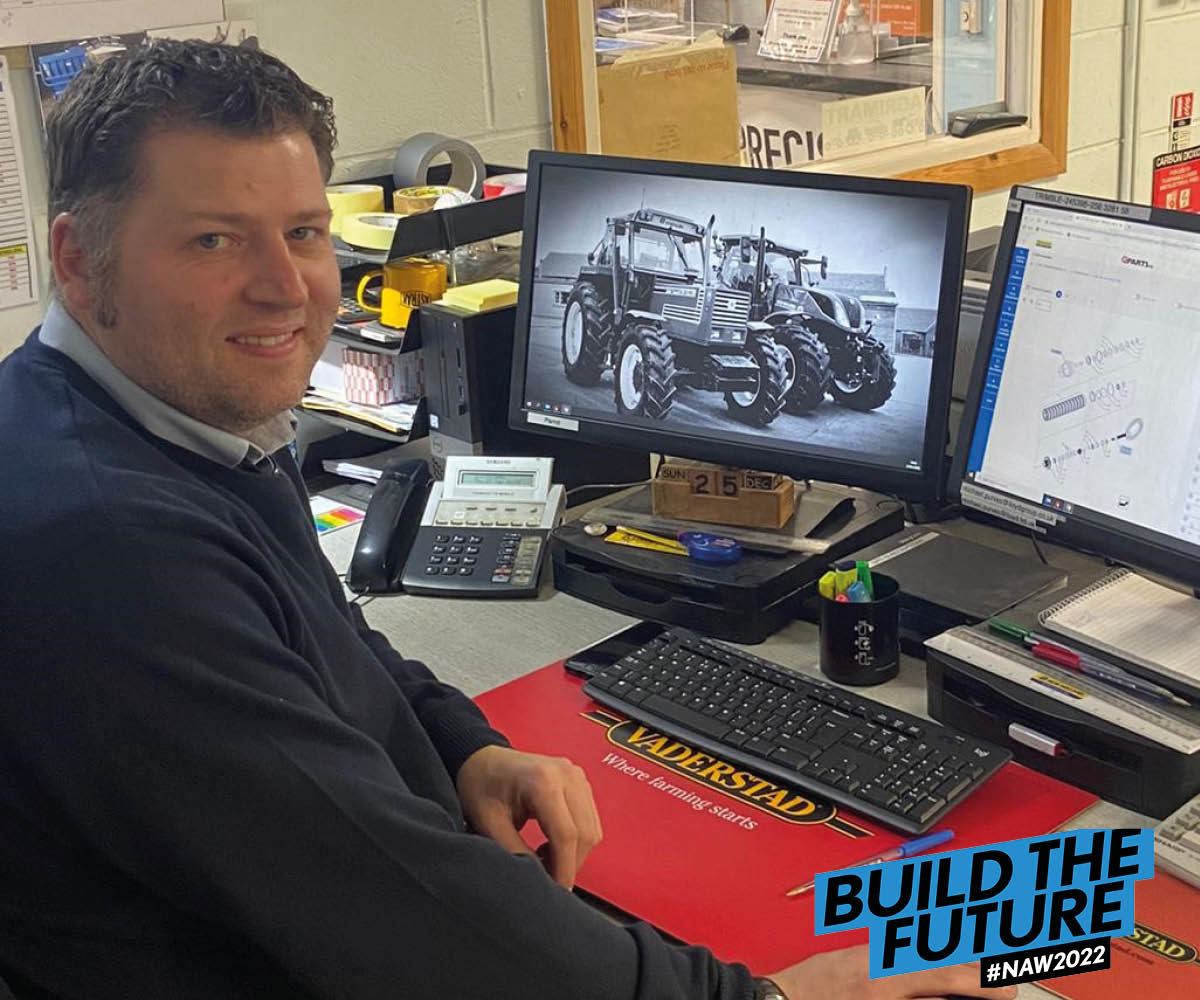 Lloyd Ltd always seems to manage to tailor any role to the individual, letting them grow and develop so they can then hone in on their strengths. It's a mutual relationship – it's as much the individual showing commitment to Lloyd Ltd, as well as the company showing a commitment to the individual.  People always seem to progress and get better during their time with Lloyd Ltd – well, certainly from what I have seen with work colleagues that I have worked alongside!
My main achievement, without doubt, is being in the position that I am in today as Parts Manager. I can certainly say it has not been achieved by my own skills, but I must give credit to some great and exceptional work colleagues along the way, most of whom have also been with Lloyd Ltd for a long time.
I have worked in every department in the business, doing various roles in each one, but as mentioned before, Lloyd Ltd and I found the best place for both me and the business, from 6 months in the workshop, then 2 years in stores, then 4 years in sales, then back into stores for the last 20+ years. One telling point from me personally, which has stuck with me and always will, is that circumstances and business never stand still. I found myself in the midst of a company re-structure, which was a worrying time for a lot of staff involved at the time, but Barry Lloyd took the time to put an arm around me to assure me that I had long-term prospects with Lloyd Ltd and would always be included in whatever was to come in the future.  From that point forward, I felt more valued, appreciated and an integral part of Lloyd Ltd.
If I can do it, anyone can!  There is no limit to your career or your progression – it's down the individual to buy into the Lloyd Ltd vision and want to be part of what we are doing.  You will only get back what you put in – it's a two-way street, as they say!
Chris Naylor – Financial Controller, Lloyd Ltd Head Office
At school when choosing my options for A-Levels, I had Accountancy in mind.  The two routes of getting into Accountancy were University or an Apprenticeship.  The idea of an Apprenticeship appealed to me, offering both on-the-job and off-the-job training whilst also earning a wage.
When I started out at Lloyd Ltd as a Trainee Accountant, I went to a weekly night class where I gained my AAT qualification. I then went on with the support of Lloyd Ltd to complete CIMA which is a Chartered Management Accountant qualification designed for working in industry.
When I joined Lloyd Ltd in July 2011, I learned and worked in all areas of the Accounts Department, understanding how each team contributed to the running of the company.  In 2015, having completed the AAT qualifications and whilst working on CIMA, I became Assistant Accountant for the company.  In 2018 I passed my final CIMA exam and was also promoted to Management Accountant.
My main achievements during my career at Lloyd Ltd are becoming CIMA qualified, being promoted to Management Accountant and more recently Financial Controller. I have also been responsible for modernising our fleet with the transition to electric vehicles which has provided substantial savings both for employer and employee.  I have also championed the digitalisation of processes within the company.
Lloyd Ltd have supported me with developing my skills through working with a wide range of stakeholders of the company, being part of and leading projects and setting a clear path of career progression.  Knowing the next stage of my career has helped shape my development to give me the knowledge and skillset required to continue progressing.
I would 100% recommend exploring apprenticeship opportunities, particularly with Lloyd Ltd.  They are a great, family-run, local company to work for that supports progression and development to build a career for the future.
Michael Dixon – Groundcare Supervisor, Lloyd Ltd Newcastle
Lloyd Ltd has taken the time to get me the training I needed on the job while shadowing qualified technicians and earning while learning too.
The company has been very supportive through the progression of my career, beginning with plenty of training from manufacturers and other providers to better my product and technical knowledge.
When I became competent in performing tasks, I was given a company van to start and complete work on-site which has changed how I see my job again – it gives you a sense of freedom and also confidence. A lot of the skills I have picked up are transferred back to my personal life, from car maintenance to household repairs and more.
I'm currently in the process of being inducted onto the Master Technician program with Reesink Turfcare, which will be a huge achievement once completed. Again, Lloyd Ltd has been a great support with this to allow me to progress my career.
I would definitely encourage considering apprenticeships opportunities as it gives you the chance to earn while you learn. You get a real taste of industry work while training and growing a great career.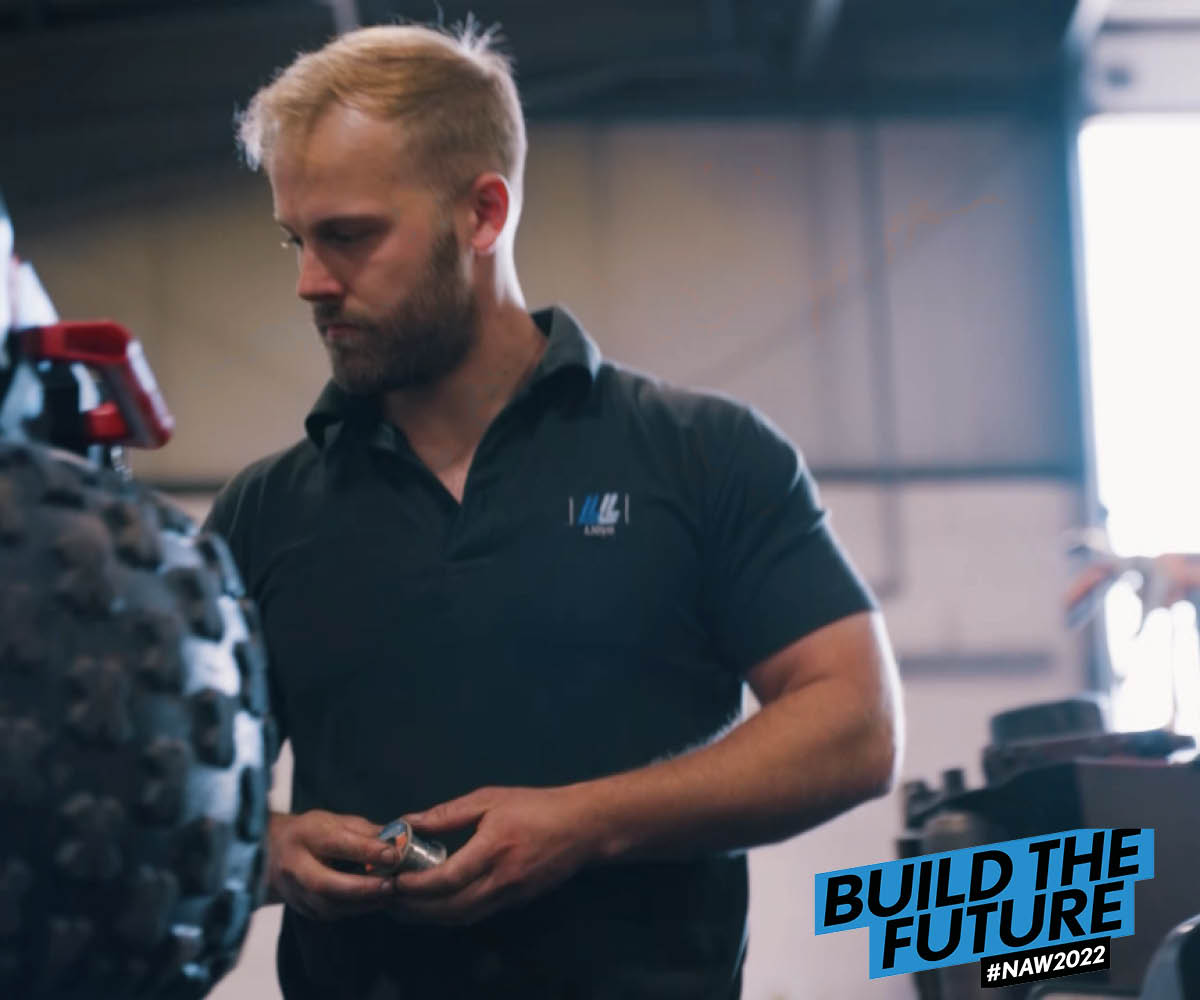 Want to learn more about Apprenticeship opportunities at Lloyd Ltd?
Click here for further details.