The Apollo Classic is the latest addition to the Equi-Trek range and offers a spacious and light horse area with exceptional headroom to accommodate horses up to 18hh. Horses travel forward-facing and are unloaded with ease using the extra wide front ramp.
For further information, contact our Equi-Trek Sales Specialist Ian Scott on 01387 720 461 or ian.scott@lloyd.ltd.uk or complete the form below.
The Equi-Trek Apollo Classic offers forward-facing travel with a front and rear ramp.
Chassis Gross Weight: 2,600kg chassis upgrade
Prices for the Equi-Trek Apollo Classic:
£6,665.83 Excluding VAT
£7,999.00 Including VAT
Main Body:
Horse Area ctd:
Aerodynamic Fibreglass Mould
Collapsible Breast Bar
Galvanised Steel Chassis
Composite High Impact Kick Boards
Independent Suspension
Composite Panels
Four Fully Braked Wheels
Front Window
Built in ISO9001 Factory
Head Divider
Comes with Launch Edition pack.
Rear Doors
Accessories: Wheel Trims
Chassis Upgrade
Horse Area:
Light and Spacious Interior
Partition with PVC Skirt
2 Horse and Haynet Tie Rings
Side Windows
Slip Resistant Rubber Ramp
Strong Aluminium Plank Floor
One Interior Light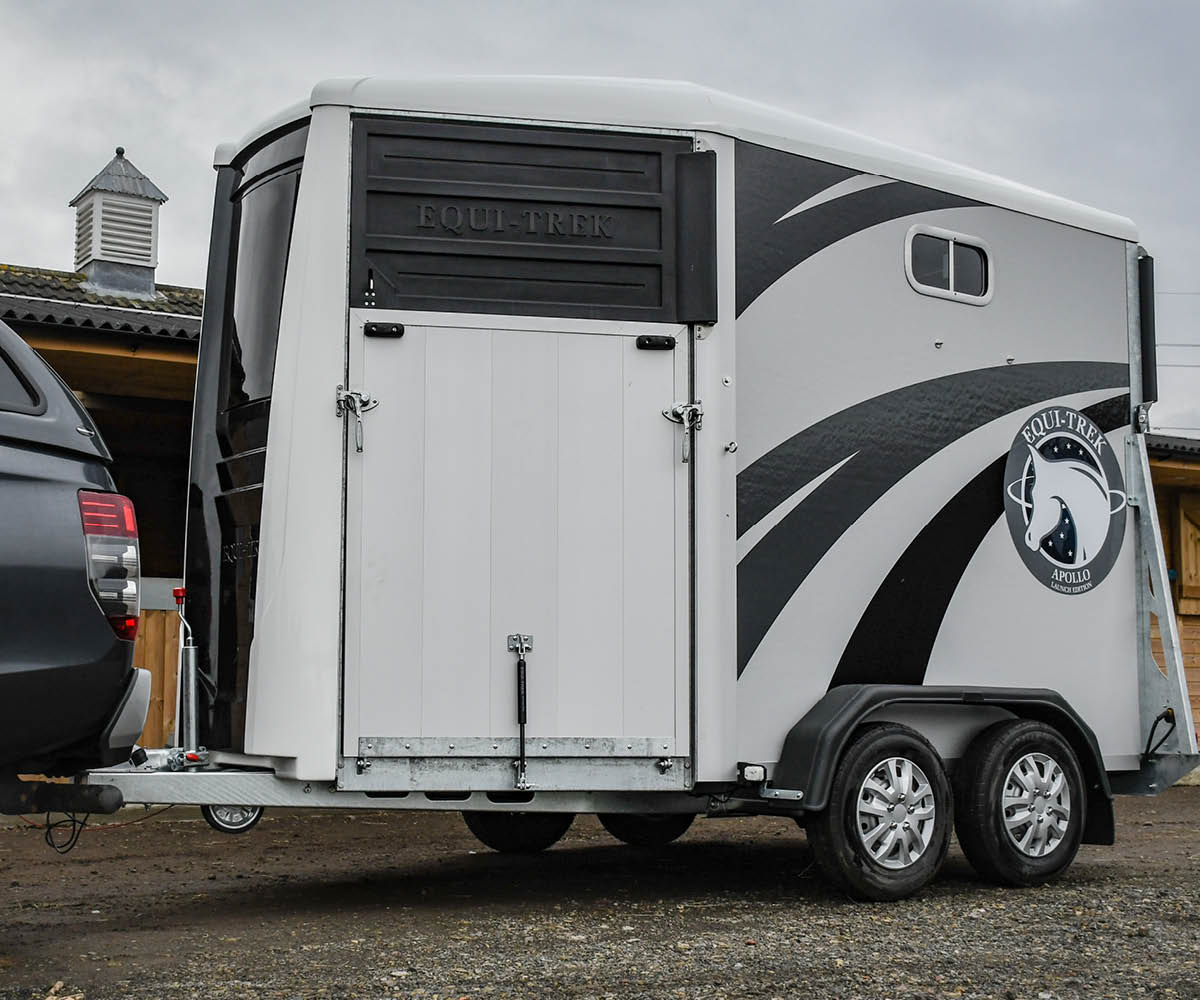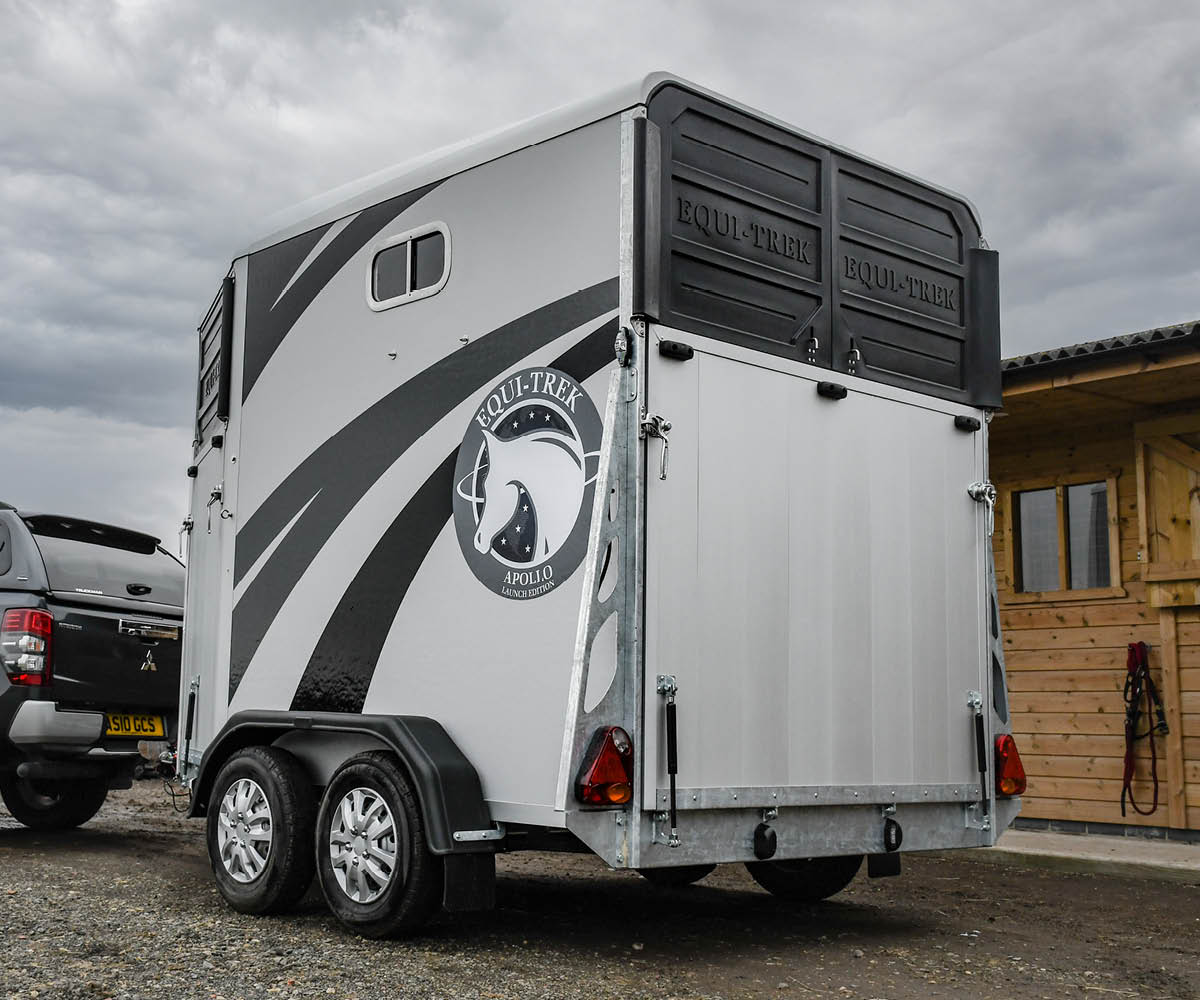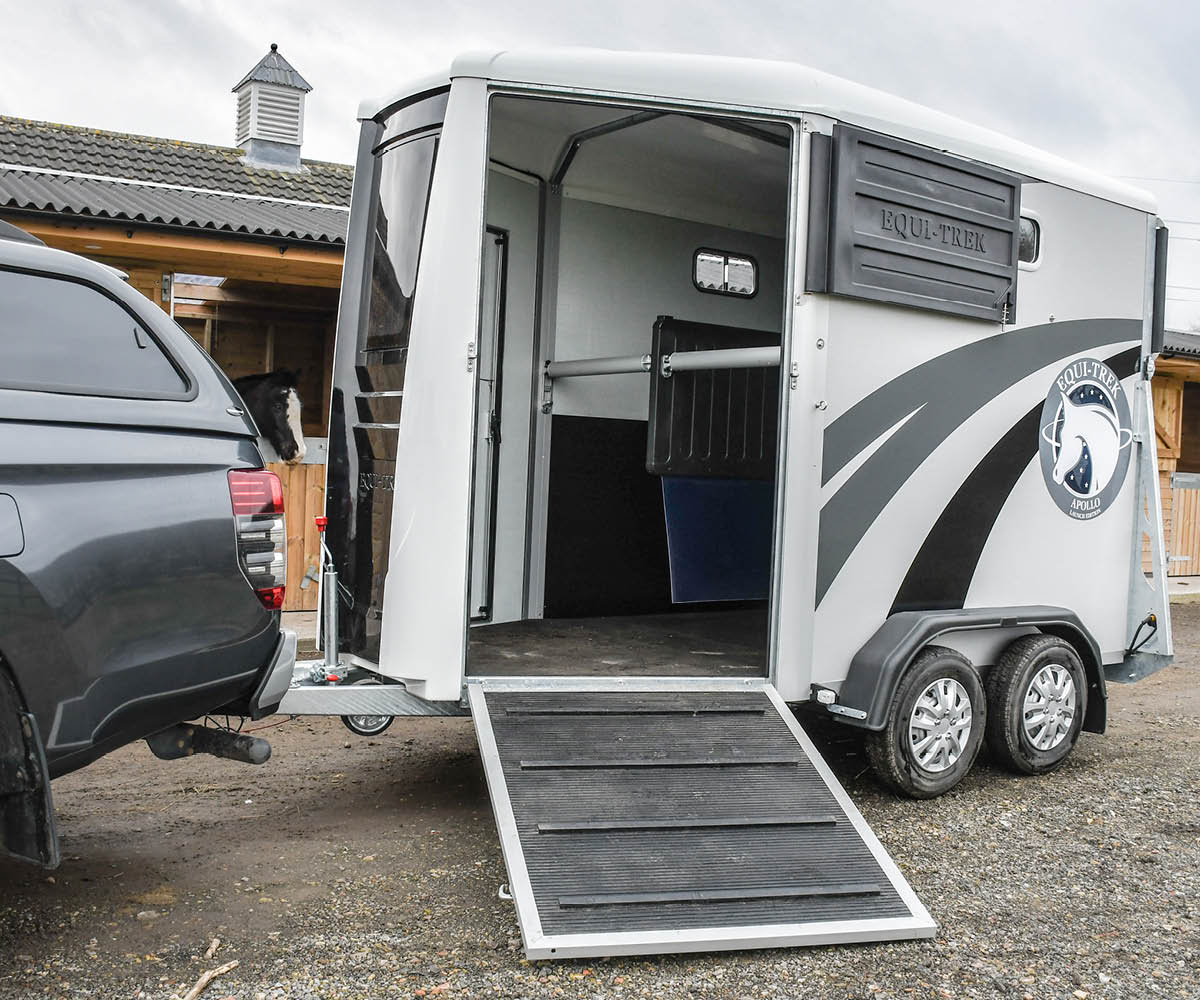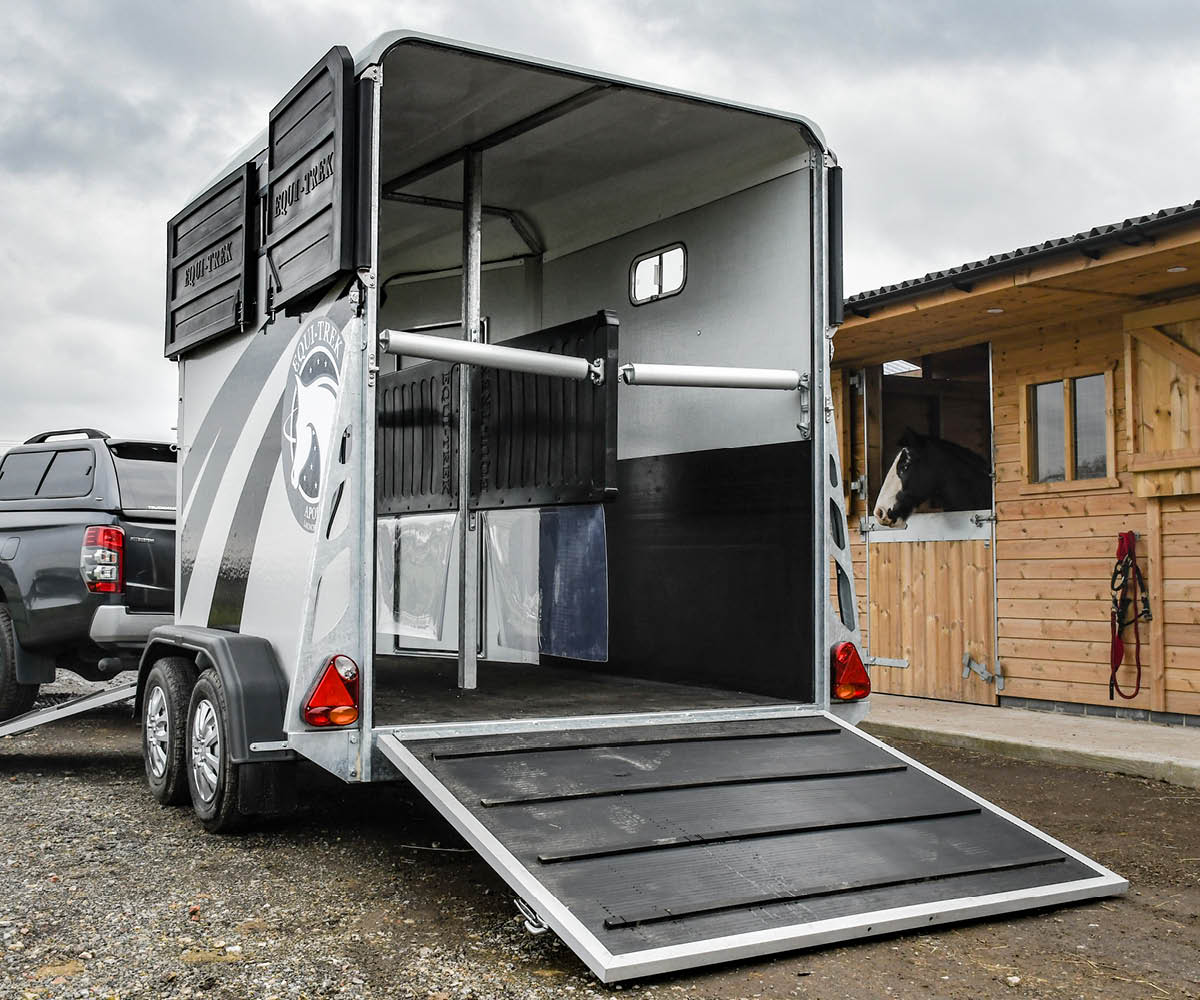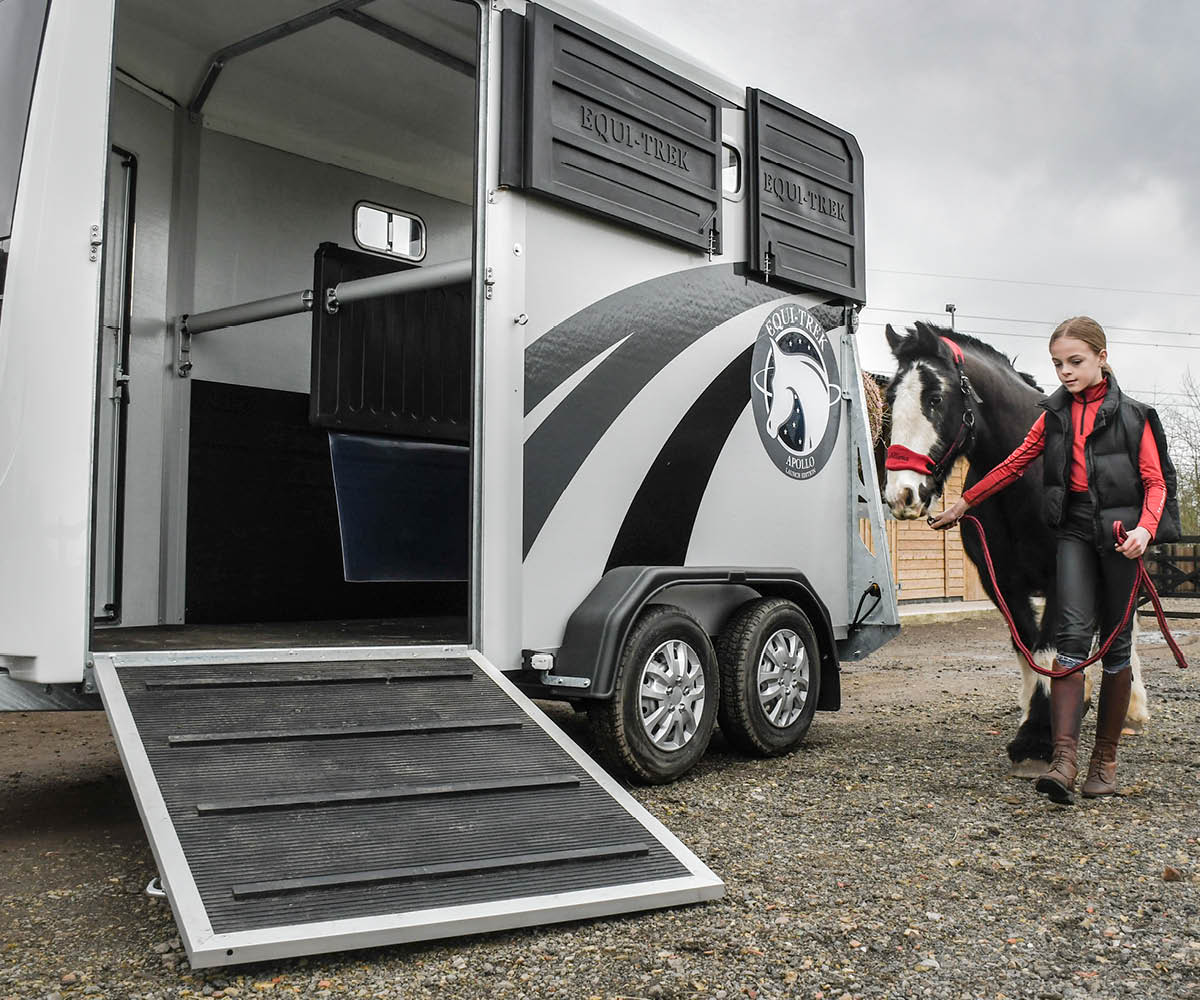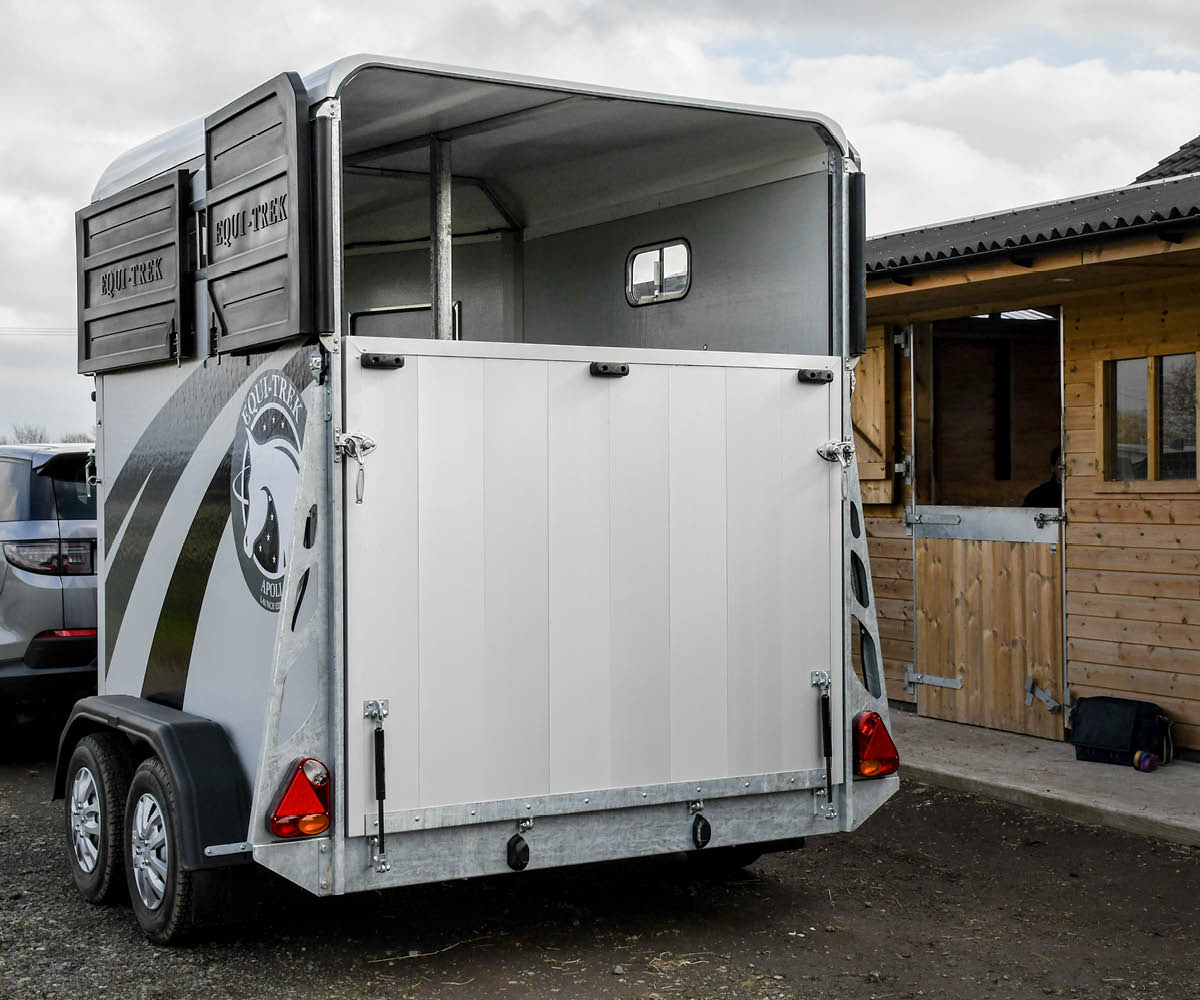 Apollo Classic
The new Apollo Classic in pictures.