TORO's extensive range of groundcare machinery solutions is second to none, and Lloyd Ltd is delighted to be able to offer their products covering a wide range of applications.
We are also proud to represent Bomford Turner whose innovative remote-controlled Flailbot mower is ideal for locations where access is limited or where operator safety is compromised.
Learn more about both these exciting machines:
TORO Commercial Triple Flail Mower LT-F3000
The NEW Triple Flail Mower LT-F3000 is a true game changer.
Designed to meet the challenges presented by restricted budgets and increasing demands of maintaining both short and long grass, the LT-F3000 delivers superior productivity, lower operating costs, easy servicing and maximum usability. This unique machine is the ideal choice for you to increase the length of time between cuts whilst retaining a premium finish.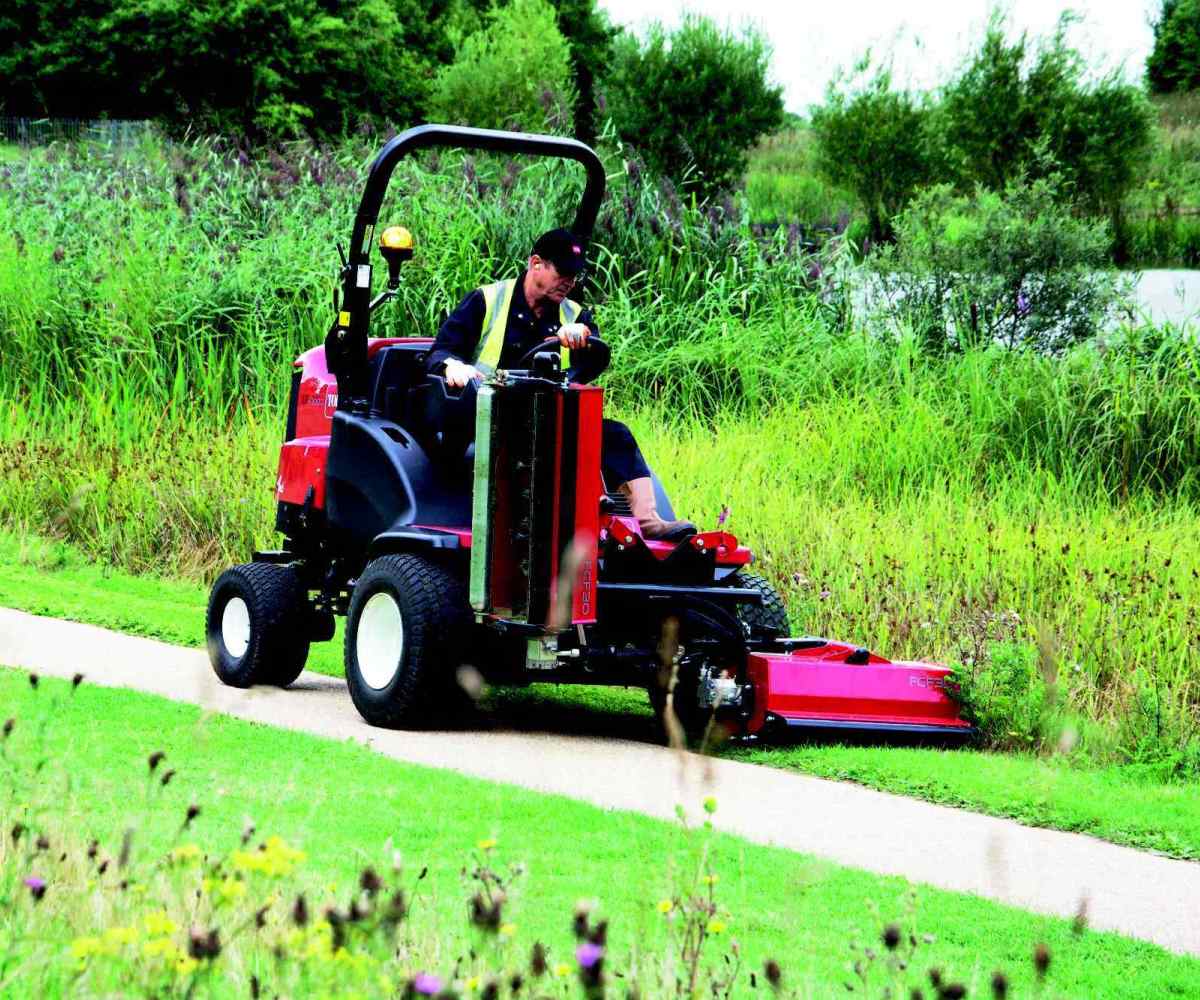 It has been specifically designed to save you both time and money. The robust design and impressive durability ensure it is a machine you can always rely on. Easy to clean, maintain and service, offering greater ground contour following and simple operation, the LT-F3000 can be used in all groundcare environments.
Parklands, playing fields, roadside verges, housing estates and schools are just some of the areas it can tackle. If you need to increase productivity, work within budget constraints and retain high levels of versatility, the LT-F3000 is now the only serious choice.
Click to real the TORO LT-F3000 Flail Mower Brochure.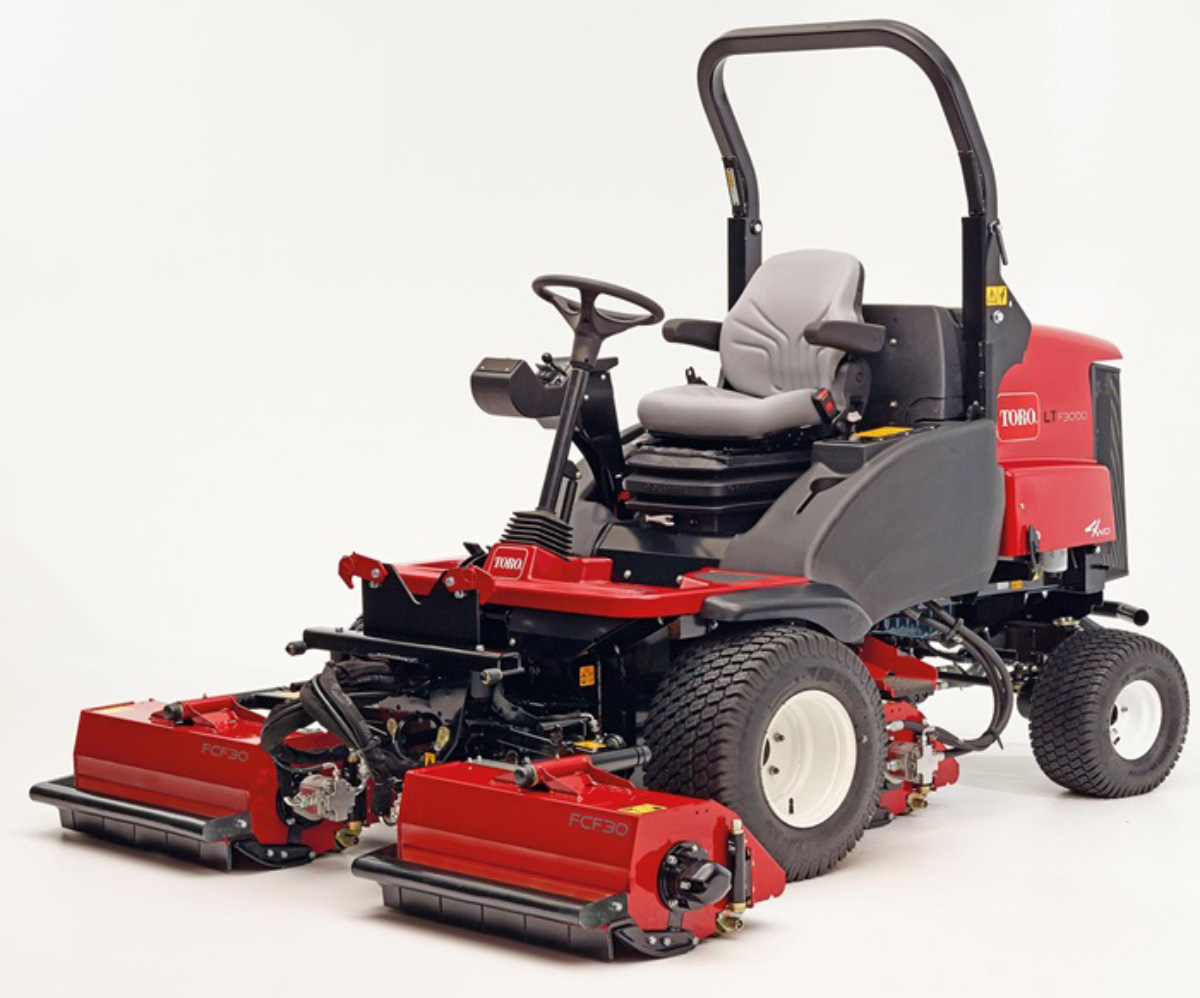 Bomford Remote-Controlled Flailbot
The Flailbot is designed for challenging terrains with the powerful industrial Perkins diesel engine fitted as standard, providing the ultimate in power-to-weight performance in the remote-controlled track bank mower market.
Covering challenging, steeply inclined terrain with a traditional man-on-board power mower puts a driver at risk.
A complete range of tools and accessories allow the Flailbot to be easily configured for a wide range of
applications.
Click to read the Bomford Turner Flailbot Brochure.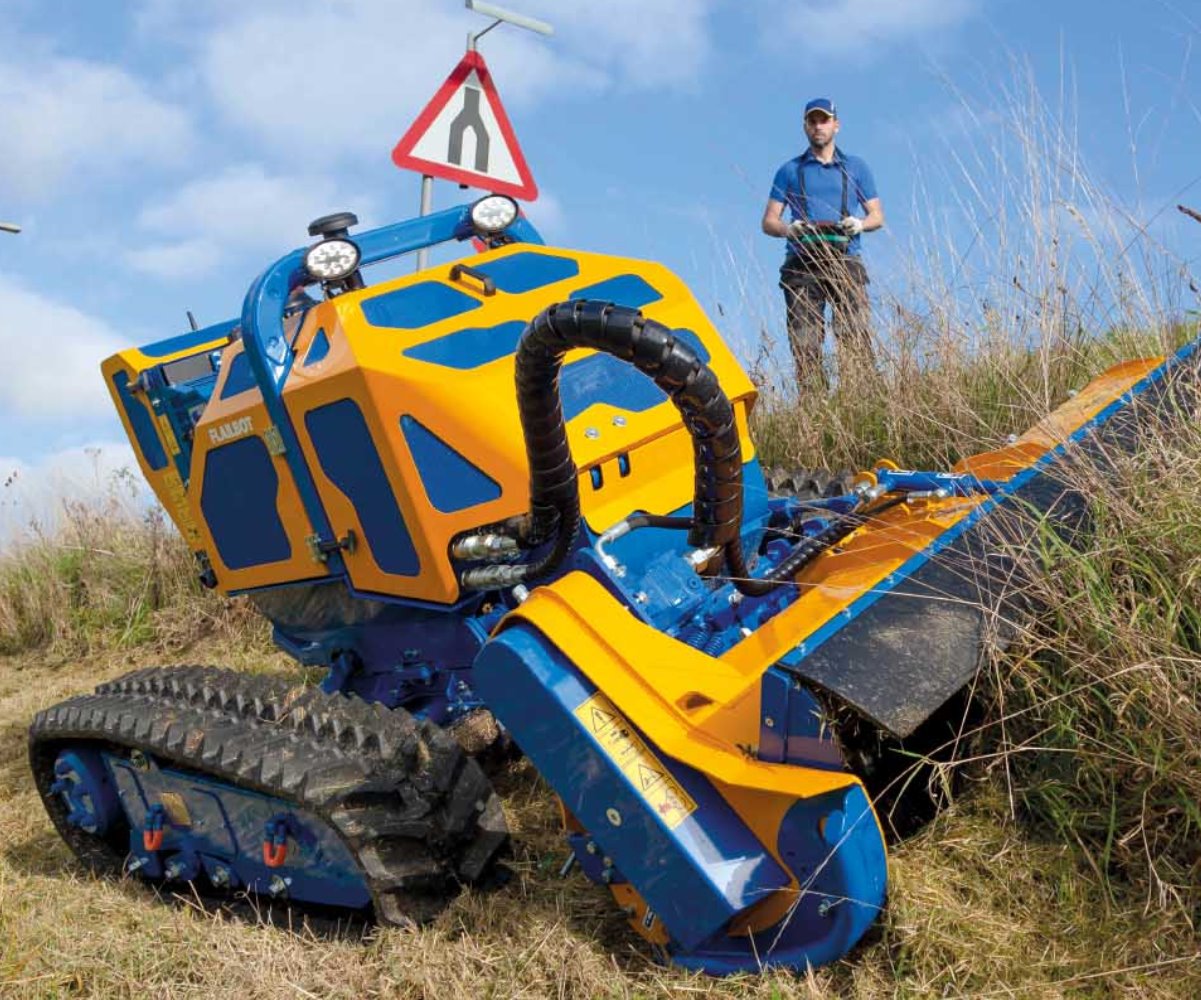 For more information
Contact your local Lloyd Ltd branch to learn more about our flail mower range or to book a demo.