TORO is world-renowned for its exceptional machinery for golf courses, keeping them in pristine condition and providing an outstanding finish of cut, and is therefore an integral part of Lloyd Ltd's product range.
The models below are just some of the Greensmaster range, so please contact your local Lloyd Ltd Groundcare Specialist should you be interested in any other models in the range.
TORO Greensmaster Mowers 3250 and TriFlex 3400 & 3420
The all-new TORO Greensmaster TriFlex mowers were designed to take precision cutting to a completely new level. Adopting the proven Flex suspension, the cutting units float freely over contours and undulations of the green resulting in a superior quality of cut and aftercut appearance.
Improved serviceability is another major advantage of the new TriFlex models. The tool-free, quick-change cutting units make servicing fast and easy, and a lift-gate footrest provides easy access to the centre cutting unit.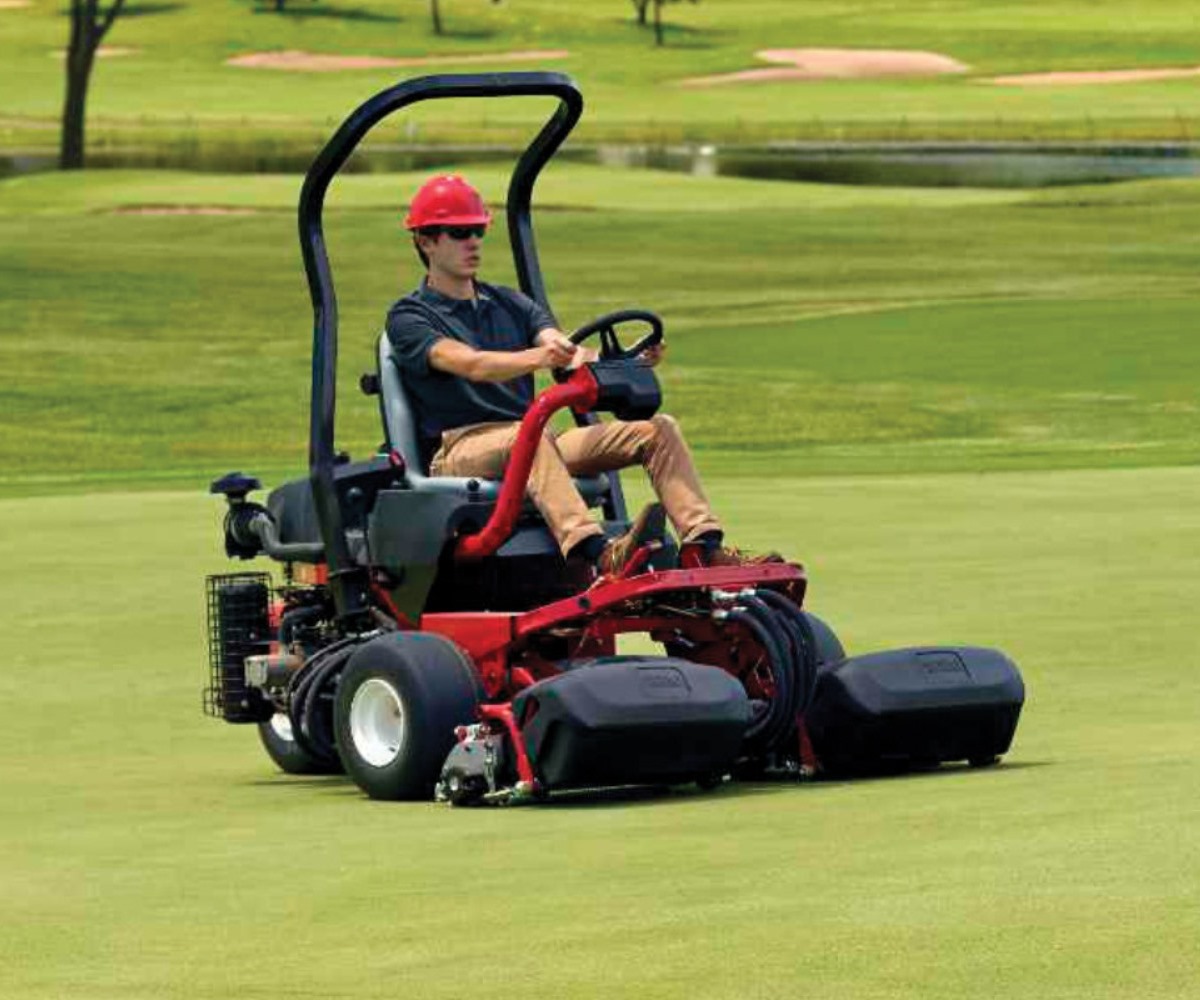 The suspension system maintains full floatation range to prevent gouging or scalping when going over undulations. Superior contour-following capability utilises an integrated "Flex" linkage system to allow cutting units to pivot around the centre of the front roller to master undulations and prevent side-to-side scrubbing of the putting surface.
The suspension system is designed to provide a slight lift to the inside of the cutting units during turns to deliver a consistently level cut and to reduce "triplex ring" for improved playability and turf health. The popular Greensmaster 3250 model is still available within the range.
Click to read the:
For more information
Contact your local Lloyd Ltd branch to learn more about our TORO Greensmaster range or to book a demo.