A key part of Lloyd Ltd's groundcare product portfolio, TORO's range of professional mowers includes the high-output mower range which is sufficiently versatile to work well in even confined spaces.
TORO High Output 5-Unit Mower T4240
The T4240 is a high output mower able to compete with tractor-drawn gangmowers in large open areas, yet has the versatility to be used in confined spaces as either a triple or a five unit machine. Excellent all-round visibility from the seating position allows cutting up to obstacles and helps ensure a safer operation.
The T4240 has two switchable modes (road/work) to suit the different traction requirements for grass surfaces and for road surfaces. Road mode gives a gentle four-wheel-drive traction which minimises tyre wear and is suitable for road surfaces.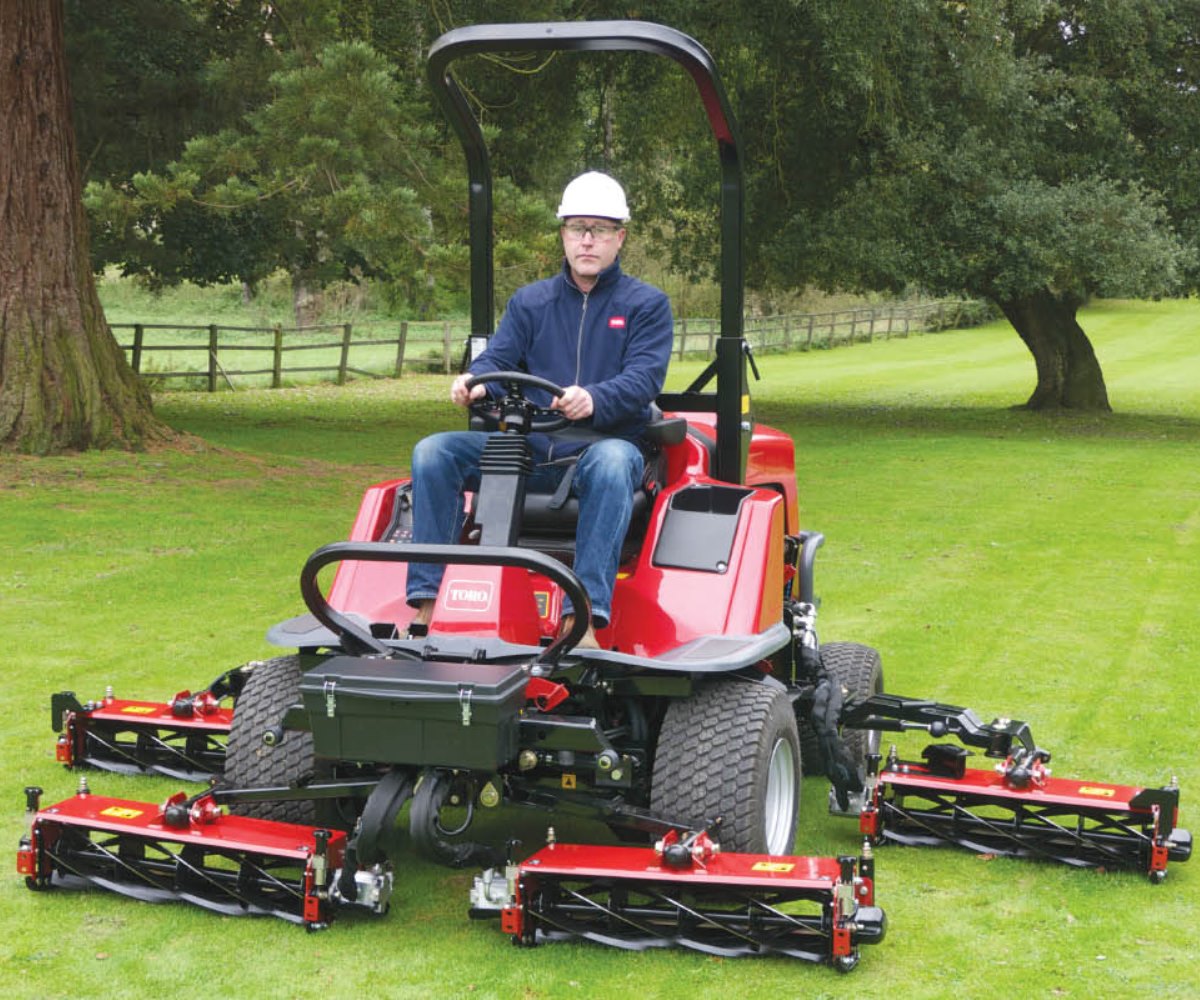 Work mode gives superior four-wheel-drive traction for loose or soft surfaces and also enables the use of the hydraulic differential lock for traction in extreme conditions.
The option of a fully-glazed all-weather ROPS certified cab gives maximum visibility and a safe comfortable working environment in all weathers.
Click to read the TORO T4240 High-Output Mower Brochure.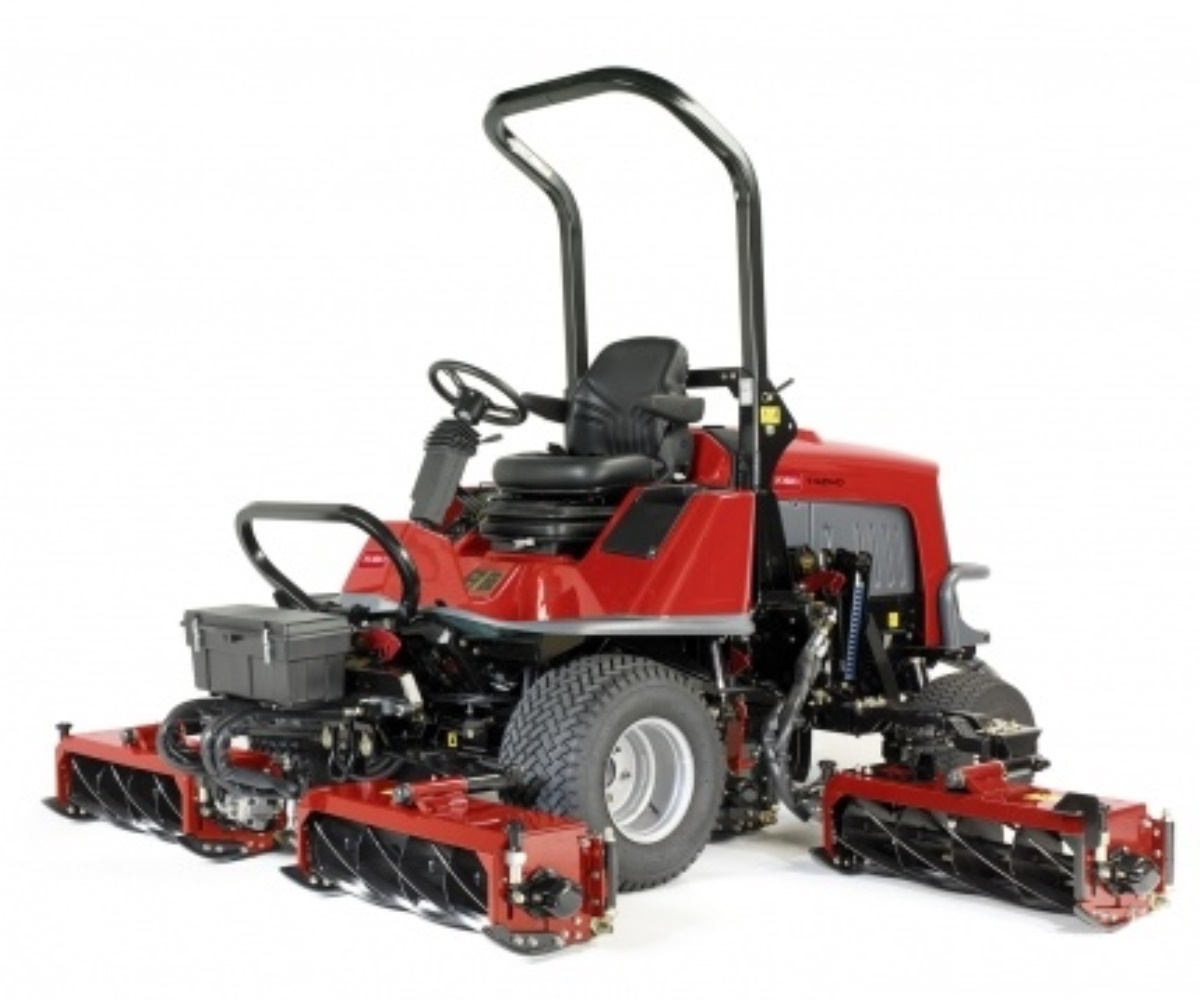 For more information
Contact your local Lloyd Ltd branch to learn more about our high-output mower range or to book a demo.