Aberdeenshire farmer Brian Greig also works as a fencing contractor and has a snow-clearing contract with his local council, so he needs a vehicle that is capable of fulfilling a variety of roles in often challenging conditions, and eating up the miles without breaking the bank.
No wonder, then, that Mr Greig is so pleased with the 4×4 Mercedes-Benz Unimog he has just purchased from the Newcastle-upon-Tyne branch of Dealer Lloyd Ltd. The legendary Unimog offers outstanding all-terrain performance and versatility. Not only does it beat an agricultural tractor in terms of comfort and agility, but it is also faster – with a 56 mph on-road cruising speed – and more economical.
The Greig family grows oats, winter wheat and spring barley for malting on 980 acres at Milbethill Farm, near Banff, some 45 miles north of Aberdeen. Its fencing business trades as  WLB Contracts – most assignments are undertaken locally to the farm, although the work regularly takes the company's three- and four-man teams further afield.
Mr Greig placed his order after Lloyd Ltd's Unimog Sales Specialist Simon Holmes arranged a week-long trial of one of its demonstration vehicles. "The Unimog impressed from the outset," recalled Mr Greig. "Not only was it quicker, but on the first day it used 45 fewer litres of fuel than our tractor on exactly the same job.
"The work entailed hauling manure from neighbouring farms up to six miles away, and putting it in stock piles. We ran both vehicles back and forth for a couple of days but I didn't even bother comparing the diesel consumption on the second – the Unimog was so much nicer to drive, very stable and with an excellent view from the cab, that I was already won over."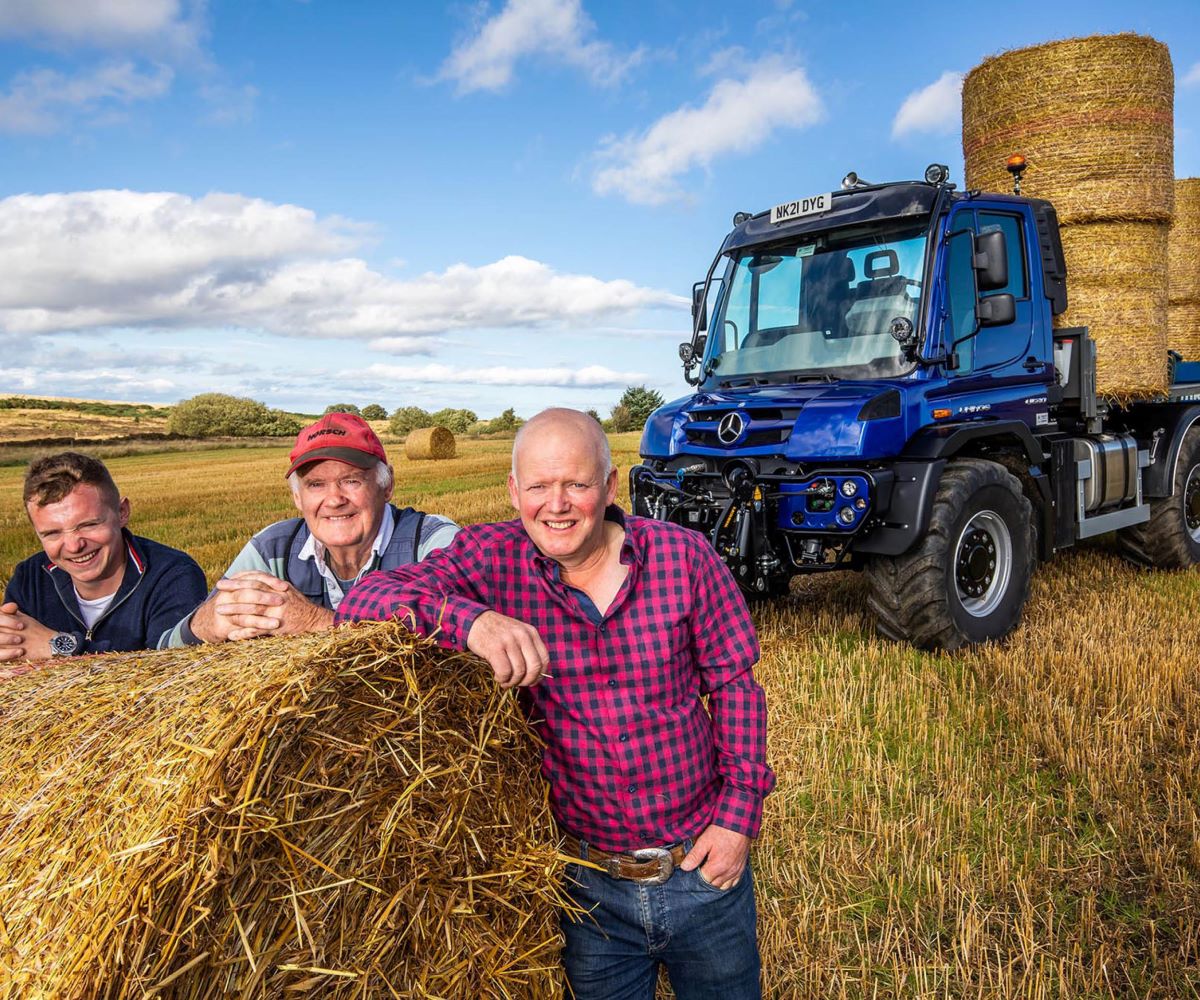 Mercedes-Benz is celebrating the 75th anniversary of its off-road icon this year. The Unimog range is built around two core variants: a UGE implement carrier and a UHE extreme off-roader that can be fitted with many different types of body. The implement carrier supplied by Lloyd Ltd for the demonstration was a U430 variant but when he sat down with Simon Holmes to specify his own vehicle, Mr Greig opted for a U530 with higher, 13.5-tonne gross weight.
His Unimog's 7.7-litre six-cylinder engine produces 220 kW (299 hp) and 1,200 Nm of torque. In addition to its standard eight forward and six reverse gears, the automatic gearbox came with an optional working range that provides another eight forward and six reverse gears – the extra ratios are ideal for operation on particularly treacherous ground and steep inclines.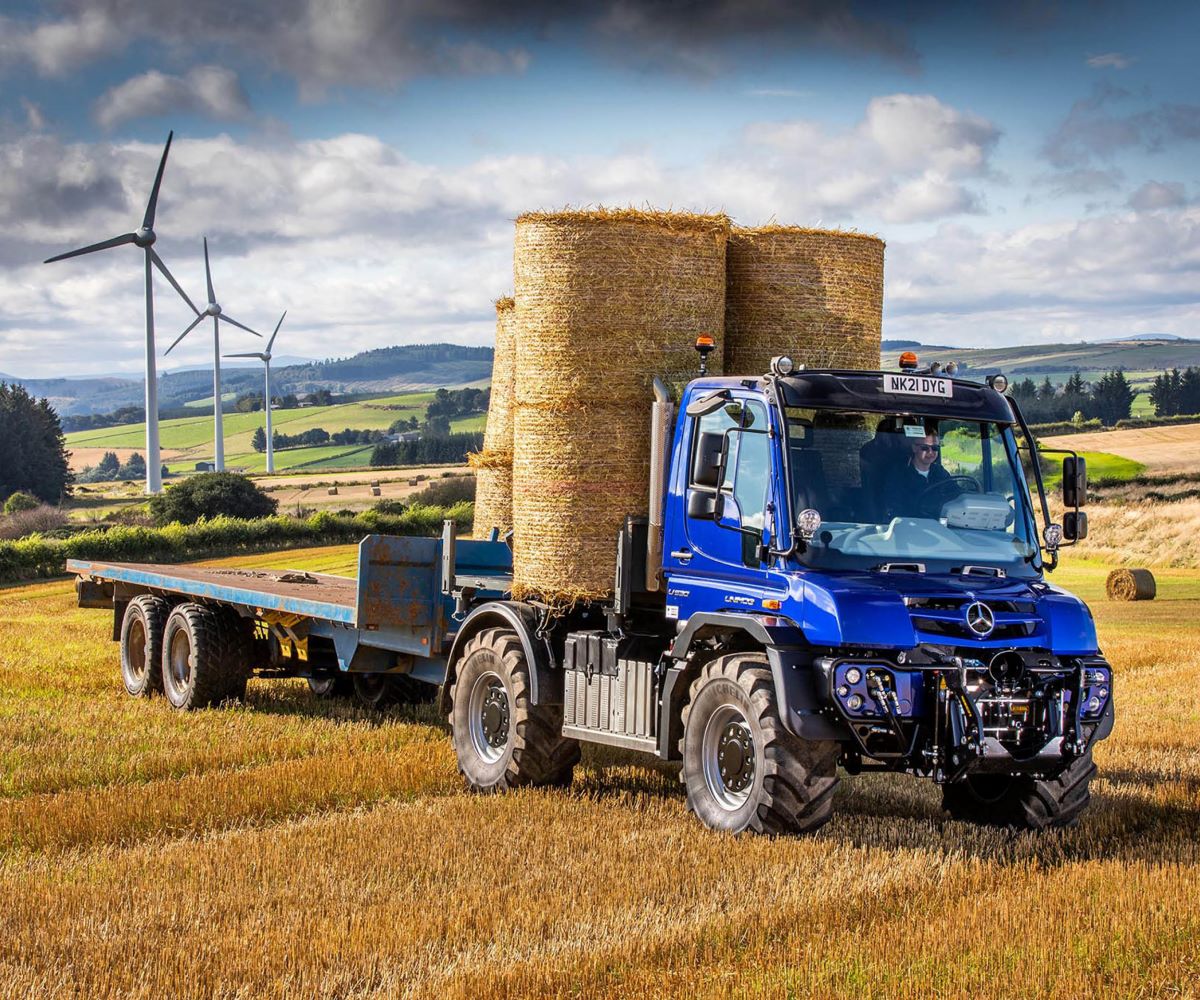 Permanent all-wheel drive, impressive ground clearance, and portal axles with differential locks also contribute to the Unimog's cross-country capability. To further increase traction Mr Greig's example is fitted with the biggest permissible agricultural tyres (Michelin 495/70 R24s) and equipped with optional Central Tyre Inflation (CTI) technology. This unique system allows the driver quickly and easily, and without leaving their cab, to lower tyre pressures, and has the additional benefit of minimising damage to particularly soft ground.
Smartly finished in Summer Night Blue metallic paint, the Unimog has a three-way tipping body. The front-mounted linkage and DIN plate, and an engine PTO (power take-off) enable it to be operated with attachments such as a fence post 'knocker', a fork-lift as well as a variety of agricultural equipment.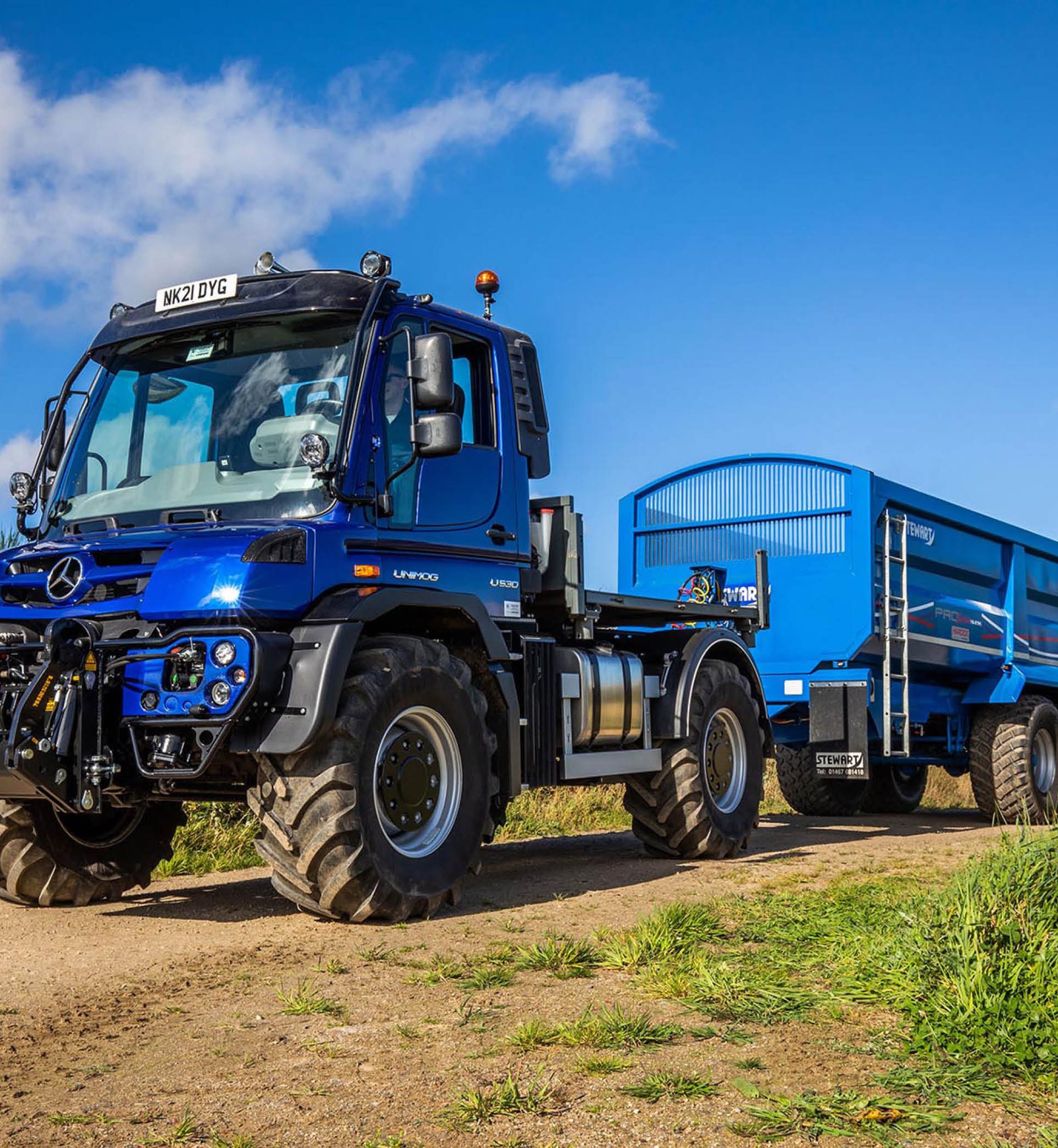 The vehicle's left-hand drive set-up meant Mr Greig was also able to specify a two-man bench instead of the standard single passenger seat. Other options include a lighting package featuring Bi-xenon headlights, and additional LED units on the roof and sides of the cab; a long-range fuel tank with 250-litre capacity, 50 litres more than the standard version; and a reverse setting that allows chaff to be blown out of the fan – on delivery the Unimog was put straight to work bringing in this year's harvest, while it will also be used with a front-mounted mower.
Completing the specification, Lloyd Ltd fitted the vehicle with an agricultural pick-up hitch – Mr Greig uses his Unimog to tow various two- and three-axled trailers weighing up to 18 tonnes fully laden. A rear-facing Mercedes-Benz camera simplifies the task of hitching the vehicle to its trailer.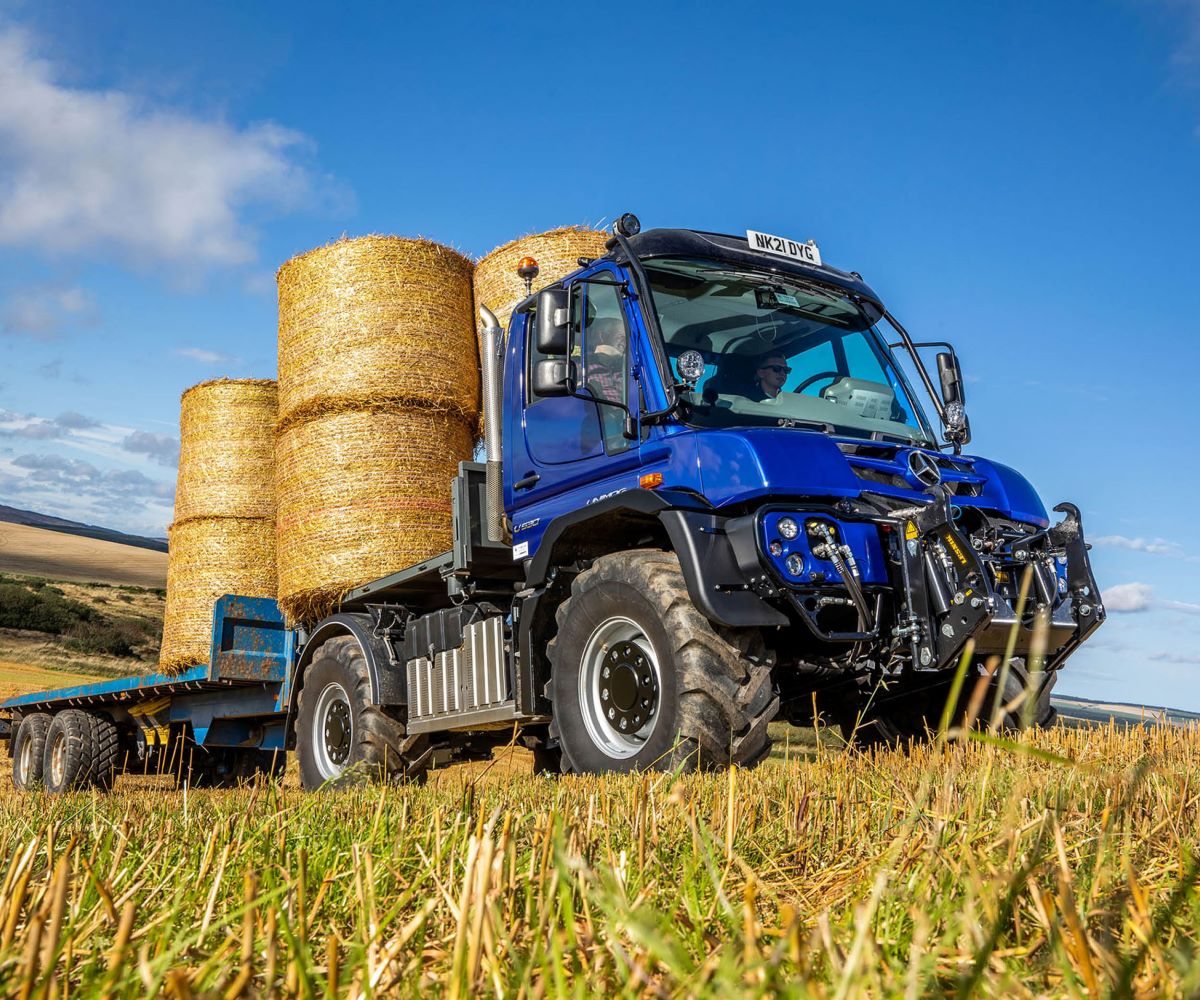 Mr Greig and his father William began providing fencing services more than 30 years ago. Though now 79, William still helps out on the farm and with WLB Contracts every day. Brian's son Steven also works full-time for the family business, while another son, Richard, also pitches in when he is not out in the North Sea, piloting remotely-operated vehicles (ROVs) on a cable laying, rig maintenance ship.
"The Unimog is a fantastic all-rounder, and makes us a lot more efficient," enthused Brian Greig. "It will do pretty well everything a tractor can, and so much more as well. I have plenty of jobs lined up for it. The 'Mog will spend a lot of its time off road, of course, and the winters can be pretty arduous up here, but I envisage that it will be working in one role or another year-round. We'll even use it with a plough blade on the front to clear snow."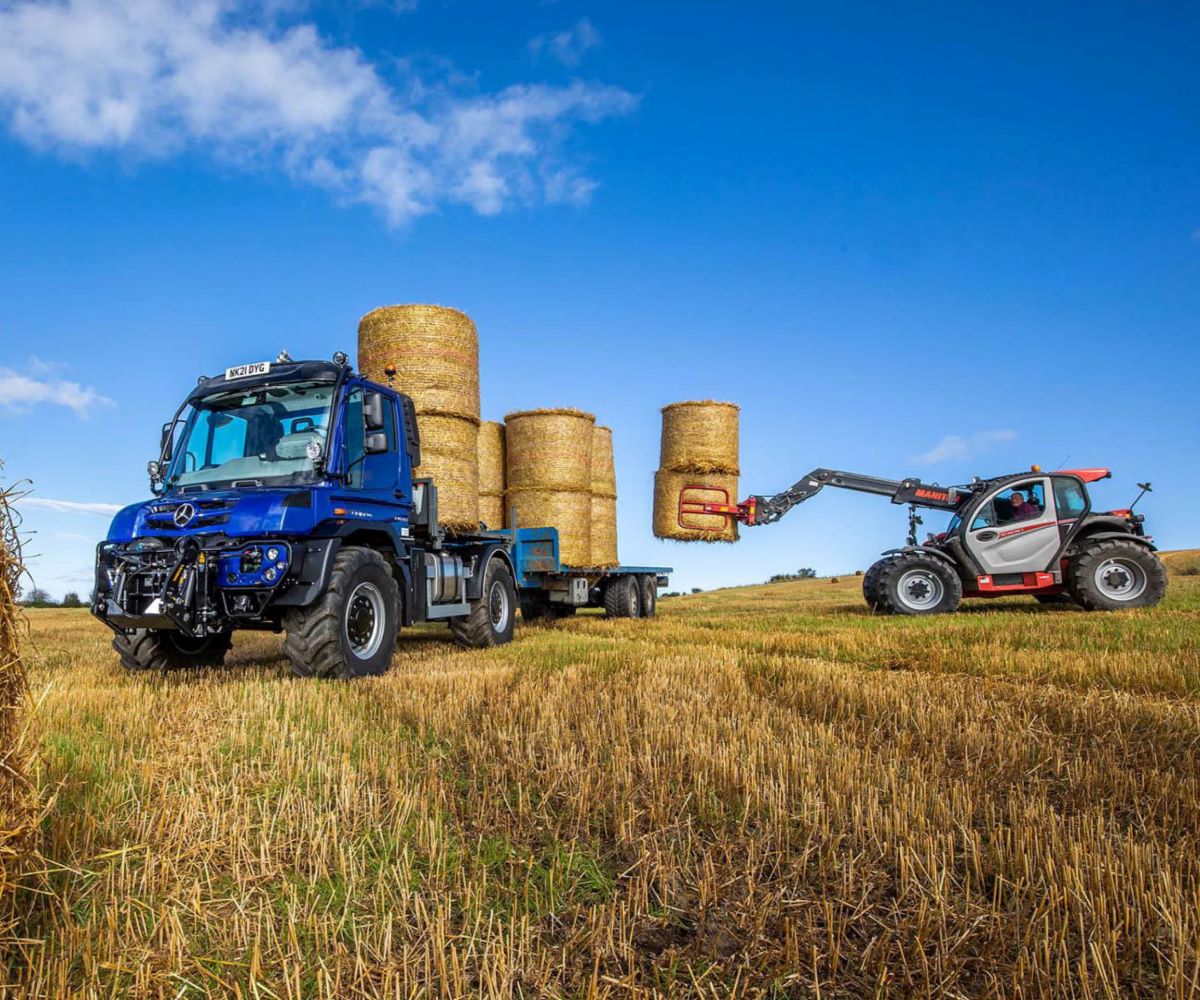 He continued: "I'd spent a long while looking for a secondhand Unimog. They hold their values really well, though, so in the end I took the view that as this vehicle represents a long-term investment I'd be better buying new – that way I'd know exactly what I was getting, and would also benefit from the three-year manufacturer's warranty.
"Simon Holmes arranged the demonstration very quickly. He's highly knowledgeable about the product, so was extremely helpful when we came  to specify the vehicle – the Central Tyre Inflation system is already a favourite feature for me, as it makes a big difference when we're crossing soft ground. The Dealer's mobile technician has also been up to us to give the vehicle its first check. All in all, I can't fault the service I received from Lloyd Ltd."
All Mercedes-Benz Unimogs have 4×4 chassis with single rear wheels, which follow the track created by the front wheels. Gross weights vary from 7.5 to 16 tonnes and engine outputs from 190 hp to 350 hp.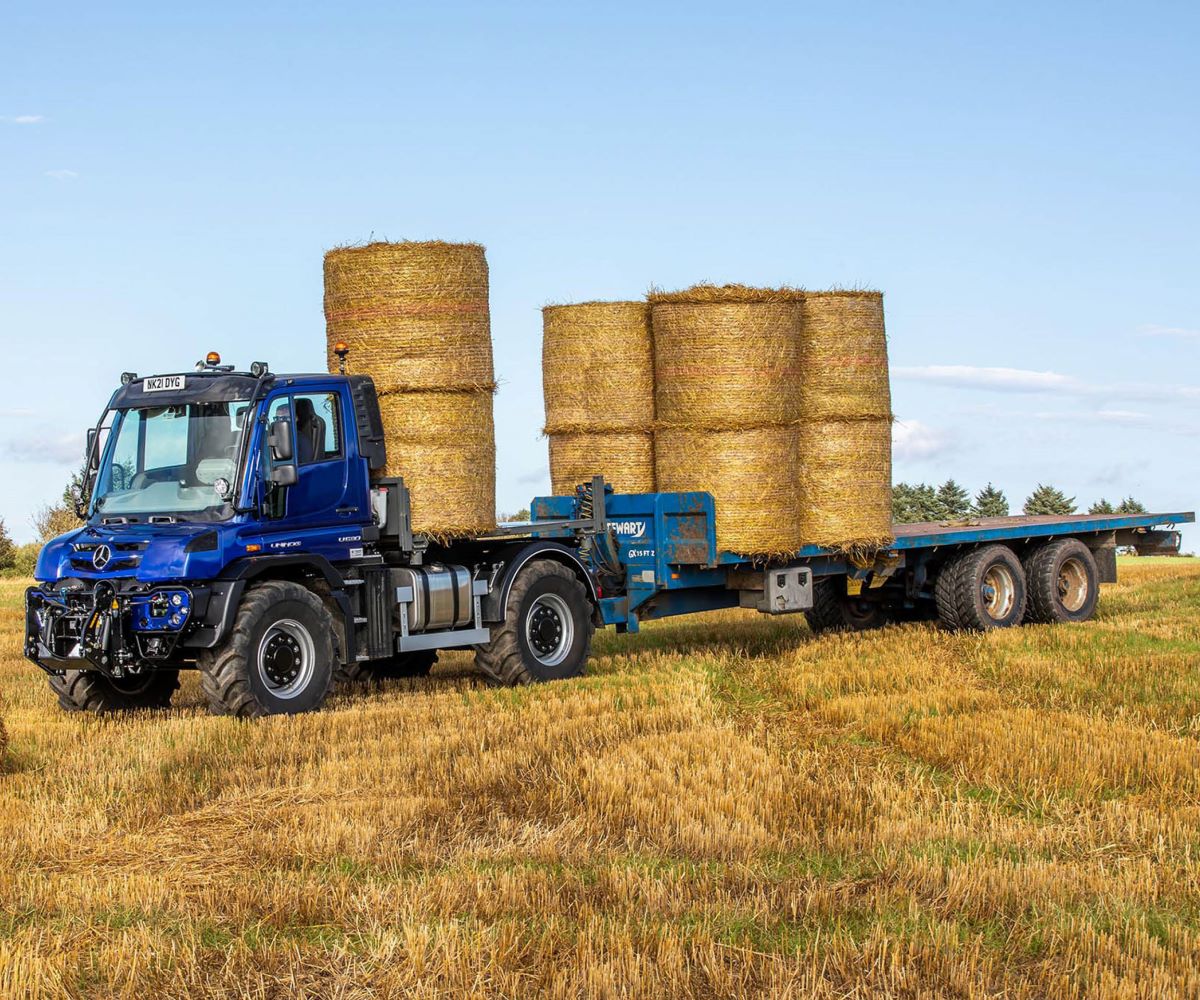 For more information
For further information or to book your demo, please contact our Unimog Sales Specialist Simon Holmes on 07814 860985 or complete the following form.