Buying locally helps Barker & Bland develop their sustainable compost business
Climate change and sustainability are prominent topics in global politics today, but they have been at the forefront of Professor Jane Barker and Simon Bland's Dalefoot Composts business for the past decade.  Combining their scientific expertise with the natural resources on their doorstep at Dalefoot in the Heltondale valley near Penrith, this pioneering couple are focussed on delivering the optimum peat-free compost whilst also trying to make their whole operations as sustainable as possible.  Working together with Lloyd Ltd's Penrith branch, they have invested in a range of agricultural machinery which helps them manage the various aspects of their business as efficiently as possible, making as little impact on the natural environment as they can.  An impressive endeavour, it is even more inspiring to see exactly how they go about achieving their aim for the circular economy for which they are striving.
Simon Bland explained: "We work as much as possible to have a circular process whereby we create no waste.  For example, we were using plastic for wrapping the grass and comfrey bales, so instead we bought a Pottinger 6010 Forage Wagon from Lloyd Ltd which enables us to take the plastic out of the process.  Now we are phasing out baling and clamping the grass instead.  We are always looking at what changes need to be made and prioritise the easiest ones, but things are constantly changing and we need to change with it."
Part of that change also came from the increased focus on online sales which boomed during last year's lockdowns, doubling the company's overall sales to over 1 million bags a year. Being able to keep up with this demand, which is forecast to double yet again this year, meant that they needed to bolster their machinery fleet. This now includes five New Holland tractors – four T7.210 Auto Command models and a T7.245 Power Command – as well as three Manitou telehandlers, a Manitou masted forklift, a Toyota 2.5 Tonero forklift, a KEENAN 350 MechFiber diet feeder, Pottinger 301 ED and 302 ED front and back mowers, two Seico grinders and a Honda 520FA6 ATV.  Lloyd Ltd were able to provide all this equipment thanks to the extensive scope of their own operations and there were other benefits which Simon achieved from working with such an experienced dealer.  "We try to buy British-made products where we can.  We have been a Lloyd Ltd customer for over 35 years so looking at New Holland tractors, which are built in Basildon, made sense, plus the low noise they generate is ideal for working at night without disturbing local residents.   It is the back-up from Lloyd Ltd, though, which really sets them apart.  Whenever we have needed support, the sales, service and parts staff at the branch have worked together to help us.  It is as close to an old-fashioned dealership as you can get – and I mean that in a good way!  It's not just about hitting targets, but about providing the back-up that allows our business to continue as it could cost us a lot of money if we can't.  Over the years we have built up an excellent relationship with key staff at the Penrith branch and it all helps to get really good service.  I've dealt with Clive Lawson there for over 25 years and he has always been so helpful – he and the team are a pleasure to work with.  People buy people after all."
The need for the company to invest in such a variety of machinery is evident when you consider the various activities producing compost requires.  A key differentiator for Dalefoot Composts is that it is peat-free.  The government has banned the sale of peat compost to gardeners from 2024 because not only do the peatlands in the UK store three times as much carbon as the region's forests, but thanks to many decades of neglect, they are also emitting CO2, exacerbating the problem. Dalefoot's approach enables them to make the most of the natural resources that surround their idyllic location, using their role as one of the UK's leading peatland restoration contractors to source the raw materials they need.  Simon commented: "For sustainability everyone has to get something out of the process so we work directly with local suppliers to ensure we all benefit.  We do bracken control for local farmers and landowners – our payment is the material itself, but we do it in a way which improves the vegetation underneath the bracken to enhance biodiversity.  This controls the bracken without eradicating it, making it manageable so that farmers can find their sheep.  We also use undipped wool from local Herdwick sheep, which we source direct from farmers.  The wool helps with the moisture content and the breakdown of nutrients, making the compost continue to work for up to two years, significantly longer than most shop-bought versions.  We are always looking at the natural ingredients in the compost, making changes to the different nutrient levels to ensure the best results.  It is a scientific approach but with its roots firmly in nature."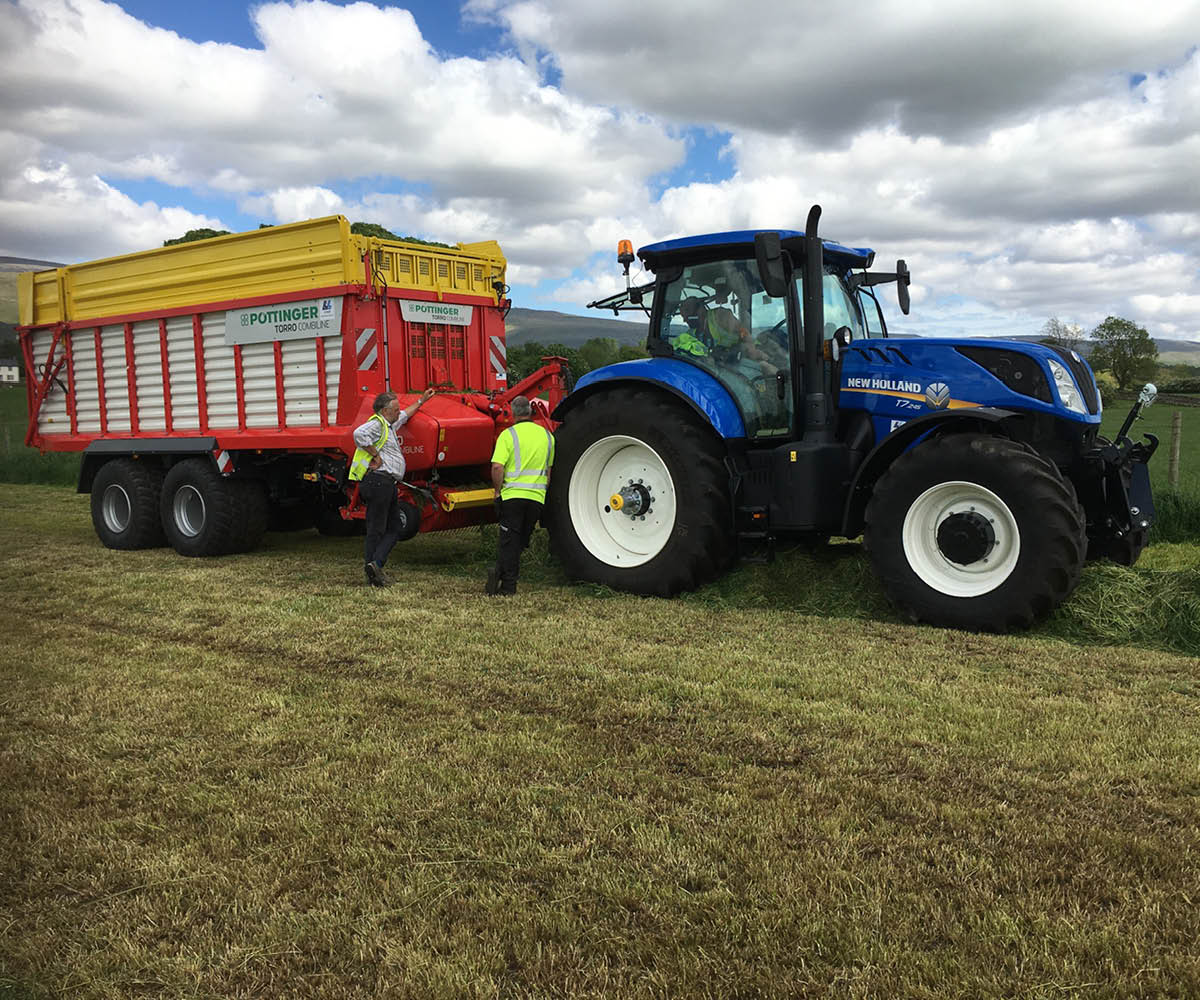 This approach has started to deliver broader recognition for the company, who recently won the Sustainability and Environmental Impact Award at the Rural Business Awards North and have just been announced as the winners of the Sustainability Award at the GIMA (Garden Industry Manufacturer's Association) Awards for helping to promote and encourage sustainable gardening.  The GIMA Award judges described Dalefoot as "a company that has sustainability and the environment at the very heart of what it does. As well as delivering a great peat-free product, its peatland restoration work makes Dalefoot a worthy winner of this inaugural Sustainability Award".  With this more environmentally-focused approach becoming increasingly important in the global response to climate change, these will no doubt be the first of many such acknowledgements of the pioneering efforts of this impressive local business.
With the growth forecasts heading on a steep upward trajectory, Simon and Jane have a great deal to think about to ensure that the business continues to focus on both sustainability and productivity without having to compromise on either.  The machinery they have invested in from Lloyd Ltd will be a key way of achieving that aim and, with agricultural machinery manufacturers looking at greener technological developments such as New Holland's methane tractor – the first in the industry – Dalefoot Composts should be able to achieve their aims and support the circular economy for many decades to come, to the benefit of their business, the environment and gardeners everywhere.