International Women's Day at Lloyd Ltd
Here at Lloyd Ltd we are celebrating International Women's Day by applauding the careers and achievements of some of our female employees.
Learn more about their roles and career development during their time with the business below.
If you are interested in beginning or progressing your career with Lloyd Ltd, contact our HR Department at recruitment@lloyd.ltd.uk
Emma Fallowfield, Retail Finance Manager
Tell us about your role with Lloyd Ltd:
I am currently employed by Lloyd Ltd in the role of Retail Finance Manager covering our Carlisle, Dumfries, and Penrith branches. My main focus is to provide assistance to the sales department and our customers through support with the sales finance process which includes quoting, providing advice and offering financial solutions to meet the customer's requirements. Within the specifics stated I have to have market knowledge of our Manufacturer's Scheme offerings and I have to keep up to date with our current funders rates. This is to ensure that we are providing the most competitive deals to keep increasing our market share in sales, as finance is imperative to the sales process. I also have to ensure that we follow FCA guidelines to complete the finance processes correctly.
What do you enjoy most about working at Lloyd Ltd?
You hear people talk about their jobs as boring and with no challenges, but my job at Lloyd Ltd is different everyday. I can be in the office, on a farm, a golf course or on a building site and so I meet a variety of people from all walks of life which is very interesting. The team I work with at Lloyd Ltd are really like one big family. They are always there to help and support you so even if you cannot answer a query yourself you always know one of your colleagues will be there to assist so you really do feel well supported. This makes it a great environment to work in, whichever depot I go to.
How has your career developed whilst at Lloyd Ltd?
I started at Lloyd Ltd 17 years ago and have learned a lot to add to my skill set during this time. For example due to the recent policy changes within the finance sector I have had to study to pass tests to help the business become SAF approved.
When I first started at Lloyd Ltd the thought of heading out to find farms or contractors in a field to organise a finance agreement was quite daunting, so I have had to step out from my comfort zone to learn where places are and organise my days. However, a lot of this has changed with technology as we now have the function to e-sign so not every deal requires me to visit site but it was a great challenge at the time.
Rather than feeling alone in my job I have learned how to have confidence and trust in others to help you through your day to day procedures as the help you receive from your colleagues is invaluable which learns you a lot with your day to day life.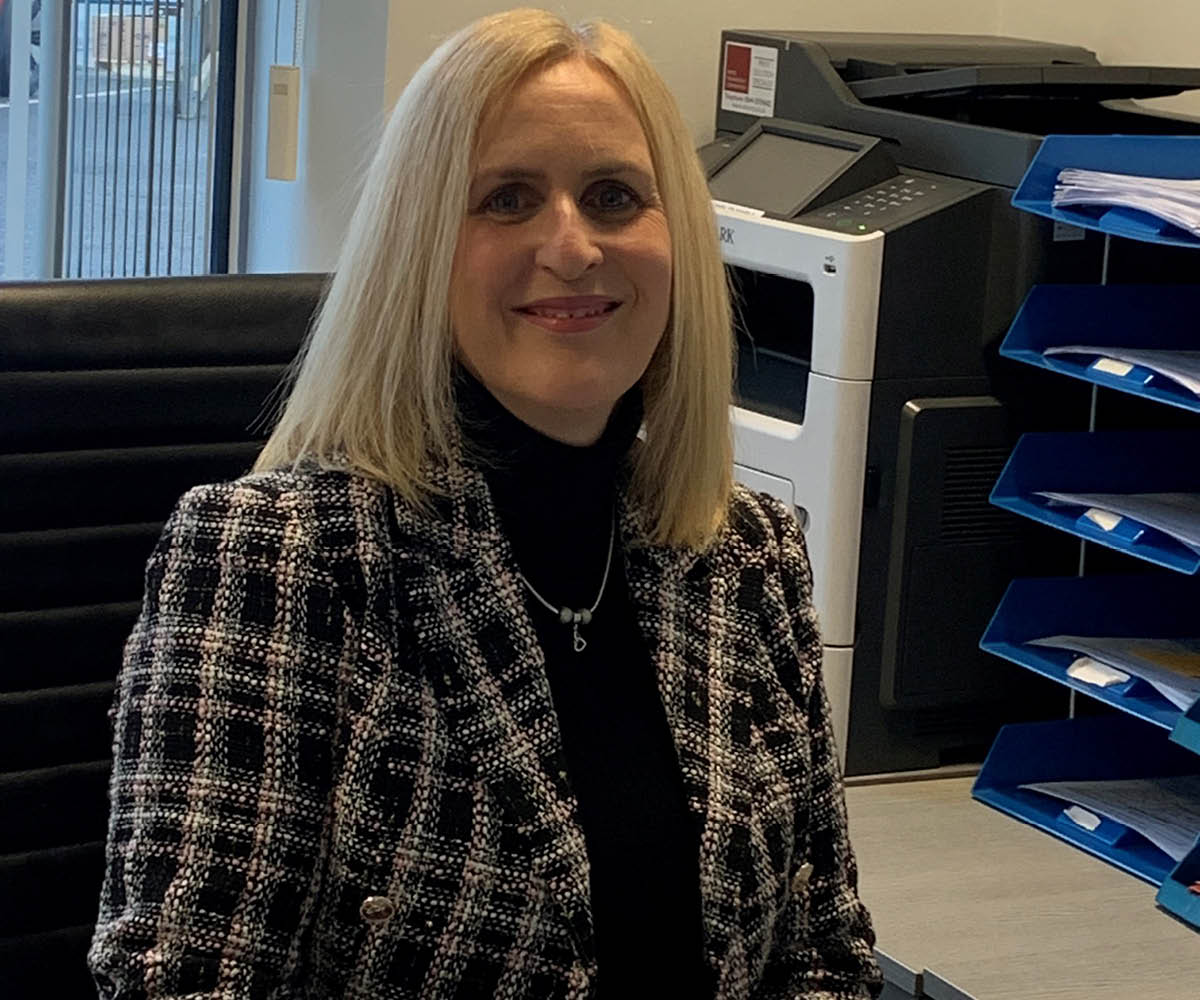 Christine Raffel, Receptionist
Tell us about your role with Lloyd Ltd:
I originally joined Lloyd Ltd as Yard Person, which included valeting machines, loading and unloading equipment from trucks and any other general yard duties. I very much enjoyed my role as Yard Person however, when the opportunity arose to become Receptionist, I moved to this role – I didn't fancy winter outside! Although I still pop out to the workshop on occasions to valet tractors if I have any spare time.
As Receptionist, I have a very varied role which includes, answering calls, taking enquires, looking after any admin needs for our Sales Representatives and Dealer Principal, booking stock onto our system, processing sales orders and V5's.
I also look after any requirements for any meetings held here at the Penrith Depot and I am now the H&S representative. When required I help out and provide admin cover for our Service department.
What do you enjoy most about working at Lloyd Ltd?
I really enjoy being in a customer facing position and the variation of duties within my role. I also enjoy working with the team at the Penrith Depot, they are very friendly, helpful and a great bunch of people.
How has your career developed whilst at Lloyd Ltd?
Within 7 weeks of being employed by Lloyd Ltd, I had progressed from Yard Person to Receptionist and over the past 18 months, I have been given more and more responsibility. It's a great Company that will let you progress and develop your skills.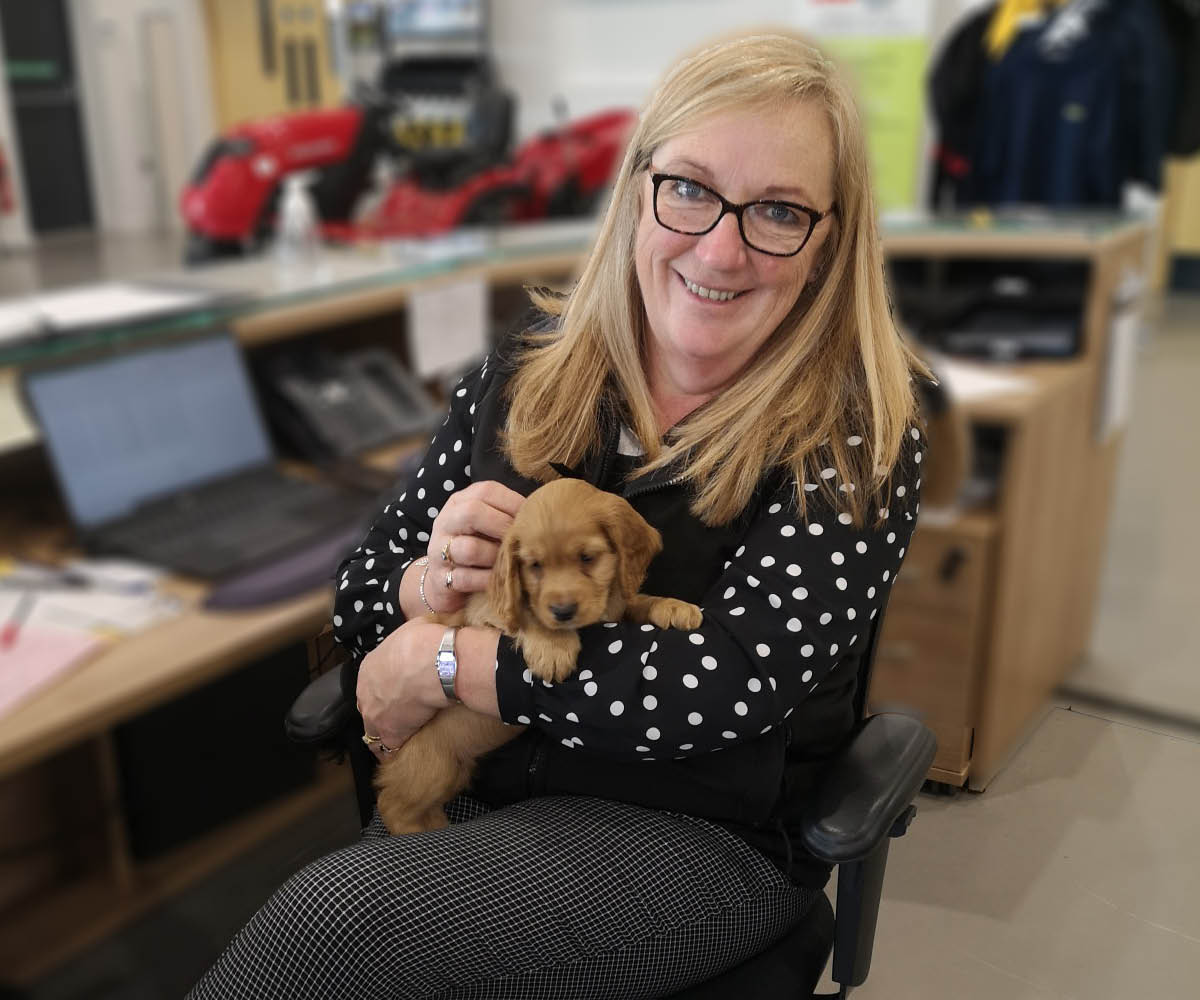 Leah Lishman, Branch Co-ordinator
Tell us about your role with Lloyd Ltd:
I am a Branch Co-ordinator for our Newcastle Depot. The biggest part of my role is looking after the stock at the depot, keeping track of machinery coming in and out of the depot, ensuring that machines get brought into stock and delivered out to customers promptly.
With my role being more centralised within the depot, I work closely with everyone as well as other Branch Co-ordinators across the company. However, I work closest with our Sales Representatives, Yard staff and Wagon Driver. I support them all on a daily basis with tasks such as helping in the yard to greeting customers on behalf of the sales department.
The daily challenges of the role are ever-changing and always provide you with different problems to solve which makes for a very varied role.
 What do you enjoy most about working at Lloyd Ltd?
One of the things I enjoy most about working for Lloyd Ltd is the friendships you form. With the amount of time we spend at work, you do end up sometimes feeling like they are your second family outside of your one at home.
This means that you do grow to build strong relationships where you can talk about more than what the weather is like outside. It creates a support network of people that understand your issues and people that are willing to help. Yes, you do have your arguments (like you do with family!) but at the end of the day people appreciate each other and it creates a more relaxed environment.
How has your career developed whilst at Lloyd Ltd?
When I first joined Lloyd Ltd, I worked in the Sales Ledger department at Carlisle which was more of a behind-the-scenes role. I worked in female-dominated office, full of women who are exceptionally good at what they do.
After doing this role for a number of years I decided that it was time for a change, and I transferred to my current role at our Newcastle depot. I really appreciated that the Company gave me the opportunity to prove as a woman that I could succeed in a role that had historically been male-dominated in the Company.
I would like to think that in the future I am able to progress more with the Company, or in this industry, to show that women can achieve great things whatever role they have.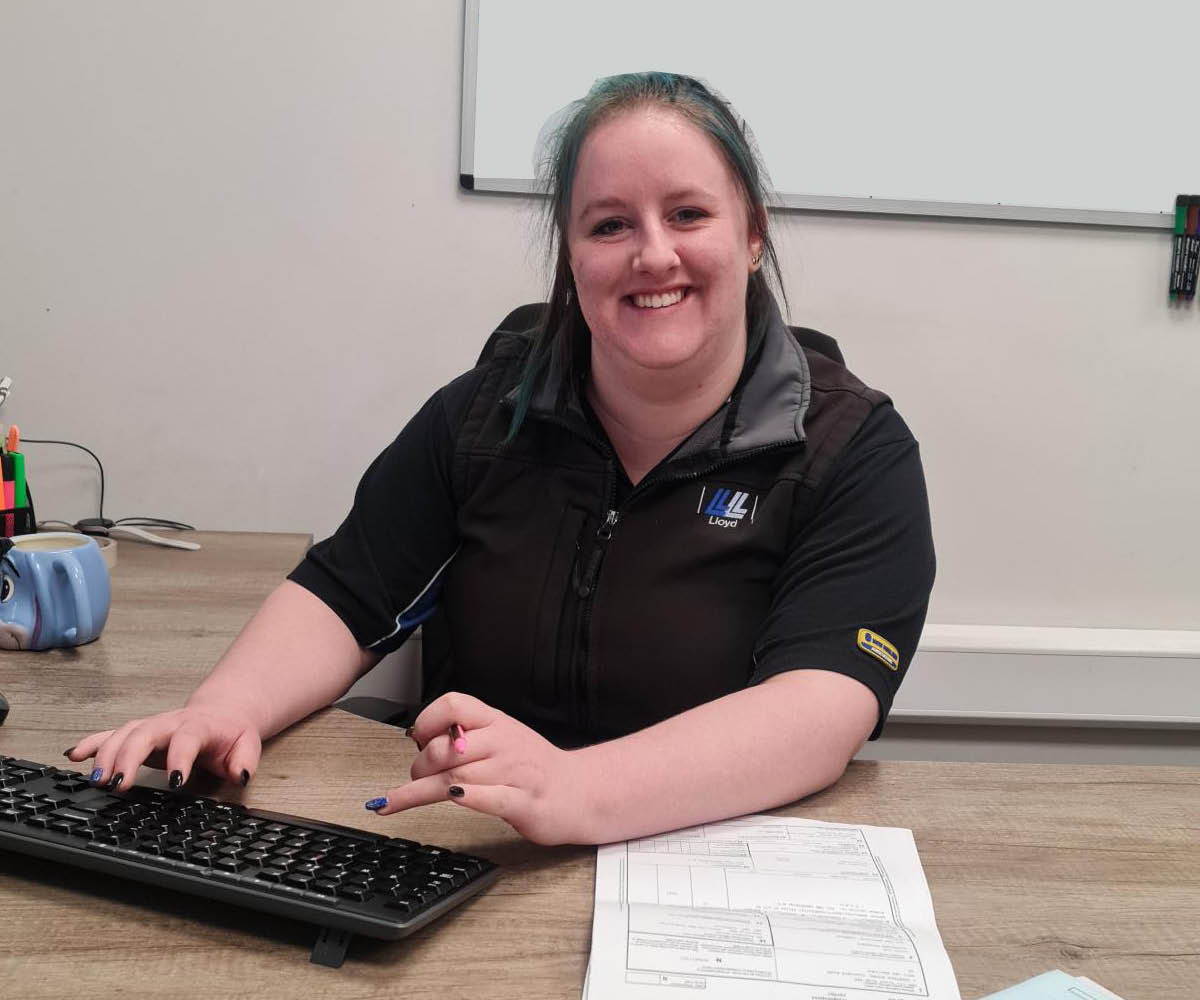 Emily Sant, HR Manager
Tell us about your role with Lloyd Ltd:
I am the HR Manager at Lloyd Ltd. My role involves managing the HR function for whole business which now has around 270 employees across all of our locations. The HR department looks after a range of tasks including recruitment, employee relations, payroll, training and reward. It's a very varied role and every day is different.
What do you enjoy most about working at Lloyd Ltd?
I enjoy the family atmosphere and how everyone is willing to support each other. It's really rewarding to see that employees enjoy coming to work and work together to see each other succeed. Although the Company has more male employees, females are treated equally and it has been great to see over my six years with the business that the female workforce has grown.
How has your career developed whilst at Lloyd Ltd?
I joined as the HR Administrator for the Company after finishing university almost six years ago. There were limited options in the area to begin a career in HR so the business gave me a great opportunity. Since then, I have progressed from the administrator role to being HR Advisor and now HR Manager. Lloyd Ltd has always supported me in gaining qualifications and real-life experiences to develop my knowledge to where it is today. It's a key advantage of working for Lloyd Ltd that your career choices are supported and the business allows for individuals to progress.
Libby McCririck, Parts Advisor
Tell us about your role with Lloyd Ltd:
As a Parts Advisor my day usually consists of processing orders, communicating with suppliers, customer enquiries and aiding the engineers with parts/orders. It's a varied role where you get to interact with lots of different people ranging from customers to engineers.
What do you enjoy most about working at Lloyd Ltd?
I've been in the role for just over a year and like to think I've fitted in well at Lloyd Ltd. It's nice to see familiar faces from my previous job and local farmers who I've grown up around. Coming from a farming background has definitely helped in some areas but there's always something new which tests me and aids in my progression.
How has your career developed whilst at Lloyd Ltd?
Again, as I have only been here a short while I'm still learning but with a good team and engineers willing to help my knowledge can only grow. There's a supportive atmosphere at the depot which is always really helpful.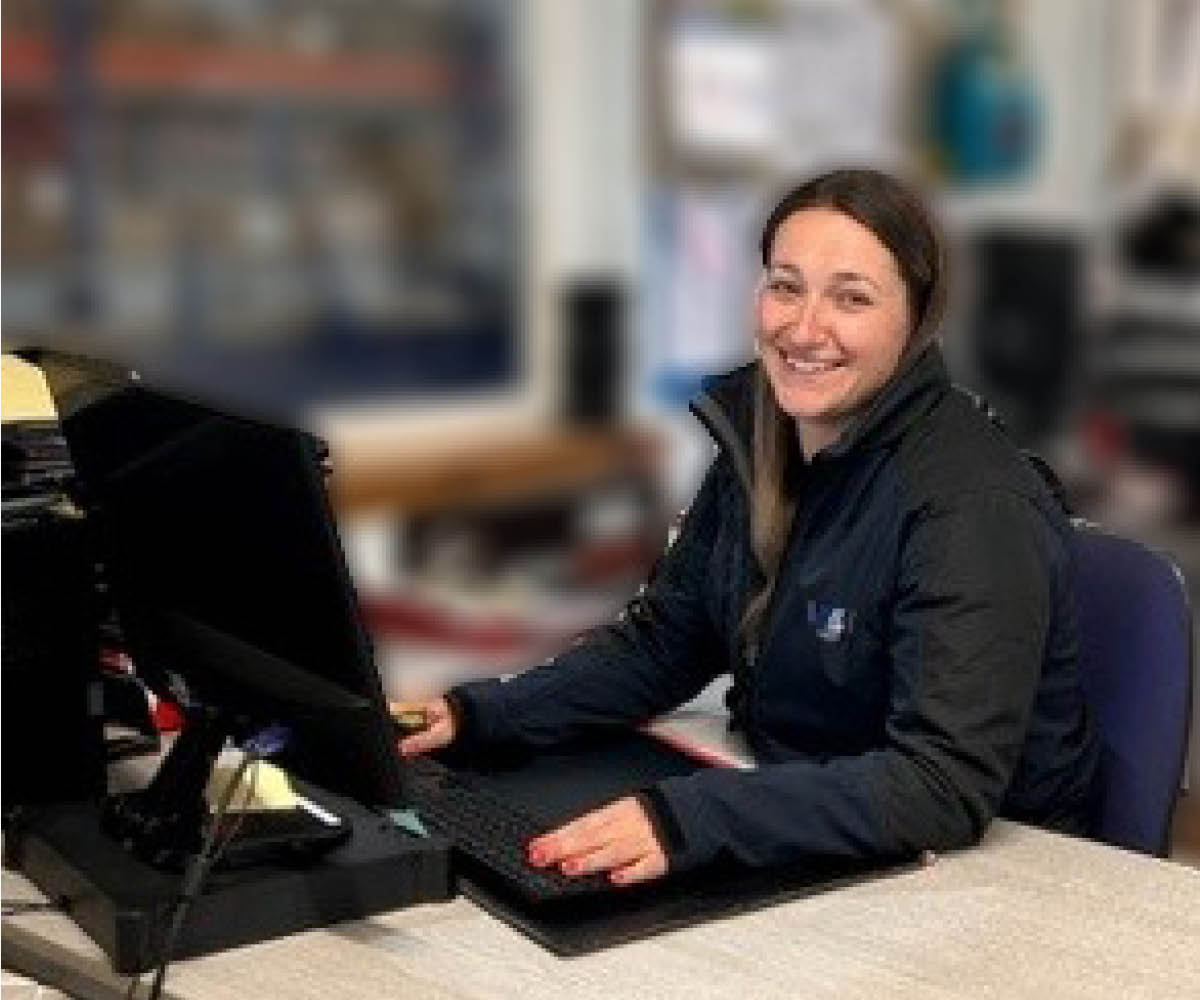 Deborah Ord, Service Advisor
Tell us about your role with Lloyd Ltd
My role in Lloyd Ltd is that of Service Advisor. I have worked for the company for over 7 years my duties include assisting with the management of a team of engineers both depot and field based. I generally deal with customers, handle general enquiries, queries and the occasional complaint. I also book in machinery for repairs and service, arrange parts to enable works to be undertaken, price works as necessary and monitor the process through to job completion. Other responsibilities include collating timesheets, supporting colleagues, transport compliance and invoicing completed works – so my job is very varied!
What do you enjoy most about working at Lloyd Ltd?
What I enjoy most has to be the people – you meet a variety of people on a daily basis customer wise, but the people we work with are almost like family as we probably spend more waking time with each other than we do our chosen loved ones. Were always there to provide support to each other when we need it.
How has your career developed whilst at Lloyd Ltd?
Since starting with Lloyd Ltd I have seen the service department grow too almost double what it was. We have moved into a new bigger premises and we continue to grow every year.
The variety of machines has increased as we have become dealers for more manufacturers widening our client base. Personally, I have stepped up when we were recruiting for a new Service Manager to provide support where needed until a suitable replacement could be found. I have also been awarded the position for first aider and I was chosen to assist with the depots transport compliance.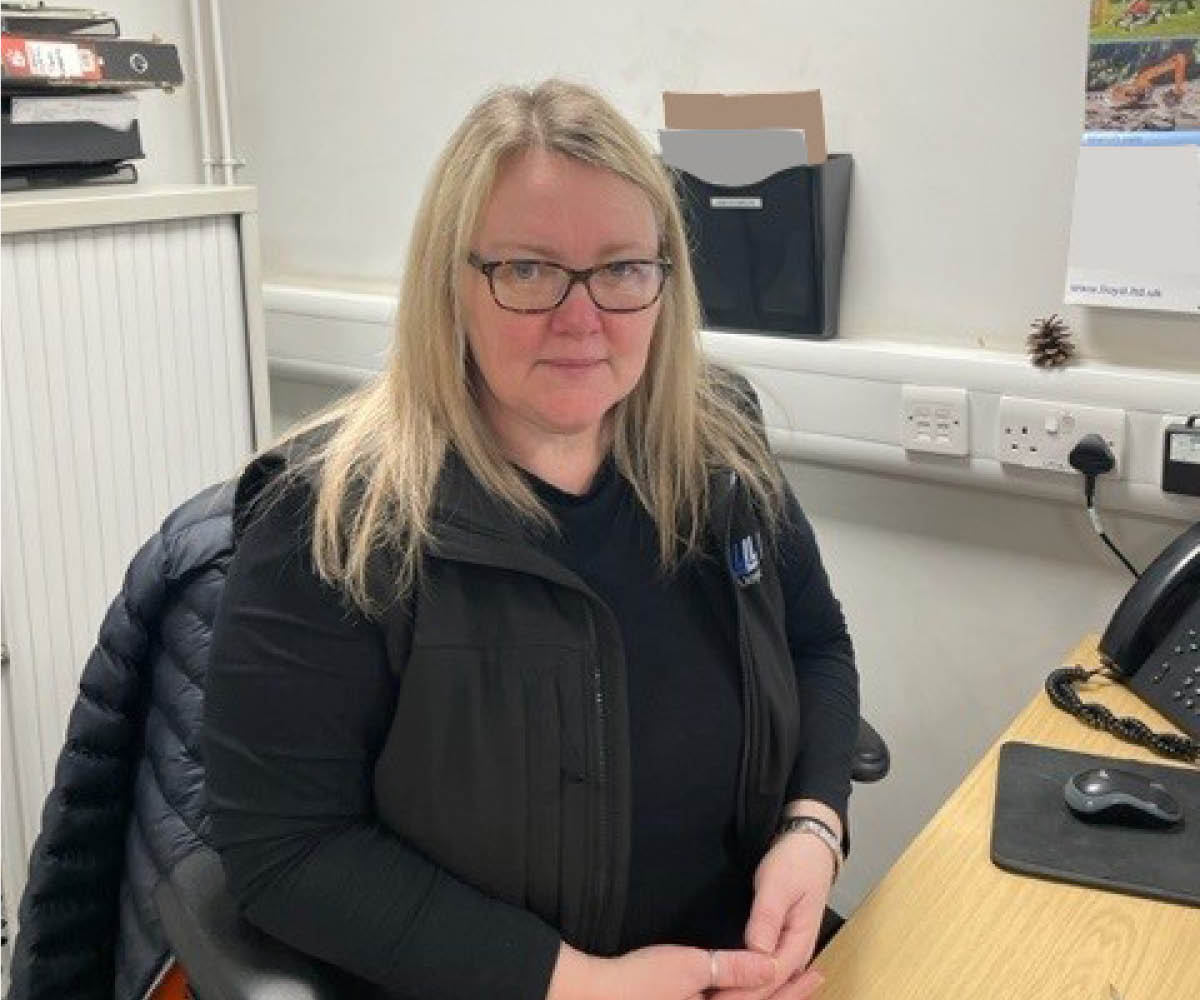 Sue Colling, Marketing Manager
Tell us about your role with Lloyd Ltd
I am the Marketing Manager for Lloyd Ltd so I cover everything from social media to events, press releases and any advertising, be that online or press.  It's a very varied job as I work across all sectors of the business – agriculture, construction, groundcare, lawncare, equestrian and pick-ups – which means that no two days are the same and I get the opportunity to work closely with colleagues in all roles across the company, as well as with our manufacturers and suppliers.  It's a busy but rewarding job and it is my colleagues who make it for me, which is why I've been here for 19 years!
What do you enjoy most about working at Lloyd Ltd?
It's the people.  Everyone is incredibly committed to what they are doing and we are all extremely busy, but we support each other and, of course, have a good laugh and build good friendships along the way.  Before I came to Lloyd Ltd I worked in the IT and automotive sectors so I'm used to working with more men than women.  Here at Lloyd Ltd I never feel that being a woman means I'm treated any differently, which makes it easy to get on with my job and do my best for the business.
How has your career developed whilst at Lloyd Ltd?
I started in a more junior marketing role 19 years ago and have taken on more responsibility as time has gone on and the business has grown.  In that time it is the digital aspect of marketing, in particular social media, which has changed the skills I need to have to do my job but I have learned as I have gone along and the company has supported me with any training or development that has been required.  It's a great place to work and I'm looking forward to more exciting years ahead!