Lloyd Ltd Penrith Service Manager changes role after 46 years
A great deal has changed since Tom Benson started work at Lloyd Ltd Penrith on 16th August 1976. Topping the charts on that date were Elton John and Kiki Dee with "Don't Go Breaking My Heart", James Callaghan had recently become Prime Minister and Gerald Ford was in the White House.  Little did Tom know that 46 years later he would still be a key member of the Lloyd Ltd team and would be about to embark on the next stage of his career.
Having joined the company as an engineer, Tom soon became Service Manager at the branch, managing his busy workshop team through the challenges of Foot & Mouth, the move to the company's new premises on Eden Business Park from Myers Lane, and Covid.  He is now going to work in a service role across the Lloyd Ltd group, assisting all branches with the benefit of his nearly five decades of knowledge and experience.
On Friday 11th March 2023 the team at Lloyd Ltd Penrith presented Tom with the gift of a specially-commissioned display case featuring a New Holland tractor, a Lloyd Ltd-branded service van and a plaque with the inscription "Thank you for your friendship and kindness shown to your colleagues and customers".  Dealer Principal John Marston commented, "Tom has truly become a friend to us all through his time with Lloyd Ltd and we will miss him a great deal, as will our many loyal customers who have dealt with him for a long time.  He has been an exceptional Service Manager, leading his team brilliantly and always focused on doing the best job possible for our customers.  He will be a hard act to follow but we are delighted that he will be continuing to work within the company, sharing his wisdom and expertise to the benefit of the group and our customers across the areas we cover.  We wish him well and thank him for his time here at Lloyd Ltd Penrith."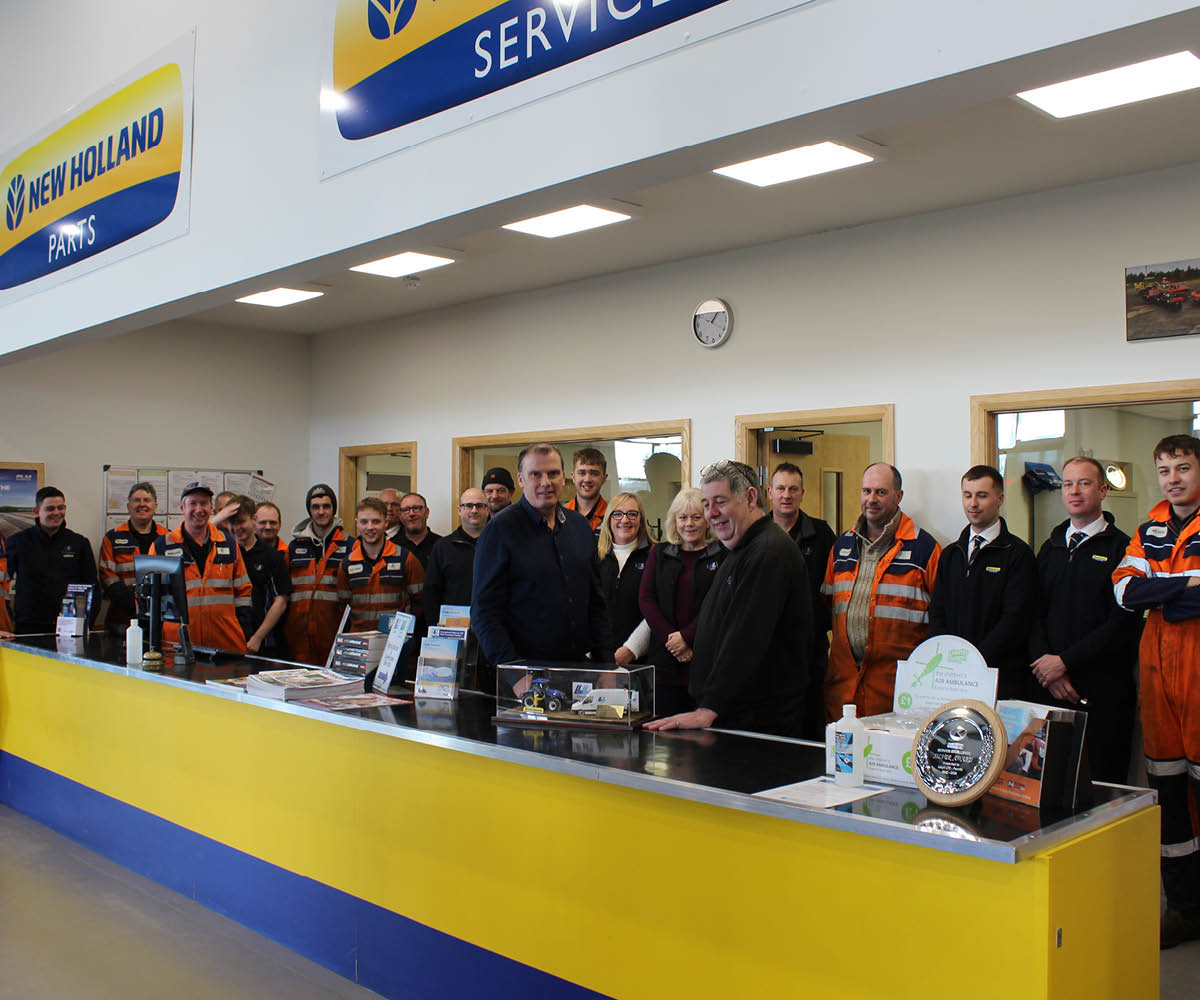 Tom added, "This gift and presentation were a complete surprise so I am really touched by the thoughtfulness of my colleagues.  After all, I'm not leaving, just moving on to another role for the business!  I would like to thank the team at Lloyd Ltd Penrith for all their support over the years.  It has genuinely been a pleasure working with them.  I shall be at the branch regularly in my new role so I shall look forward to catching up with them often.  This new opportunity to work across the wider company was too good to miss and I am excited at the new challenge.  Hopefully the past 46 years will stand me in good stead!  Thank you too to all the customers at Penrith who I have worked with over the years.  I know you will be in very good hands with the Penrith team and I shall no doubt see you when I'm out and about in the area.   Now it's time for the next stage of my career!"