Honda is the market leader for ATVs/quad bikes, and with good reason.  Renowned for their excellent performance and reliability, the Honda range offers an impressive selection of versatile, robust ATVs to suit a variety of applications, from farming to fun.
All our Lloyd Ltd branches (excluding Alnwick and Newcastle) are specialists in Honda ATVs for both sales and aftersales. We are proud to represent Honda whose range of ATVs and reputation for engineering excellence and reliability are second to none.
Whatever your need for an ATV, from helping on your caravan park to spreading slug pellets, we have a great range of new Honda ATVs to suit your requirements in terms of speed, terrain and budget. We also have an excellent selection of quality used ATVs should that be more suitable.
Our branches have sales specialists who are experts in Honda ATVs and their different specifications and applications to ensure that you can find the ATV for your exact needs, and they can bring a demonstration model to you for you to try in situ to experience the quality, comfort and versatility of Honda's range. Contact your local branch to arrange your demonstration.
All Honda ATVs come with an industry-leading 2-year manufacturer's warranty as we know reliability is essential.
Click to read the Honda ATV & UTV Brochure.
Sportrax TRX90
The ideal entry-level quad bike, the Sportrax 90 is a great way to introduce children (over 12 years of age) to off-road riding.
Key features include:
Independent suspension give improved comfort and control for younger riders.
Short-reach front brake lever provides greater safety for smaller hands.
Automatic clutch makes take-off and shifting a breeze.
Tough skid plate and centre mud guards for better protection.
Adjustable throttle limiter for safer learning.
Fourtrax 250
Compact and agile, the 2wd Honda Fourtrax 250 is a great choice for light- to medium-duty work in your yard, security or for equestrian use.
Key features include:
Longitudinally-mounted engine delivers smooth power to the rear wheels.
Multi-function LCD display provides the driver with key drive information at a glance.
Compact dimensions offer light and agile handling.
Sealed hydraulic front drum brakes give progressive stopping power.
Automatic clutch with low engagement point for fast, easy gear-shifting.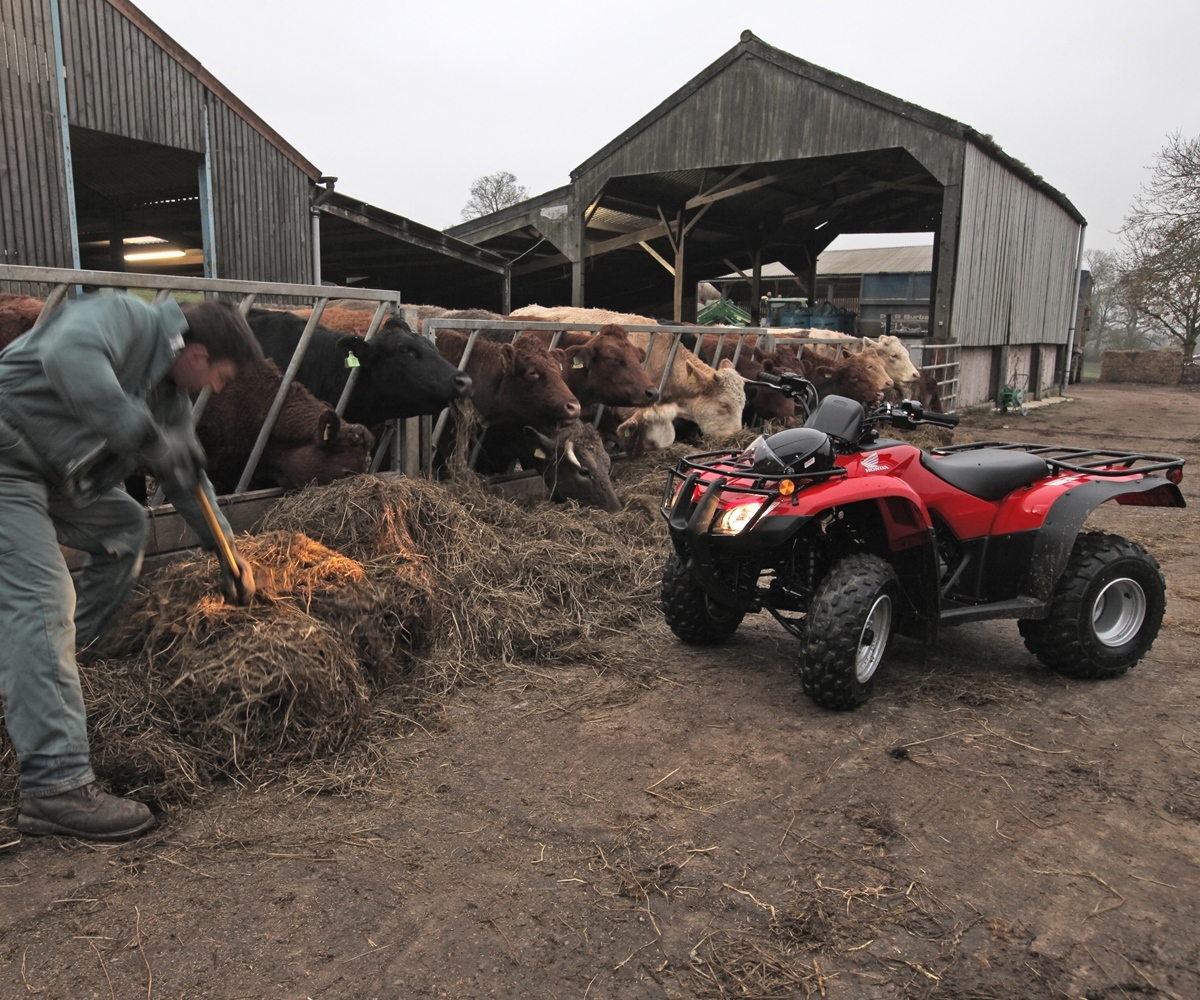 Fourtrax 420
Combining class-leading power, performance and efficiency, the Fourtrax 420 is a true mid-size all-round ATV.  It comes in a choice of 2WD or the DCT 4WD version.
Key features include:
420cc fuel-injected liquid-cooled engine delivers both economy and performance.
Longitudinal mounted engine delivers smooth power to rear wheels.
190mm hydraulic front disc brakes give progressive stopping power.
Thicker, softer seat cushion for added comfort during long hours in the saddle.
Multi-function LCD display provides the driver with key information at a glance.
Pre-load adjustable front & rear suspension tailor the ride to the terrain and conditions.
Large radiator with cooling fan for optimum engine cooling under heavy workload.
Enhanced body panels give added protection from dirt and debris.
Reverse parking lever for intuitive, simplified operation.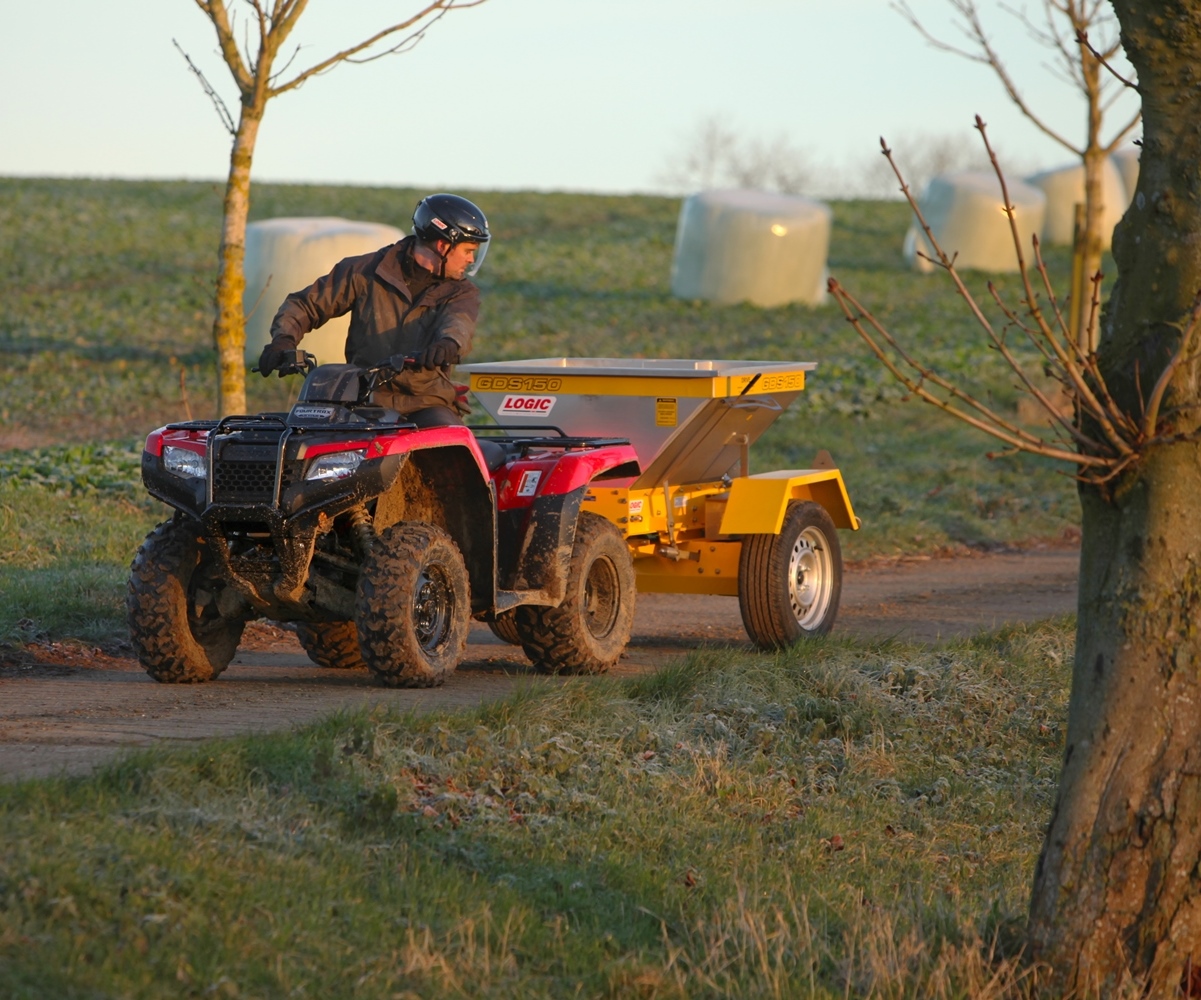 Foreman 500
The Foreman 500 is a heavy-hitting ATV built for hard work and hauling big loads.
Key features include:
475cc liquid-cooled 4-stroke engine delivers powerful torque and efficiency.
Oil cooler with cooling fan allows for low RPM, high load work.
Programmed Fuel Injection delivers seamless performance even in cold weather.
Wide gear ratios give plenty of pulling power and true engine braking.
Also available as a DCT model.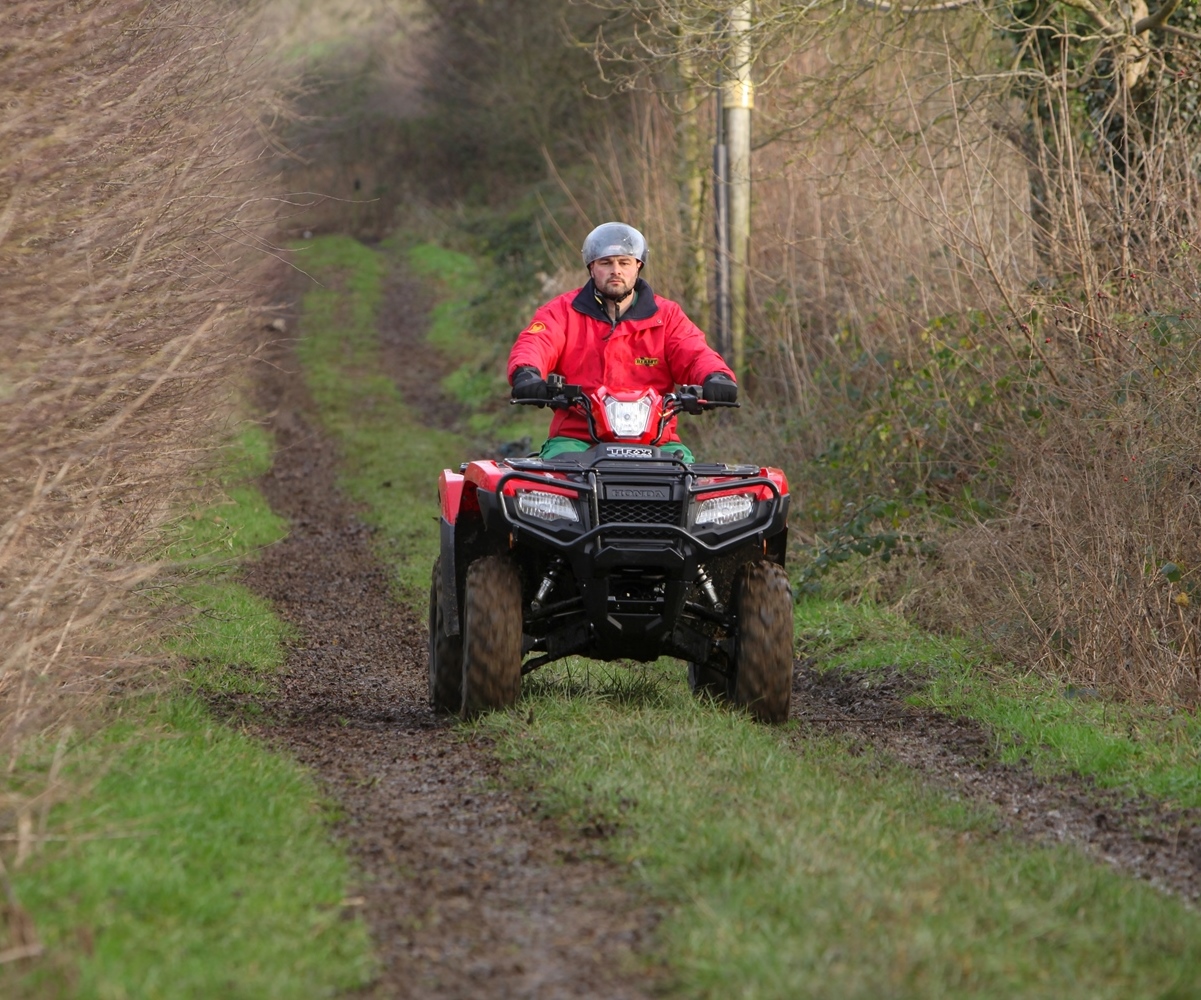 Rincon 680
The Rincon 680 packs real sports performance and utility into one high-powered ATV.
Key features include:
675cc liquid-cooled twin-spark 4-stroke engine offers increased torque and efficiency.
Oil cooler with cooling fan allows low RPM, high load work.
PGM-FI Fuel Injection for seamless performance in extreme weather or at high altitude.
Multi-function LCD Display provides speed, trip and fuel information at a glance.
Electric start and 'in gear' start mechanism for easy starting in any conditions.
A powerful 12v DC outlet gives greater electrical power for running accessories.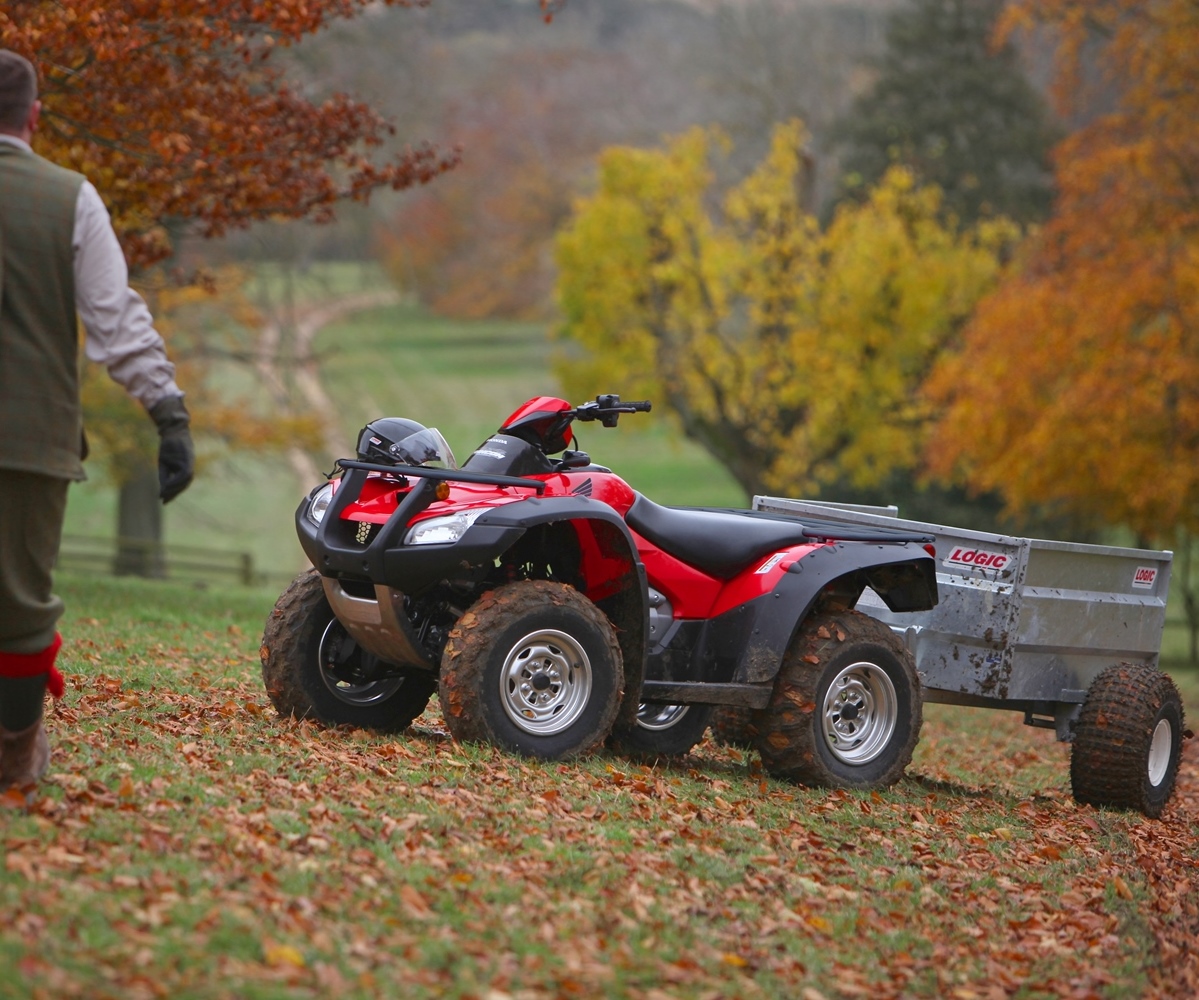 For more information
Contact your local Lloyd Ltd branch to learn more about our ATV Quad Bike range or to book a demo.