As the Brian James Trailers dealer across Cumbria, the North East, Dumfries & Galloway and The Borders, Lloyd Ltd has access to the full range of Brian James Trailers, from the A2 Transporter model to the Race Transporter 6.
Covering a wide range of applications from vehicle recovery and plant delivery to transporting classic cars, Brian James Trailers offer robust, well-built and cost-effective solutions to your logistical needs, be they personal or professional.
Lloyd Ltd always has a representative selection of models in stock with access to the full range available to configure and order to meet your requirements.
Please note that any trailer can be made to order from 3 months so please contact your local Lloyd Ltd branch for details.
We also provide parts and service support to ensure that your Brian James Trailer is safe and secure to do the job that you need.
Click here to learn more about the Brian James Trailer line-up or click on the link below to view your local branch's stock on the Brian James Trailers' website.
Visit your local branch's dedicated Brian James Trailer website
New Connect
The new Connect from Brian James Trailers comes in 8 lengths starting with a 2.7m model.
New features include 'Click & Clamp' with auto-locking posts making it one of the quietest trailers to tow, electric tilt-bed and much more.
For further information, click here.
All-new General Plant
General Plant is a tough and highly configurable range of trailers. Spanning the multi-purpose and plant trailer categories, it's available in multiple lengths and widths. Initially available in six twin-axle models, single and tri-axle versions will be available later in 2021.
The General Plant can be configured to meet different needs with different loading options including tilt bed, side panels that can be easily fitted using their unique Click and Connect system and a host of other features.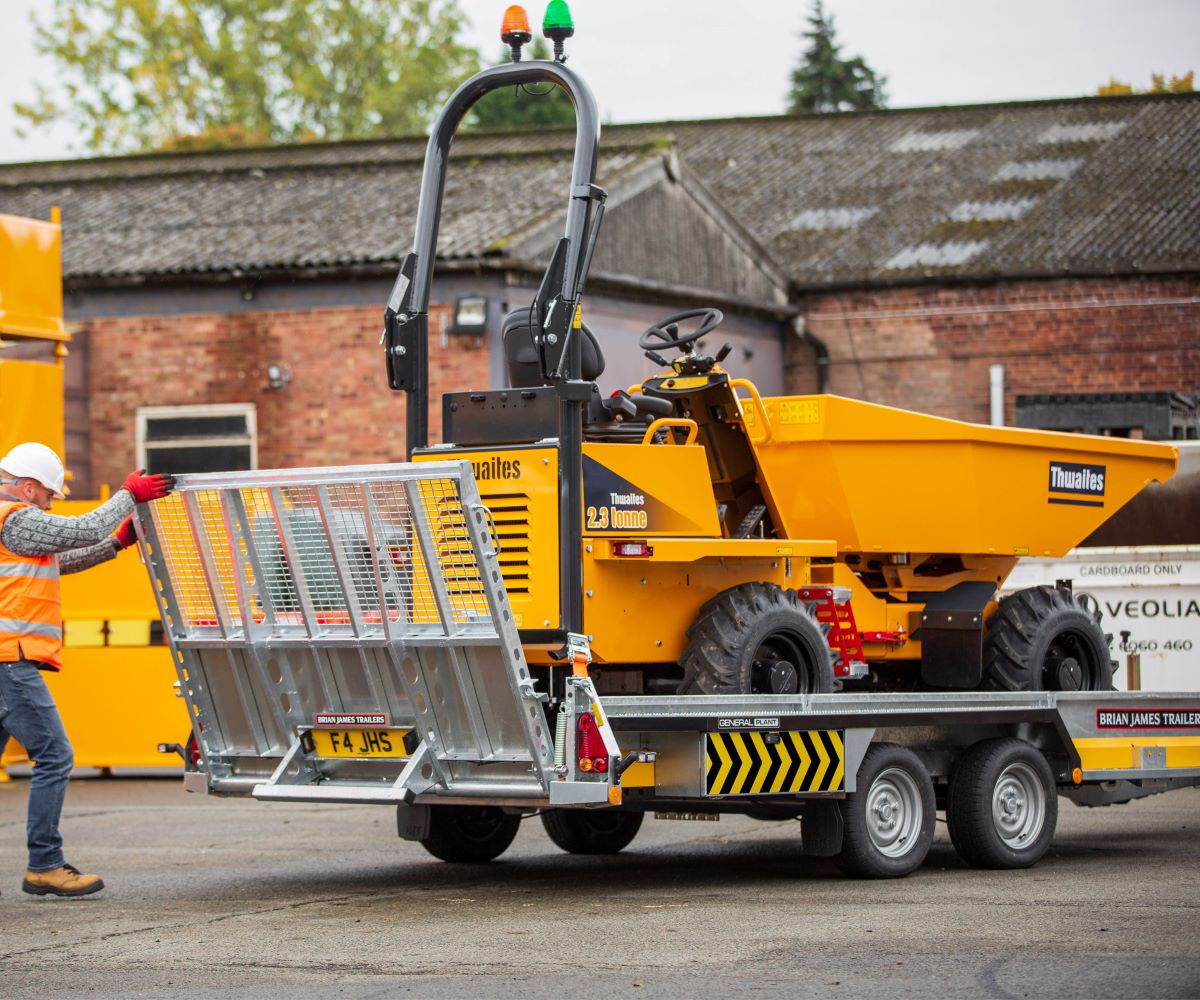 A2 & A4 Transporter
Representing the ultimate evolution in trailer design, the A2 and A4 Transporter models offer a strong, durable galvanised chassis, low bed height and a range-topping 1,500kg (A2) or 3,000kg (A4) gross capacity.
Ideally built for professional transport, vehicle recovery and motorsport, the trailers come with load bed lengths which range from 2.70m to 4.00m (A2) or 5.00m (A4), as well as internally-stored 'Easy Glide' ramps and a flush-fitting centre deck.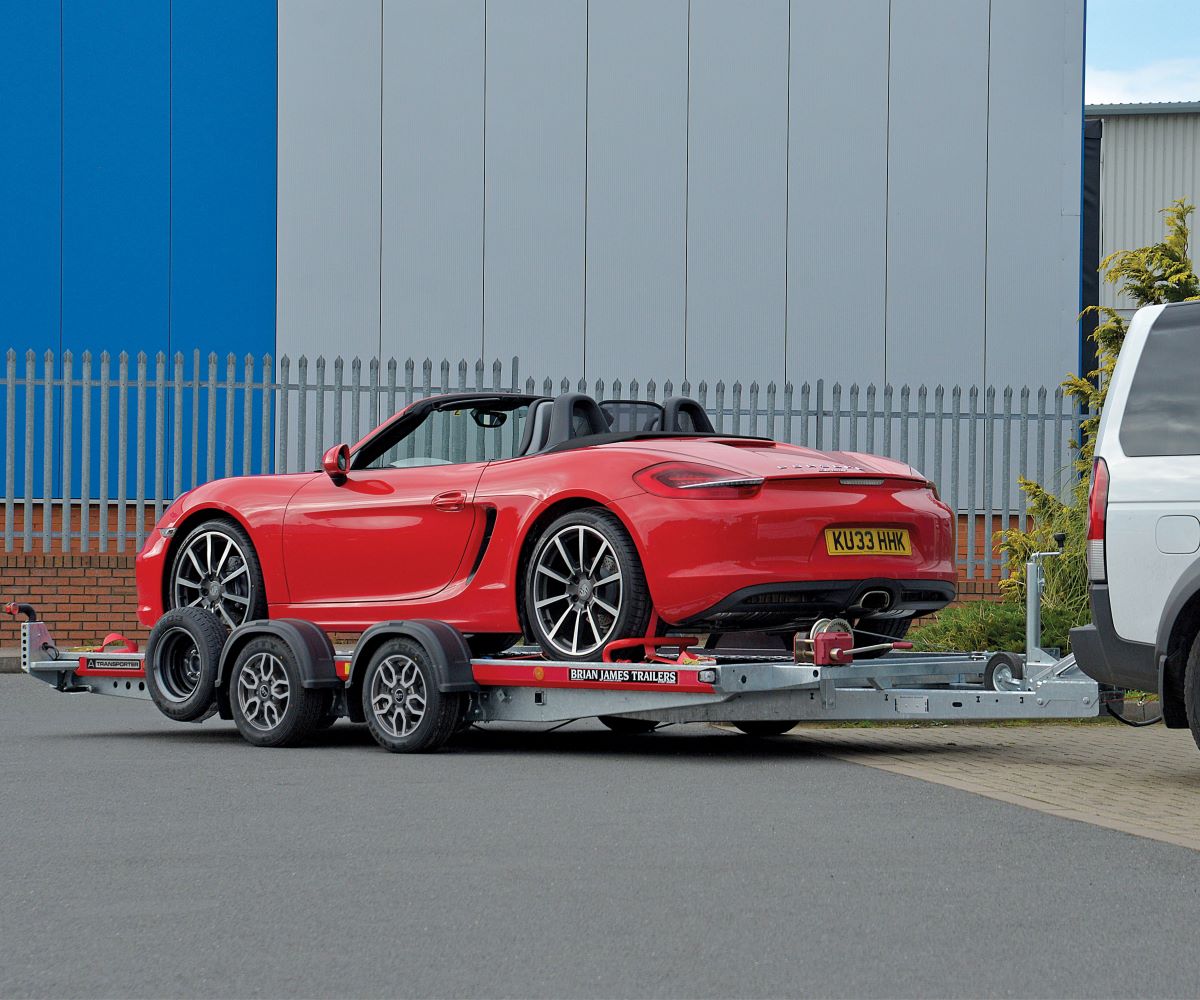 C2 & C4 Blue
Comprising the C2 Blue and C4 Blue models, Brian James Trailers' Blue trailer range combines genuine value for money with quality you can depend on, and is ideal for rally and race car transportation.  Available in a wide range of sizes and configurations, many of the models can fit comfortably inside a standard garage, making them both affordable and practical.
Car Hauler
Light, low and capable, as well as being excellent value for money, the Car Hauler has a 2.0m wide bed and comes in a choice of 4.0m or 4.9m lengths and 12" or 13" wheels to suit different requirements.   Now you are able to add a hydraulic tilt-bed facility to any model at any time in the future, innovative assistor ramps for ultra-low clearance loading and LED lighting as standard. As standard on all models there's also the extremely easy ramp storage and location system, number-plate mounting brackets and low door clearance.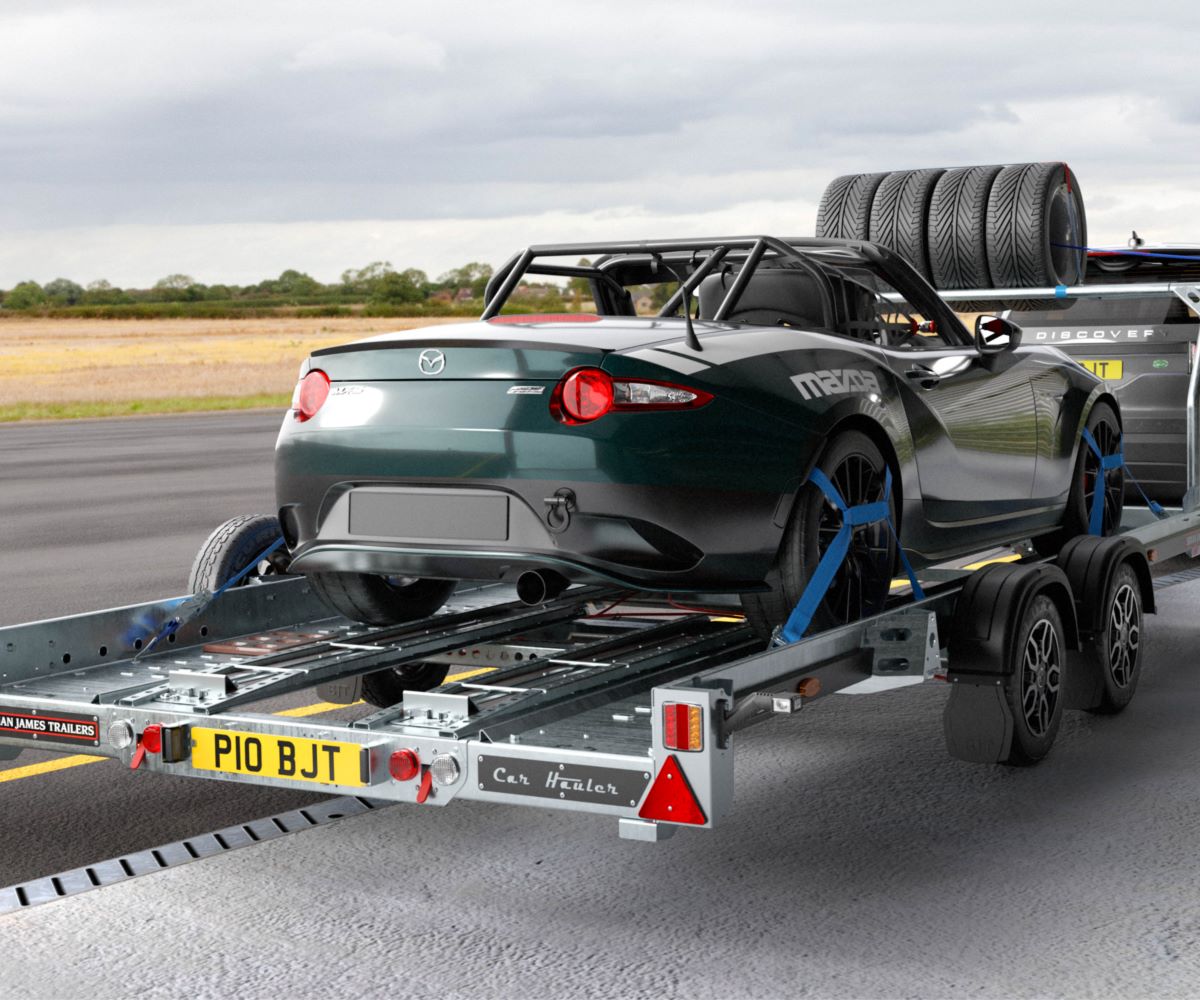 CarGO Digger Plant2
Brian James Trailers' CarGO Digger Plant2 range provides an innovative transport solution for many tracked excavators and plant machines such as chippers and shredders, and is ideal for managing medium and small size fleets interested in efficiency and safety.
With a low and flexible design for optimal distribution of weight and stable towing performance, the CarGO Digger Plant2 range delivers a maximum gross capacity of 3,500kg and up to 2,818kg load capacity, as well as being available in 2 widths and 2 different lengths.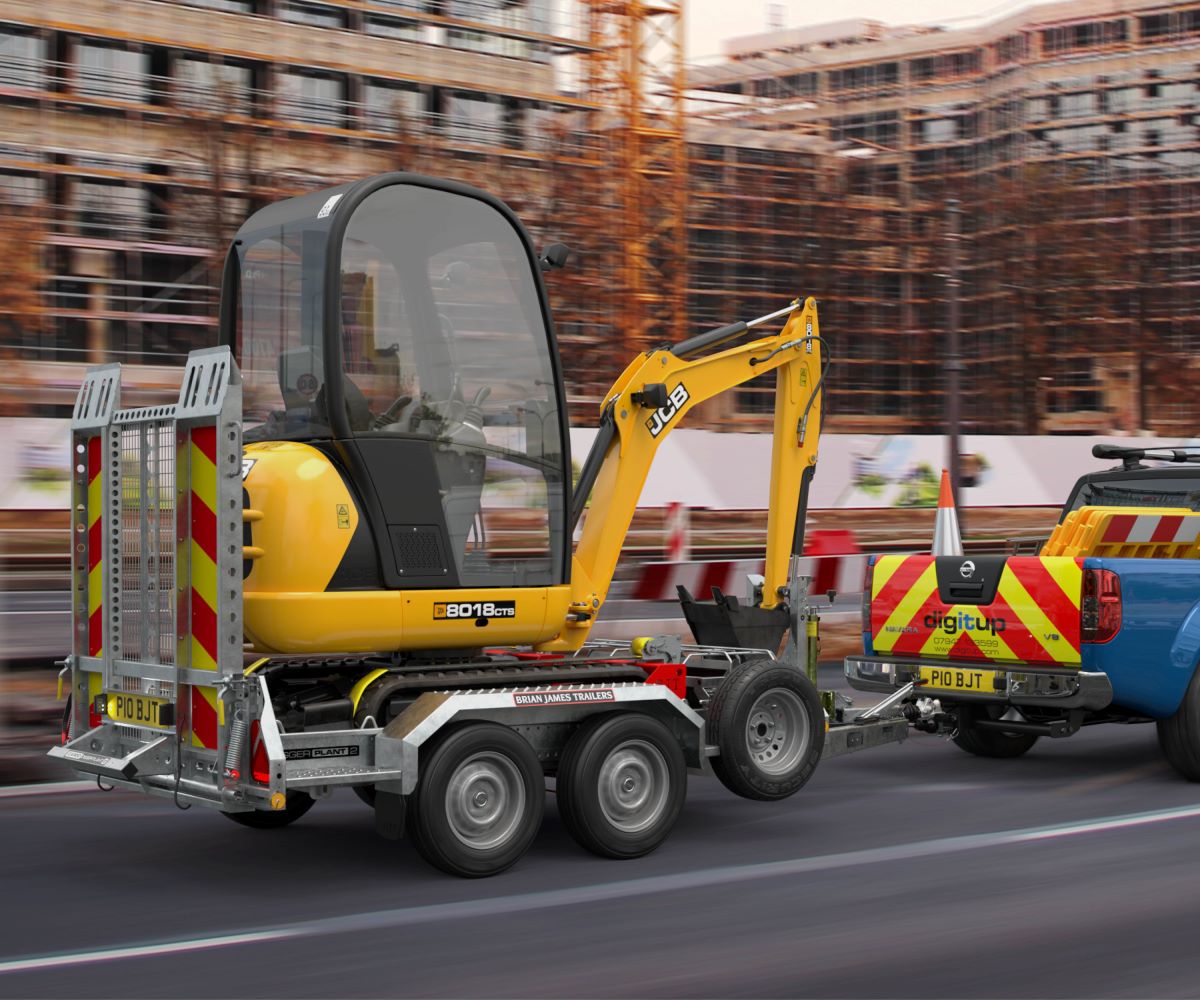 CarGO Eco Plant2
With a reinforced deck with beavertail, raised sides and punched steel ramps as standard, the CarGO Eco Plant2 makes loading and towing for machinery from mini-diggers to dumpers as easy as possible.
Available with 2 widths and 2 different lengths, CarGO Eco Plant2 comes with a maximum gross capacity of 2,600kg and up to 2,150kg load capacity.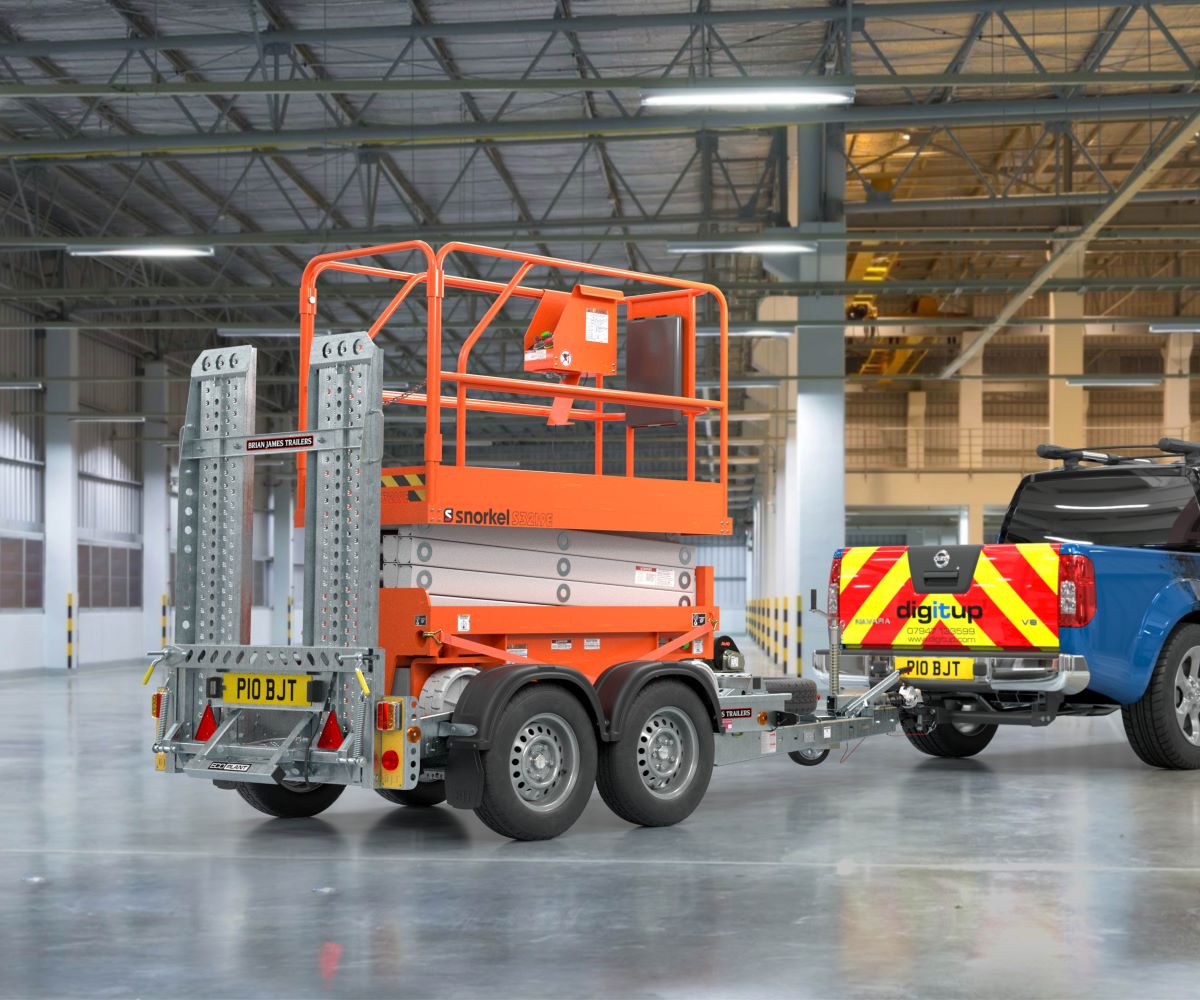 CarGO Tipper2
Building on the success of Brian James Trailers' first generation of Tipper trailers, Tipper2 had to combine robustness, tipping ability and height for site access, yet deliver a low centre of gravity for the best towing and loading performance.   This is achieved through the combination of 3 different widths and 4 different lengths, with a maximum gross capacity of 3,500kg and up to 2,500kg load capacity.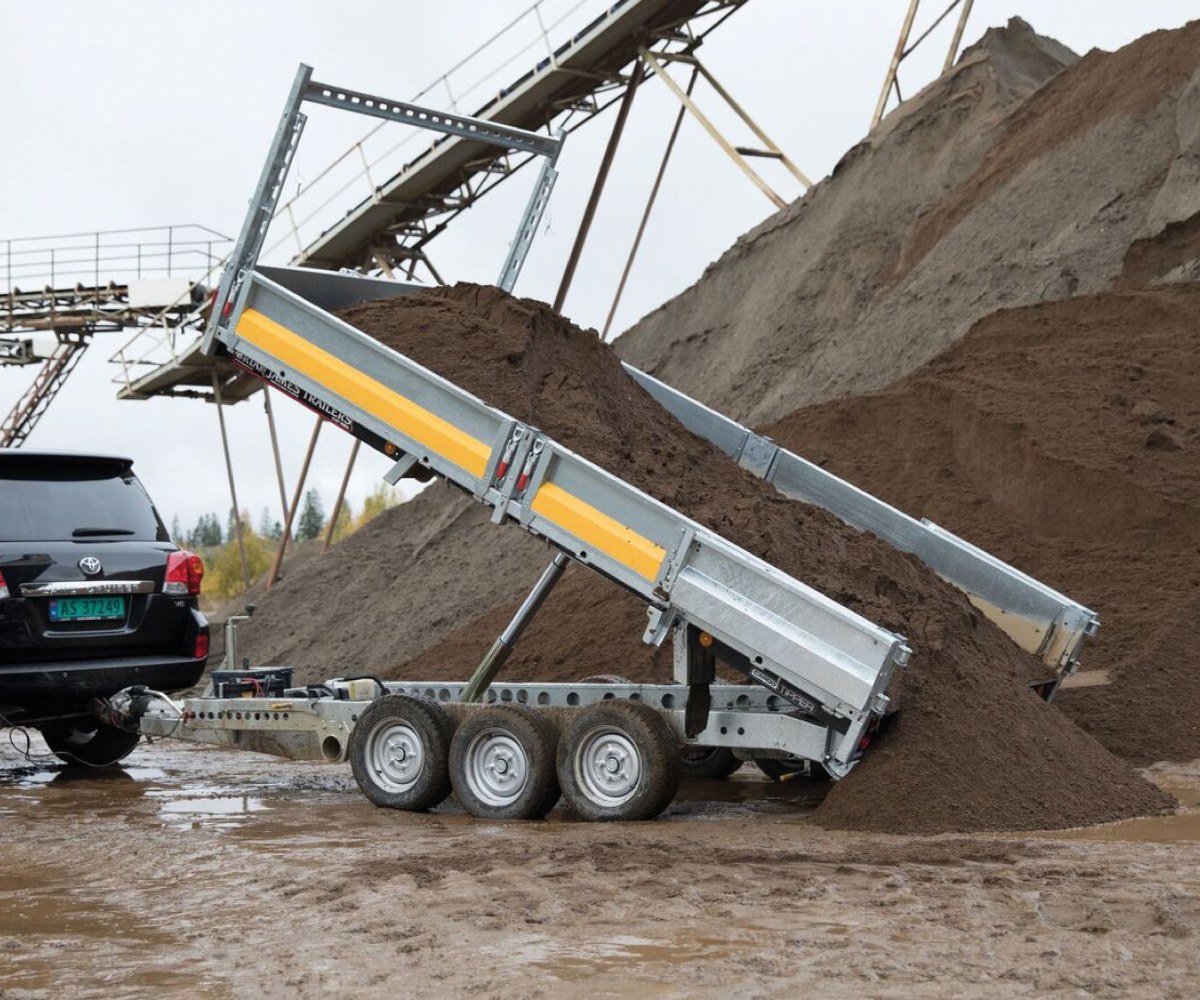 T Transporter
The new T – Transporter range is ideal for professional vehicle transportation, but also allows operators to make use of the most up-to-date transportation equipment and practices making it useful for commercial and private transport applications alike.
T – Transporter can be configured with the ultimate in low loading equipment, combining the benefits of a hydraulic tilt-bed with long, high grip loading ramps to provide loading angles as low as 5 degrees.  Available in 2 widths and 2 different lengths, with maximum gross capacity of 3,500kg and up to 2,670kg load capacity.