We are delighted to announce that, from our Carlisle head office, we are now offering Overlander R160 Horseboxes for self-drive hire, so whether you have a short-, medium- or long-term requirement, please contact us on the form below or by calling Ian Irving on 01228 517100 or emailing lloydequinetransport@lloyd.ltd.uk to learn more about availability and prices.
The vehicle will be thoroughly cleaned before and after hire in line with COVID-19 guidelines.
These vehicles are also available to buy, so please click here to learn more.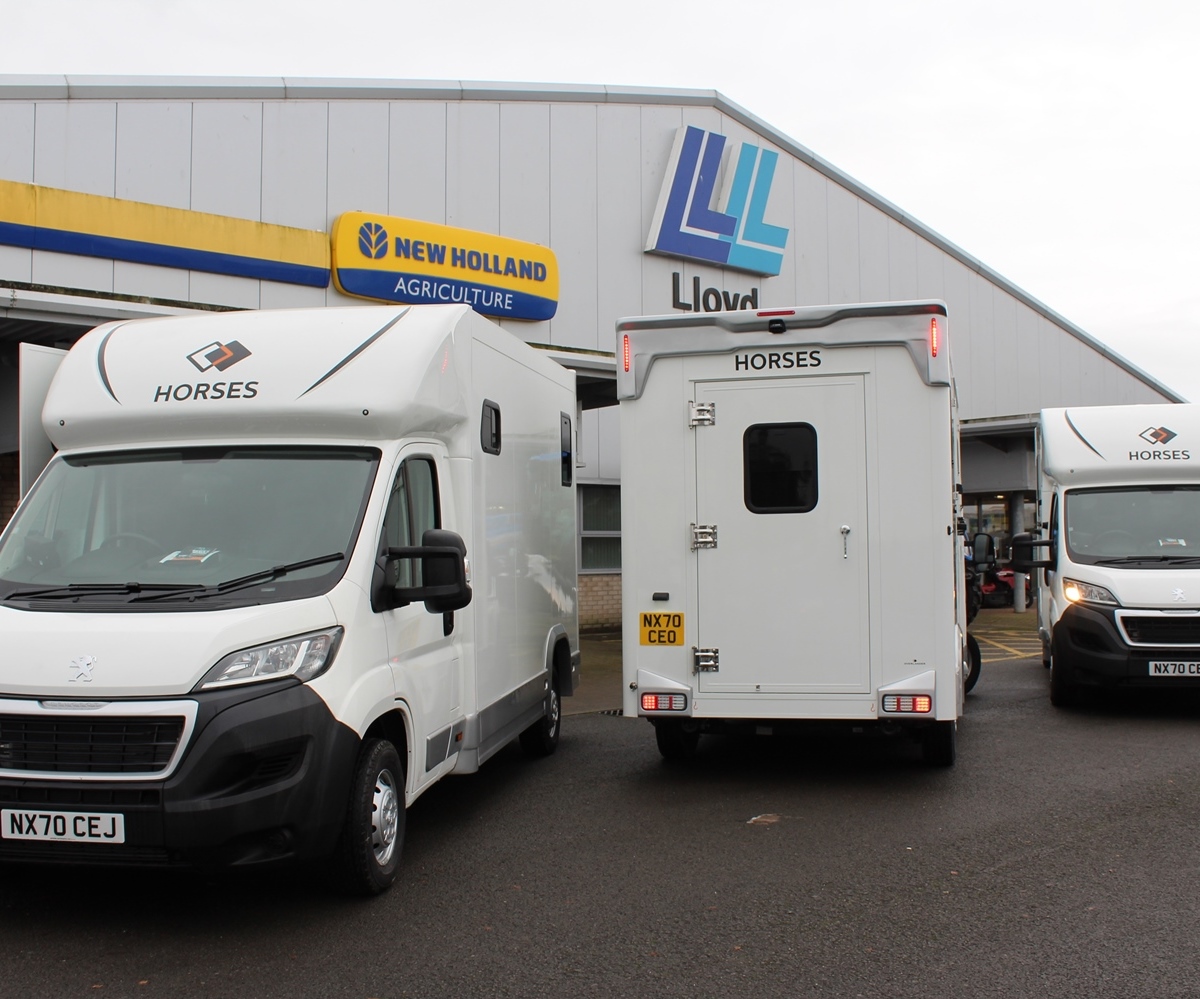 Herer are just some of the features of the Overlander R160 Horsebox or click here to browse the brochure to ensure it meets your needs:
Built on new Peugeot Boxer Chassis 2.2L HDI 160 BHP
Extended wing mirrors for safety
Dual Passenger seats
Air conditioning
Mounted 7" camera Monitoring system with Reverse Feature
Four fully compliant and load rated lashing points
Storage Area behind Seats for Coats & Boots with Four Coat Hooks
Cruise Control
Doors & Gates are fitted with easy to use dual spring-loaded locking rod system
Interior Composite Long Stall Gate system mounted on a heavy duty sliding mechanism with 3 adjustable locking positions
Allows for over 9 hours ventilation and lighting with no ignition power.
6 interior tie ring locations
2 universal feed bucket brackets
And much more
For more details
To learn more about availability and price, please complete the form below or call Ian Irving on 01228 517 100.